Tell us a little bit about yourself and what you do. I was born in Bosnia and have been living and working in Lisbon for 27 years now, owning a store/workshop in the heart of the city. The designing studio is linked to the atelier. Above the shop, every day I'm conducting and composing new pieces that are conceived, finished and sold in the same day.
How has living in Lisbon affected your work? In many aspects. . . It's atmosphere, light and tradition have driven me to create works inspired by Portuguese heritage.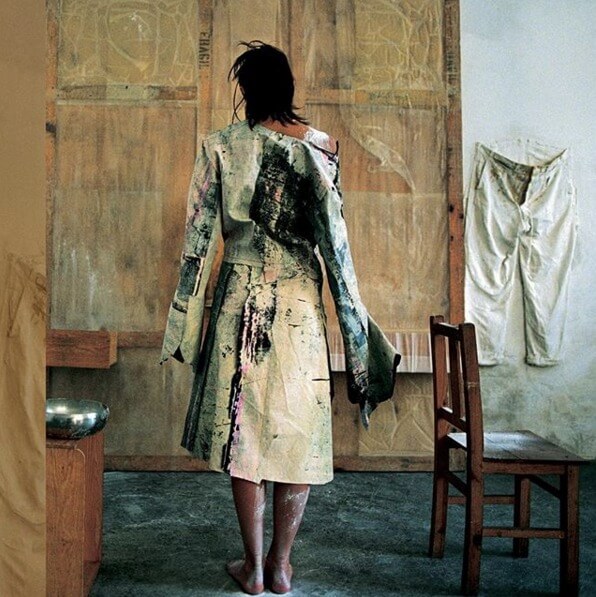 What kinds of things are influencing your work right now? Meaning and need of "ritual". This was the theme of the last collection and it's still intriguing me, as a key how to connect to ourselves. . .
What materials do you use in your work and what is your process like? Materials are very important to me, I prefer natural ones, but I also work a lot with recycled leather. Materials are often manipulated with different finishing, such as. . . coating, painting or distressing. . . it's an inspiring part.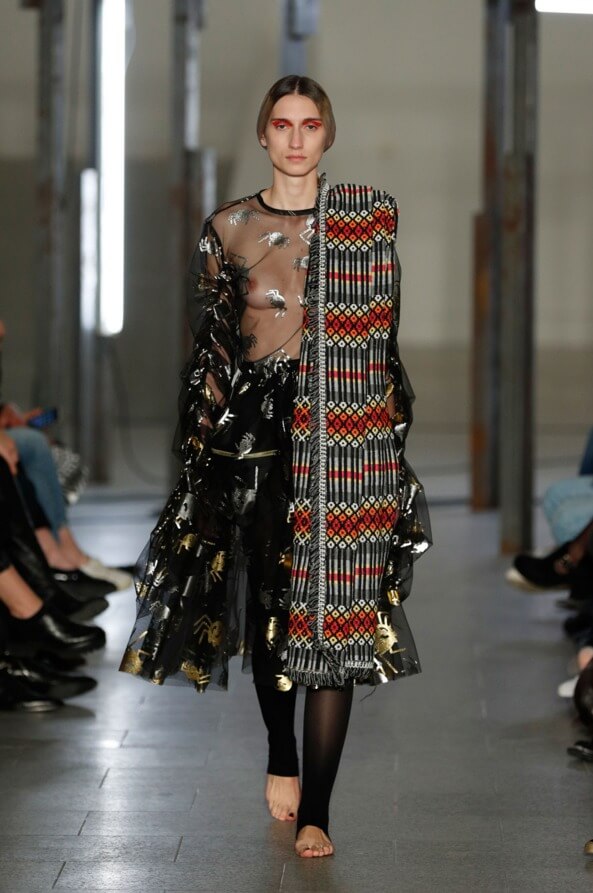 What are some recent, upcoming or current projects you are working on? At the moment I'm working on an upcoming collaboration with a Portuguese hotel, developing special pieces for their attire and creative image. Also, I am creating some new shoe designs for another partnership with a Portuguese brand.
What was the last collection you saw that stuck out to you? Unrealistic multiple Comme des Garçons women collections, unrealistic sculptures.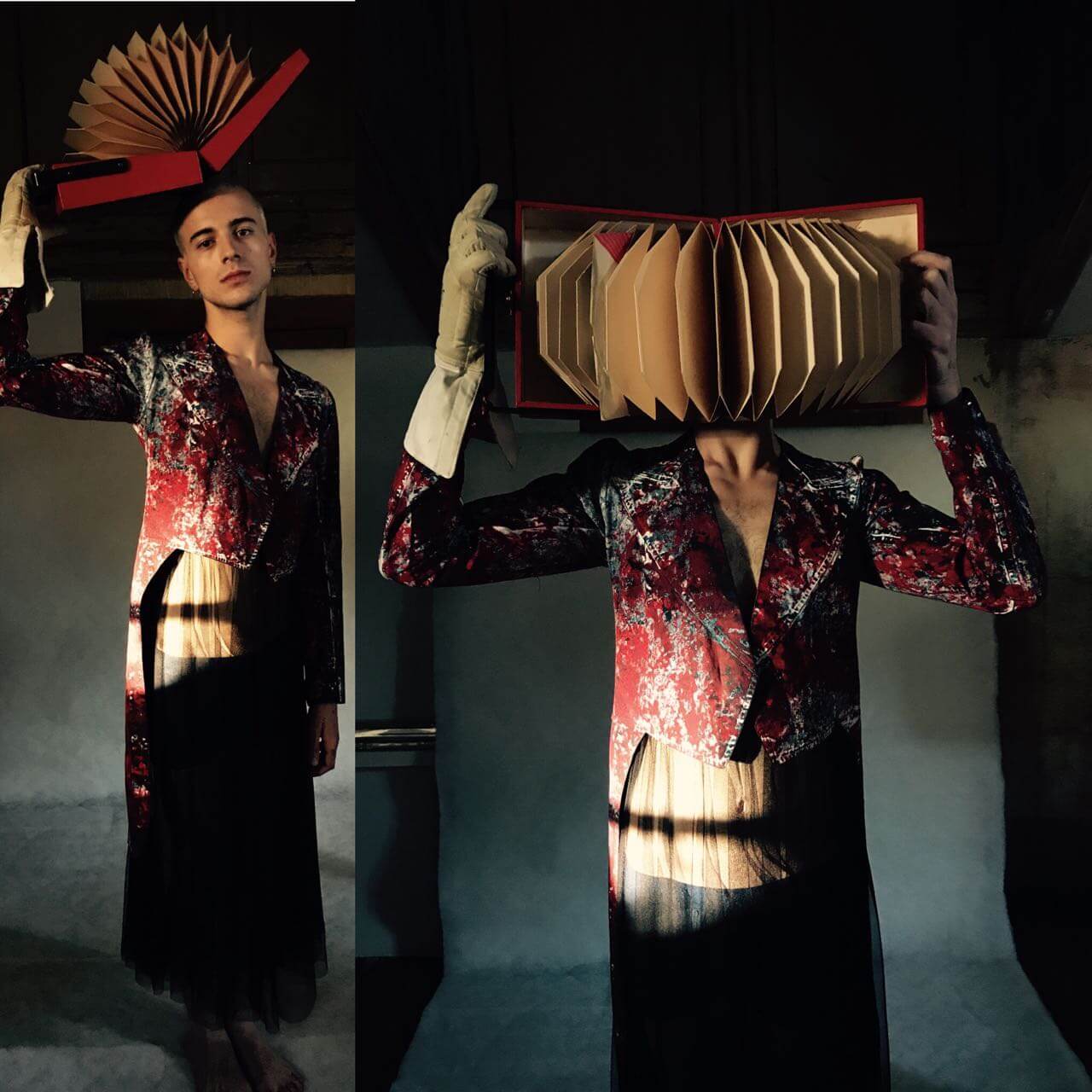 What are you listening to right now? Alice Coltrane – "Turiya Sings."
Describe your current studio or workspace. Atelier in an attic with high windows, beautiful light and atmosphere. Full of objects and all kinds of fabrics… sometimes too much.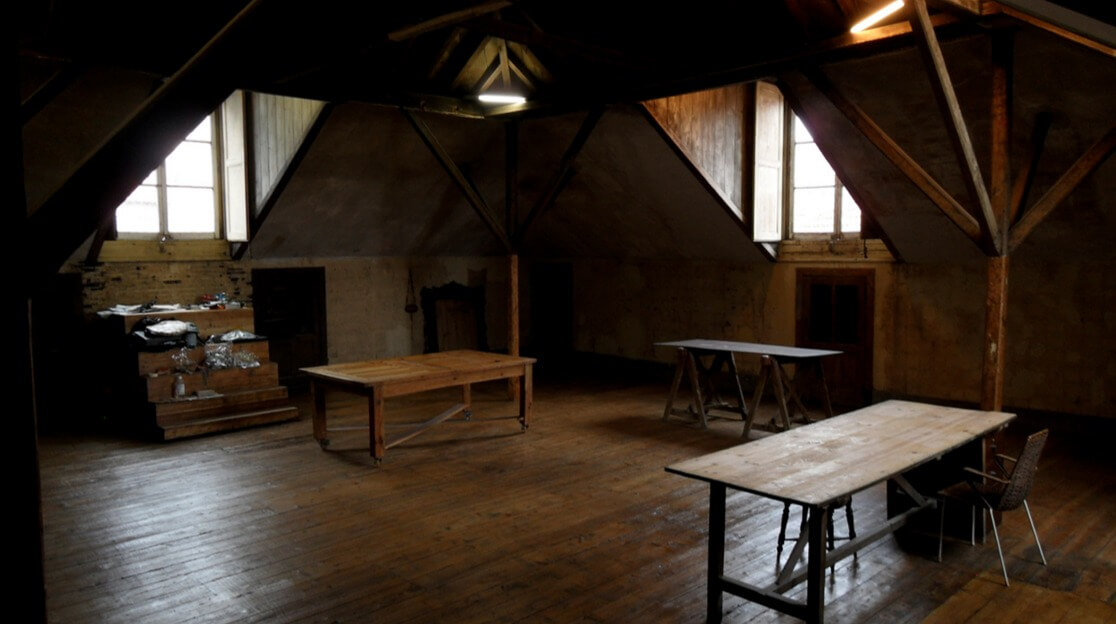 What do you want a viewer to walk away with after experiencing your work? To feel some inspiration.
If you were a drink what drink would you be? Combination of "herbs". . .