Tell us a bit about Horsegirl and what you do.
Horsegirl is the (former-somewhat) high school music project of 3 best friends.
What does it mean to work as a trio? 
We often joke that in a trio, every instrument has to be playing something great for the song to be great– but it's true. A trio is a musical dynamic that does not allow for unrealized parts since every band member is so vital to the final product. This makes for a special dynamic between band members, especially in live performance. Being a trio also gives Nora and Penelope as guitar/bassists more space sonically. When only two instruments (and vocals) control the melodic space of a song, both players are encouraged to build off of each other creatively.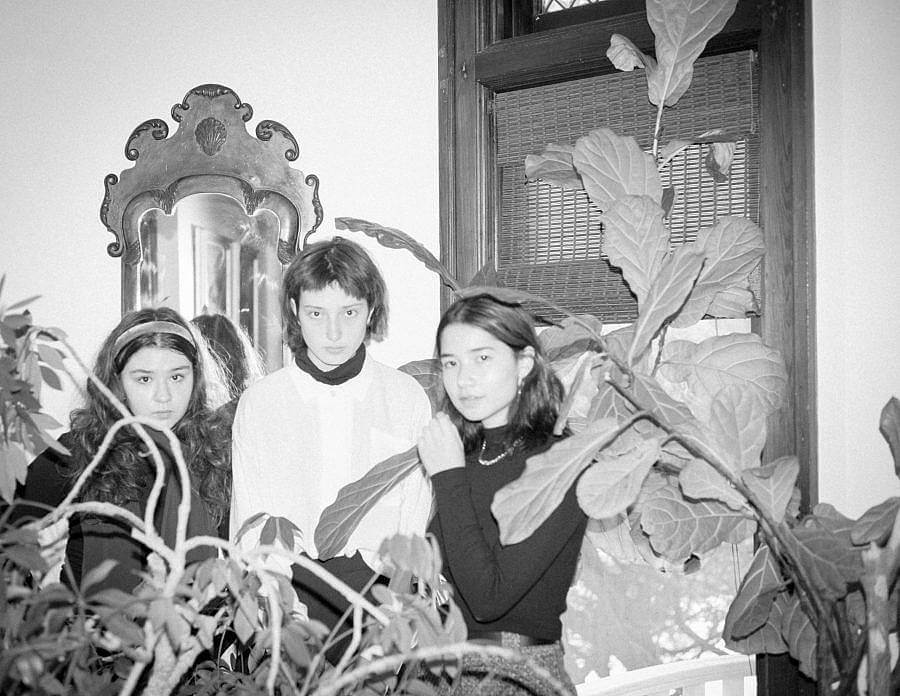 Any upcoming projects?
We recorded our debut album over the summer. We wanted to get it done before Nora and Gigi left for college. It will come out someday.
Knowing that Sonic Youth was part of the early beginnings of your band, can you talk about your musical influences?
We are all constantly sharing new artists with one another. We often go through musical phases as a unit, becoming obsessed with now-defunct underground musical scenes. Discovering no wave, punk music, and shoegaze completely changed the way we look at our instruments. Punk rock specifically was a complete revelation for us. We had all attended music programs where technique was seen as the highest tier of musicianship. Punk music gave us musical freedom– we were able to value creativity and authenticity over virtuosity.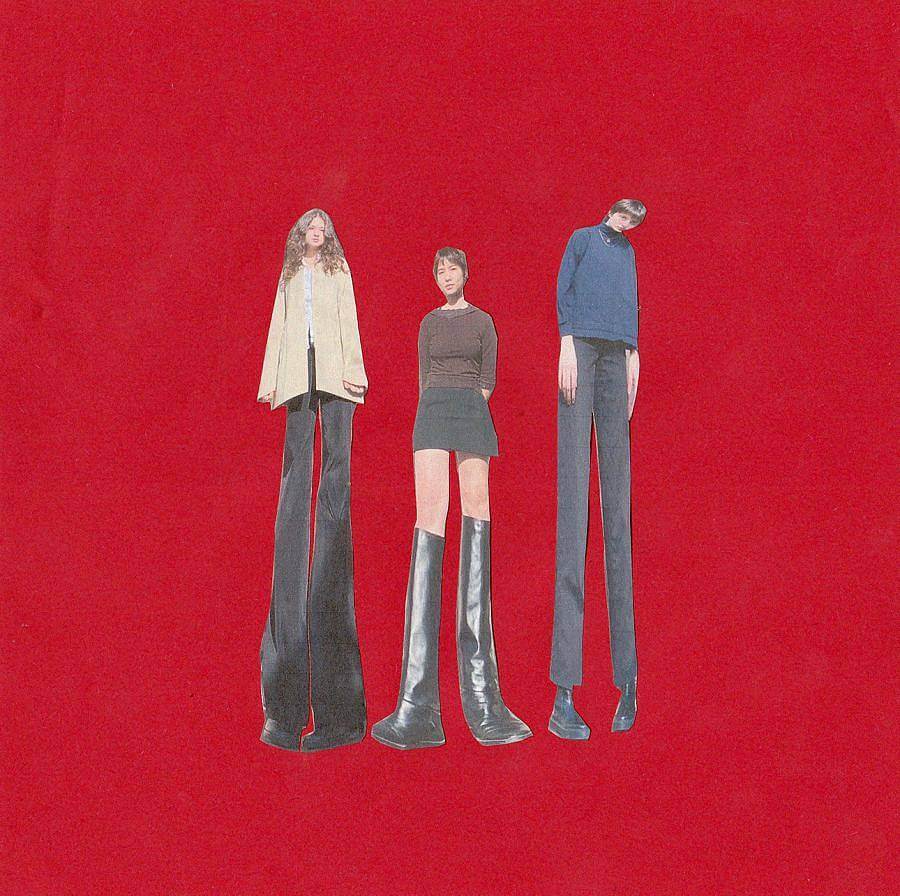 What are you listening to right now? 
PL: Sun Ra, early Blonde Redhead, various soul jazz compilations, Unwound's New Plastic Ideas, Cluster & Eno (for falling asleep)
NC: Fugazi, Ed Askew, 3EP's by Clinic, Fred Neil
GR: Gang of Four, Brian Eno, Arthur Russell
What was it like shooting the video for Ballroom Dance Scene?
It was during our winter break, so it was super cold outside… The editing process was in some ways more creatively demanding than the filming process. We all had a very unified vision for the mood we wanted the video to have. We ended up exploring the city with our phones and a camcorder capturing everything that caught our attention. The idea to put a tab over the video started out as a half-joke that we grew attached to and ended up actually doing. We created a weird sort of editing assembly line in Penelope's basement, taking shifts scribbling out tabs and sending them to another one of us who would edit it into the video. We used iMovie, which made the whole process very challenging, but probably adds to the charm of the whole thing.
In your music, there are these rounds—layered vocals and music tracks. How do you approach layering in your sound?
 Layered vocals in particular are important to our sound, considering we are a trio. Although I don't think we intended to layer our vocals as a way to fill out a space, two vocal lines doing completely separate rhythm and melody from each other on top of the drums, bass, and guitar backbone adds an interesting sort of texture we appreciate. We wrote parts that felt natural, and since our voices were the only instrument we could play without both hands, it just so happened that we wrote songs with layered vocals.
How has living and working as a Chicago band impacted Horsegirl?
We owe so much to the young Chicago music community. There is a very organized and passionate group of young artists here. Every kid has their own interesting creative endeavor: zines, art collectives, bands, businesses. As underclassmen, we began to frequent DIY shows run by upperclassmen. Seeing kids our age form bands and play shows made the whole process seem much more tangible. Once we started Horsegirl, we quickly fell into the DIY youth show circuit, which was a very exciting environment for a young band. Overall, being in a community where young musicians are pushing boundaries is very creatively stimulating. We all feel so proud to be a part of Chicago's youth scene.
What about performing live as do you love?
We started Horsegirl as a live band. We watched older kids in Chicago play DIY shows around the city, and we wanted to follow that. Now playing live is a chance for others to see how we work as a unit. All of us came together as show buddies, so being able to play our own shows is always incredibly rewarding.
How are you feeling about playing live at Pitchfork?
We are so excited!! Being from Chicago, Pitchfork has been very important to all of us. Penelope grew up going there with her family as a kid, and the three of us started going together when we got older. There are some videos on Pitchfork Youtube where you can see us standing in the crowd together. It feels so special to be able to play on that stage.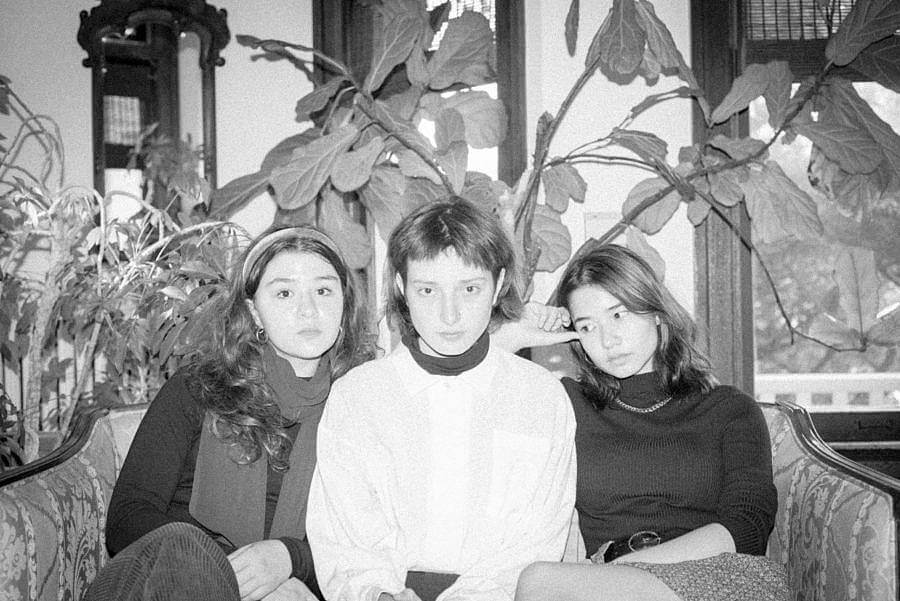 Interview composed and edited by Joan Roach.