Tell us a bit about yourself and what you do.
We're Bitchcraft, a film collective made up of six queer filmmakers, all hustling at our own craft and coming together to make some magic happen – as we like to call it. Bold in name, fierce in execution.
What are the central objectives for Bitchcraft as a collective?
There is power in unity. There is power in unapologetically speaking your truth. There is power in pursuing your art wholly and fiercely. Our goal is to empower each other and our peers by creating a platform where everyone's stories and dreams can make it to the screen.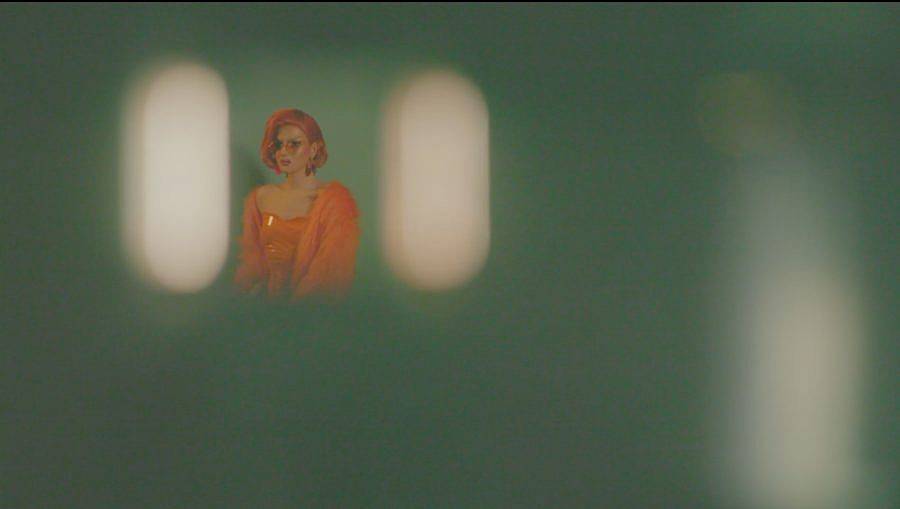 Describe your first Bitchcraft shoot.
Mayo, mustard, and ketchup. If you know, you know.
Our first project, Mayo Curse, Mayo Blessing, was so exciting because it was a total experiment. We had so many ideas of what our first project could be, but for our first project we agreed that we didn't want to take ourselves too seriously. After all, we are a group of adults playing pretend. We wanted to make something that had a major juxtaposition – something dark yet humorous, gross yet glam, like comparing household condiments to the seven deadly sins. It was a project we were able to celebrate and pushed all departments to expand their horizons.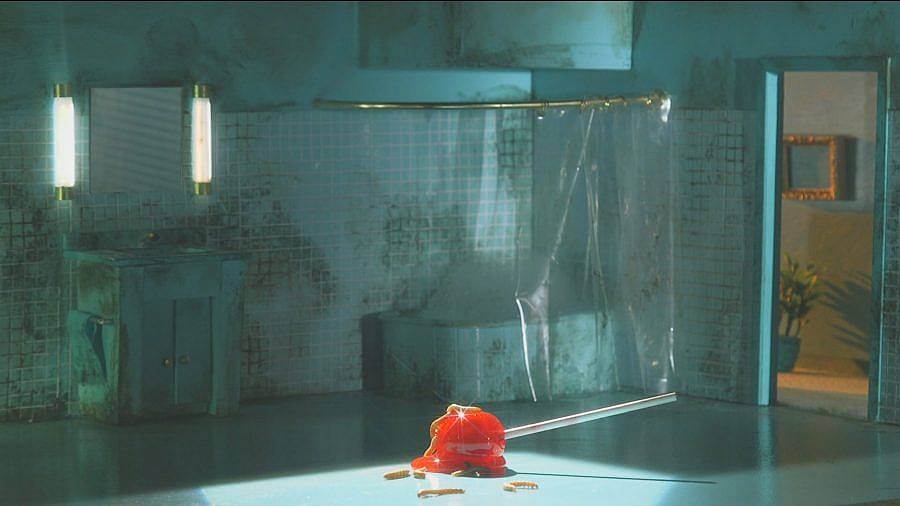 Tell us about your approach to collaboration amongst your team and with outside creators.
The approach will always remain sacred. Communication is something we emphasize. Everyone within the group has their individual craft down, but we have to challenge ourselves to explore other unfilled roles. The six of us hammer it down. Our makeup artist is also our publicist, our production designer is also our line producer, and our director is also our in-house editor. Every project is different and requires us to branch out. This leaves us room to grow and see what shoe fits for us logistically.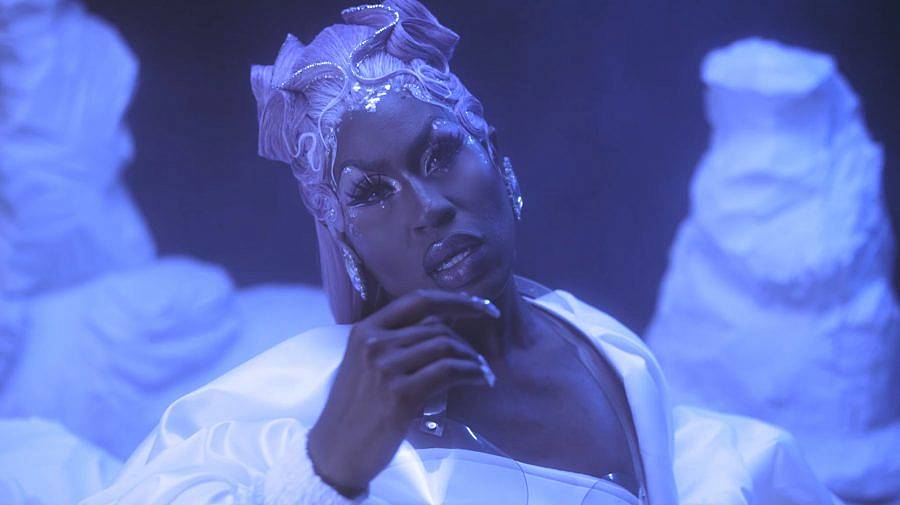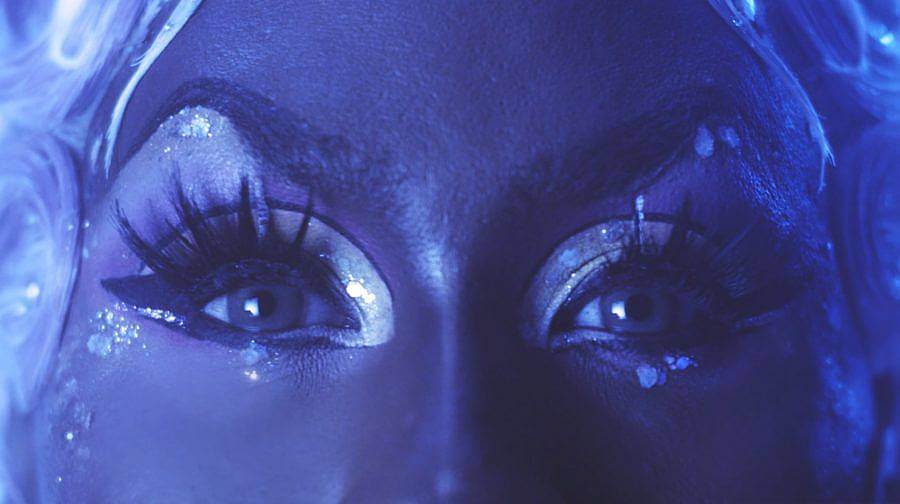 Who are some of your favorite Chicago filmmakers and photographers?
The talent Chicago has is unending. We consider VAM Studios to be an older sister, believing they have created a ground for us to stand on. We also really love and admire Weird Life Films. Paige Hochstatter is a cinematographer we work with on repeat, we stan. Some photographers we admire would be Akilah Townsend, Jake Joiner, Nolis Anderson, Mercedes Zapata, Pooja Shah, and Bianca Garcia.
What are some of your self-care strategies after a long shoot?
We love to have a moment to decompress together and revel in the birth of our creation. After that, we take a few days (at the very least) to just be a human, often separated, which is important when your career is so socially based. Creating a whole world from scratch can be exhausting in more ways than one and we are learning that winding down for a bit post-wrap is a crucial part of the process.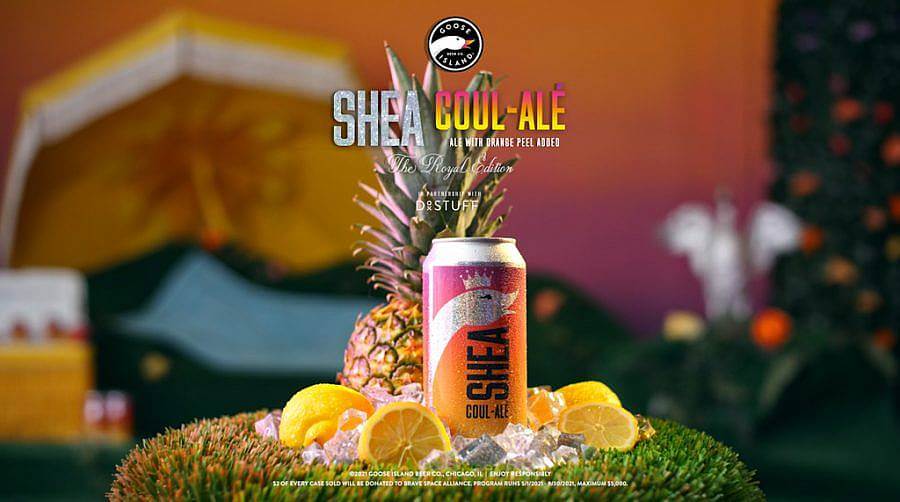 Can you describe your studio and how it evolves in relation to what project you're working on? 
Our studio is the cornerstone of our work, a cultivation of everything our younger selves have been working toward. It's a wide open, colorful, safe space that hosts creators in our community. We are able to create a multitude of landscapes within our walls. Glimmer of Us and Shea Coul-Ale are really beautiful representations of the way our space aids our creations. Individually, we find refuge for the projects we always talk about, allowing ourselves to make art- even when we aren't on set.
Tell us about some of your favorite projects.
One of the most beautiful aspects of being able to create what you want, with who you want, is that they are ALL favorites.
Back when we were in the very early stages of forming Bitchcraft, one of our initial meetings was focused on the types of clients we wanted to serve. Eda Birthing was unanimously at the top of that list. Three years later we are set to release a fashion film for her within this week! Glimmer of Us hits streaming August 26th and 27th following a premiere event on the 28th at Berlin nightclub.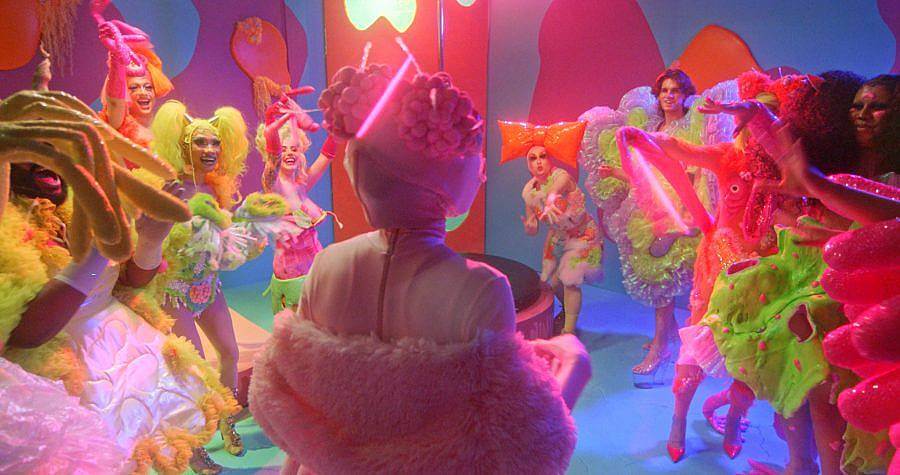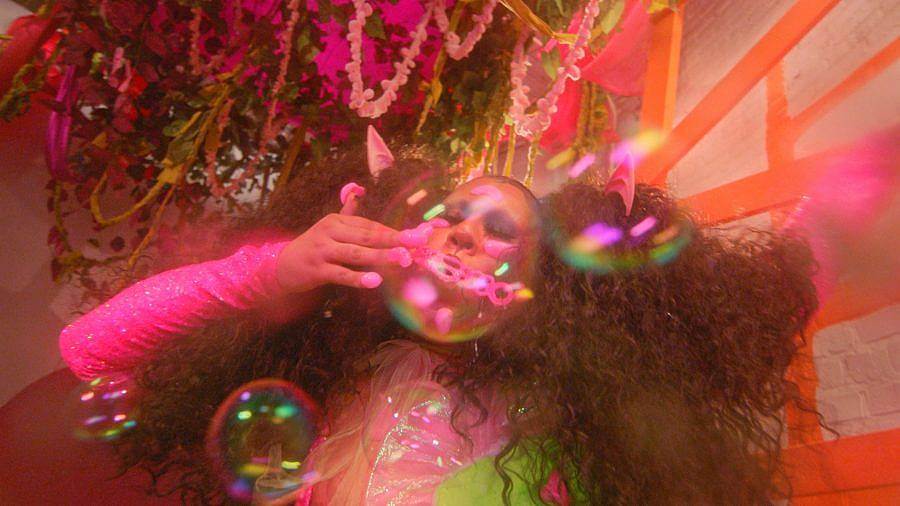 How does Bitchcraft stay engaged with the surrounding community?
For us, it's about putting our abilities, resources, and strengths as a business into tactful work for our community. This past spring, we hosted a raffle series of photoshoots featuring two incredible female poc photographers here in Chicago; Mercedes Zapata and Pooja Shah. The proceeds for the raffle were given to the Humboldt Park Solidarity Network as a way to stand beside our neighborhood. This was a very impactful project for us to reopen that connection with our community in a safe and COVID-conscious way, while also supplying headshots to creatives in our network.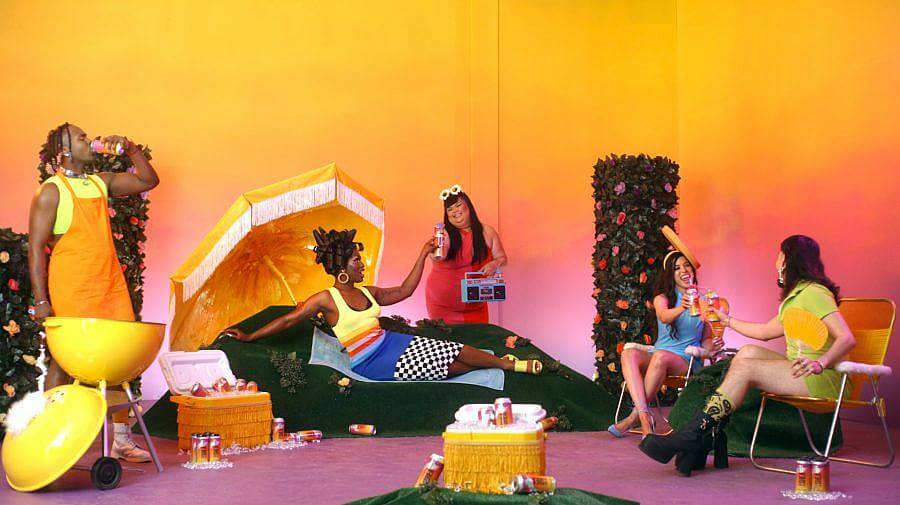 What long-term goals do you have for Bitchcraft and yourselves as individual artists?
We want to make more of our own narrative pieces, short and feature length. We also would love to tell stories somewhere outside of the state lines, wherever our hearts take us. There's still a whole planet to explore. We'd also love to dip our toes into docu-series, live immersive events, more community raffle events, merch, and print media.
Interview composed and edited by Ruby Jeune Tresch.