Tell us a little bit about yourself and what you do.
I make sounds and songs under the name 'hand habits', and i enjoy instrumental guitar music and taking baths
What are you really excited about right now?
I just finished making my second record! I haven't stopped thinking about it since I started it. I'm also excited about hackey sacking, and having time off in the winter, and rose petal coffee and making playlists for my friends.
You have just finished recording and mixing a new record, can you describe your writing/recording process?
I had the pleasure of recording with Zach Hanson and Bradley Cook with the help of Chris Messina in Wisconsin, and with Andrew Sarlo, Branden Stroup, and Chris Nelson in Los Angeles. Mixing was all Tucker Martine in Portland. Watching these people work, and collaborating with them on such a personal level really showed me the depths of creativity that I wasn't sure I could tap into with others, especially strangers.
What is one of the bigger challenges you and/or other musicians are struggling with these days and how do you see it developing?
Touring is extremely unsustainable on the body and the mind and the environment. I think a lot of my peers are finding ways to support themselves financially without being on the road all year. In a non musical realm, whatever that may be for some, I think our world is really in a giant shift of power//awareness and it scares me to think such evil has gone this far. . . A friend said to me the other day that this imbalance of structure and lack of compassion on a federal level is what will happen before inevitably a mirror is held up to us all and will make us question where our hearts are invested.
What kinds of music/what musicians are influencing your work right now?
Birds, long deep silences however rare, music without words, Jesse Quebbeman-Turley, Tara Jane O'Neil, Julian Lynch, Lomelda, Gillian Welch, Lizzie Powell, Art Feynman, . . .
What types of venues do you find yourself most drawn to when it comes to live shows?
Ones that can hold silence for an extended period of time and create a non aggressive space for listening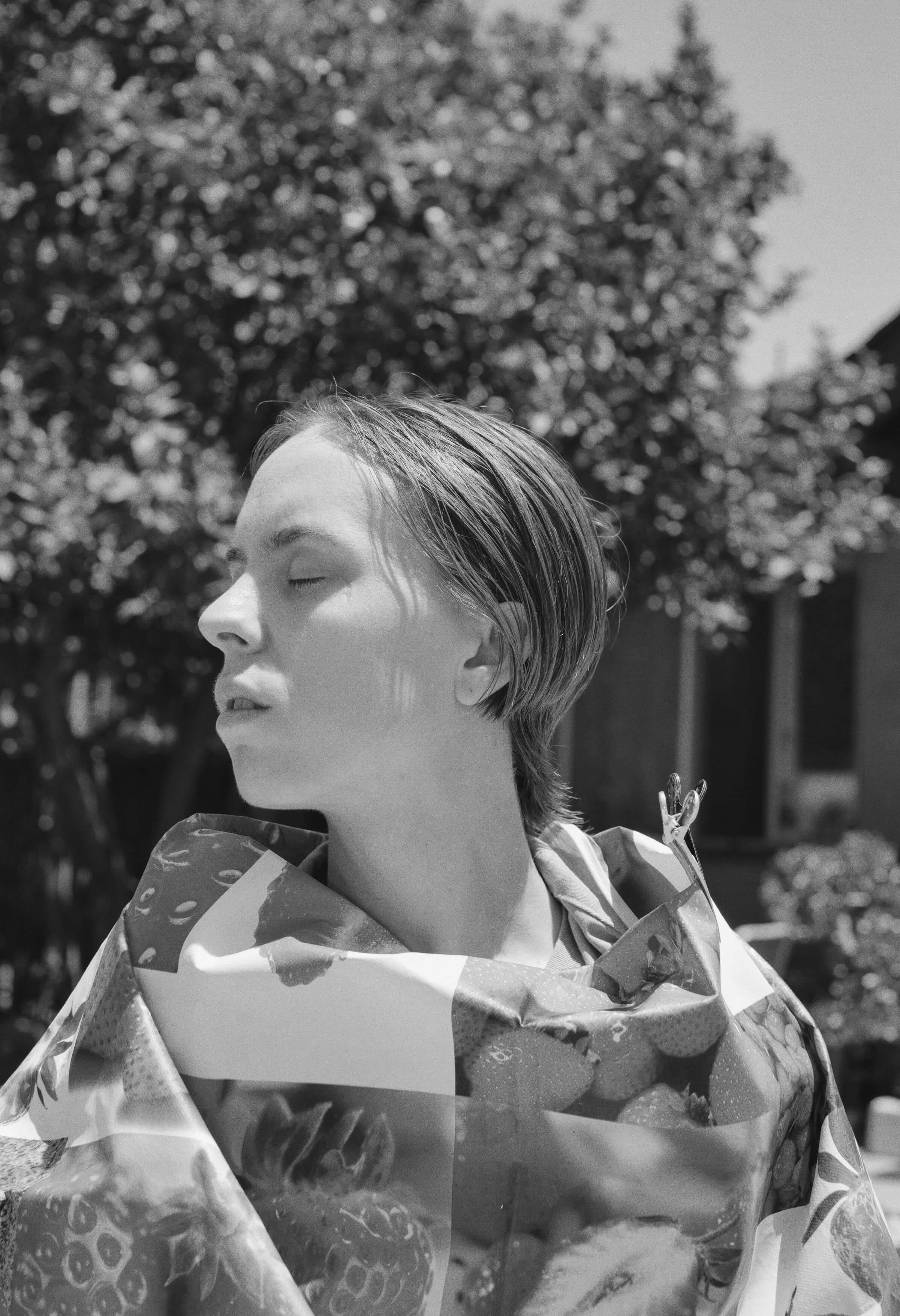 What do you do when you're not working on music?
Lately hackey sack, answer emails, drink coffee with rose petals, try to move my body, catch up with all of my loved ones I miss dearly when I'm not home
If you hadn't become a musician, what do you think you'd be doing?
Bartending/service industry
Can you share one of the best or worst reactions you have gotten as a result of your music?
Once i made eye contact with a woman who was crying during my set and we both laughed and it felt important
Once a man wrote a review of my record on the internet and said it sounded like a guitar instructional video (I found this very amusing)