Tell us a little about yourself and what you do.
Eggy Press is a collective of artists based in the San Francisco Bay Area. Our goal is to create a collaborative platform for our creative peers that focuses on unique projects, curated exhibitions and limited editions. 
How did the interest in creating Eggy Press begin?
When Eggy first came together in 2014, our go-to statement was, "we are a group of friends making art for you and me. Forever." All of us met at California College of the Arts in Oakland and came together as a group on verge of graduation. Our different backgrounds and studies formed a playful entity. Eggy Press hatched from our drive to support each other as emerging makers and create a community that would foster our ideas long after school. 
From curating an exhibition of Risograph prints on a telephone pole to passing out custom I-Spy Bingo Cards at an art fair, Eggy Press continues to celebrate the unconventional and explore the function of the independent press.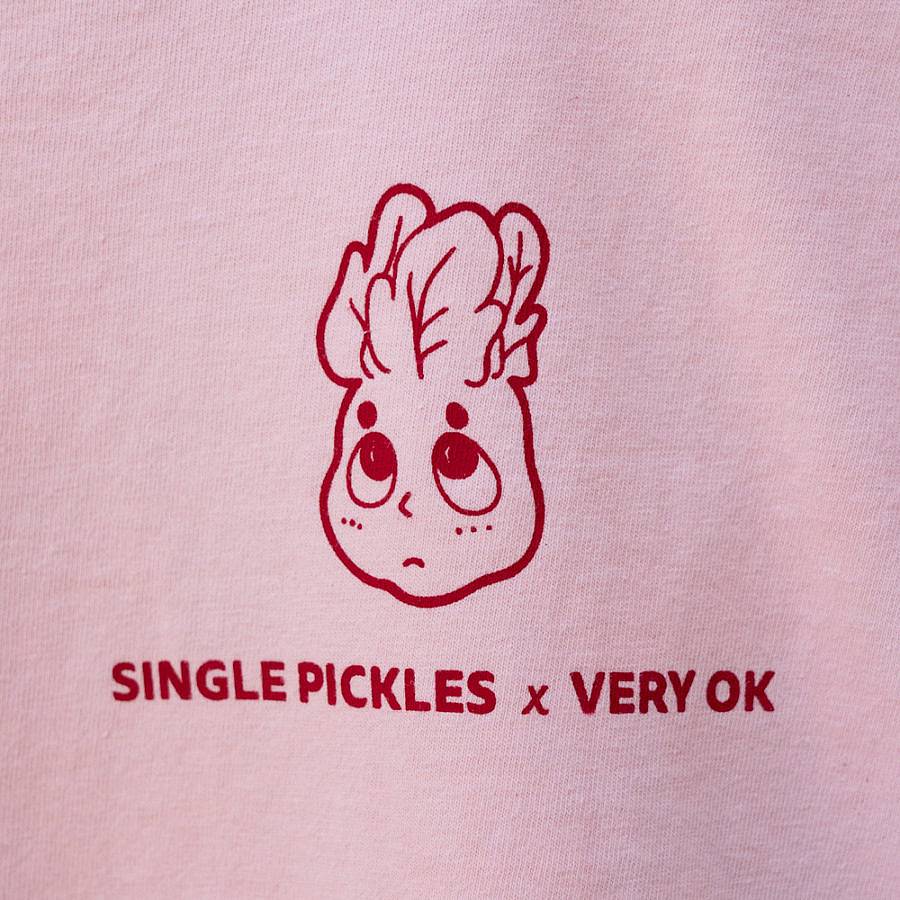 What are some recent, upcoming or current projects you are working?
We are currently getting ready for the San Francisco Art Book Fair, which is an annual festival of artists' multiples that takes place at Minnesota Street Project, July 19 – 21. Eggy will be debuting several new projects at the fair this year, highlighting local Bay Area artists. 
Eggy's table will include a couple new and recent print publications. Alexandra Pink's book "Val" explores the artist's performance as the fantastical alter-ego known as Valentina. The other is a collaborative book of photographs by Eva Gibeau and drawings by Maren Svoboda. Titled K.I.S.S. (Keep It Simple Stupid), the project explores the concepts of nostalgia through the a shared gesture of endearment towards heavy machines and the space they share with us. 
In addition to our publications, we are beyond excited to be featuring a new edition of sculptural sausage candles by LUMPSHOP, as well as apparel collaborations with Milo Moyer-Battick x Graham Holoch and Tori Manferdelli x Julianne Villegas. We also have new silk scarves designed by Los Angeles-based artist Sarah Kim. 
All of these projects will be available at our SFABF table. Remaining works will be released on our online shop after the fair.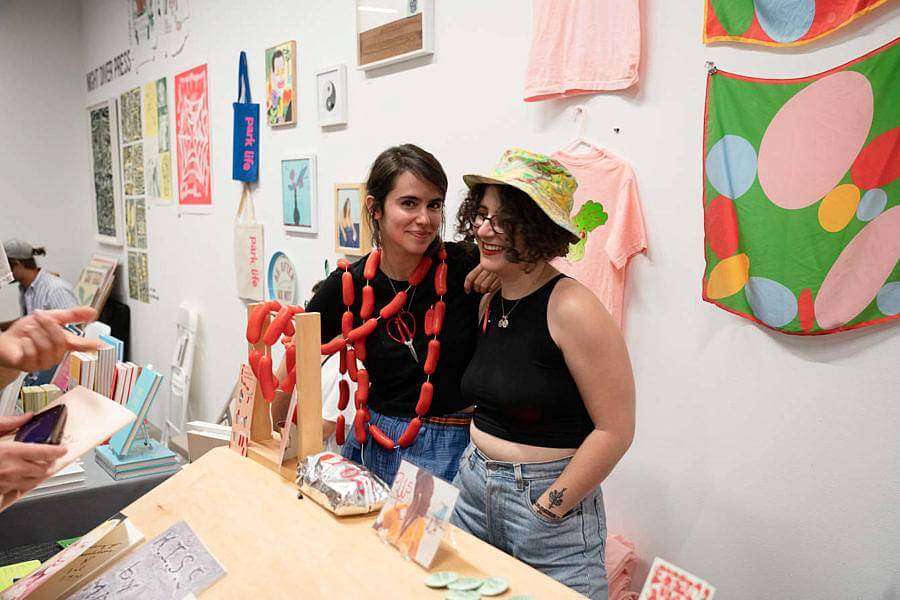 What artists or designers are you interested in right now?
There are so many! To name a few: Homefunishing, Unity Press, Fulcrum Press, Colpa Press, Lower Grand Radio, Savannah Rusher, Steuart Pittman, Bonanza LLC, Masanao Hirayama, Paddlers Coffee, Paletown, Commune Press, Colorama Books, Look Back and Laugh Books, Night Diver Press, Tiny Splendor, All Gold, The Thing Quarterly. The list goes on and on and on.
Who would you ideally like to collaborate with?
Musicians/sound artists interested in new media and web design!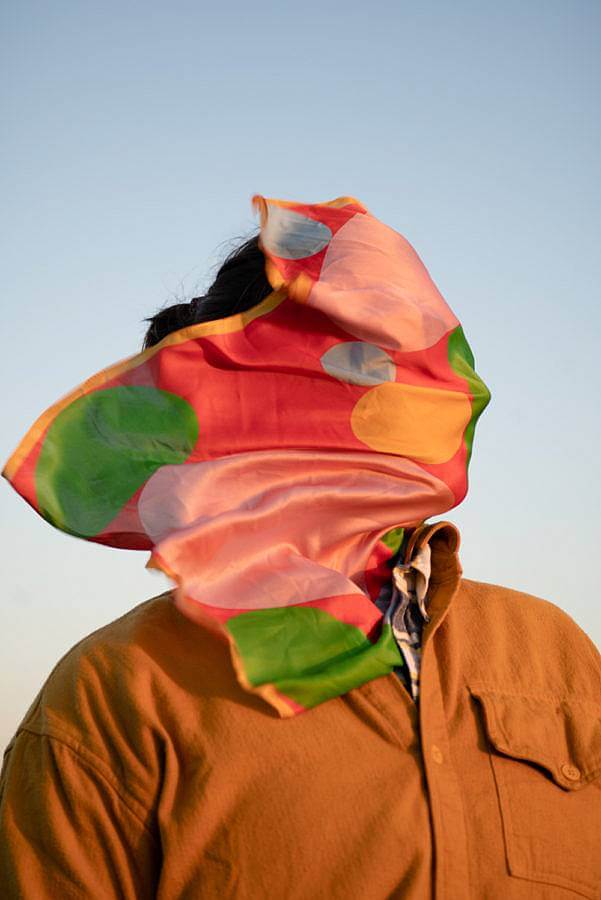 What are you really excited about right now? 
We are looking forward to a collaboration with Oakland artist Rebeca Bollinger later this year, as well as a collaboration with our friends d3i Press in China.
Can you share one of the best or worst reactions you have gotten as a result of your work?
A recent best: seeing our "Bad Artist" button featured in Jordan Peele's horror film "Us."