Tell us a bit about yourselves and what you do.
We're both musicians in Chicago and mainly orbit the jazz/improvised music scene. Katie plays the bass and sings. Dustin mainly plays saxophone, but plays guitar and synths in EJ.  
What's the origin story? How did the songs on your debut album come about?
We started making this record in the early days of the pandemic in a small room of our apartment with no particular plans of starting a band or making a full album. Dustin made instrumental demos of short song ideas, I would take that and form lyrics and melodies around them, then we'd work on the formal structure of the song together and flesh out the rest of the arrangement.  Once we had four songs recorded, we send them to drummer/producer Ben Lumsdaine who is a dear friend and brilliant musician. From there we wrote six more songs and realized we were making a record. It was a bit of a surprise to both of us how serious we got about this new project since it started so informally. We've since partnered with Ruination Record Co to put our music out on vinyl and cassette.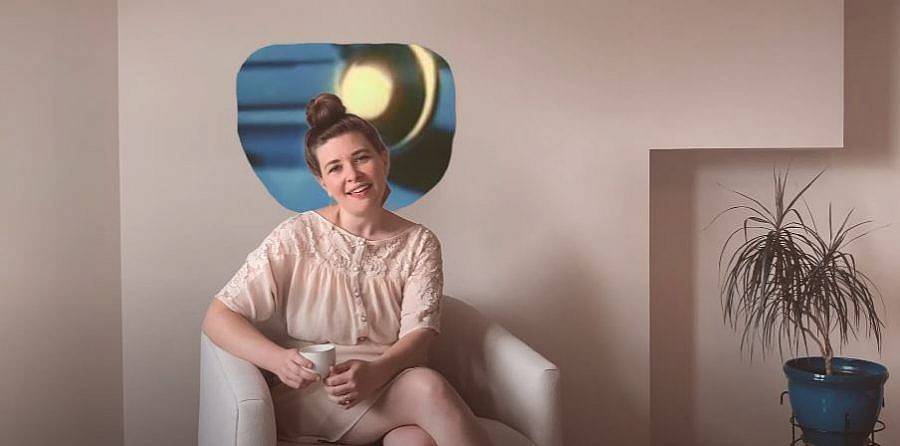 Would you describe yourselves as making 'indie rock'? How did that happen?
I think the big streaming platforms would classify our music as 'Indie Folk' since it leans singer/songwriter over rock.  Edith Judith is way more of an indie band than our other projects. We're also two-thirds of the jazz/improvising band Twin Talk, which has more wordless vocals, longer stretches of improvisation, and freer structures. Edith Judith is really song-based with lyrics and vocals at the forefront. 
Are there certain things that you tried to do when writing the album, either on a personal or band level, that you wouldn't have attempted in other settings?
There was a heavy emphasis on production and sound worlds for each song. Since it started as a studio/recording project rather than a live band, we could experiment with way more layers and textural components than if we were trying to write more practically for a live band.  We ended up finding a balance of dreamy synth sounds and acoustic guitar/reeds that gives the record a pretty specific patina.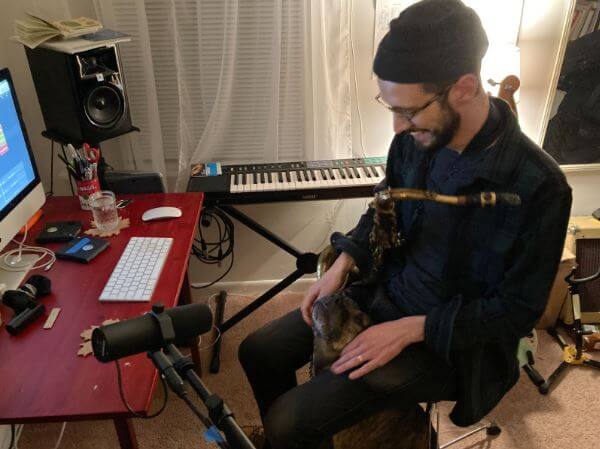 What does 'Bones and Structure' as a title refer to?
The title of the album comes from a lyric in our song 'Carry.' Bones and structure: two are one. (I am my mother).  For as surreal/whimsical as the record is, the songs are highly structured and  we distilled both lyrics and music into very deliberate poetic shapes. The album title is a nod to the strong frameworks within each song.
What does you workspace look like?(please include a photo if possible)
This is the room in our apartment where the record was made. We made amateur charcoal portraits of our friends during lockdown so that's the abundant and bizarre artwork on the walls.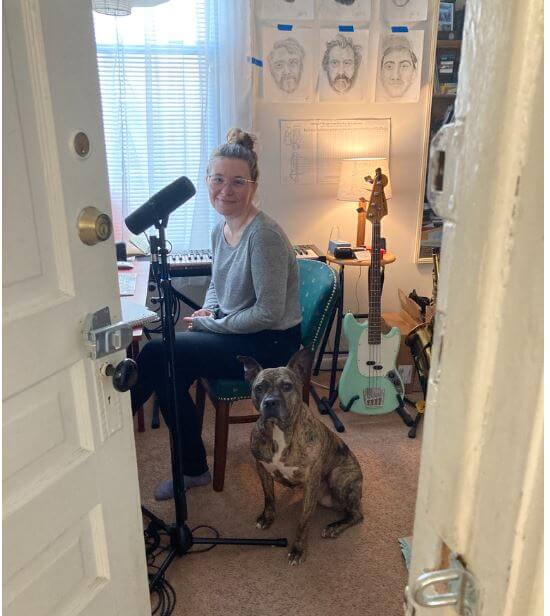 Do you think that 'dreamy vocals' are a trope? To that end, what was recording the vocals like and what were your main concerns?
Texture/timbre of vocals can be a really deliberate and meaningful musical choice, so a certain tone color isn't itself a trope.  We put a lot of care into the way that the lyrics are delivered and layered– you'll notice that specific lyrics are doubled or harmonized to create multiple 'characters' within a song, or that the texture of the vocals evolves over the course of a song to recontextualize the lyric.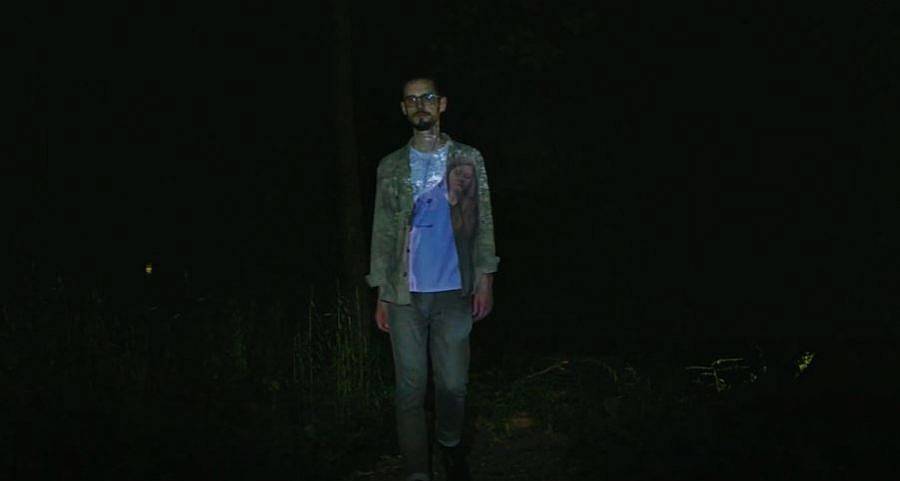 What was your album release show at Hungry Brain like?
The release show at the Hungry Brain was pure magic. It was the first time translating our music to a live band, and it was a success. We're excited to play more shows in 2023 now that we know it's possible. 
Interview Conducted by Milo Christie