Tell us a little bit about yourself and what you do.
I'm 22 years old, living in San Diego, California, and currently operate Lang Books.
Was there a particular moment or event where you became interested in creative endeavors?
Hanging out at Gym Standard and being exposed to different magazines and zines. Edwin and Julian would kindly let me into their studio back in 2018, Julian had a small bookshelf in there and that was my first exposure to different art and rare books, it was so special. Around that time I would also compulsively read artists' interviews and books and would compile parts of them into a giant document. Anytime someone would reference another artist, film or book I would write it down onto different textedit documents. I never went to college so I feel like that was my way of learning haha.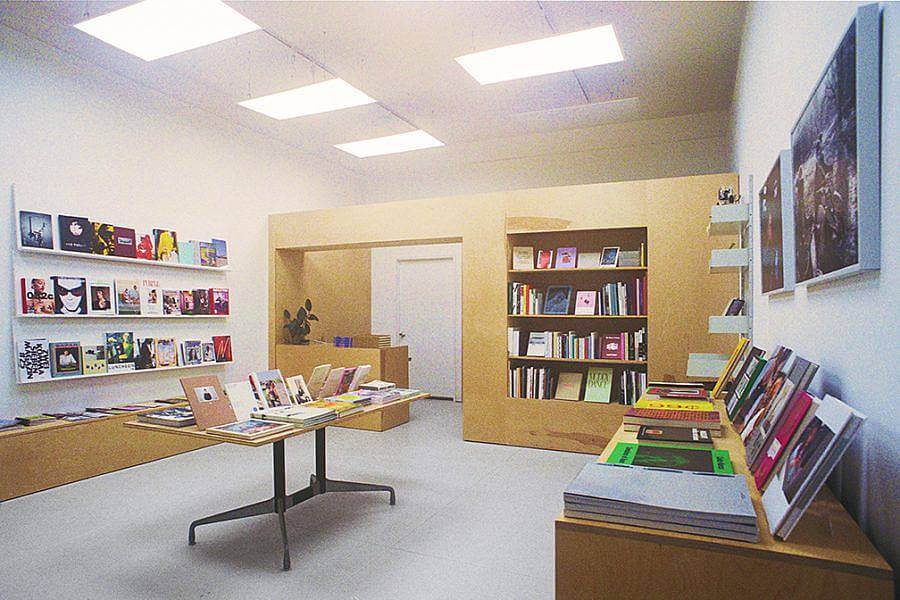 What made you want to open Lang Books?
It was never a dream to open a bookstore or run any type of business. Lang Books came about as one of those crazy ideas me and my friend Edwin would talk and day-dream about. Swish Projects occupied the front space and before closing as an art gallery, the bookstore slowly became more and more real. There'd be little steps taken and we'd explore different space layouts and the publishers and types of books I'd want to carry. It all just came together really fast and naturally, everything all happened in like three months. The bookstore itself feels really personal and I always say it began as almost a selfish endeavor, wanting to bring the things we liked to the city. I've always loved sharing whatever I'm into at the moment, whether it's books or art or music, with everyone and the bookstore feels like an extension of that feeling.
What have you been listening to lately?
A lot of random things but Cindy Lee, Dinamarca and Emma DJ on youtube, Double Virgo, United in Flames, Sara A and Important Sampler CD w/ Maggie Lee on NTS, and also Crush 23, Kan Kan, Trit 95, Digigurl, Intermission, Dirt Squad from San Diego always <3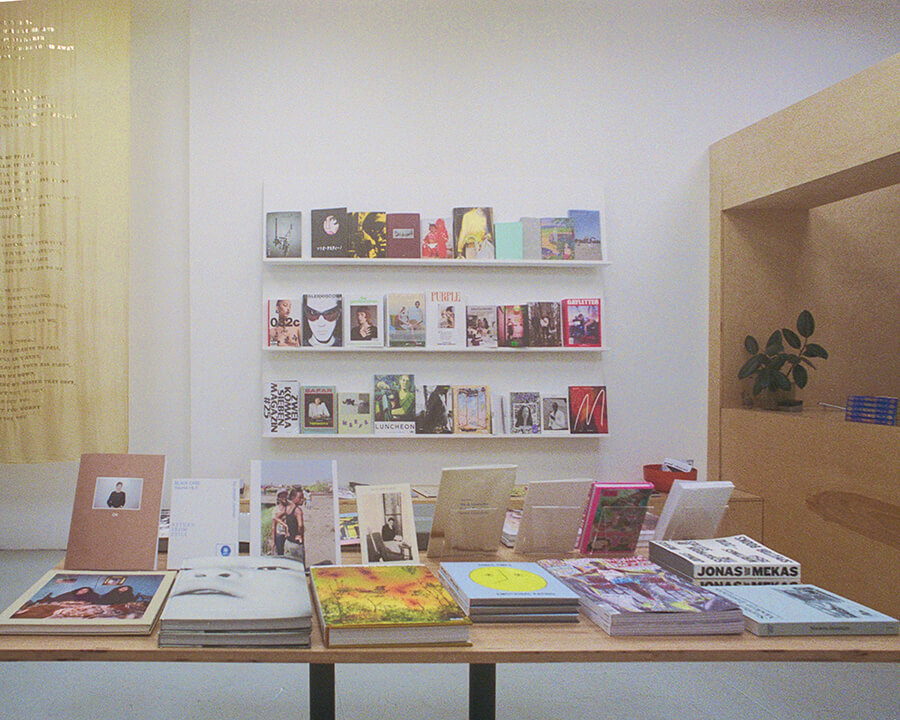 Prior to Lang Books, the storefront on 30th and El Cajon housed Gym Standard and then Swish Projects. How active were you in these previous organizations and did they serve as inspiration to
begin your store?
Forever love! All very special periods of time. I would come by Gym Standard in high school near the tail end of it, didn't end up going to college after and stayed all three years through Swish. There was a new art show every month and I would help out with whatever needed. The biggest inspiration was the value of true community and the work and effort it takes to help nurture and maintain that. All credit to Edwin, it's crazy and so special to think about how many different walks of life and individuals have been through the doors. I haven't lived anywhere else for context, seeing how Edwin and also John and Julian built up Gym Standard and Swish does feel like the blueprint on how to bring people together. For Lang Books, through curation and working there, I want it to feel similarly in that there should always be a point of view someone can connect to. I never want the bookstore to have any pretension or some sort of exclusivity, where anyone can come inside and feel welcomed and related to.
Is there a holy grail book you have been chasing after?
Someone's selling their collection of Purple Prose #1-9 on ebay…. Visionaire 46, Cunny Poem Vol.1 by Bunny Rogers. Something like Babycakes by Ed Ruscha would be cool to own.
How do you feel about your contributions to art event organizing in San Diego?
I don't want to take credit for anything! The majority of helping with the events are a lot of physical work behind the scenes. But I guess just showing up and also trying to make people feel welcome.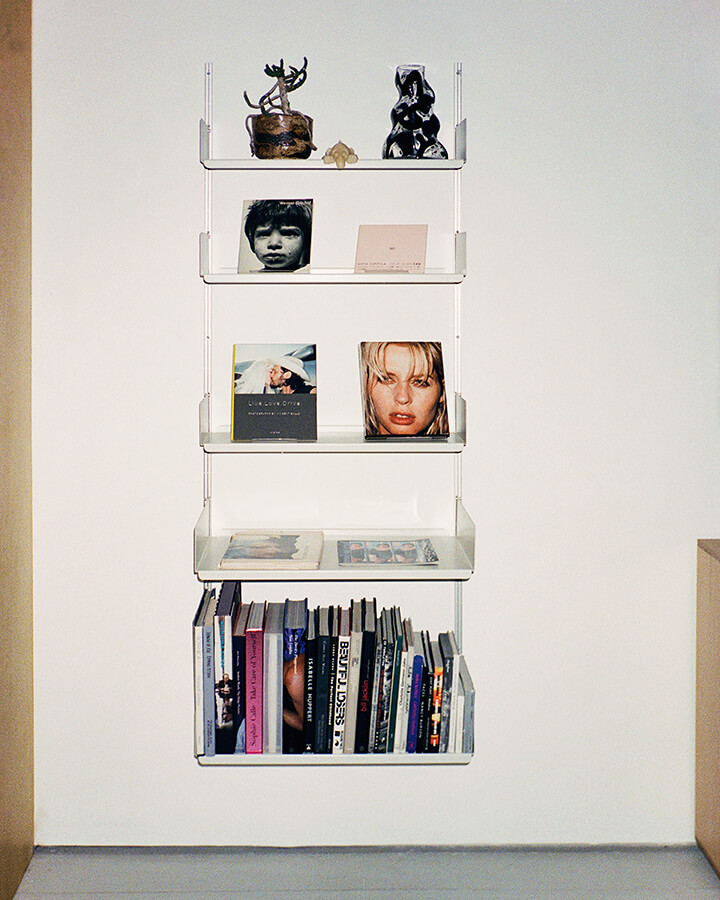 How would you describe your approach to designing for/collaborating with other individuals or
organizations?
I wouldn't say there's a clear programming or set approach for collaborating. For curating the store or finding people to work with, I like when two very different books or artists or mediums are placed together. It's cool when it's hard to label what you're doing and always searching for a feeling of unexpectedness. But that's never a conscious decision and more happens naturally from an hyperactive interest and just working with friends. Intentionally, I think always aiming for whatever I'm working with or creating to hold some sort of value and preciousness. I don't know exactly what gives it that quality but I want to replicate the feeling certain books or zines provoke where it feels like an object of desire you want to cherish and protect.
Who is currently inspiring you?
Artist musicians like Flora Yin-Wong and Juliana Huxtable. Also always found collectives or artist movements centered around a specific place/time to be inspiring. Something like Les Deux Magots, ABC No Rio. Bernadette Corporation, etc.
What are some of your favorite book publishers?
RE/Search, Dizzy Books, IDEA, Cassandra, Knowledge Editions, Same Paper, Innen, Haotian Project,
Wonder, Mundus Press, Lilypad, Novembre, 032c, Primary Information, ALL–IN, Visionaire, American Art
Catalogues, every publisher in Lang Books.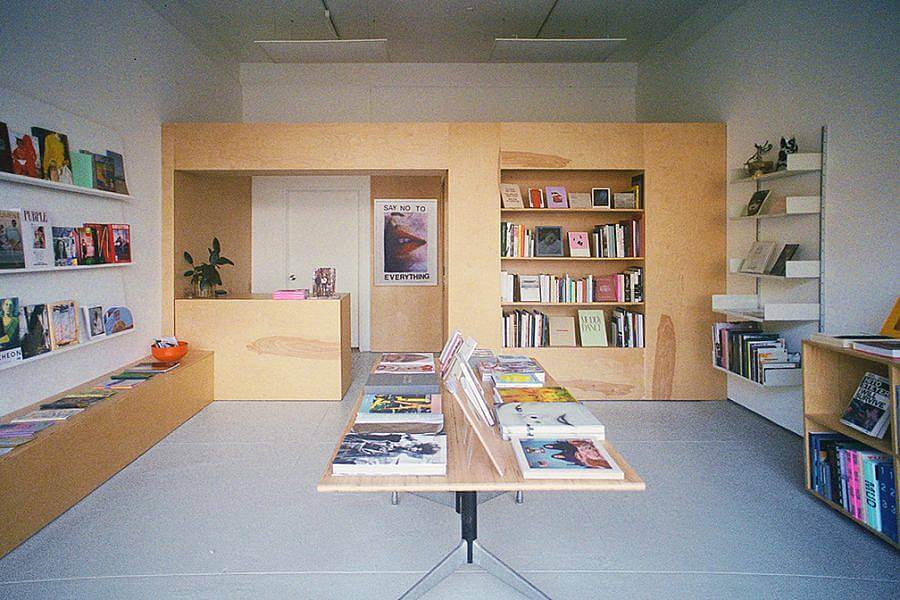 What future plans do you have for Lang Books?
We're currently organizing publications and exhibitions with Tiyanna Rodriguez and Chris Milic. I've always wanted to start an experimental publishing platform so maybe it will transform into that after.
Portrait by Devin Blaskovich.
Interview conducted and edited by Sam Dybeck.