DEDICATED TO THE MEMORY OF JOHNNY TIEE-CHUN HSIAO AND GREGORY BAE
Can you tell us a little bit about who you are and what you do? 
Hi, I'm Cathy and I'm an artist and educator who was myself educated by diasporic spaces–my parents split early and were 'reverse immigrants' who went back to Asia after spending a few years in the US, so I think early on I became very sensitive to spaces and their cultural contexts. My elders, my mom's kitchen table where I did all my weird dye experiments, my father's photographs, Peach Mountain 桃山 (Taiwan has the largest number of high mountains in the world), my partner Robert, and all the amazing artists and mentors I've been blessed to meet along the way have shaped me in this journey. Currently, I find myself turning to playfully subversive traditions of the ornamental, figurative, and craft from my own Chinese history as sources to draw from in my practice.  
How did you get started as an artist?
I didn't think of myself as an artist until after undergrad and I don't have a BFA. Since I'm kind of self-taught in sculpture I tend to combine painting and sculpture without even realizing it. As soon as I made my first mold I was drawing on the inside surface. I remember the first time I showed this in a class, folks liked it but also thought it was so strange to work on the inside of a mold. I later realized that when you're taught mold-making you're mostly taught to see right past the mold to the cast. The interior of the mold is unseen and invisible. But the secret space inside was an invitation to me.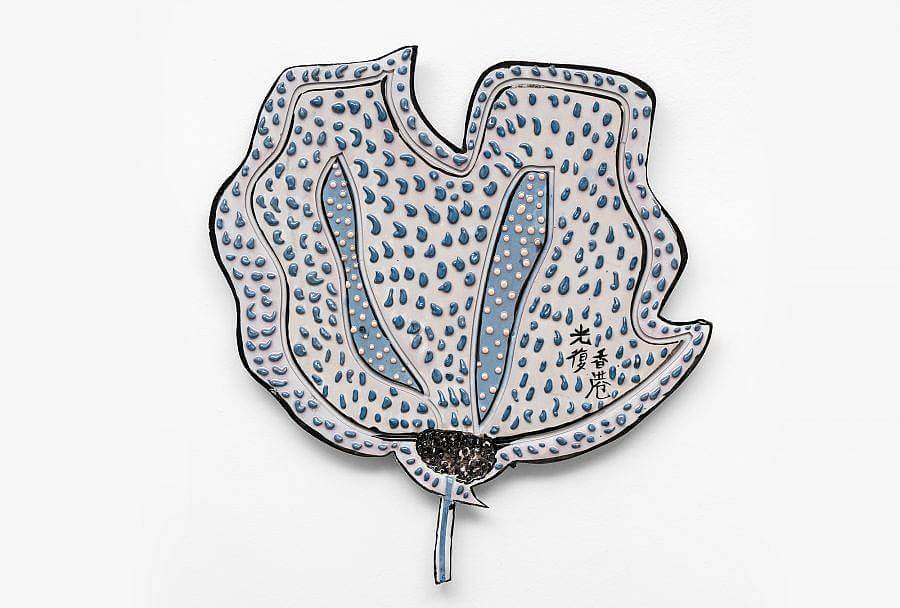 Tell us about your involvement in the recent show at the Chicago Cultural Center, What Flies but never Lands? curated by Minh Nguyen?
Minh has been very supportive of all of us and did all the hard work. Her curatorial concept of time also melded really well with things on my mind like the experience of cycles of protest, growth, healing, and the common spaces of engagement available to us when we are far away or isolated such as during covid. 
My project for the show is divided into two loose sections, "Architecture for Water Cannon Blue 水砲藍" &  "Mother's House 孃家".
 "Architecture for Water Cannon Blue 水砲藍" is an evolving body of cast objects as solidified indigo vats. Someone called them 'calcified' and I'm not sure if that's 100% accurate but it's a good description of the chemistry behind combining indigo with cement (calcium carbonate) and gypsum (calcium sulfate aka plaster). I did this in response to the artificial blue dye used by HK police on pro-democracy protesters. The protesters started calling it "water cannon blue" on social media, and that's how the project name came about. I used the protest photos as a loose palette for the indigo hues in my sculptures. Growing indigo plants to use as a dye for the artworks became a way to protest the weaponization of dyes into a tool of control and surveillance. Starting them from seed also initiated growth and healing as part of the process. 
"Mother's House 孃家" is a series of wall works that explore my increasing interest in playing with scale to build forms that expand outward from the personal and domestic to monumental and political space. The fact that the same materials and construction techniques that create the works can, with additional infrastructure, create a small building or monument is my favorite part. I layer cement, plaster, drywall mesh, zinc reinforcements, and sometimes wire mesh, the same way we do for walls of houses, but instead of building vertically up I build and pour horizontally across a wide surface. I also started using an ecopoxy finish to strengthen and seal the surface and that's the ceramic look of many of them. 
Can you talk about your relationship to craft and using craft techniques to create art with conceptual meaning?
I love combining accessible and constantly evolving (in terms of technology and footprint) mass-produced materials like cement and plaster with indigo and other plant dyes to activate deeply embedded memories of our environments. The ornamental and craft traditions of people of color are largely unseen when we talk about ecology in art and architecture, but Craft is another word for technology for me: a technology starting from observation with attention and care to one's ecosystem to generate knowledge. 
For example, dye is a diasporic knowledge of people of color. Indigofera tinctoria has perhaps one or two main origins in Asia and Africa, but it was cultivated in ancient cultures everywhere. The world's oldest known cotton textile is from Peru and it was dyed indigo blue – it's 6,200 years old! I also learned that sticky rice was discovered to be a main component of the mortar that built the Great Wall of China. No one thinks sticky rice is architecture but it is literally holding the Great Wall together. Also, the idea of a pie was invented partly to prevent food from spoiling before refrigeration, it was the original Tupperware. Yet much of this history of ecology and culture as vernacular technologies have been obscured or expelled.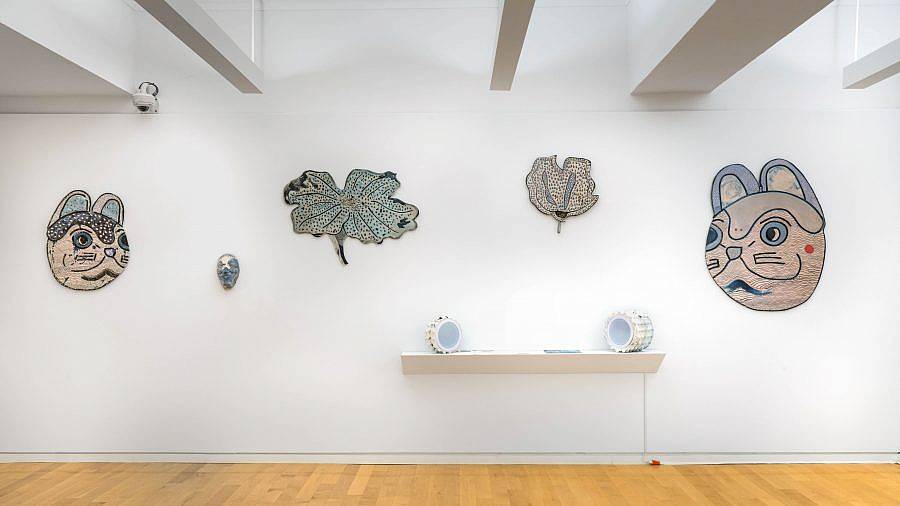 What was it like mixing & recording Architecture for Water Cannon Blue, with Josephine Chan & Kin Lam Lam?
ESS (Experimental Sound Studio) is an organization I've been lucky to work with before. As part of my Graham grant, I was able to partner with ESS and Olivia Junell put me in touch with Josephine Chan because ESS has an exchange program with a sound collective in Hong Kong called Soundpocket where Josephine was an artist in residence. I separately saw Kin's work at SAIC's SITE galleries as part of the Be Water exhibition that also explored the experience of the HK protests. Ralph Loza recorded us and Josephine and another journalist who chose to remain anonymous both zoomed in from HK and we recorded a sound session on zoom which did have its challenges with mics. I'm really grateful they could lend their voices and both of them are incredibly multi-talented. Josephine creates sound installations as well as works as a fabricator in HK, and Kin also has these beautiful light installations and raw performances that I'm such a fan of.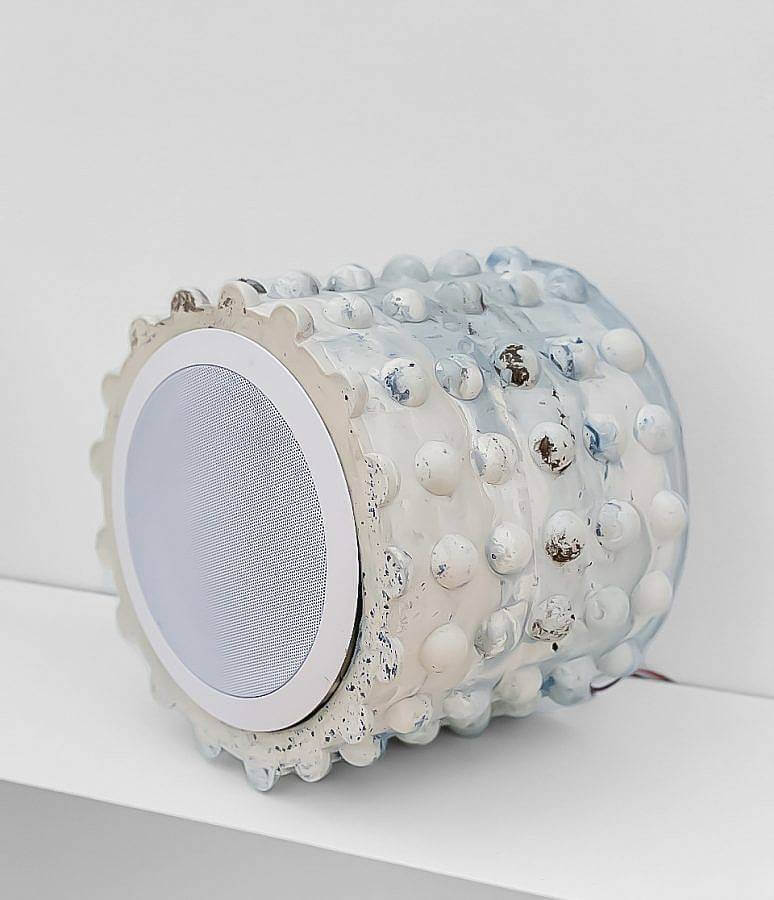 The above sound piece is included as a part of What Flies but never Lands. It provokes questions around the reality of surveillance & resistance through the internet, with some emphasis placed on the recent protests In Myanmar & Hong Kong. Can you talk about the paradox or complexity of visibility? Something it seems like you're indicating through your focus on the blue water canon? 
The sound piece itself as well as and the form and the color of the sound sculptures/small blue sculptures all reference issues of visibility and its transformation into other forms. The power of the police to mark with blue dye those who are seen as protesters is turned into intimate sculptures that amplify only the voice of the protesters. The repeating round forms of the sound sculptures and small blue sculptures are derived from the gates to the Forbidden City in Beijing, which is marked by Tiananmen Square. Tiananmen Square is the boundary between public and ancient imperial space, and this symbolic importance is partly why students staged the 1989 Tiananmen protests there. I became obsessed with the ornamental round studs of Forbidden City doors, I think also because I was already casting against the grid. I cast objects with very few right angles to emphasize the curve, the dewdrop, the half-moon, the breast.
Social media is another example of this exchange of visibility. I used social media images in my installation because it was the only space available to me to participate in my cultural identity at the time of the protests. And while social media, as Josephine and Lewis said, is a space in which democracy was being experienced for the first time by many in HK, it is a democracy that is highly aestheticized, regulated, and with selective visibility. The grid itself is a structure that allows us to see and allows us to be seen. Most of the social media posts on "water cannon blue" have actually been deleted since Apple Daily, the largest pro-democracy newspaper in HK, and its Instagram account was shut down by the government in June of 2021. 
Yet social media is also incredibly fluid, and in a sense, invisibility is its greatest power. There is a slightly understated Anonymous mask in the installation next to one of the Lucky Cats, and this work in particular references the idea that being invisible and anonymous can in fact be the greatest strength of this protest movement – the protest motto of "Be Water" means being fluid as well as being everyone and anyone all at once and taking on the power of shifting your identity to be unseen. Similarly, on most of the wall sculptures, there is Chinese text of now banned and censored slogans of the movement. These slogans, I hope, mostly stay invisible until it is safe for them to be seen again.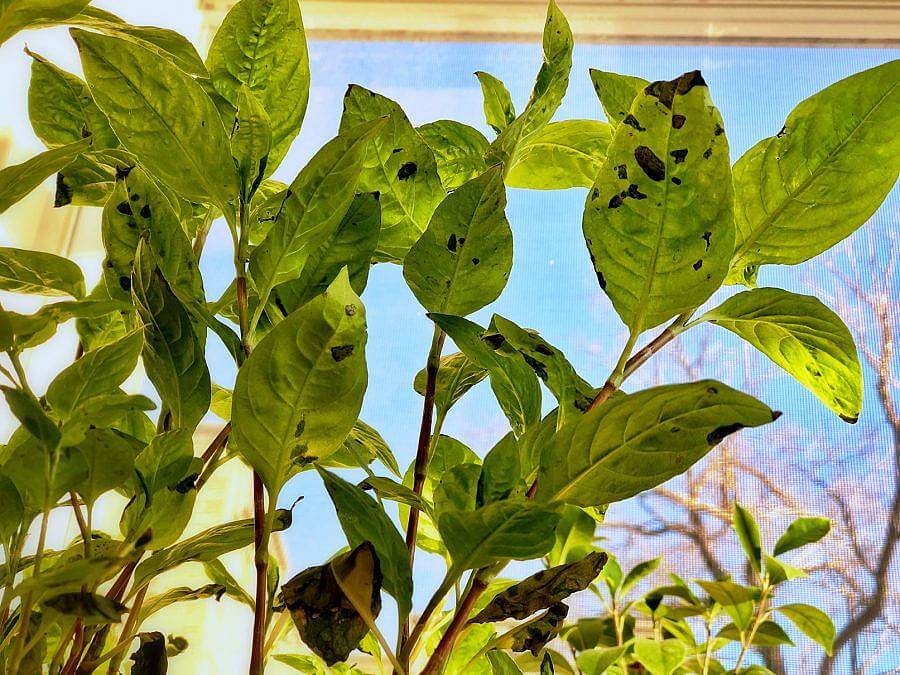 How has blue dye become important to your work?
Dyes came to me primarily as a healing practice which I turned into a sculpture practice. Indigo dye is used in traditional Chinese medicine, and for a long time, this type of medicine was the only thing I could use to heal my skin. I suffer from a chronic condition in which my skin doesn't have the proper microbiome to shield itself against everyday bacteria that we all have, and a bug bite or allergy can send me to the hospital where I have to be under intravenous antibiotics for days, which happened in 2018 and also, last week. So I migrated the practice of dyeing as a healing practice to a sculpture practice because I was already using it on my body and observed how its dyeing was part of its healing. Then to see police use a different but also blue dye in Hong Kong was so shocking. 
When I taught natural dyes to my students I wasn't expecting them to love it as much as I do, but it was their favorite project! I think it seemed exciting to see these common plants in their kitchen as plants, instead of dinner, and as part of an ecosystem, and to connect this ecosystem with the experience of art.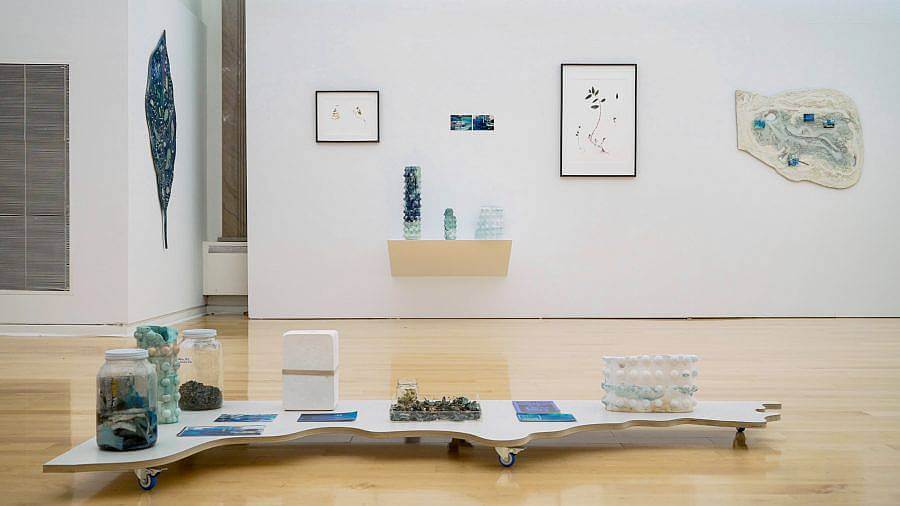 Any upcoming projects?
I've been collecting my natural dye research and experiments on architectural materials as well as drawings and am in the process of gathering them together in a manual of sorts called "Seed to Sculpture" that I'm really excited about.  
What's it like to be a visual artist living and working in Chicago?
Chicago has become my chosen family. This question is especially hard right now because our community was recently deeply impacted by the loss of the artist Gregory Bae. Greg was not only a supremely poetic and talented artist but also someone who gave all of himself to the community of artists around him, myself included. He taught me how to be supportive of fellow artists in a way I hadn't really experienced very much before, without ego but with confidence, curiosity, and care. G0ddamn, the loose collective of AAPI artists he organized which eventually grew into Chicago API Artists United, continues to meet, and I myself am even now still meeting so many new people for the first time through our shared love for Greg.
Interview composed by Joan Roach & Maddy Olson. Edited by Joan Roach.