Brian Scott Campbell (b. 1983, Columbus, OH) lives and works in Joshua Tree, California. He received a BFA from Columbus College of Art and Design and an MFA from Mason Gross School of the Arts, Rutgers University, NJ. Dutton Gallery recently presented the artist's first solo show in New York in January 2016. He has been included in exhibitions at Asya Geisberg Gallery, NY, Metropolitan Art Society, Beirut (curated by Suzanne Geiss Co. NY), Jeff Bailey Gallery, NY, David Shelton Gallery, TX, and Untitled, Miami Beach among others. His work has been reviewed in Blouin ArtInfo, Whitehot Magazine, Los Angeles Times, Hyperallergic, and i-D Magazine / Vice.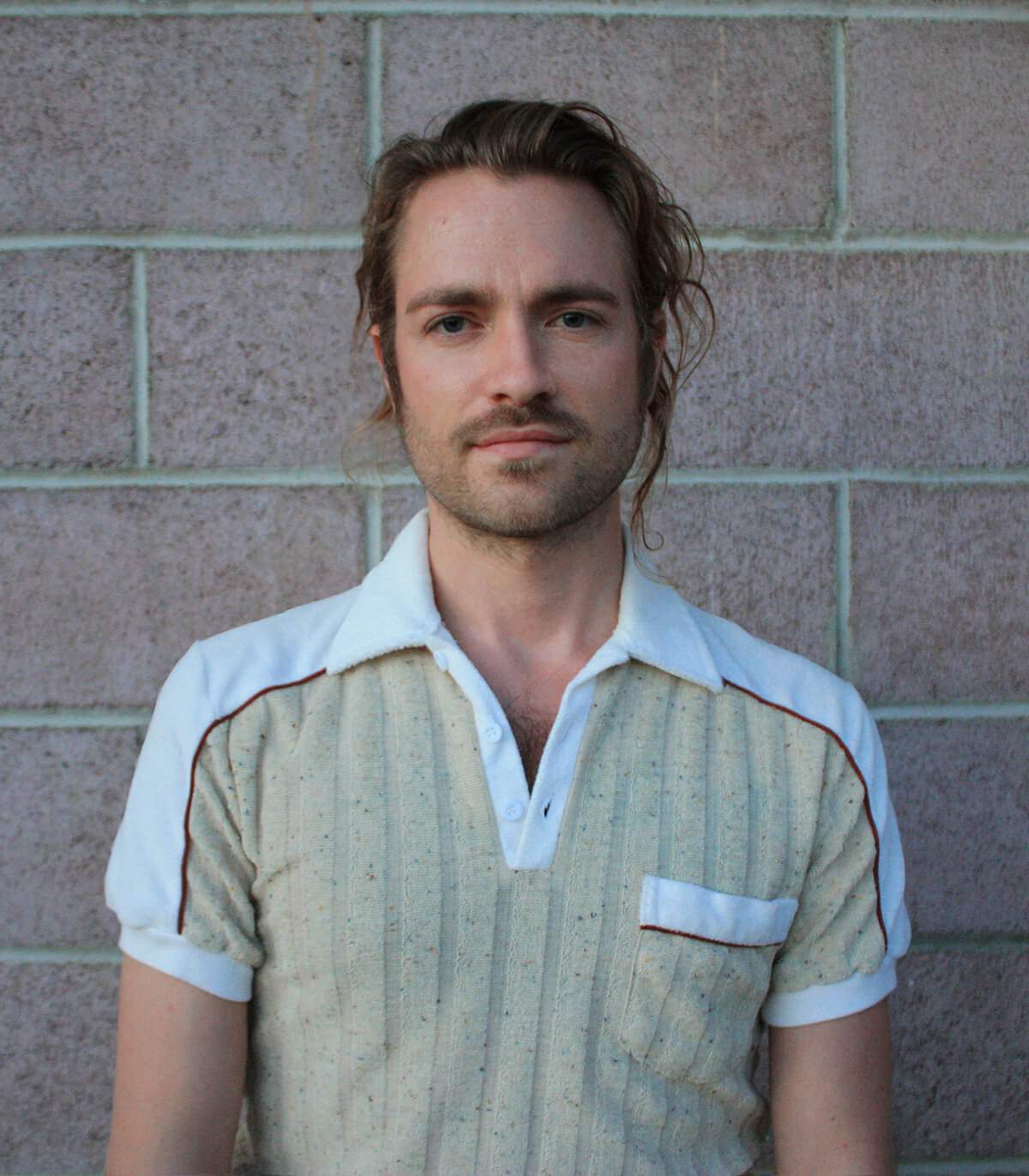 Tell us a little bit about yourself and what you do. I recently relocated to Joshua Tree, California, after traveling for the past several months and spending some time in Ohio with my family. I rented a cheap studio in Columbus, Ohio while preparing work for Untitled, Miami Beach, and a solo show at Dutton Gallery in January. While visiting Ohio, I fell in love with an Icelandic woman that was stranded in Cincinnati, that I had met a long time ago in New York. After my show, we made a move to Los Angeles together, when an opportunity came along to live in the desert. I'm not sure how long we'll stay out here, but there's something about this place that feels so vital, and unlike any place I've lived. I love my small studio on the back of the property, and I'm starting to break it in. So far, it's interesting to maintain a studio here, compared to my experience living and working in Santa Barbara, California for the past three years. Santa Barbara is a terrific place to vacation, but for me, it was difficult to find a community of artists there, or attract studio visitors from LA or NY. I guess I'm isolating myself a bit in the desert now, but it's such an aspirational and ambitious place. Noah Purifoy's site has become a little church for me. I'm balancing my studio life now with teaching drawing at a college that's located almost an hour from my house, so I listen to a lot of sports talk radio along the way.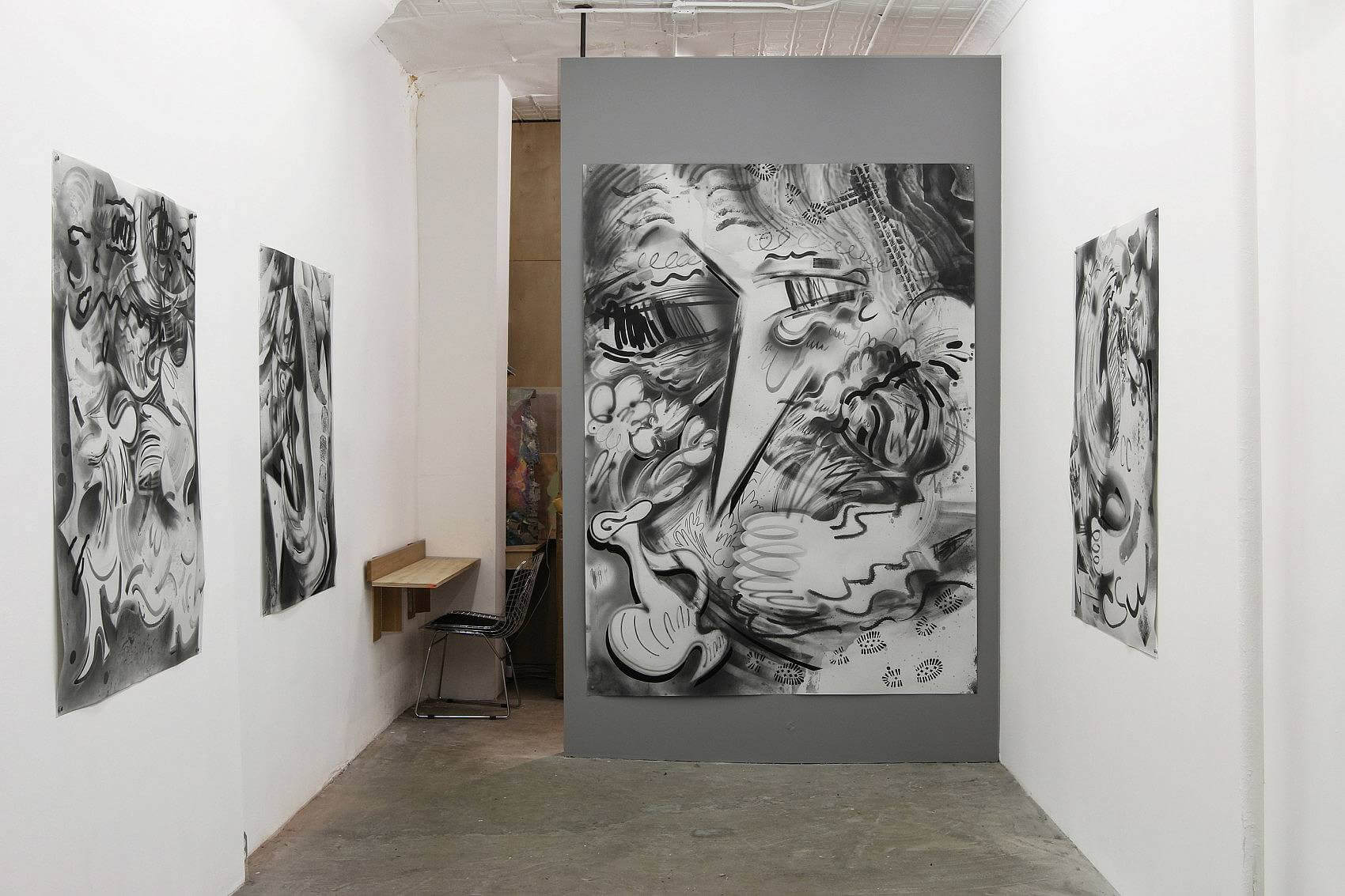 What is one of the bigger challenges you and/or other artists are struggling with these days and how do you see it developing? There's been a handful of articles and essays written very recently about sincerity, and whatever might stand in opposition, whether it's an artists use of irony, the marketplace, professionalization, or pastiching a particular style. I do wonder if all of this has to do with the fast pace of consumption, appreciation, and the evaluation of art. I cringe a little whenever I read a review or statement and 'sincere' is a way to describe the work. I think I would rather just assume the honesty, just as I would assume the intelligence of the artist.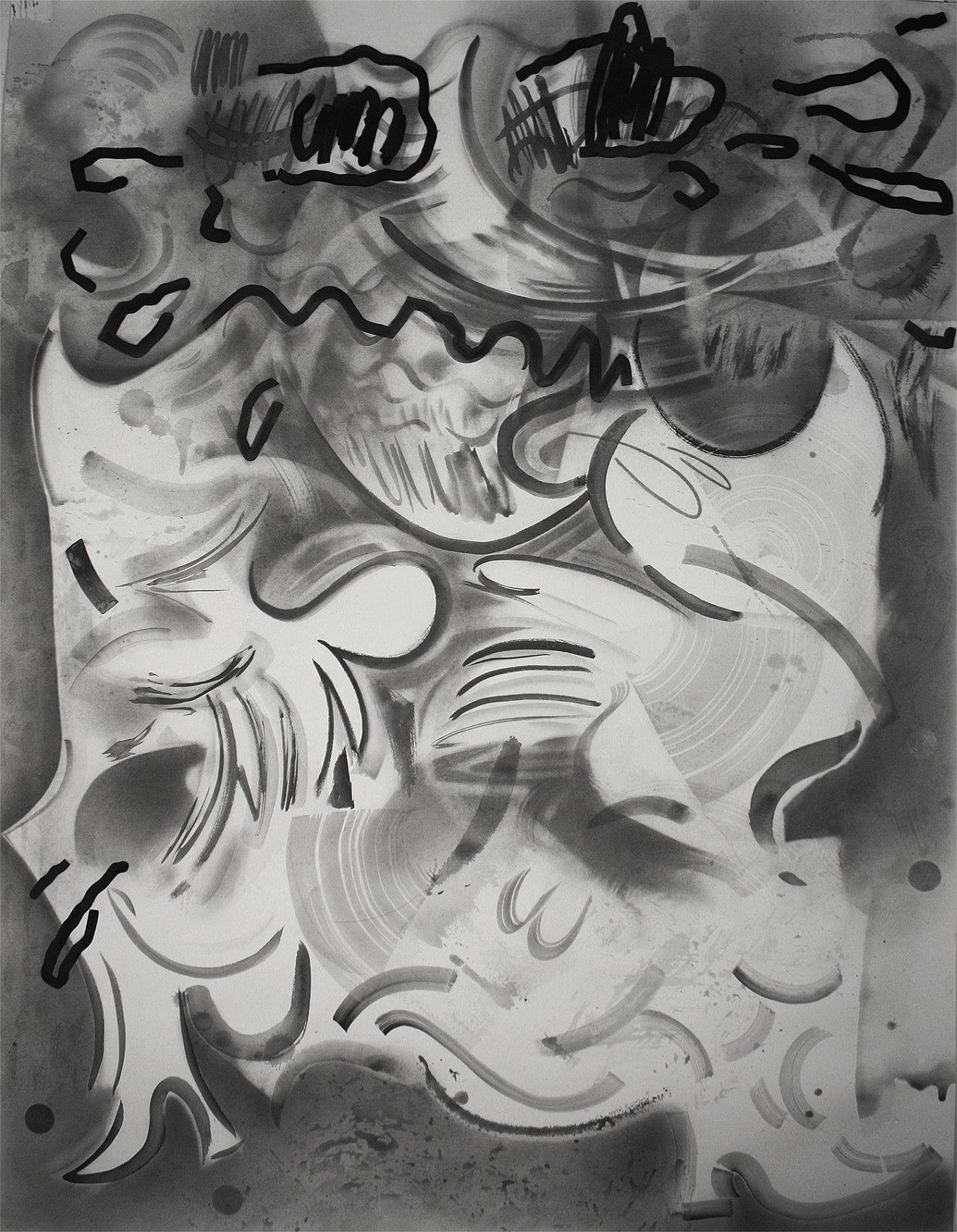 How did your interest in art begin? I was obsessed with decorating my bedroom when I was in elementary school. At one point, I decided to make brightly colored pastel drawings on the back of all bedroom wall posters. I flipped a corvette poster over to make a weird drawing of eyeballs on a crescent moon. (Picture 'Mac Tonight' without the sunglasses). For a period of time, I thought that it would be a great idea to send unsolicited letters and drawings in the mail to Disney Animation Studios. I have a distinct memory of sending an excessively rendered parrot. To my parents' surprise, a few animators responded and sent little original drawings in return. I still have a collection of the correspondence and drawings in my studio flat file.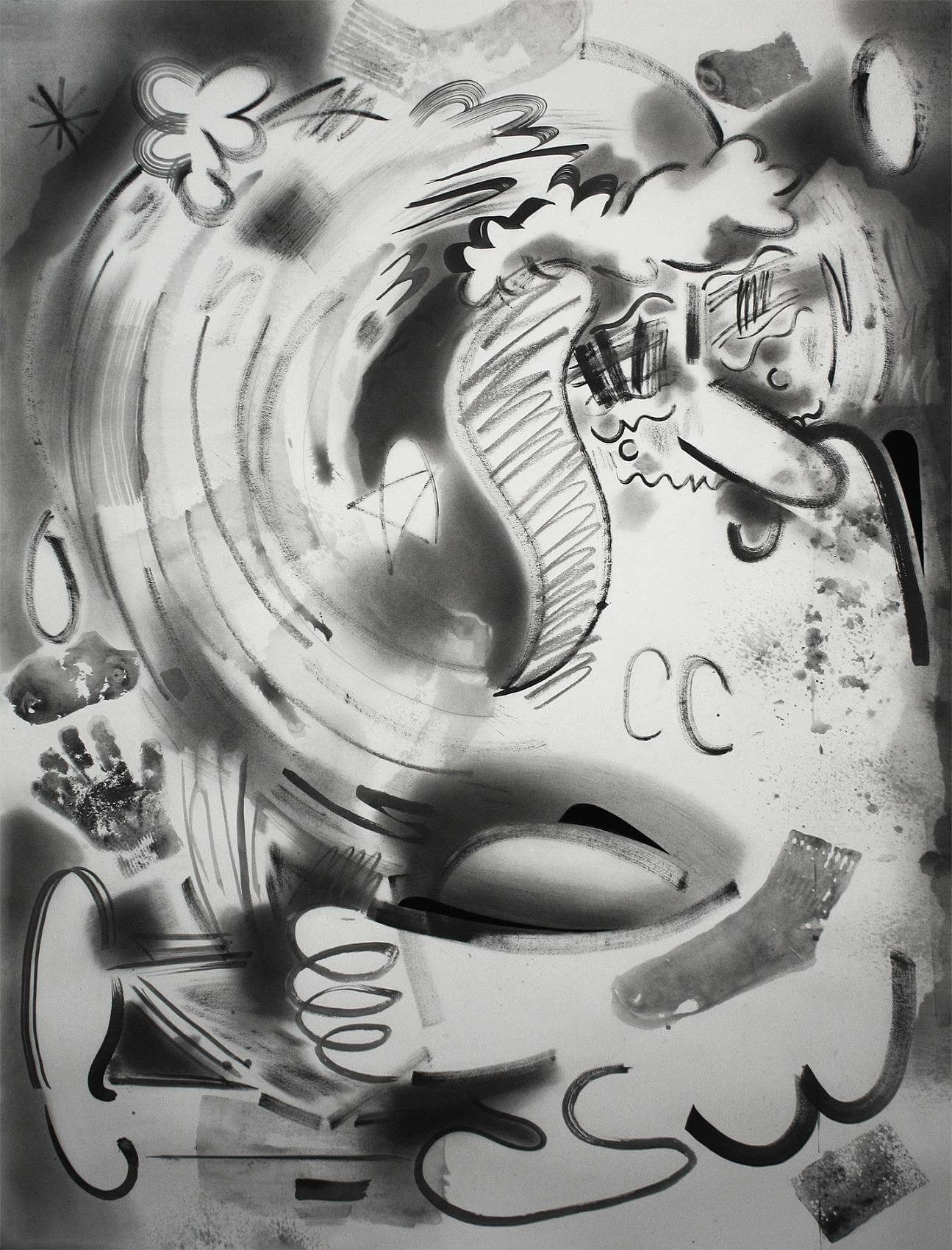 If you had to explain your work to a stranger, what would you say? I make large black and white drawings on paper. The drawings typically show figures in frantic, buzzing motion, and wobbly cartoon-like forms. The drawings are limited to silvery monochrome, with streaks of black gouache or ink, and employ an indulgent use of techniques and tools, from painting or spraying with liquid graphite, to printing with cut vegetables, socks, and underwear. The images are crowded, unhinged, a little anxious, and maybe a little funny.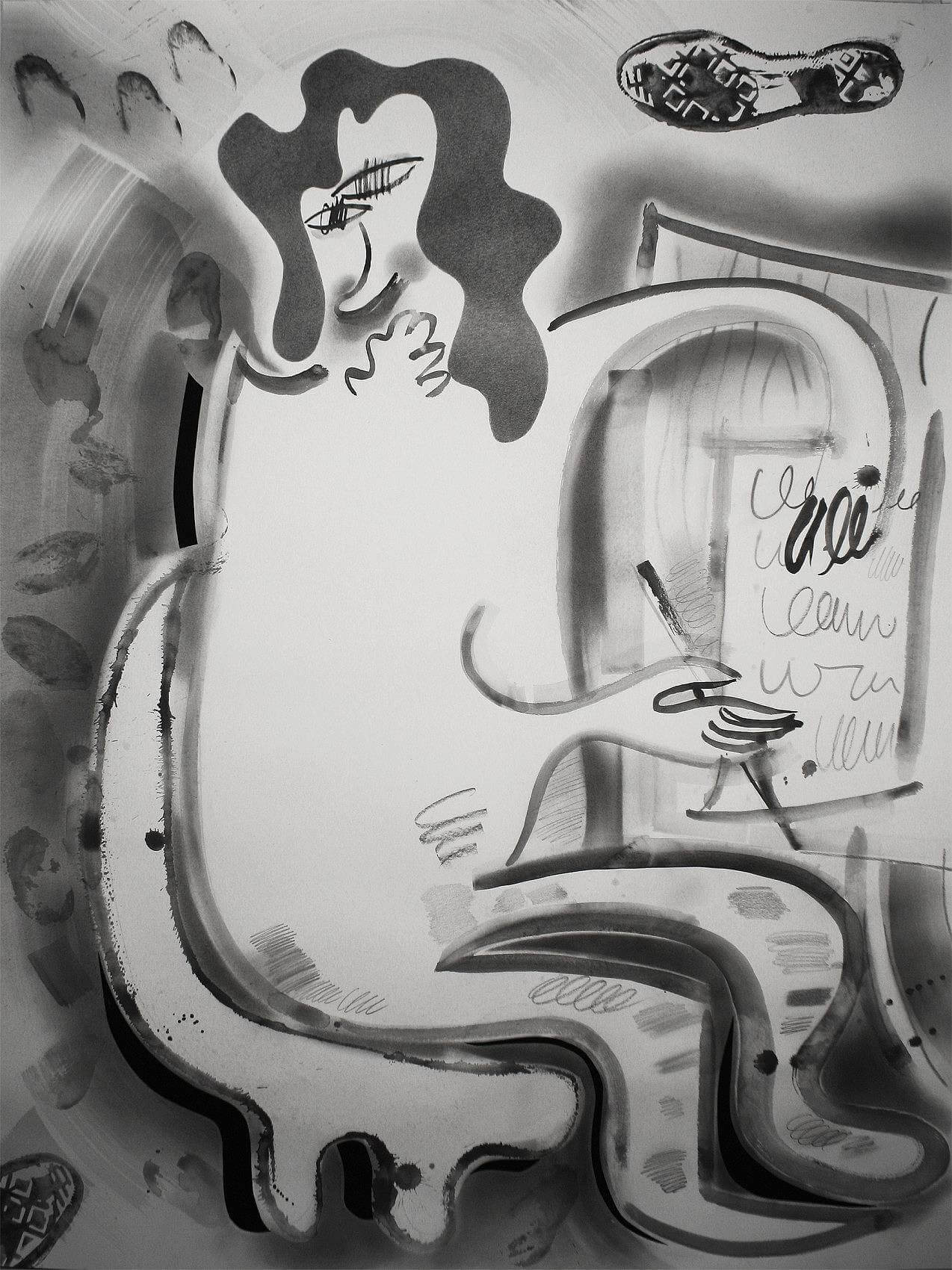 What are you listening to right now? I've been listening to a bunch of Zamrock and Afro-Beat records, particularly Ngozi Family, Ebo Taylor's 'Conflict', W.I.T.C.H., Chrissy Zebby Tembo, Nico Gomez's 'Ritual', and Verckys et l'orchestra Vévé.
What was the last exhibition you saw that stuck out to you? Chris Martin at David Kordansky
What artists are you interested in right now? Shara Hughes, Brian Bellot, Louisa Gagliardi, Sojourner Truth Parsons, Matthew Palladino, Lucy Kim, and Nick Payne.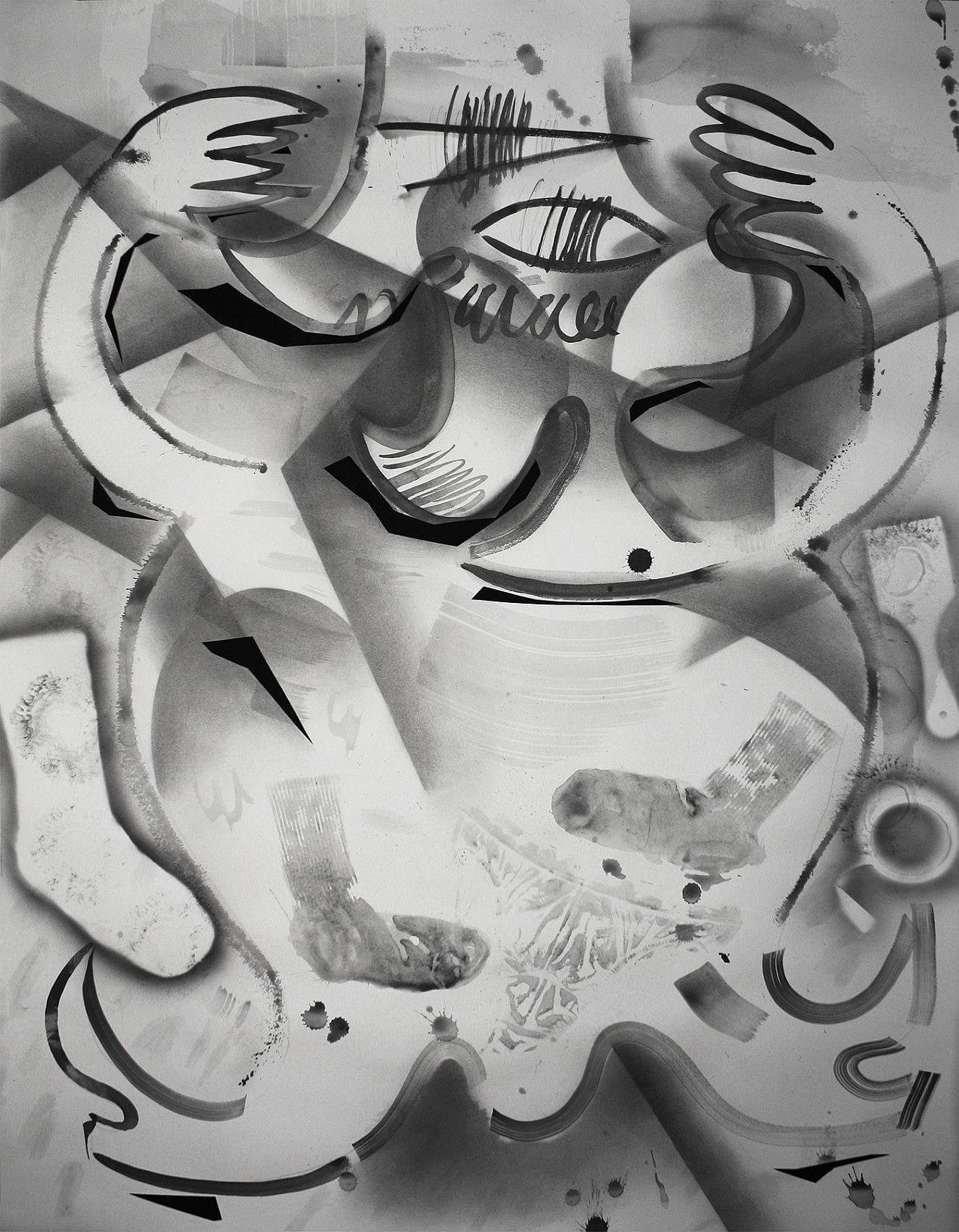 What do you collect? I'm lucky to have a little growing collection, including Devin Troy Strother, Lauren Luloff, Tomer Aluf, Dana Schutz, Tracy Thomason, Andy Webber, Austin Eddy, Karla Wozniak, and Jonathan Winters (yes, the comedian).
What is your beverage of choice when working in your studio? La Croix and coffee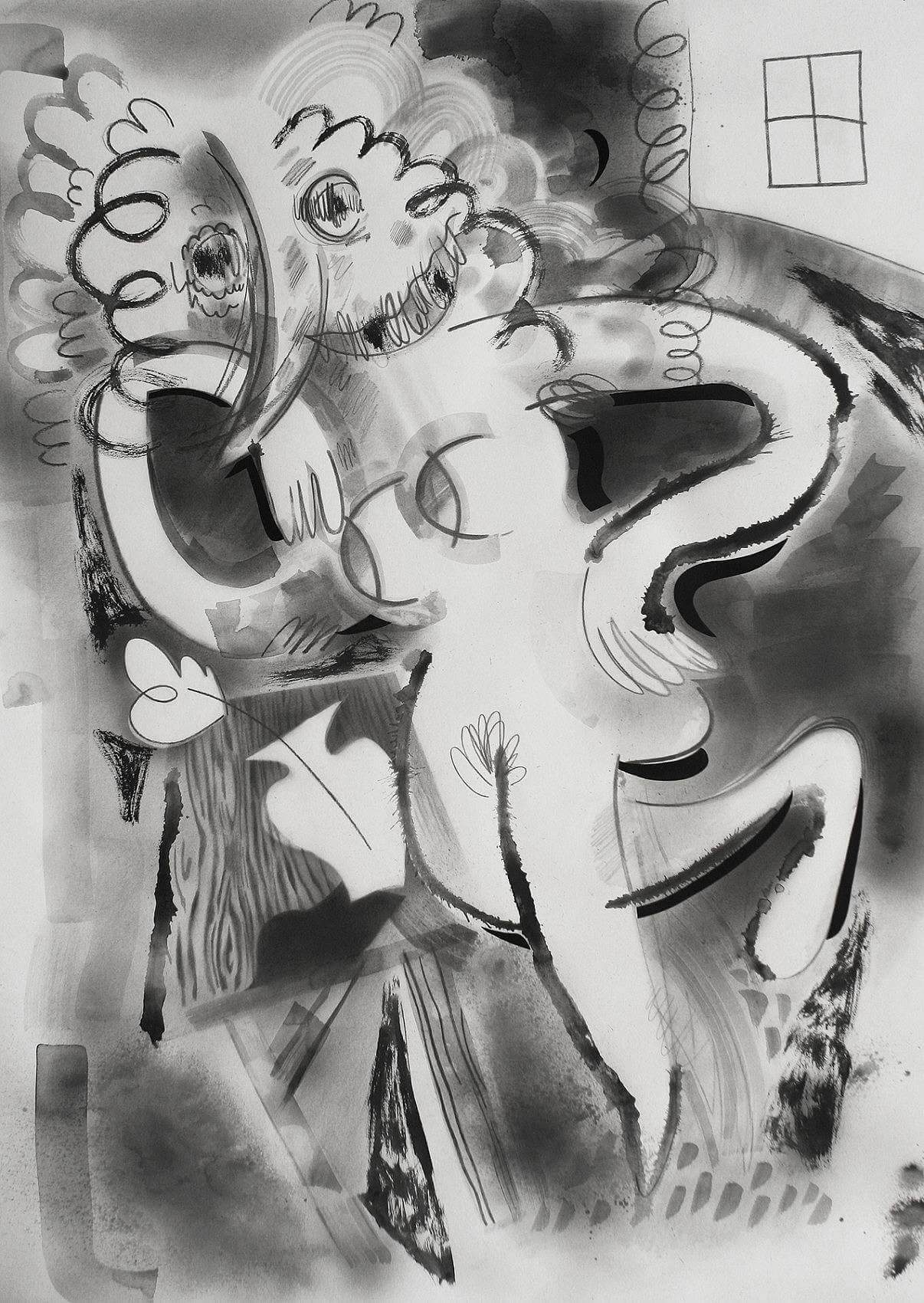 What are some recent, upcoming, or current projects you are working on? I have a show that is opening on July 8th at Fredericks & Freiser in New York
Can you share one of the best or worst reactions you have gotten as a result of your work? The best / worst reaction, and one that occurs frequently, whenever it's mentioned that I make drawings, is to promptly and proudly show me a tattoo somewhere on their body. Nine times out of ten, they're highly mechanical renderings of Jesus on the cross with amazingly defined abs.