Tell us a bit about yourself and what you do.
I am a 32-year-old visual and tattoo artist from Costa Rica living in Mexico City.
How has living and working in Mexico City impacted your practice? 
I came here for the art scene and its opportunities, as well as for the access to a variety of materials, including textiles, which are a big part of my practice. It's such a big and creative city that never stops, so it has helped me re-evaluate my work and figure out what's next. Exchange with different artists and spaces has been very enriching and proactive.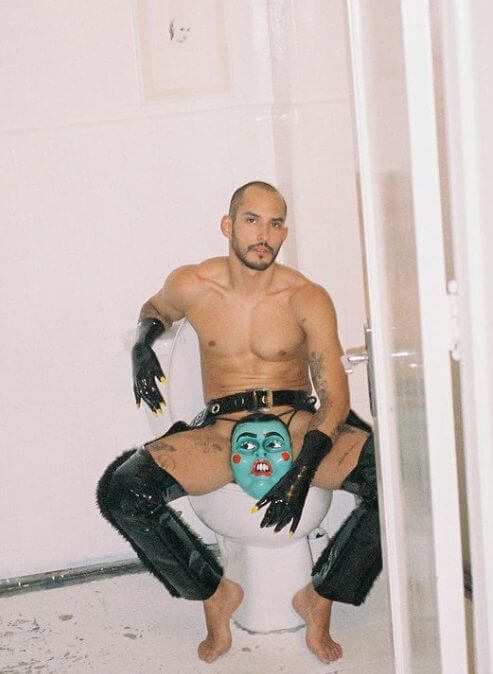 Talk about your approach of enlarging and compartmentalizing the body, both in your artistic and tattoo practice.
It came naturally to me. I'm very into bestiaries so I created my own. As I explored with collage and compositions I came up with a way of compartmentalizing using my drawings and sketches
How/when did you start tattooing, and how does it interface with your multidisciplinary approach to making? 
I started tattooing almost 3 years ago. It came randomly cause I never thought about it. I was self-taught from watching videos and asking around. I see it as an extension of my work on a different Canvas, in this case, the skin. Since I already had my bestiary it was easy to just tattoo my creatures and use the used flashes and tattoos as part of my practice.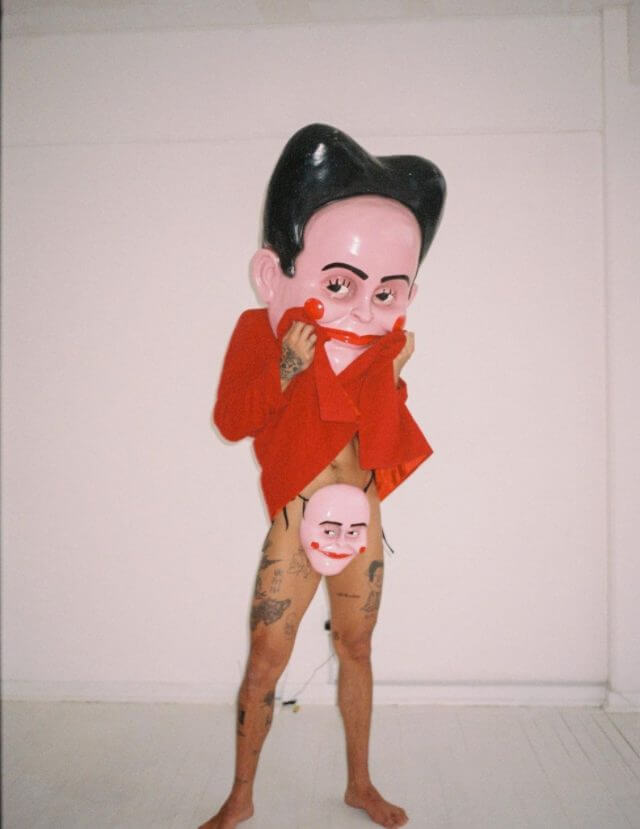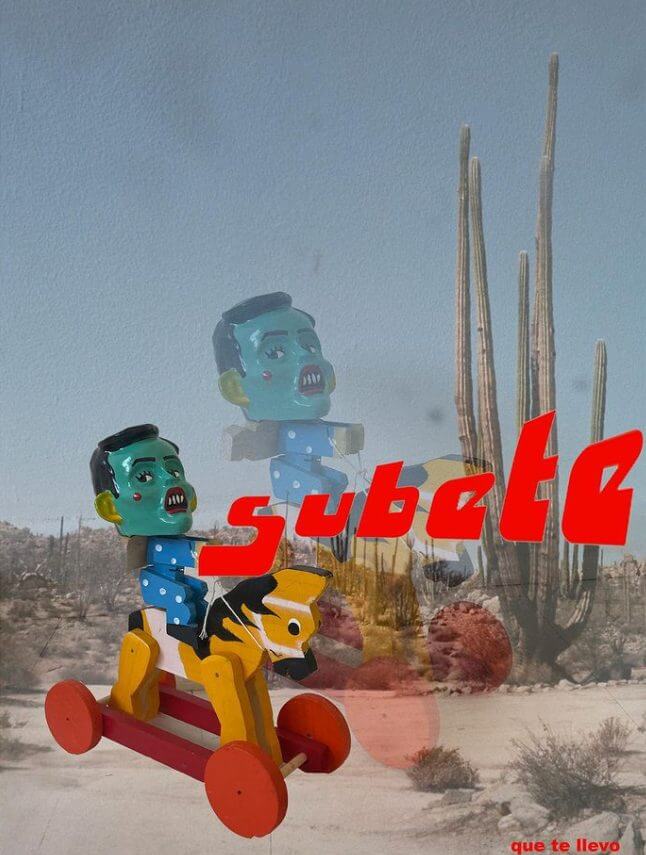 There's this exaggeration, caricature even, of gender in your work, can you talk a bit about your playful approach?
The masks and characters are based on my childhood photos, photos of me and my brother that somehow gave a "look" that I was looking for. With them, I explore my sexuality, doubts, concerns, and desires without being autobiographical with it. It helps me put a face to those feelings related to gender and sexuality with a sense of humor and innocence.
What role does performance play in your life, in your practice? 
The performance came with the masks. Once I started using them I started practicing performance. It came unexpectedly, but it has helped me understand the characters and push myself to try and explore things I normally wouldn't.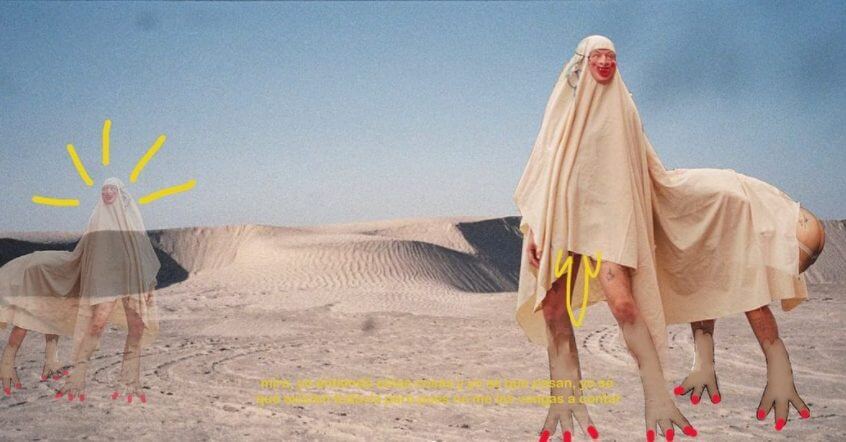 You've been interviewed in the past about your visual language, and large heads, what inspired you to build it?
As I said, I started using my childhood photos as references for drawings and paintings, and then they became a mask that allowed me to explore video, photo, and performance in my practice.
How do you think about and incorporate color in your work?
Color is always a mood. It helps you feel certain things. When you explore with color and are playful with it, it allows you to incorporate innocence and joyfulness into the image.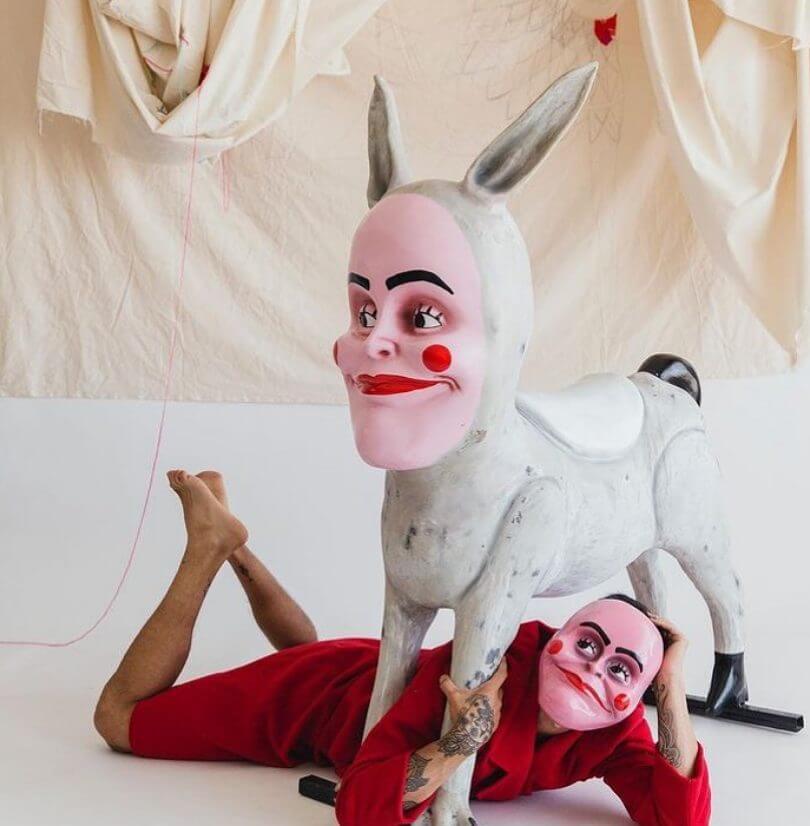 What role does humor play in your work? 
Irony and humor are big tools within my work. They help me to explore gender, sexuality, and identity without being too serious about it, and to create a space of uncertainty and a duality between the image and the viewer.
Any upcoming projects?
I'm working on some objects/toys that can also be used for performance, etc. I'm working towards an upcoming show in March here in Mexico City.
Interview composed and edited by Joan Roach.