How did Amadeus Magazine start?
Alex: Amadeus started out of my aversion to the laziness of digital journalism and becoming fed up with print magazines that were inundated with ads and interviews that I had seemingly read before. I was intent on creating a platform for people I admired to show off their work, and in turn, create a close-knit community of creatives. The magazine has always been a project based on community and collaboration, and a project with friends. Fifteen issues later, it still feels like a project with friends.
I created the first issue while I was attending a graduate program at Emerson College, and received a grant to print the initial issue, which was a humble 36-page, saddle-stitched zine, printed in full-color on gorgeous, thick glossy paper. I only printed a hundred and they sold out quick. We've continued to self-propagate thanks to the work put in by the most amazing and dedicated team of contributors, and equally dedicated efforts of my partner Sam.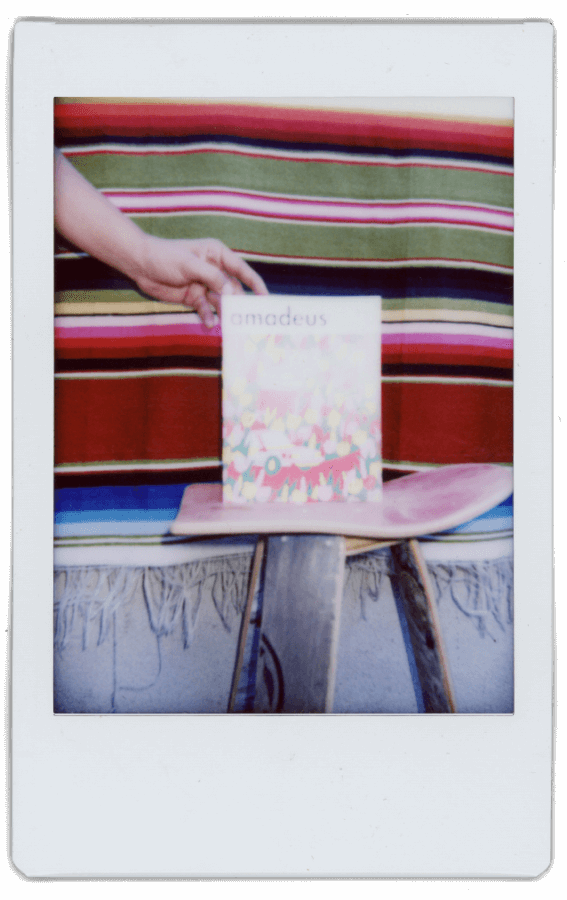 What's the most rewarding part of your job?
Alex: I've always really loved bringing people together. I'm always the person that calls three different friend groups to meet up on Friday and have everyone in one place to hang. With Amadeus, I feel like Sam and I are able to play the role of being the connective glue that brings people together, whether it's through introducing our readers to new artists and ideas, or through personal introductions between artists and creatives, who because of that introduction go and create together.
Sam: Yeah, I couldn't agree more. Sharing the work of friends is the most rewarding, no doubt.
Alex: Also having something tangible to show for all the long nights, low bank account balances, and stressful print deadlines, is a really special thing. Holding a newly printed issue in my hands reminds me why we continue to do this.
Sam: Totally.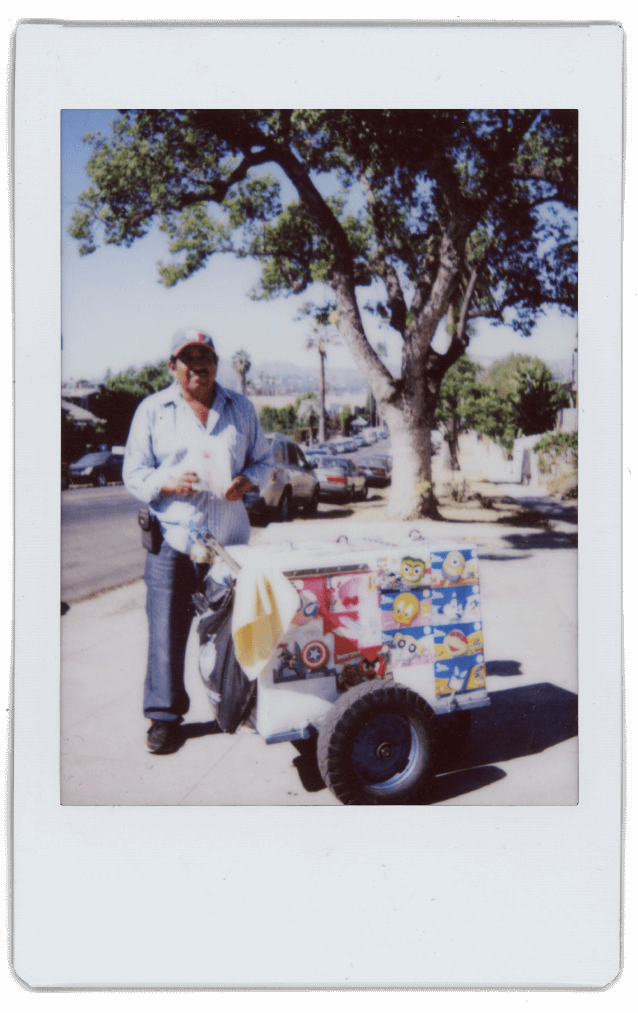 Do you have a specific audience that you cater to?
Sam: I don't think we necessarily cater to a certain audience, but I think our core followers support what we do because they see our authenticity and naturally share similar interests to us. As for vision, our contributor Tony Accosta once described Amadeus as a mag made for artists, by artists. He simply said it best. The pieces we publish are equally about the contributors as they are about the subjects they're interviewing or photographing.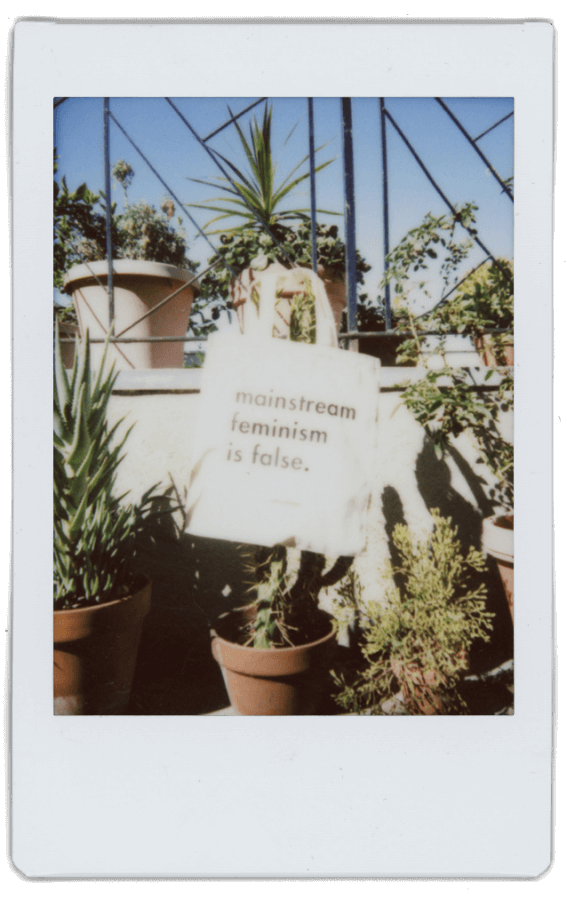 What's it like living and working in Los Angeles?
Alex: I'm not sure I could have grown the magazine to what it is now in any other city, besides Los Angeles. There's a naturally experimental and "no rules" vibe amongst the creative community that appreciates the myriad of subcultures that exist here. So when you tell someone you run a print magazine, people don't automatically brush you off with some unenlightened comment like "print is dead," but rather ask where they can find an issue to read. Los Angeles is my city. I was born and raised here, have grown the magazine here, and always find myself coming back here after quick stints in other places—it's inclusive and you can easily do things your way, with no pressure to follow the rules.
Sam: Yeah, I agree with Alex, but honestly, I'm pretty over LA right now. Over the last five or so years, I've really seen the city change. I think everyone who grew up in LA has. It's remarkable. I miss the good ol' days, before social media, gentrification, pollution, traffic, and the fucking heat. But nonetheless, it's home, and like Alex said, if it wasn't for the city of Los Angeles, we wouldn't be who we are.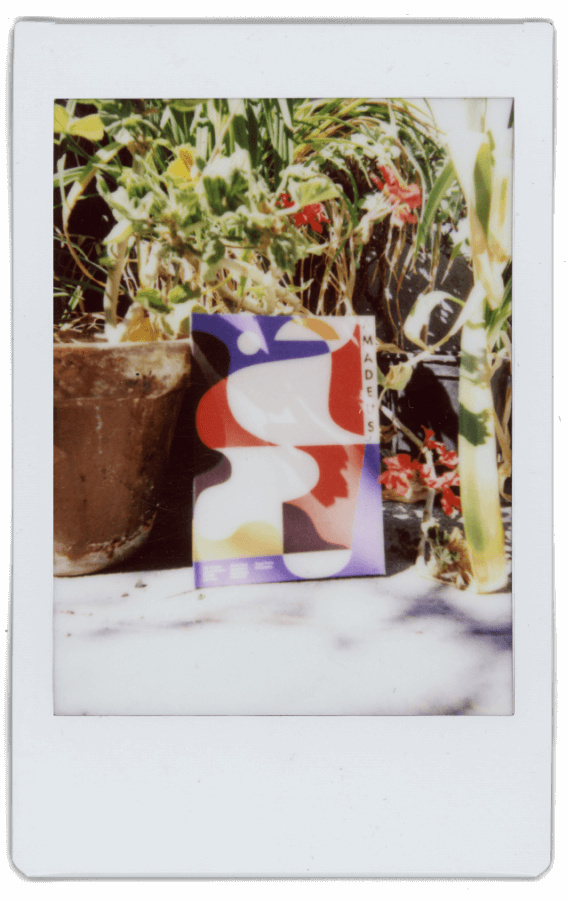 Who would you ideally like to collaborate with?
Sam: Damn, I'd love to collaborate with LVL3. Maybe we could co-curate a 'Chicago' issue, or something.
While attending the School of the Art Institute of Chicago (SAIC), I vividly remember cruising to LVL3 almost every weekend to check out the shows. My best friend Carol Tam worked there when we lived together in Logan Square and I've always admired the space and its contribution to the creative community in Chicago. Chicago is such an amazing city that's full of really talented and amazing artists. I'd love to share them with our readers.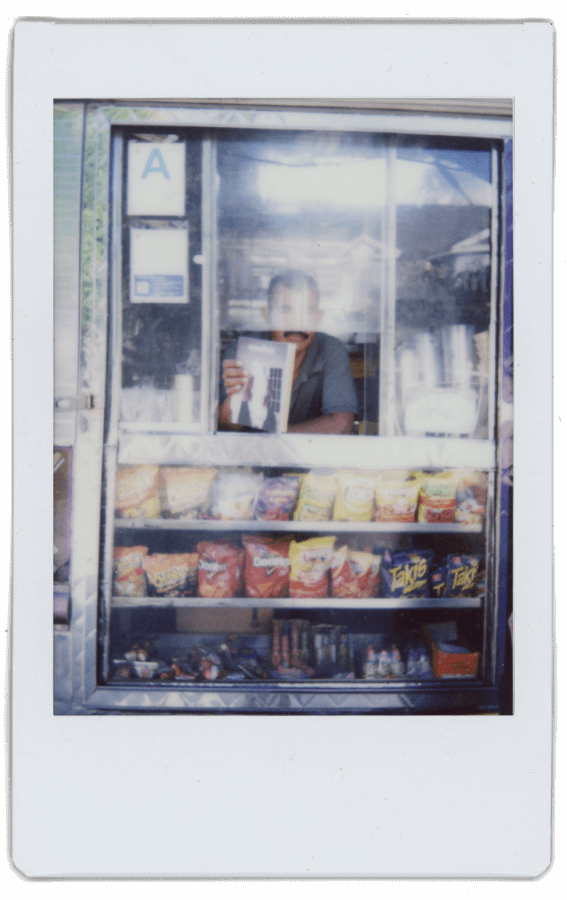 What products or companies are you interested in right now?
Alex: I'm kind of obsessed with the magazine, Broccoli. It's a mag offering a new perspective on cannabis culture, created by women who love weed. The editorial is informed and so on-point, as is their design. It's print-only and is more accessible and forward-thinking than any other magazine in the cannabis space right now.
Sam: Yeah, I spend all my money on weed and skincare so companies like Glossier and Milk Makeup keep me feeling fresh and moisturized.
What's your absolute favorite place in the world to be?
Alex: On the beach, preferably with a beer, family, and friends.
Sam: Likewise, preferably with a joint.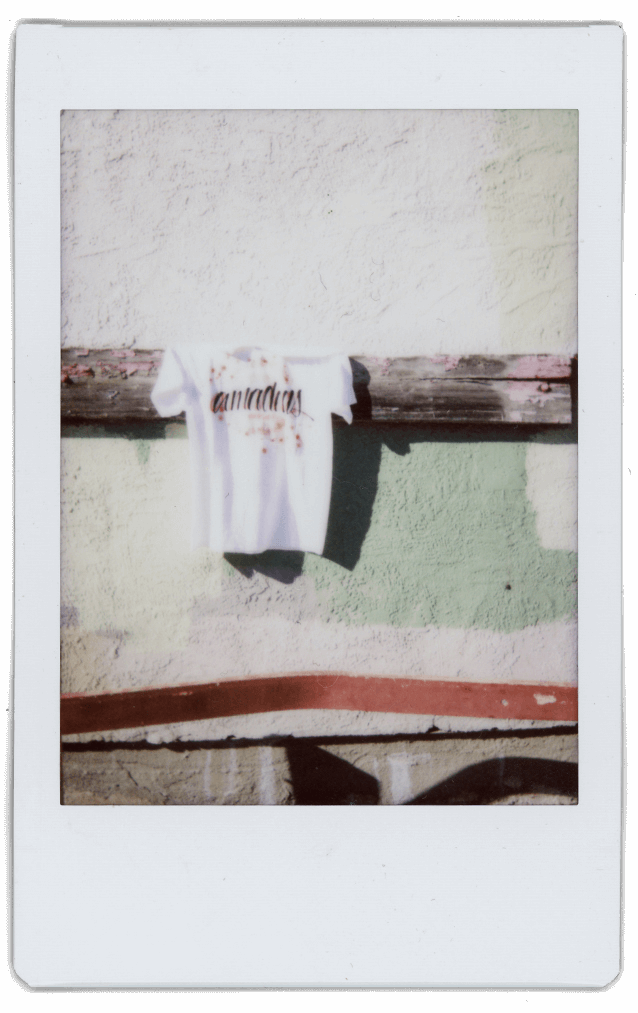 What are you really excited about right now?
Alex: Damn, life is pretty crazy right now. I'm most excited about my recent engagement to the love of my life, Lee Wizda. I can't wait to marry this man.
Sam: Yeah, life's so crazy and unpredictable, especially when you're sharing your life with someone you love. I just relocated to Santa Barbara with my boyfriend, Myke Marts, so I've been mainly focusing on our new home, finding work, and potentially going back to school. Leaving Los Angeles was tough for me, but any chance to wake up and fall asleep next to Myke is a chance worth taking.
I'm also really excited about the work some of my friends are making right now. Aaron Jupin, not only are you one of my oldest and closest friends, you're a master at what you do. Watching you come into your own and map out your career with such care, consideration, and intention has taught me the value of time, effort, and patience. Nathan Friedman and Kris Chau, you're two of the most sincere and authentic artists I know and friends I have. I admire both of you for staying true to who you are and not compromising your creative practice for any reason. You both find inspiration in your daily life and share what you make with the people you love. Sasha Douglas-Nares, looking at life through your lens reminds me that there is beauty in life's most challenging moments. You break the rules, shoot from the heart, and let life's trials and tribulations inspire creativity, exploration, and personal growth. If only I had a creative practice like yours.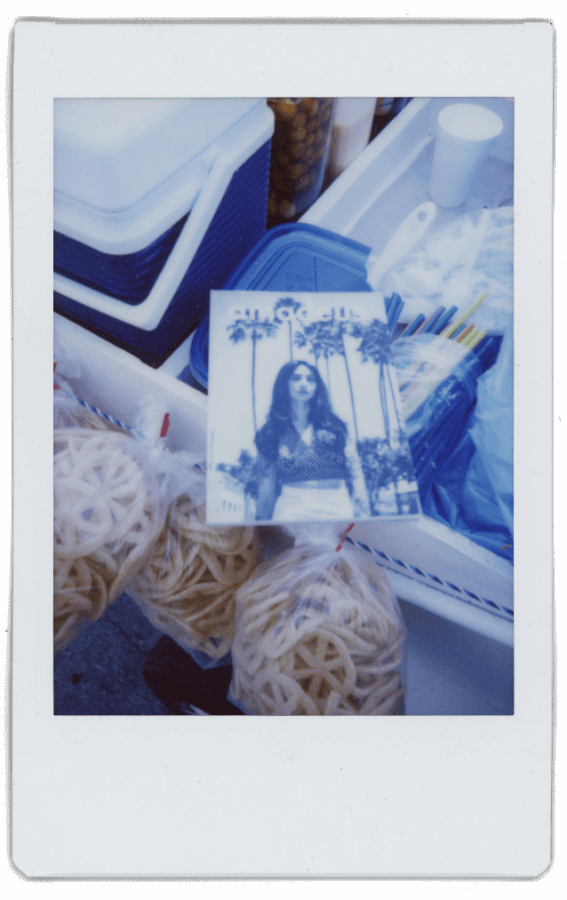 If you could interview anyone, living, dead, or imaginary, who would it be?
Alex: Margaret Kilgallen, Helen Lawrenson, or Selena.
Sam: Vivian Maier, Susan Sontag, or Tupac Shakur.