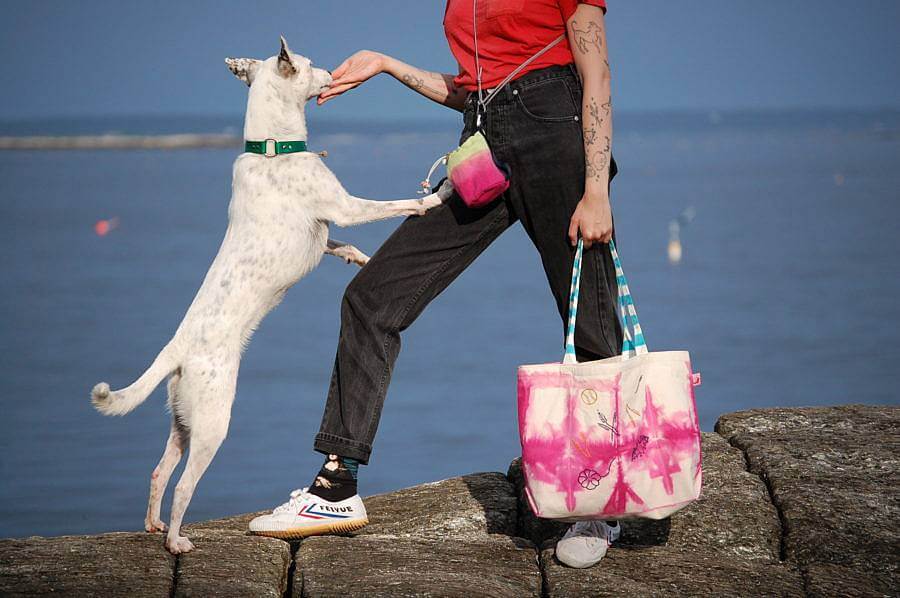 Can you tell us a little bit about who you are and what you do?
I am the founder and sole proprietor of 1733, a bag, accessory, and home goods design and manufacturing studio based in Chicago. I do all the design, prototyping, testing and business operations for the company as well as 80% of the in-house production sewing. I started the company in 2014 shortly after teaching myself how to sew, and have been running it continuously—first as a side project and now full time—for the last five years.
Are there specific materials or techniques you use when constructing your products that are unique to 1733?
I think the thing that makes 1733 stand out among small brands like ours is my willingness to combine high-end performance fabrics and trim with more traditional fabrics and techniques, across our product lines. Our bags range from quite simple tote bags made up of just three pattern pieces to much more complex, highly technical backpacks, and I want all of those products to act as a canvas for experimentation in materials and colors and shapes. I hope that this diversity conveys my taste to observers of the brand and they can feel some connection to my thought process.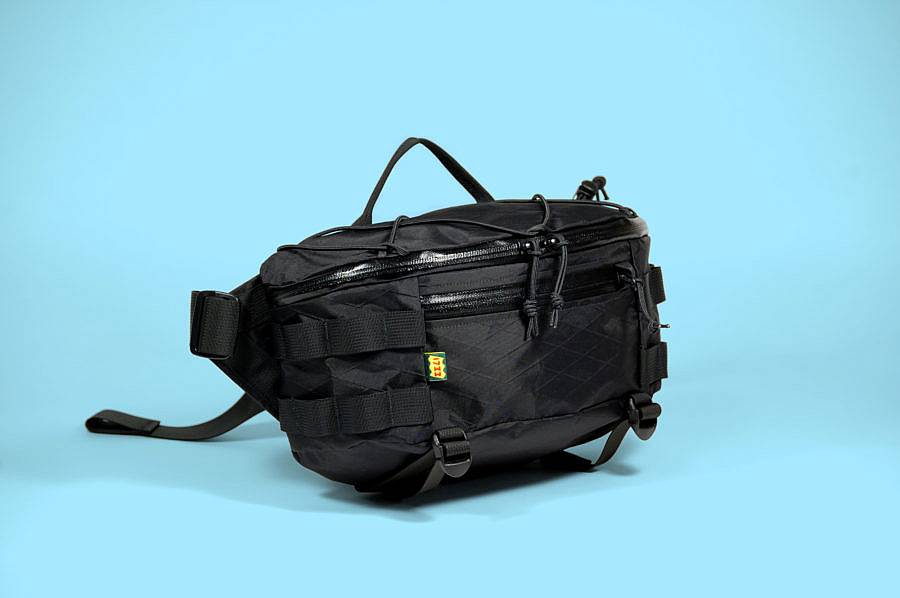 Bags specifically seem fun to design. There's definitely something about utility to a point of excess with pockets/zippers/hardware/adjustability, etc. What's your design process like?
There is a whole world of maximalist bags that are designed to adapt to a million situations and have a pocket for every gizmo. They are marketed in a way to try to convince potential buyers that their life will be more organized if they have all these features. There is another end of the spectrum where shape and material are prioritized to the detriment of utility. I try to make bags that exist between those two extremes by thinking about a variety of potential users and how they like to carry things. My process usually starts with having a particular style of bag in mind, and reevaluating why someone might want that kind of bag, where they might use it, what they will want to hold in it, etc. Then I try to design something with the best features for those circumstances but that also looks good and is easy to use. I also take into consideration whether the design can be executed in a consistent, logical way. Adding more pockets and zippers not only will add weight and clutter to the bag for the end user but will make it more complex to manufacture. Simplifying bags down to the critical elements benefits both parties.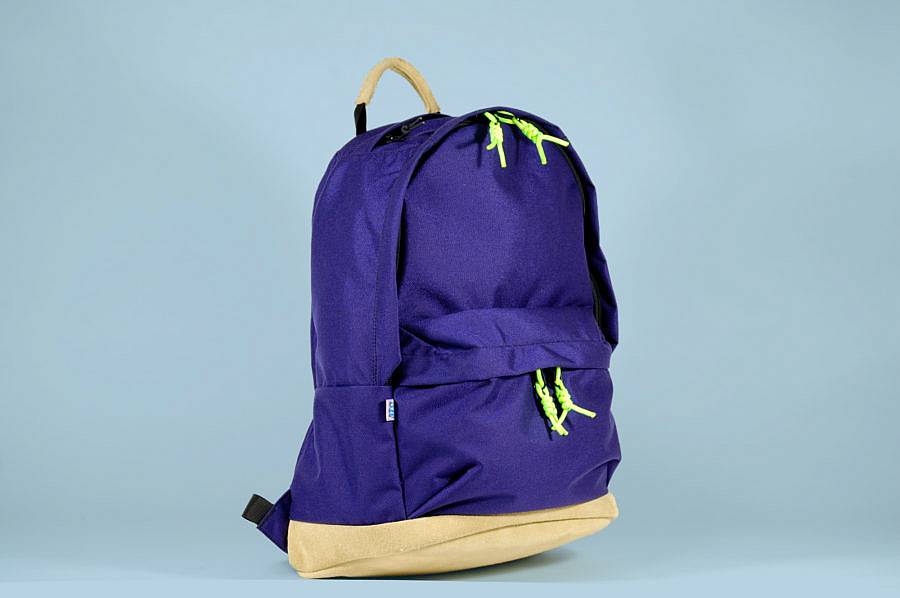 What's the Laid Back Chair show?
The Laid Back Chair Show is an outdoor art show and barbecue we host every year. It started as a way to involve and showcase the work of artists we are fans of. We have these folding wooden chair frames that we sell with a simple rectangular nylon back. The shape of the frame and its simple construction makes it a great blank slate for experimentation with the chair-back, so we have invited our artist friends for the past four years to give it their own interpretations. We get a great variety of takes, from more traditional textile art that sort of iterates from our standard nylon design, to metal and ceramic sculpture that really show off the skills of that particular artist in an unexpended medium for a chair Some of my favorite chairs are works from Chicago artists like Noel Morical and Emily Winter and Matti Slomon of the Weaving Mill.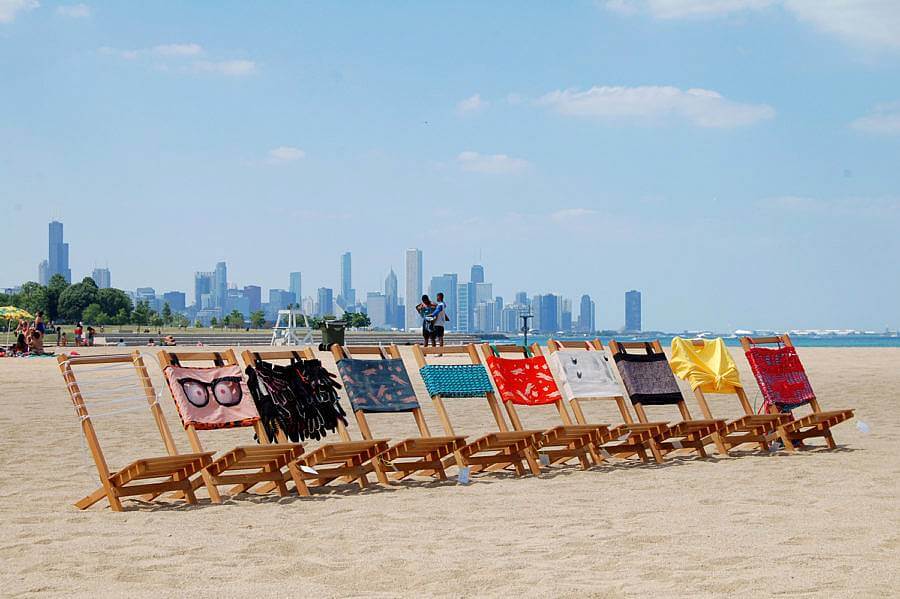 What are some recent, current, or upcoming projects you have going on?
Recently we finished making a collection of bags for the Minneapolis-based brand Northwest Knitting Company. We got to use a special knit nylon fabric that I've never seen on a bag before that has a really interesting texture. We paired it with very high-end trim and buckles to make some very beautiful bags. Currently we are finishing up a capsule collection of bags for the Hudson, NY-based retailer Meridian. This project has been a great opportunity for me to work with some very specialized materials from the ultralight hiking world, putting them to use in everyday bags people will want to carry off the trail. The color and material palette for this project is very special and I'm excited for it to be released in November. In December we are going to release a run of bags embroidered with artwork from my friend, the very talented artist Miriam Dubinsky. Using the bags as a backdrop for her colorful and fun imagery is a way to push me out of my typical colorway comfort zone, and I think they will spotlight her work very well.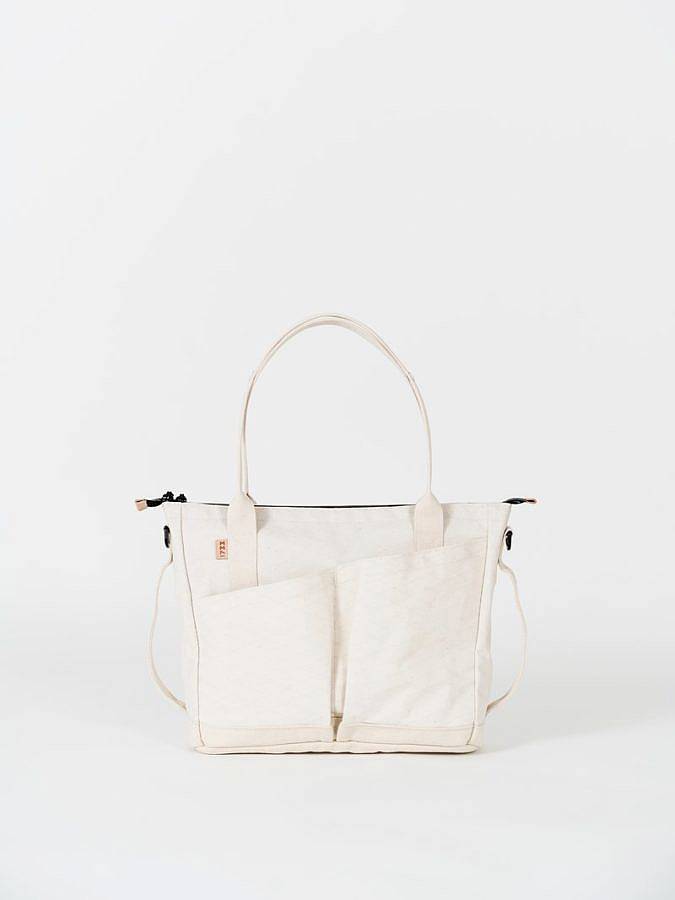 Who would be your dream collaborator?
I've recently been following the work of LA-based artist Melissa "Misa" Chhan with great admiration. She is a master of dyeing textiles with natural dyes, which is something I've been doing, but very much as an amateur, since I started 1733 five years ago. To learn techniques from her and use the amazing fabrics she has dyed on bags would be a wonderful experience, I think.
What's it like living and working in Chicago?
I really enjoy having 1733 based in Chicago. The community of artists and designers that I have met and befriended here has been a huge source of camaraderie and inspiration. The history of manufacturing in the city also provides a lot of valuable resources. I've been able to find some good suppliers for materials and recently started working to produce some bags with a factory that has been in Logan Square for a hundred years. Also the affordability of my studio space is very critical for the business to grow.
Who are some of your favorite artists or designers?
I studied engineering in college and was and remain very inspired by the work of Buckminster Fuller. His ability totally reconceptualize a wide variety of products from cars to houses and maps showcased the type of thinking I'd like to be able to do. I am also a huge fan of Keita Ikeuchi and Mihoko Mori, the designers of Japanese clothing brand And Wander, which uses outdoor materials in beautiful and forward-looking clothing and accessories. Finally, my friend Ben Marcus, makes incredible paintings, sculptures, and comics here in Chicago; his imagination in those mediums always makes me think about how I can tap into other parts of my mind to keep making new and interesting products.
What's your current studio or workspace like?
I have two studios in a subdivided warehouse building on the southern edge of Humboldt Park. One is a 400 square-foot room with my six sewing machines in it. Each machine is for different operations or weights of materials that are required to assemble bags. This room also includes a large cutting table and fabric storage. The other space is a 200 square-foot room with a table for packing and photography as well as inventory storage.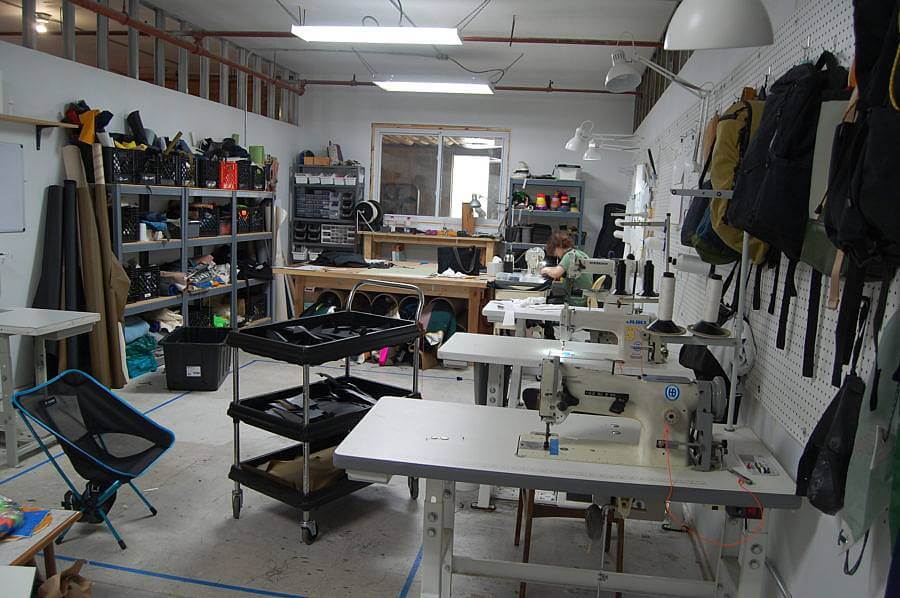 Have you seen any recent collections or shows that stood out to you?
In a Cloud, In a Wall, In a Chair: Six Modernists in Mexico at Midcentury currently on display at the Art Institute was a lovely show. The colors and textures of the works, especially the textiles, were beautiful and inspiring.