Steven Riddle is an artist living and working in Baltimore, Maryland.  He is currently a graduate student at Towson University and is in the process of opening a contemporary art space called sophiajacob.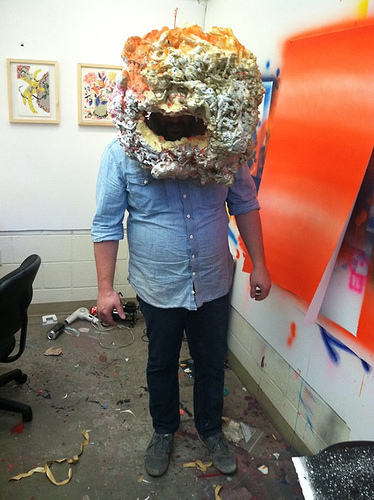 How did your interest in art begin?  As a child, I lived across the street from my grandparents' house and watched my grandfather, who was very crafty, making objects…such as pop bottle wind spinners and paintings of epic hunting scenes…imagine a polar bear attacking a trapper in the arctic. His son, my father is an excellent carpenter…he can build anything….custom-made fishing poles and decorative muzzle loading rifles. So, growing up watching them and honing my own skills as a child in school who'd rather create my own reality then focus on academics.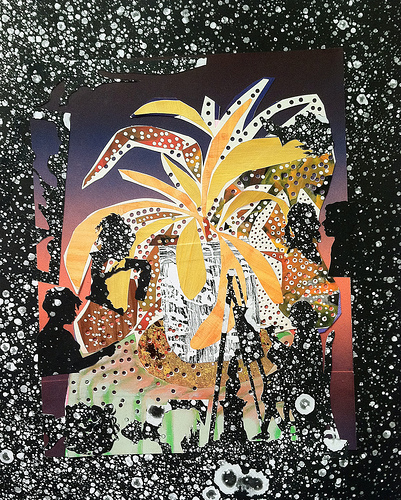 What kinds of things are influencing your work right now?  Teaching myself watercolor, 90s baseball, Netflix instant view and provisional painting.
What materials do you use and what is your process like?  I make collages created from handmade materials, such as screen prints, monotypes, markers, acrylics, airbrush, and bleach. Through the actions of cutting and pasting paper, I activate a dialogue that speaks to material, process and performance. In my studio I have plastic bins filled with scraps and failed pieces from the past years. Each new piece is made using a number of failed work that I made over the years. This makes each new composition a living document of my own studio history.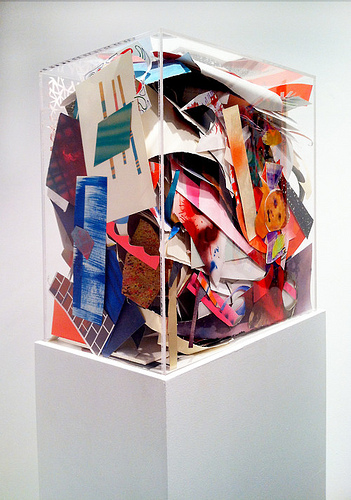 What artists are you interested in right now?  Benjamin Edmiston, Jockum Nordström, Michael Swaney, Alex Ebstein, Trenton Doyle Hancock, Devon Troy Strother, Gina Beavers, David Armacost, John Mcallister, Ariel Dill, Ted Gahl.
How long have you lived in Baltimore and what brought you there?  I have lived in Baltimore for the past twelve years. I moved here initially to attend Maryland Institute College of Art.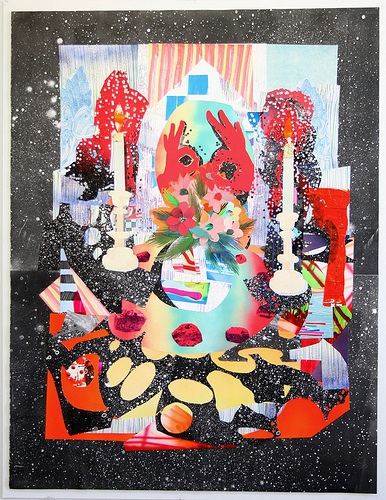 What is your favorite thing about Baltimore?  I've been in Baltimore a long time, so the majority of my friends are other artists living here as well. The arts community in the city itself is relatively small than other cities on the east coast.
What was the last exhibition that you saw that stuck to you?  Nicholas Gottlund at Open Space. I really enjoyed the exhibition, partly because it was about rural Pennsylvania…which is where I am from.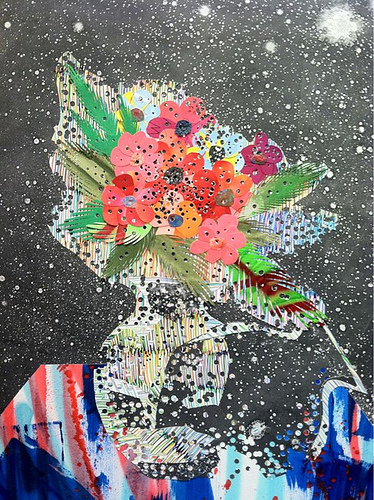 If you had one wish, what would it be?  To not have a day job and devote all my time to creating new bodies of work in my own studio on a yacht that sails around the world. Wouldn't that be a wonderful dream?
What do you do when you're not working on art?  I am an adjunct professor and co-director of sophiajacob. At my leisure I enjoy watching movies.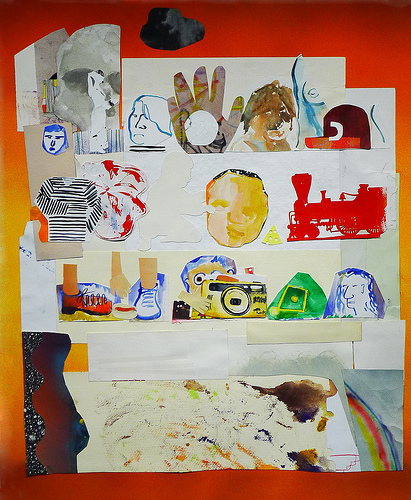 If you weren't an artist what would you be doing?  Truthfully, I've always wanted to be an artist.
What were you like in high school?  Well, I was really into the local hardcore music scene, which sadly doesn't exist anymore, and my senior year I was voted most artistic and MVP of my track and field team.