Mandy Lyn Ford is a Los Angeles artist, a New Jersey native, and a New Mexico transplant. Her work draws aesthetic influence from all three. She moved to New Mexico as a teenager to later attend New Mexico State University and the University of New Mexico, and in Los Angeles she studies at UCLA. Her studio is currently in the heart of LA in MidCity. Mandy's work deals with binaries and is often reminiscent of electronics, punk and ska posters, stain glass windows, and church architecture. These visual influences are evidence of her childhood: growing up in a home that was heavily immersed in computers and gadgets, and in a congregation that met in the architecture of a historic landmark church. Her work is a constant evolution of itself; each painting includes themes and techniques from the previous while adding new bits to the conversation. Mandy's work, on hand built wood panels, piled with canvas and paint, straddles the line between painting and sculpting. Mandy has exhibited her work in Los Angeles, Dallas, Vancouver, and NYC, and is represented by Lane Meyer Projects in Denver and Life on Mars Gallery in Brooklyn.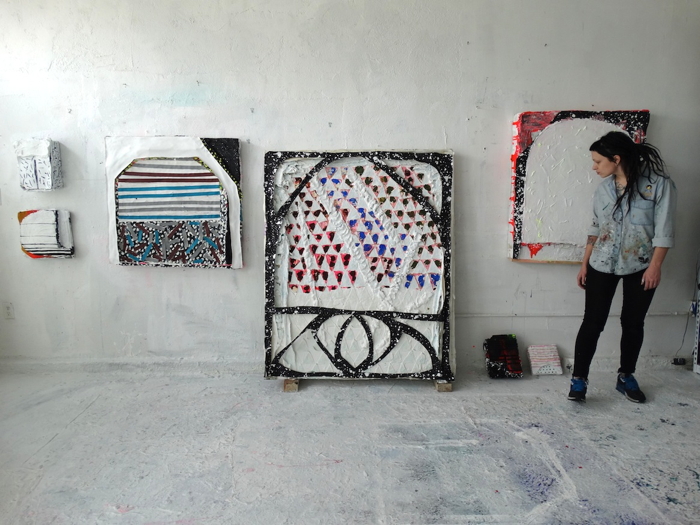 What are some recent, upcoming or current projects you are working on? I'm not really heading any big projects right now. I'm mostly kept busy by just the shows I've been curated into. I've currently got some work up in Vancouver at Robert Lynds Gallery. Starting August 1, I will be hanging in a group show in downtown LA at Durden & Ray. I will be in a two person show at Life on Mars gallery in Brookly on September 11, and I will have a solo show at that gallery in the spring of next year. Also I will be in the inaugural show for Lane Meyer Projects in Denver on Sept 4. I've got a small curatorial project going on right now; I created an instagram where I post all the art I love: @snacks___  and I will start doing, and posting more studio visits in photo form on it.
What is one of the bigger challenges you and/or other artists are struggling with these days and how do you see it developing? Well, I feel like the challenges are just climbing the ladder, getting into 'blue chip' galleries. It seems like the whole thing is just a steady climb as long as I can keep fresh, relevant, and producing.
How did your interest in art begin? I have always liked making things and sketching, but I started taking art seriously when I was a junior in high school. I had an art teacher who introduced me to the idea of art colleges, composition, color theory, and overall ideas of production. I went to my local state college after that and was doused in figure drawing and painting, and when I moved to the bigger state college in New Mexico I got large doses of theory and history. I think that's when I truly began to understand what I was going for.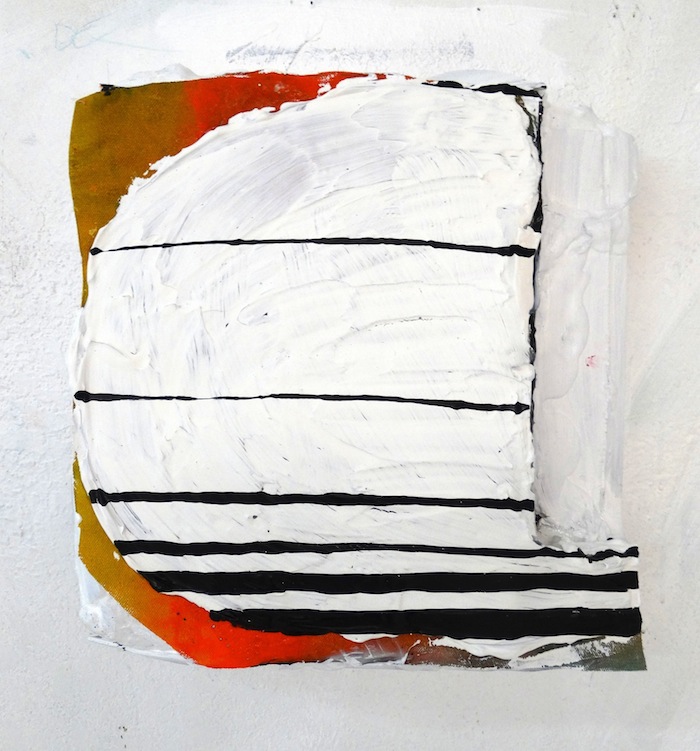 If you had to explain your work to a stranger, what would you say? I make sculptural paintings. I'm working on making a body of work that looks like a distinct visual signature that can be manipulated and tweaked in evolving directions while still remaining recognizable. The paintings end up looking edible and cake-like, while balancing gnarly and sexy at the same time.
One invention you wish existed? I'm excited for driverless cars: a streamlined system where no one needs to own their own pod, they just filter through the city and pick up and drop off people with the tap of a button.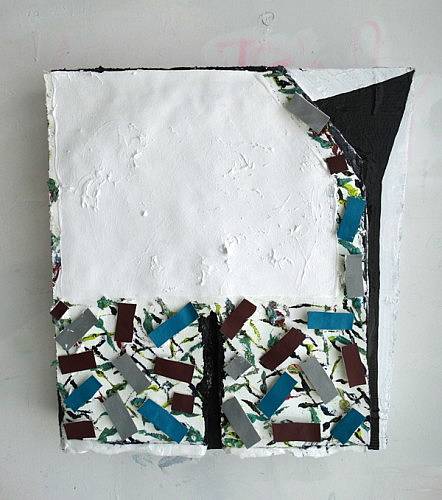 Favorite place to shop? I don't shop a lot, mostly just for food, clothes, and art supplies. I hate buying things really.
What artists are you interested in right now? Lately I've been looking at Andrew Dadson, Allison Schulnik, Caroline Larsen, Todd Bienvenu, Matt Kleberg, and Bret Slater.
What do you collect? I'm sort of anti-collecting. I like to feel like I could easily pack all of my belongings neatly into a few bags and suitcases, put the furniture and bikes in the back of our pickup truck, and go. I don't like feeling like I am bogged down by a lot of -things-, which is funny, because I make things. But now that they are leaving my possession and and starting to circulate and live elsewhere it feels right.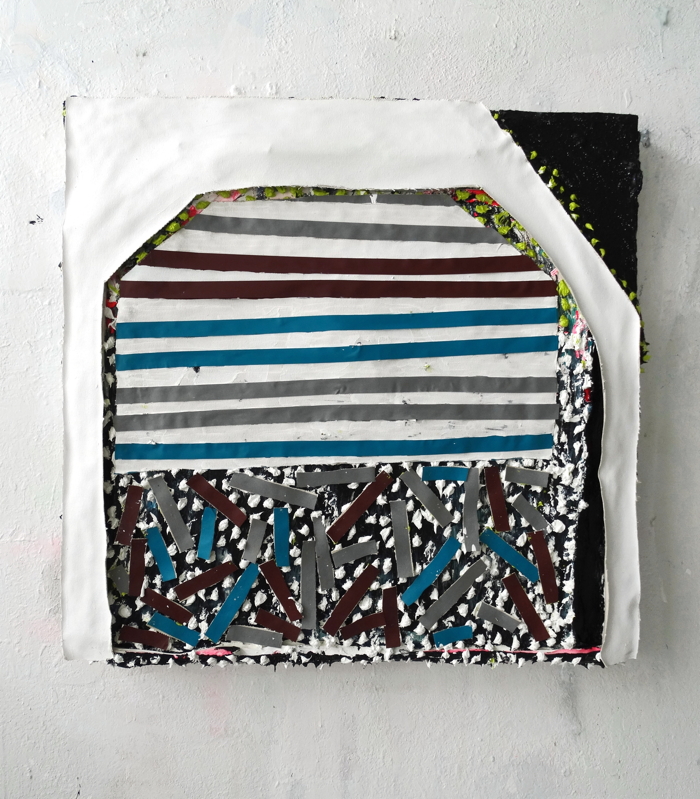 What's your favorite thing about your city? My favorite thing about LA is the bustle. It feels like a wave that can be caught. You can definitely get dragged into the undertow, but with diligence and practice there are some massive waves to be caught. You can feel it in this city, that big things are happening and it's there to grab.
What is your beverage of choice when working in your studio? Definitely coffee. If I have a full studio day, which is waking up around 8 and stopping work around 7, I can easily drink about 5 cups.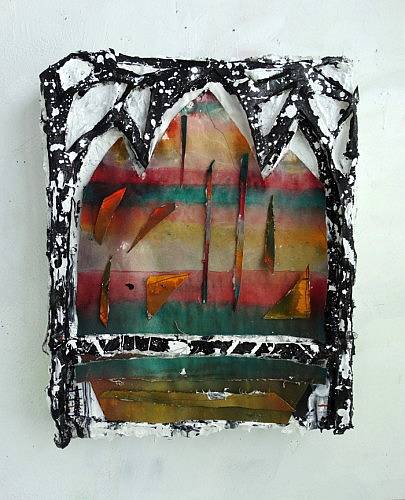 What do you do when you're not working on art? When I'm not actually painting I'm usually photographing the paintings, or updating mine and my husband's websites, or going to friends' openings. But when I'm not working I like to relax by going to the beach. I'm looking for a bar right now that I like chillin in. I also really like longboarding but I haven't found a really ideal spot here in LA. When I lived in New Mexico in Las Cruces, the university was a huge hill with no driving traffic. It was amazing to bomb, and in Albuquerque we would bomb the parking garage at the university at night. It was about 9 stories and empty of traffic at night.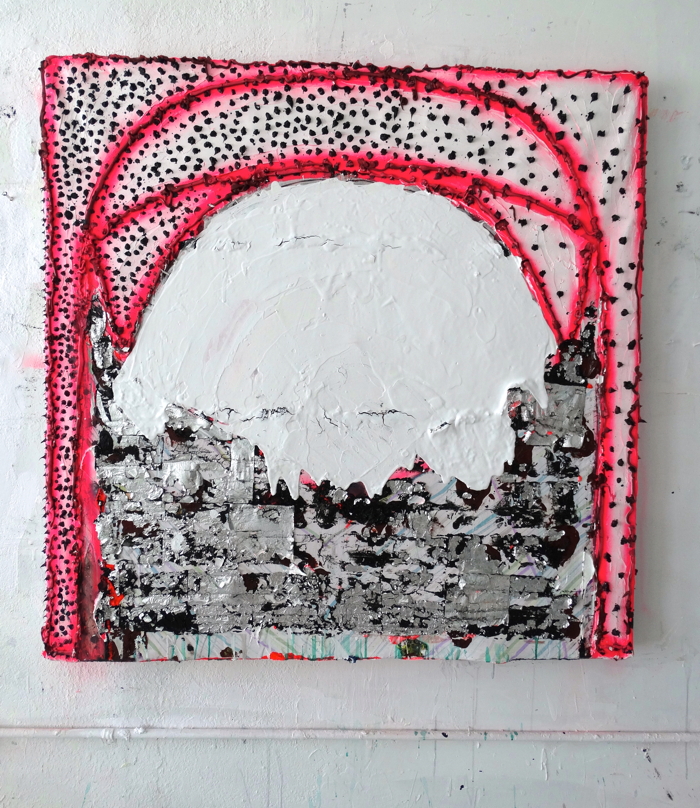 Can you share one of the best or worst reactions you have gotten as a result of your work? The best reaction I got was just last year. I brought two paintings to an advanced theory/crit class with Mary Kelly, and the class was about digging into the work and trying to discover the artist's intentions. It became clear by examining my paintings that they are about process, and Mary Kelly teared up when she realized the delicacy and intricacy that goes into creating the layers on my paintings. It was amazing.