Camila Oliveira Fairclough was born in Rio de Janeiro, Brazil in 1979. She currently lives and work in Paris, France. Camila is represented by Emmnauel Hervé gallery.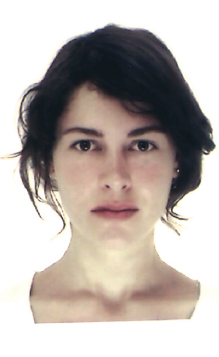 Tell us a little bit about yourself and what you do. I was born in Rio de Janeiro, then I lived in South Africa for six years close to Johannesburg, since 1999. I'm based in Paris. I started my practice in Rio at the Escola de Artes Visuais do Parque Lage with Nelson Leirner and Luiz Ernesto Moraes and then I moved to Paris, and I obtained my diploma at the Ecole des Beaux arts de Paris with Jean-Marc Bustamante and P2F (Bernard Piffaretti Sylvie Fanchon and Dominique Figarella). My work is a traditional work of painting in a classical sense: I use canvas, brushes, paint (I show it). The fabric often left aside is visible as is sometimes the stretcher by transparency, I leave brush marks, pencil drawing. I use different sources in order to discuss issues of painting. Looking for a simple relationship with the painting and I love working with little means. I usually find the reasons I paint by chance in everyday life, without seeking or a logical system. I am interested in all sorts of topics: packaging, posters, songs, a tablesaw in a museum or in a book, everything that can stop my eyes or my ear around me at any given time. I am also interested in how we can remake/translate what we have seen, rewrite what we have read and or heard. This is the work of painting, I meet these things and they become subjects of painting (as in a diary).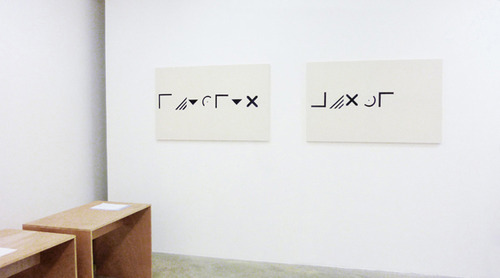 What are some recent, upcoming or current projects you are working on?
Upcoming- 2014 Culture Hors Sol (4th edition), Théâtre de Poche de Hédé – Rennes / Invited by Damien Krempf and Vincent Collet / France.
Upcoming- 2014 Galerie Emmanuel Hervé solo show and Arco Art Fair
Upcoming- Dust, The plates of the present – photogram project, Organized by Jo-ey Tang and Thomas Fougeirol? 2013
Current- "o desejo se torna visível pelo destinatário" Lisboa, Portugual invited by Corentin Canesson, 2013
Current- MSUM, Ljubljana Museum of Contemporary Art Metelkova in collaboration with Maska, curated by Zdenka Badovinac, Invited by Charlie Jeffery / Slovenia
Current- January 2013 ArtRio, Galeria Emmanuel Hervé / Rio de Janeiro, Brazil
What is one of the bigger challenges you and/or other artists are struggling with these days and how do you see it developing? Time! I try to spend time doing something and try not to see time pass.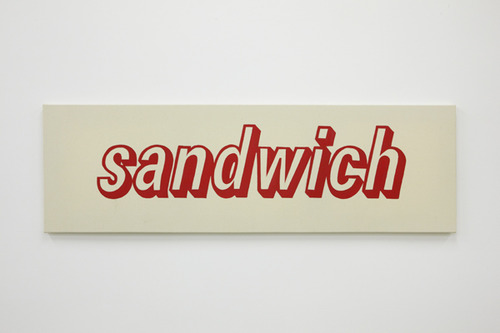 How did your interest in art begin? It was more like a need, a way of seeing, I was quite young.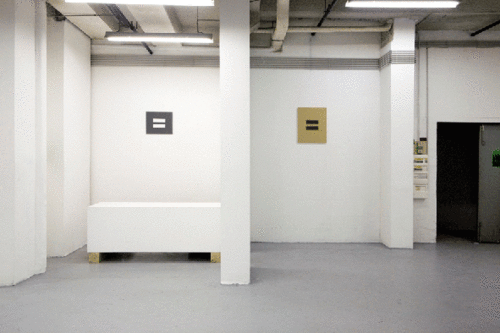 How has living in Paris affected your art practice? I like to live in the city where I live; it's a shame the lack of interest in painting.
If you had to explain your work to a stranger, what would you say? It is difficult to talk about painting, is always better to see. I think that a painting isn't really only an object. It's something else at the same time.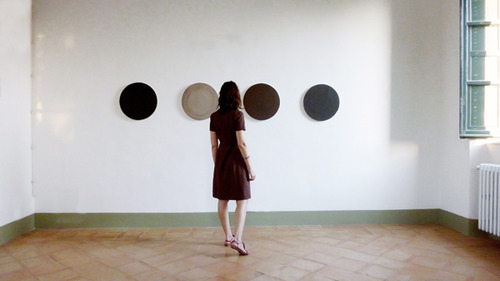 Tell us a joke. "A joke!" I don't know jokes. I know a funny little pictorial history. I painted a table to file papers during a presentation at the school, the table was not dry in time, I set the table in a corner and began the presentation, then I realized my three teachers were sitting on it.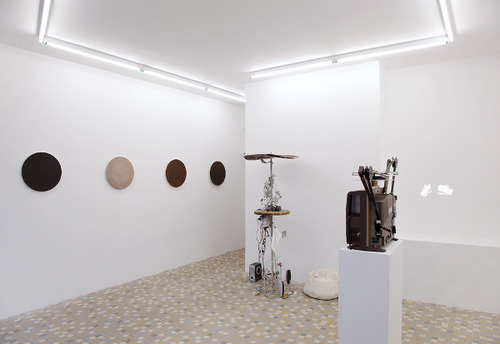 What artists are you interested in right now? I'm always interested in Thea Djordjadze, Hermine Bourgadier, Virginie Yassef, Ulla von Brandenburg, Frenanda Gomes, Raffaella della Olga, Emmanuel Van der Meulen, Madeleine Aktypi, Warhol, Duchamp, Rene Daniëls, Walter Swennen, Ed Ruscha, Martina Klein, Claude Closky, Joe Bradley, Bernard Piffaretti, Karina Bisch, Nicolas Chardon, Alexandre Desirée, Stephanie Kiwitt, Robert Breer, Helio Oiticica, Lygia Clark, Guy de Cointet, Josh Smith, Beatriz Milhazes, John Aarmleder, Olivier Mosset…
What do you do when you're not working on art? I go to the gym, I drive, I spend time on the internet, I talk to my therapist, and I try to sleep.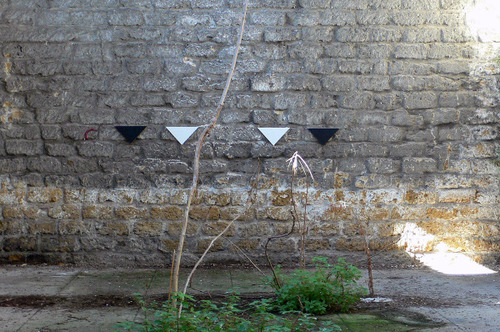 If you hadn't become an artist what do you think you'd be doing? When I was young I always said that I was torn between hairdresser, ophthalmologist, or archaeologist.
Can you share one of the best or worst reactions you have gotten as a result of your work? The best and the worst was a spit.
Image Captions
1) Marlett, 2012, Acrylic on canvas, 130 x 81cm, Galerie Daviet-Thery, Paris, France 2013
2) View of 'Compsite Visions', CAN – Neuchatel, Swissland, 2010
3) View of Boosaards, Moinsun – Curated by Thierry Leviez, Paris, France2011
4) Coffee Paintings, Expresso, Cappuccino, Macchiato, Americano, Acrylic on canvas, 4 x d = 45 cm, Atelier San Vittorio, Villa Medici, Roma, Italie, 2012
5) View of  "Vous vous foutez de nous? Nous ne vous foutez pas longtemps!" Shanaynay, Paris, France 2012
6) View of  "Buongiorno Blinky", curated by Emmanuel Van der Meulen, Cantieri Culturali Zisa / Institut Français, Palermo, Italy, 2013