How did you get started making music, and what has this journey been like for you?
I started making music when I was 14. Honestly I was bored and just wanted a new hobby. I did art prior to that.  My preferred medium was oil pastels actually! I just fell out of love with doing art and figured I should try something new. I was always big on creating stuff. I was also already playing cello so I wanted to explore music a bit more. I ended up stealing my dad's broken gaming headset and used that for my first ever mic for the stuff I made as a kid. I think this whole journey has been crazy. It was still a hobby for me when I dropped Dial Tone cause I was literally working at some shitty mall and modeling on the side but people took it seriously when I put that out so I started to take it seriously. I still record at home on my laptop but my set up has definitely upgraded a lot since then. I feel like I'm learning things literally every day. That's the real story. If anyone else asks, New Boyz flew me out to LA record Dial Tone or that I was on Pearl Future's street team.
Walk us through a typical day in your life, being America's favorite twink.
A typical day for me when I'm not working on music is usually very chill. I'm pretty much either hanging out with my boyfriend, going clubbing with my friends (our gc is called Stupid Sluts R Us!), getting my nails done, or mobbing around with my best friend Asia. I definitely am one of those people who gets pretty caught up in their relationship so a lot of my time is spent with my boyfriend but I try to make sure I hang out with others and have my priorities in check.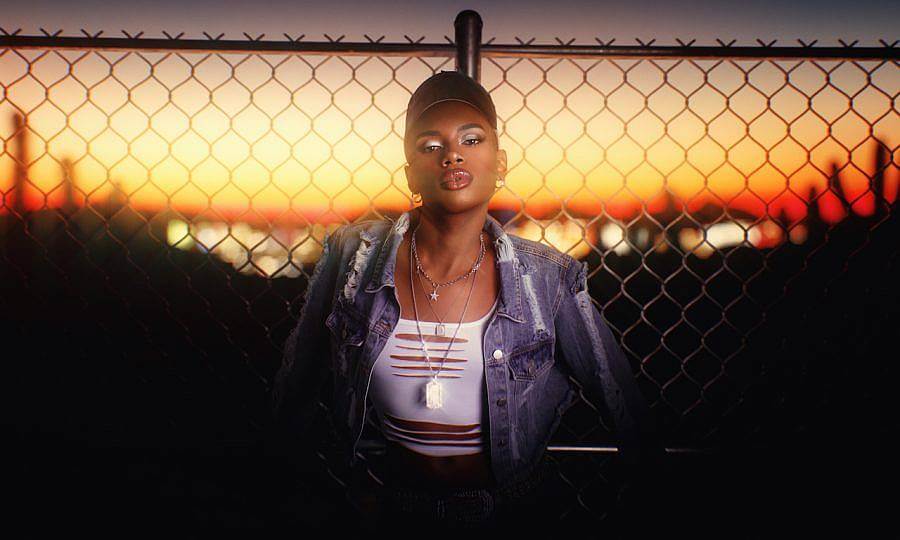 What has been your favorite track to create?
My favorite song to create was probably Heaven! I started a rough demo in L.A with this producer Wyatt Bernard who also produced two songs on my project Comedown. I love Wyatt's energy. It's also really special to me because it features Girl Roommate. She's one of my best friends, we've been friends online since we were like 14. We finally met in person last year for the first time at my New York headlining show. She's the one who taught me how to actually write songs with a structure. I owe her a lot. She's going to walk me down the aisle whenever I get married!

There is such a strong visual element to your music through your visualizers and covers. Where do you draw your visual inspiration from, and how do you find artists to work with?
When it comes to cover art I just like things to feel cohesive for an era. I naturally gravitate towards heavily retouched, glossy, and almost sort of uncanny elaborate artwork for my mixtape cover arts. I also make a lot of mood boards. Even with singles I like them to feel like one cohesive realm. I met one of my frequent visual collaborators, Glitchmood in a Charli XCX fan group chat back in 2018. It was actually the same group chat that I met Himera, Slayyyter, and Graveyard Guy in! I'm trying my best to up my video content though! I just don't really enjoy being on camera but I will do a new music video this year!
You have your first headlining show in LA coming up in June; what has it been like translating your music to live shows, and what is your favorite part about performing live?
I'm really excited for my headlining show in L.A! I already did my first headlining show in New York so it's definitely time for L.A to get the full That Kid experience. I feel like my music usually goes over really well live. I'm not like an amazing vocalist or anything but I'm bossy on stage and will make sure it feels almost like a rave every time. Aside from meeting fans, my favorite part is definitely wearing cute stage outfits. I feel like once I have a cute outfit I can really get in the That Kid headspace.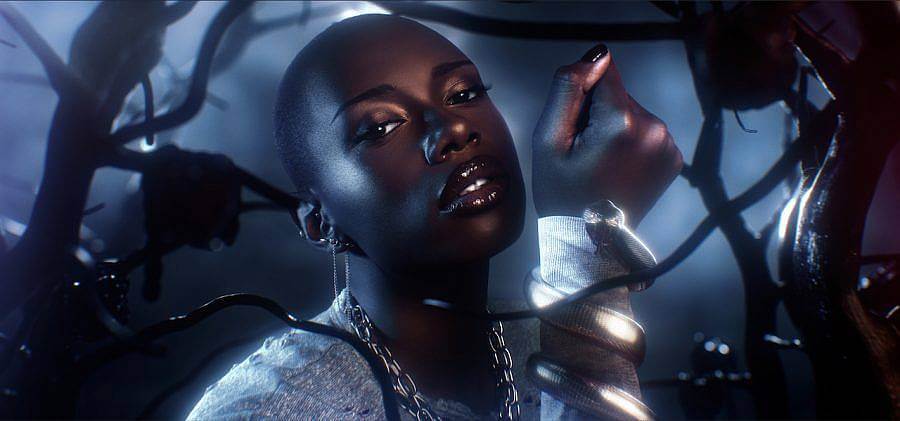 What is the songwriting process like for you? What inspires your lyrics?
My songwriting process really varies depending on who I'm working with. I usually write alone or I do cowrites with Girl Roommate, Guard, or Myylo. I don't really like branching out much when it comes to songwriting. When it comes to production I love finding cool people through SoundCloud or Twitter! I find a lot of amazing people just from being extremely online. I will say though,  I have this weird fear of doing like 500 sessions with people I don't know or have any interest in when I travel to L.A or on Zoom or anything but I see it as a necessary evil and so far there's only been one shitty session. Most of the time I come away with something I like! I hate recording anywhere but my bedroom though. I need that privacy to really let loose. Inspo wise lyrically, a lot of the time I like to just write about boys or something that will make me laugh! I don't care to get too deep and metaphorical on a song.
What would be your dream collab, alive or dead?
My dream collab has to be Ice Spice. I think she's the future of music honestly! I actually had listened to her before Munch blew up but completely forgot about her until that song blew up. I genuinely would sell my left kidney to collaborate on a track with. She's also just so cute! I love baddie music because obviously I'm a baddie.
Any upcoming projects you are excited about?
I'm really excited for a lot of the singles I'm working on right now. I'm kind of straying away from hyperpop and moving into a more nostalgic direction which was always the goal! My music was originally referencing MySpace music and general Y2K vibes but most people hear autotune and a synth line and call it hyperpop. I think I'll do one more song in that realm though. The new direction is a vibe though! Very inspired by Janet Jackson, Spice Girls, Mya, Mariah Carey, Ice Spice, PinkPantheress, Craig David, and random funk songs. I promise they will be worth the wait!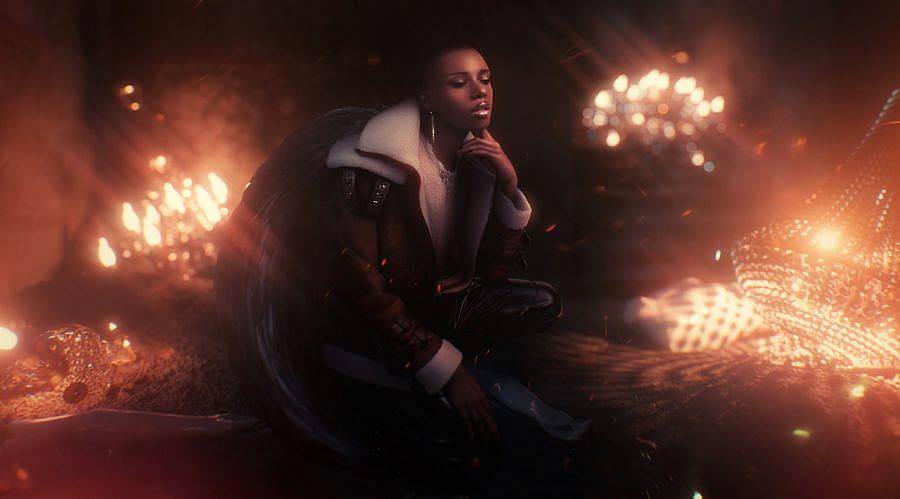 Interview conducted by Ben Herbert.