Tanner Bowman received his Bachelor of Fine Arts from The School of the Art Institute of Chicago in 2015 and currently runs a product design studio based in Chicago, IL, where he focuses on making handcrafted goods that ride the line between art and design.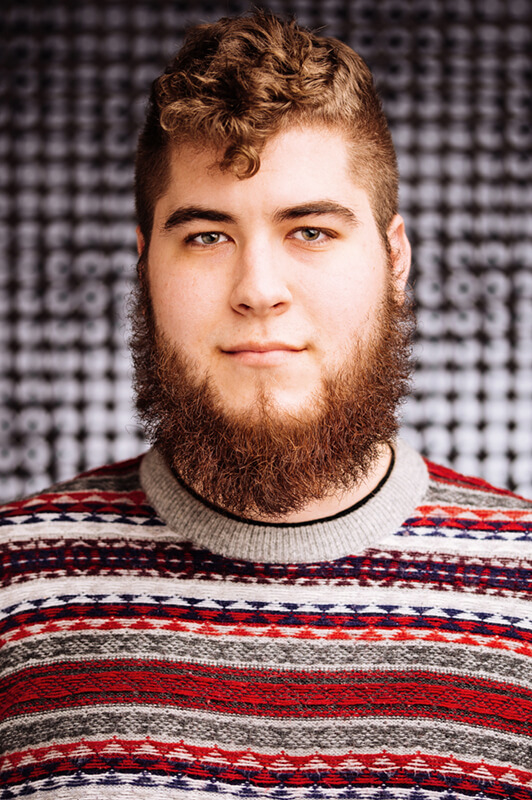 Tell us a little bit about yourself and what you do. I am Tanner Bowman and I create homemade functional art objects out of my apartment/studio in Chicago, IL. All of my products start as objects that I would like to have in my home and generally utilize crafting processes which allow the user to physically see the labor that has been put into its creation. I put a tedious amount of time and energy into my objects as a meditative practice that gives them value that a machine made product will never have. I try to make little distinction between art, design, craft, and life… It's way more fun that way.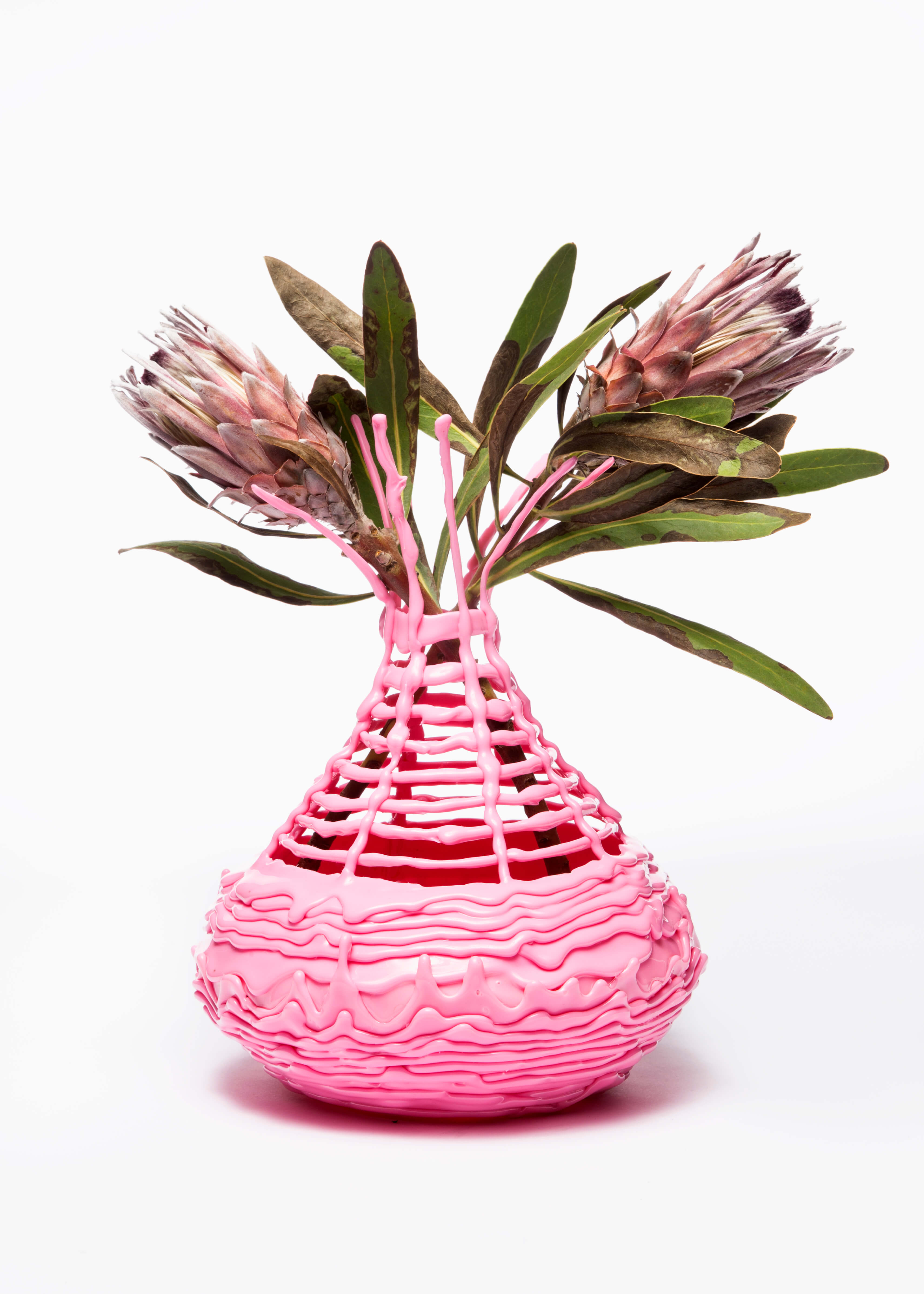 What are some recent, upcoming or current projects you are working on? For the past year I have been working with a technique I have developed for layering and forming pigmented hot glue called "Hot Mess". I started out making vessels using the technique and have recently been trying broaden its application to furniture, lamps, pipes, graphic design, and fashion. I am currently doing research on textile and tapestry making and am excited to begin prototyping a few new products. My next exhibition is Typeforce 7, in which I will be showing an interactive designed event piece that I have been working on in collaboration with Rick Valicenti.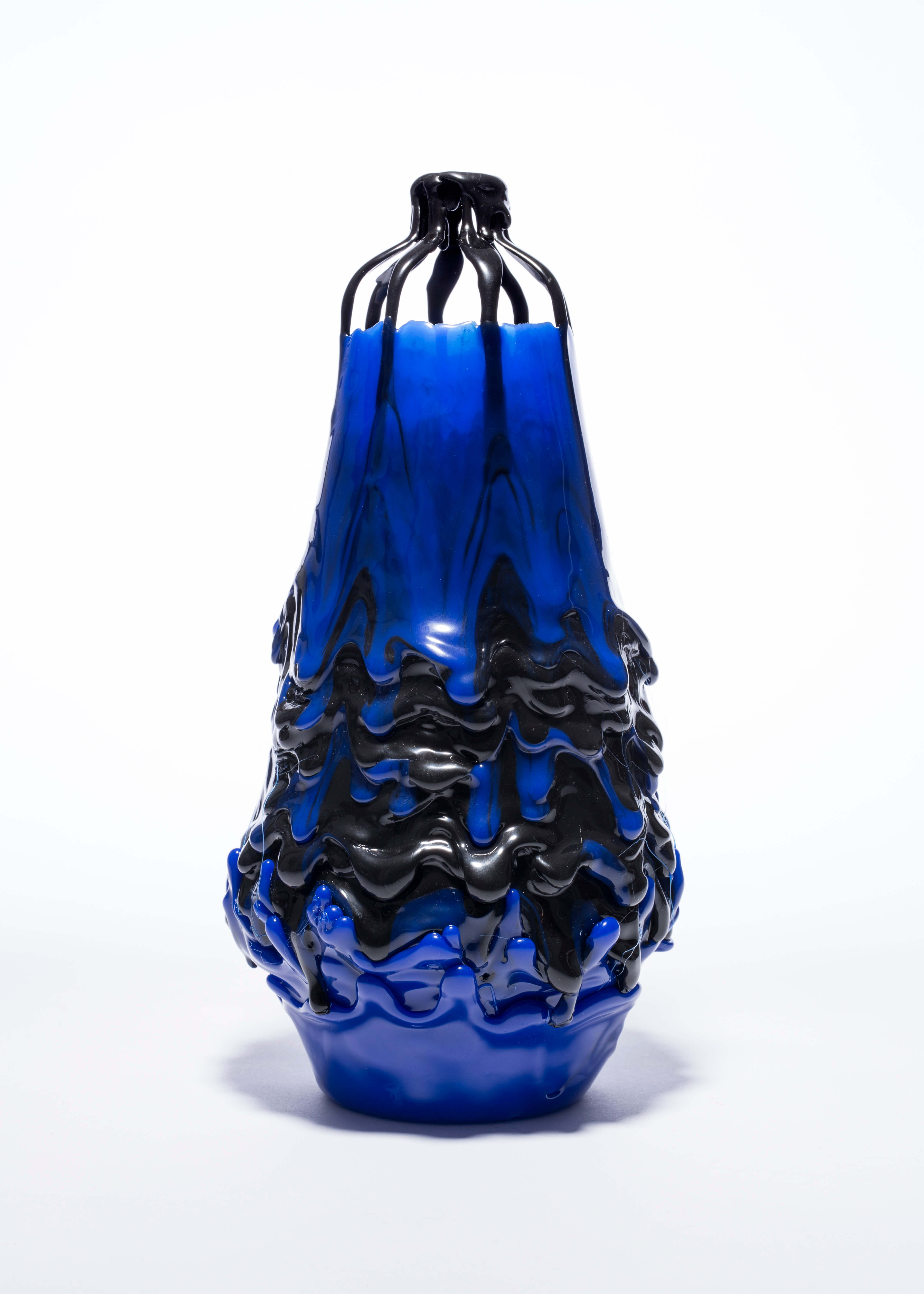 What is one of the bigger challenges you and/or other designers are struggling with these days and how do you see it developing? One of the hardest challenges I have been facing is running my business on my own. I am constantly learning how to walk the line between entrepreneurship and artistry. It is a ton of work being a designer, manufacturer, product photographer, social media manager, accountant, customer service representative… basically every position a business needs in order to succeed, all at the same time. I love being my own boss and am so fortunate that my art is my life right now, but it can be very challenging. Placing the pressure of making money on creativity can be rough, so I am strategizing methods that allow me to continue making from my heart while also considering practical avenues for sustaining my life.
How did your interest in art or design begin? According to my mom, when I was a child, she would ask me if I wanted to be an artist when I grew up. I would roll my flamboyant toddler eyes and respond, "I already am an artist…" Honestly, I always remember being completely fascinated by art, design, and the material nature of the world we live in. I am constantly curious about how everything fits together and works physically, scientifically, emotionally, and historically. I have always been a bit of an optimist, trying to find the best qualities in everything. My mind runs at a million miles per hour so I am rarely ever bored. There is so much to be inspired by, all around us, at all times.
What materials do you use in your work and what is your process like? I am constantly writing and sketching lists of ideas, inspirations, musings, so that I can keep track of the things I am interested in. I consider my daily life, the clothes I wear, the music I listen to, and the experiences I place myself in as creative decisions that effect my body and artistic perspective. While making I try to approach materials with a childlike sense of curiosity and playfulness, so I have literally been returning to crafting techniques I learned as a kid. Ever since I was a child, I have been making my work in the domestic spaces I inhabit, so processes and materials that are practical for being homemade are familiar to me. I like thinking about how to refine the DIY aesthetic of subjects like knitting, hot glue, rug weaving, pipe cleaners, and face painting by using them in unfamiliar ways. I see making as an integral part of my life, so having a home studio allows my work and leisure to easily blur into each other. I generally prototype by living with my objects and testing their function until they are ready to be produced for my web shop. I aim to create beautifully crafty objects from a critical perspective, but still maintain the childish joy of making that drew me to design and art in the first place.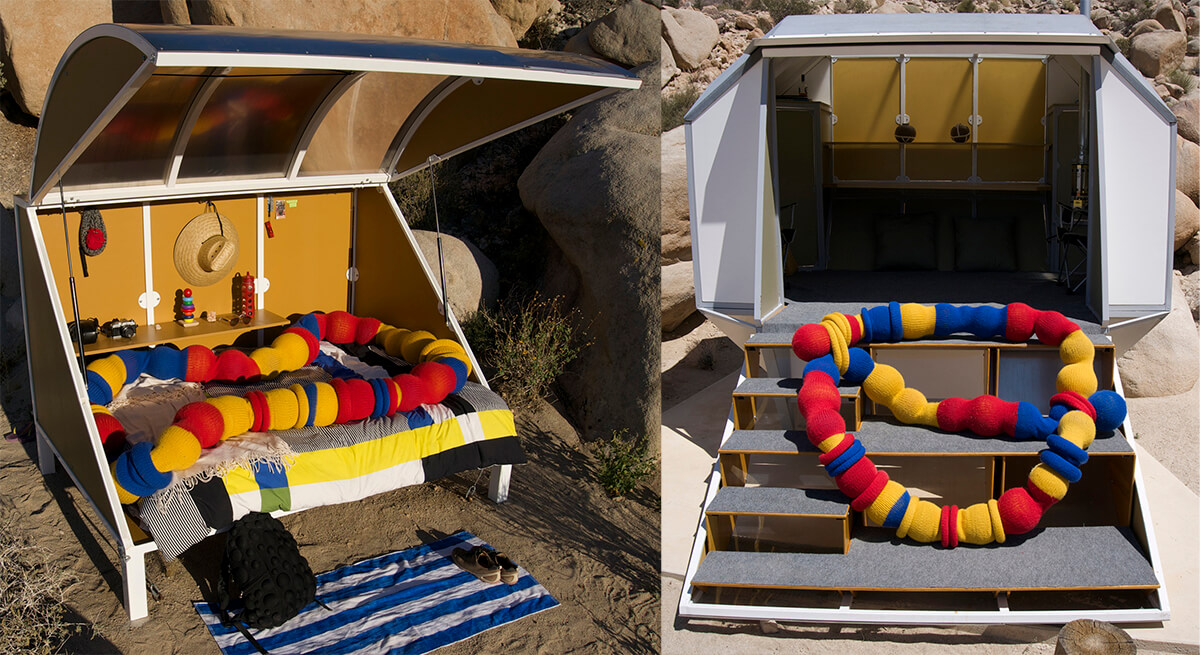 What artists or designers are you interested in right now? Any creatives that work within nexus of art, design, and craft and express themselves genuinely get my attention. Matteo Cibic is doing a year long project called Vasonaso that I am really enjoying following. I love this tumblr blog by Dina Kelberman. I am always interested in seeing what Andrea Zittel is up to on her instagram — she is definitely a huge inspiration of mine. Andrea introduced me to Shari Elf, whose work, newsletters, and attitude give me life. I am very inspired by Chicago makers like Leah Ball, Gnat Brilmyer, Tewosret Vaughn, Reilly Drew, Connor Weitz, Zach Sayers, Katie Chung, and Brad Rohloff… just to name a few. If you haven't seen Showry yet on Facebook, I encourage you to watch her hilarious videos. I like eating food at any of the Land and Sea Dept. restaurants. Looking forward to March 7th when I will be seeing the Joep van Lieshout lecture at SAIC and Ru Paul's Drag Race Season 8 premier on the same night. Big companies like Tesla/SpaceX, Google, and Apple also get my respect. They use the efforts and expertise of thousands of brilliant employees to ask impressively daunting questions that attempt to push humanity into unknown territories and technologies. I find the effects of their products and achievements fascinating to study and ethically question.
I could go on and on and on about the people that inspire me… You can find a bigger list here if you would like.
Favorite place to shop? I love a good yard/estate sale, thrift shop, and browsing craigslist. I enjoy snooping through the the abandoned objects that no one wants anymore and pondering their history. Gotta love any good art supply or home improvement store. I love getting into the deep web of e-commerce and trying to find the most insane products I possibly can. I collect ultra conservative (and ultra liberal) memorabilia, so I recently I bought this horrifying Sarah Palin Rogue Knife as a Christmas gift for myself. I've been inspired by Kidrobot, Rotofugi, and Poketo for a very long time. Love me some Colette, Barneys New York, and Pamono when I am feeling like a diva.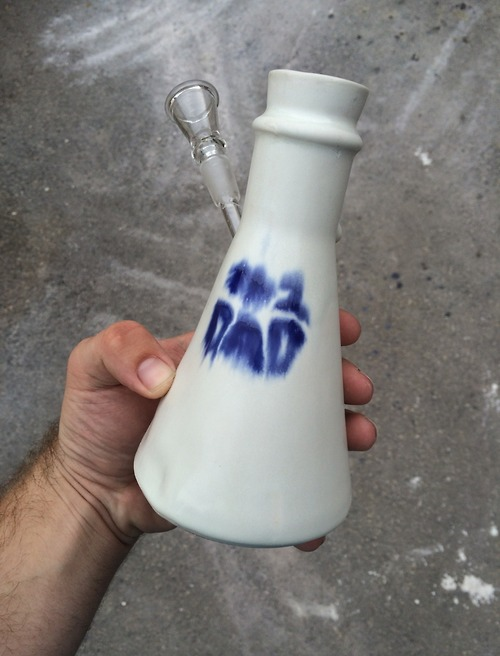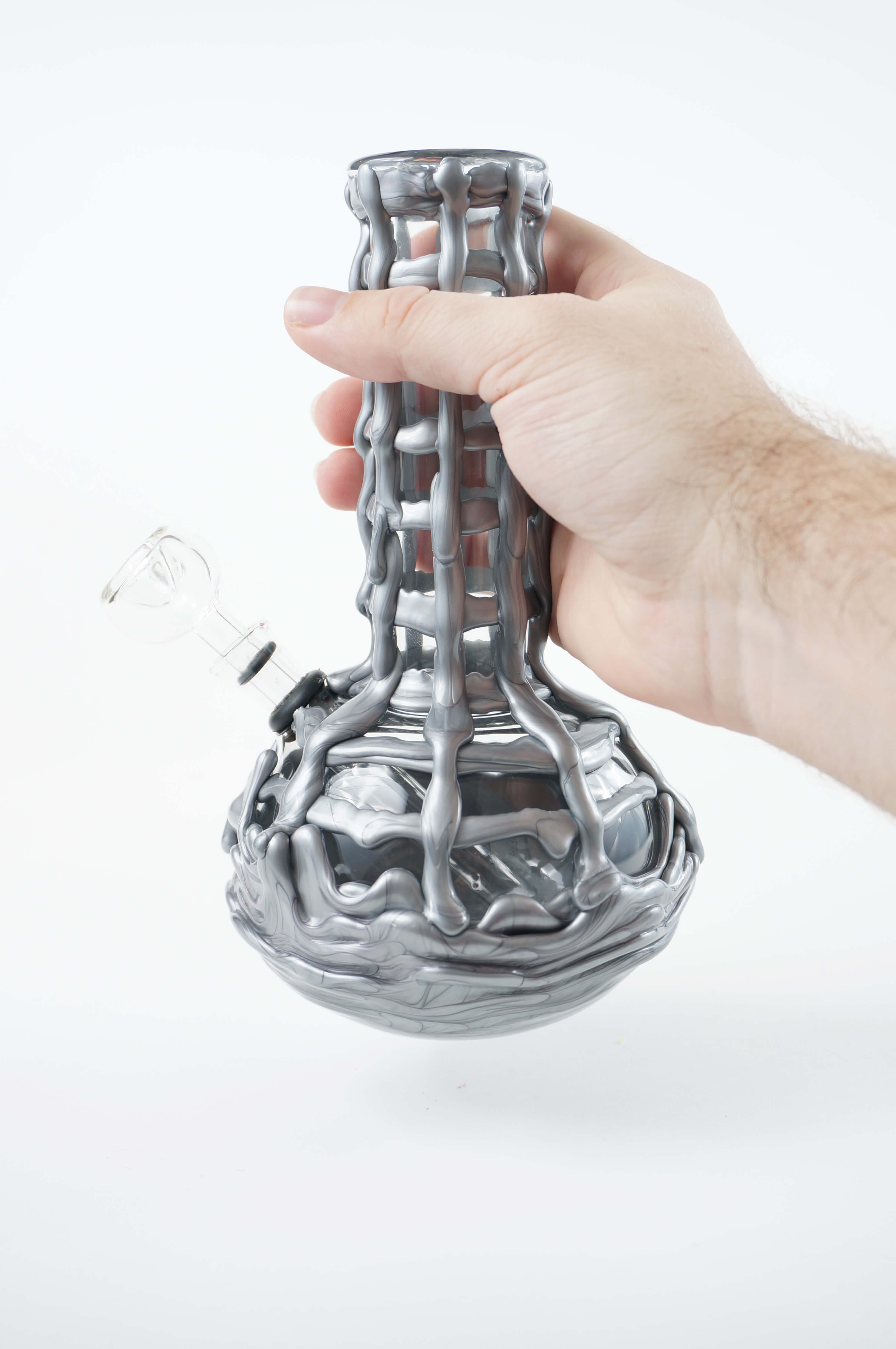 What was the last show you saw that stuck out to you? The Charles Ray: Sculpture, 1997-2014  at the Art Institute of Chicago completely blew me away. I visited it four times and thoroughly enjoyed each visit. The way they opened up the modern wing galleries, the lack of barriers between the audience and the work, and the way people were reacting to each piece so openly was an incredibly refreshing experience. Mona Hatoum at Centre Pompidou in Paris was a pretty damn powerful show. I also really enjoyed Matt Siber's "Idol Structures" at the DePaul Art Museum.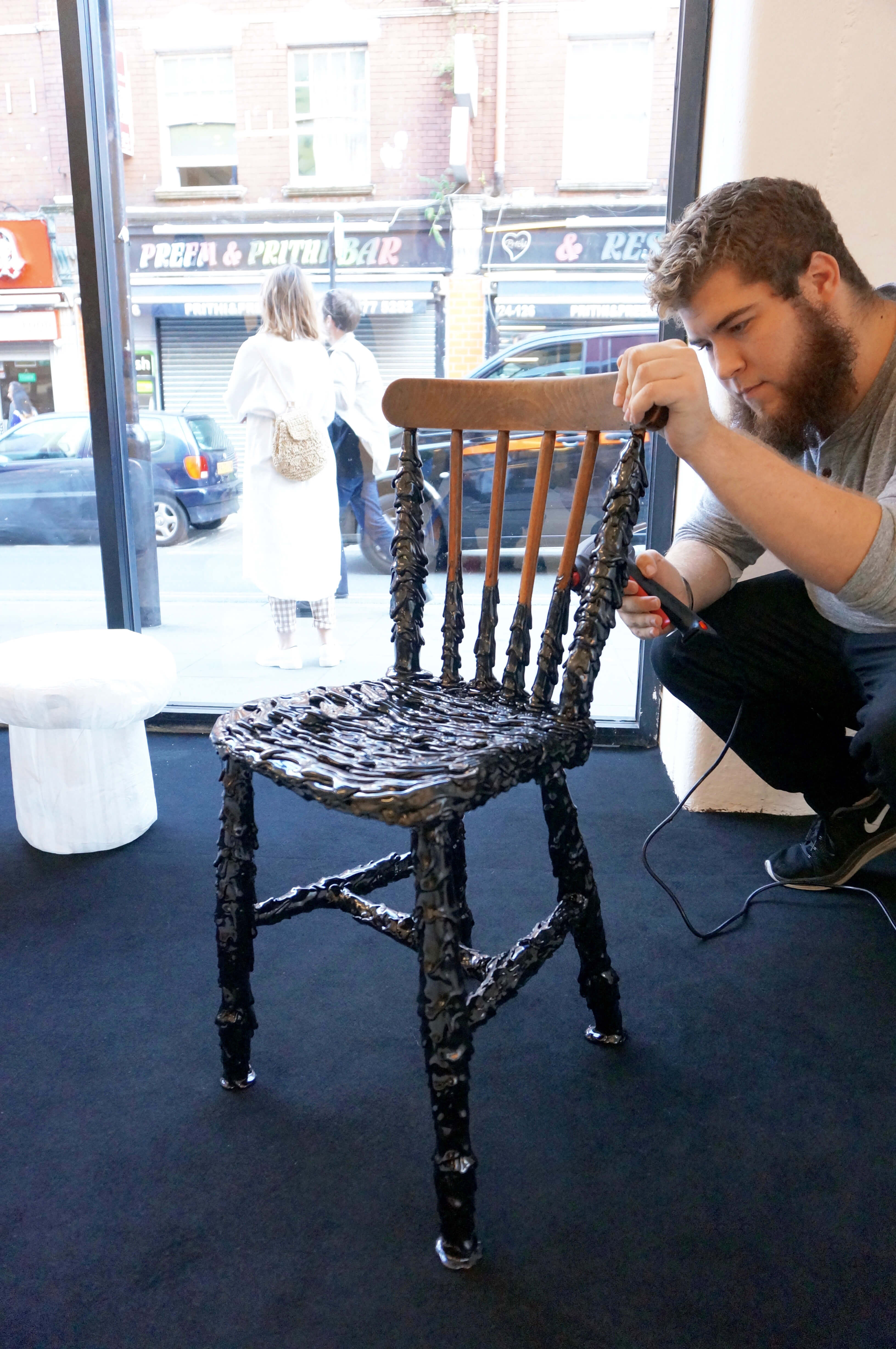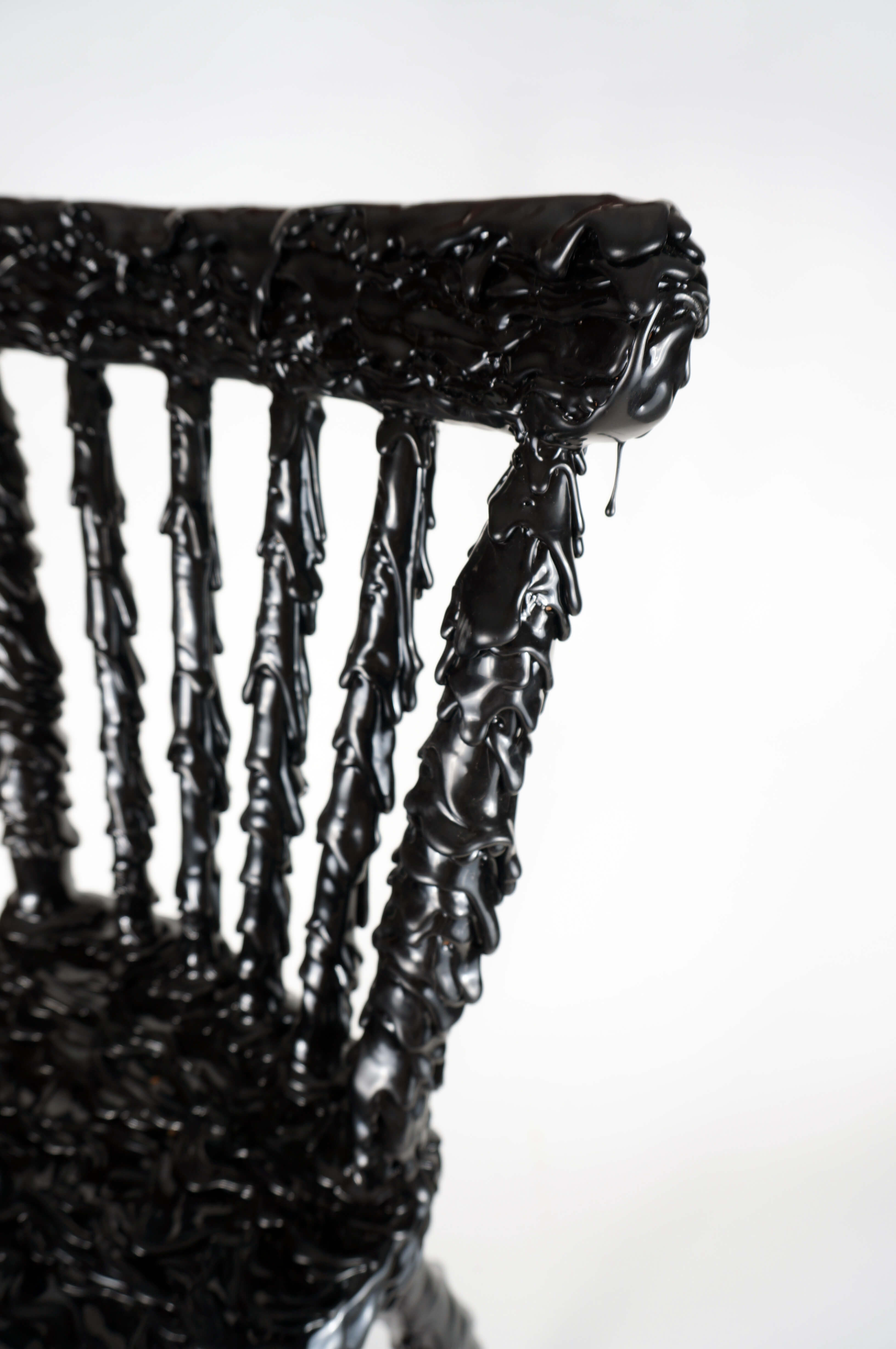 What are you really excited about right now? I am really excited and nervous about the political movements in the United States right now. I am #feelingthebern currently. I am very glad that the U.S. is finally dealing with human rights, racial, and gender issues head on even though it is incredibly frustrating at times. Our country and world will never be completely rid of bigotry and hatred, but I see ourselves progressing towards a more enlightened and understanding human effort. Respect is all about perspective and I think people are starting to understand that more whole heartedly as we technologically progress. We have the internet to thank for giving us a platform where our voices can be heard globally, and for educating people about new discoveries and modes of thought at a mass scale. We have so much potential to create positivity!
Can you share one of the best or worst reactions you have gotten as a result of your work? Yeah, this summer I showed my Hot Mess Vessels at Super Brands London for the London Design Festival. While in my exhibition space I reupholstered a 100 year old Victorian Oak Chair with black hot glue. I am usually making in the privacy of my home studio, so it was awesome to see the reaction I got when people saw the hot glue being extruded live from a hot glue gun. As I was making the chair, I had several amazing conversations with younger designers, who sat and chatted with me for 20-30 mins at a time. Many of them confessed to me their desire of being able to make work that exists as both art and design, but that they felt discouraged by their professors from doing so. I had a similar experiences with some of my teachers, so I invited each of them to make what they dreamed of making, despite what anyone told them was the right way to create. Their reactions to my encouragement were so unbelievably rewarding. It was the best compliment I could ever receive, and it makes me want to become a teacher or visiting professor at some point in my career. I find a lot of joy in being creative and I want my work to encourage people to make things that bring happiness into their lives.
Tell us a joke: The Worlds Only Music Box Espresso Machine from Hammacher Schlemmer is the biggest joke I have seen in a while. For only $4,200, this Swiss crafted machine will give you pipping hot caffeine to the twinkling tones of "Vivaldi's The Four Seasons, Mozart's The Magic Flute, or even Deep Purple's Smoke On The Water."