Perfectly Acceptable Press is a small Risograph print studio based in Chicago. Perfectly Acceptable publishes a series of artist books by cartoonists and illustrators and offers for-hire commission printing services for clients throughout North America.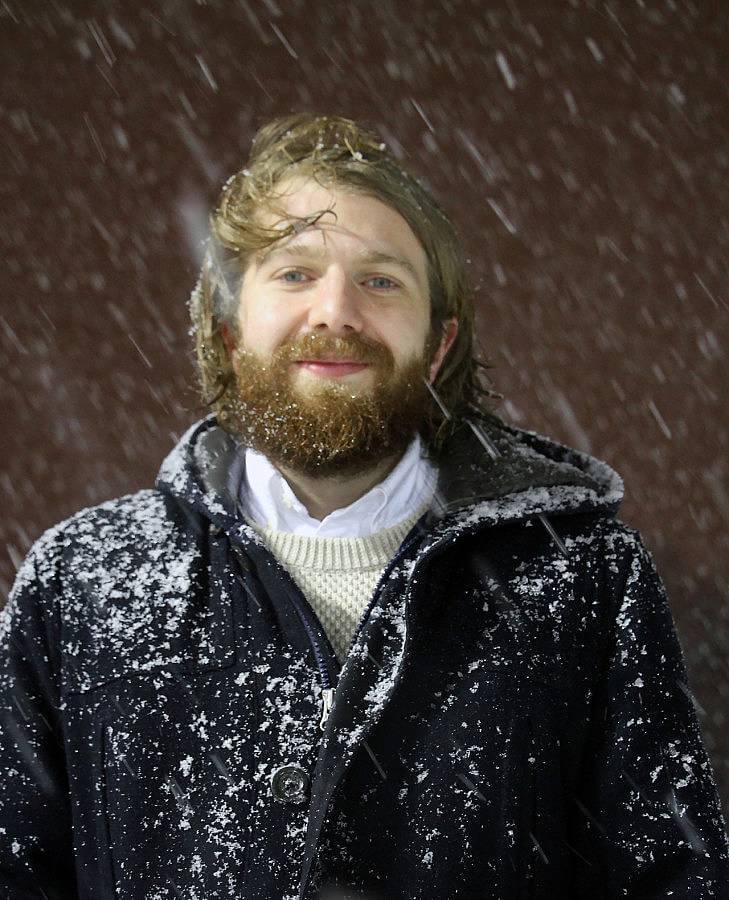 Tell us a little bit about yourself and what you do. My name is Matt Davis and I live here in Chicago. I've been running a Risograph print studio called Perfectly Acceptable for the last three years. I host a performative comics reading series called Zine Not Dead with my friend Brad Rohloff. I grew up on the East Coast and I am an only child.
How did Perfectly Acceptable begin? Perfectly Acceptable developed organically, so it's hard to pinpoint a beginning. I got into Risograph printing in college after a student group I co-founded, the Oberlin Comics Collective, got an old Risograph. I fell in love with it for the speed and aesthetic, but also all the technical limitations – only certain paper sizes work, a limited palette of spot colors, things always going wrong, etc. I love finding solutions and thrive off of constraint. I moved to Chicago after graduation and bought a Risograph from a woman in Wisconsin three days later. I put myself online basically saying "have Riso, will print, don't expect anything great," which I guess was good enough because soon after I started getting emails from people all over the US asking for me to print their work. I got in the Risograph game at a critical time when there was a lot of demand for printers but not a lot of people doing it. About a year later, I was able to quit my job and start printing full-time. Somewhere in there I started publishing books as Perfectly Acceptable Press with spare resources from commission printing and discovered I like curating and designing books.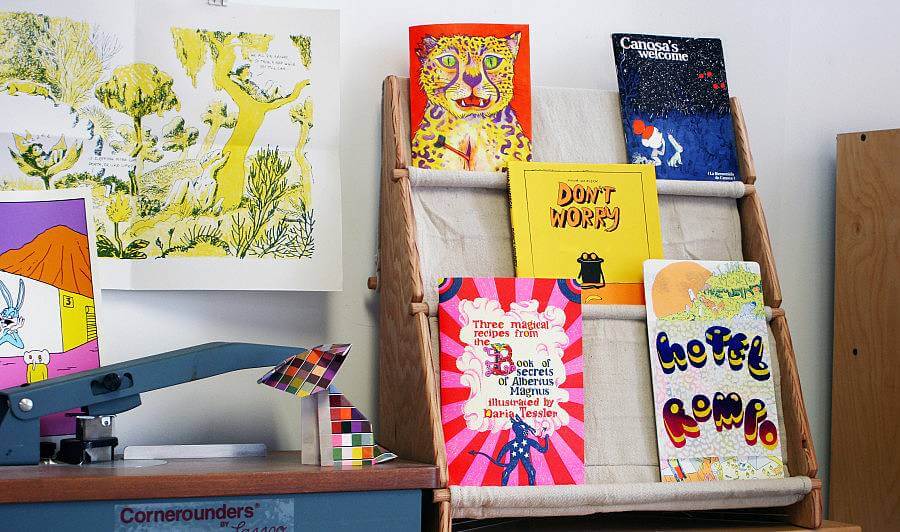 What is it like living and working in Chicago? For art, you can't beat Chicago. I mean, the weather totally sucks – there's only about three months out of a year where I actually feel comfortable being outside – but the people here are so fantastic. There's so much talent here but people are still completely approachable. When I first moved here I tried to make friends by emailing artists I admired and asking to see their studio or if they wanted to draw sometime – and more often than not it worked. I'm still friends with a lot of those people to this day. I'm not sure that would be possible in many other places. There are a lot of great community-based organizations and events in Chicago that I should mention — the big two events being Chicago Zine Fest and CAKE (Chicago Alternative Comics Expo). I rent studio space from a rad community print shop called Spudnik Press and just down the street is another cool zine gathering place, CHIPRC. Small press and comics are everywhere here and that's a good thing.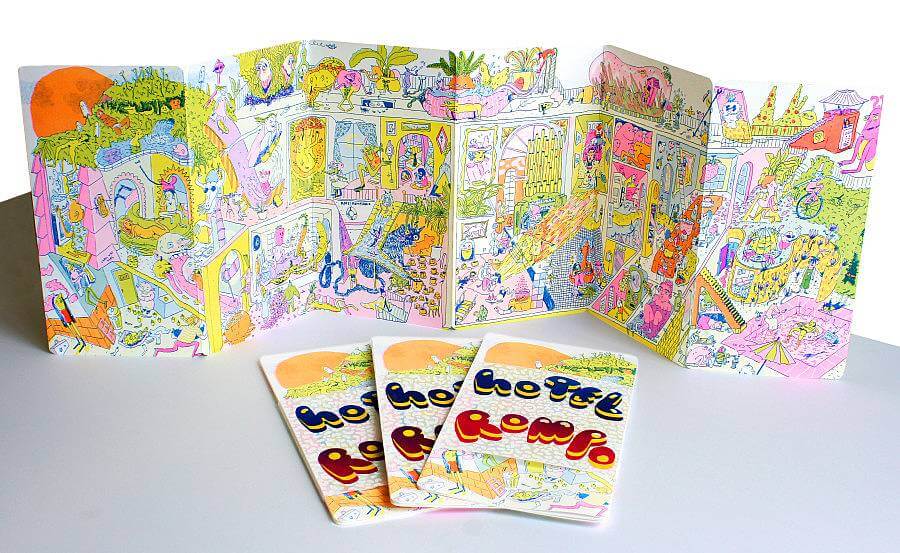 How do you curate your shop? I just want to make nice books. I promise there's a grand scheme to it but it's hard to articulate… Like, if they were people, I would want my books to be approachable and well-spoken, but not like totally saccharine or condescending. I want my books to bring comfort to people while also expanding their minds. I end up working with a lot of artists who make comics but are either working with an expanded definition of comics or are doing narrative work through other media. Basically people who I think know how to string a story across pages without necessarily using panels or talk bubbles. I work with mostly LGBTQ artists or artists from outside of North America – these artists have the most important things to say and tend to be making the most exciting work because of that.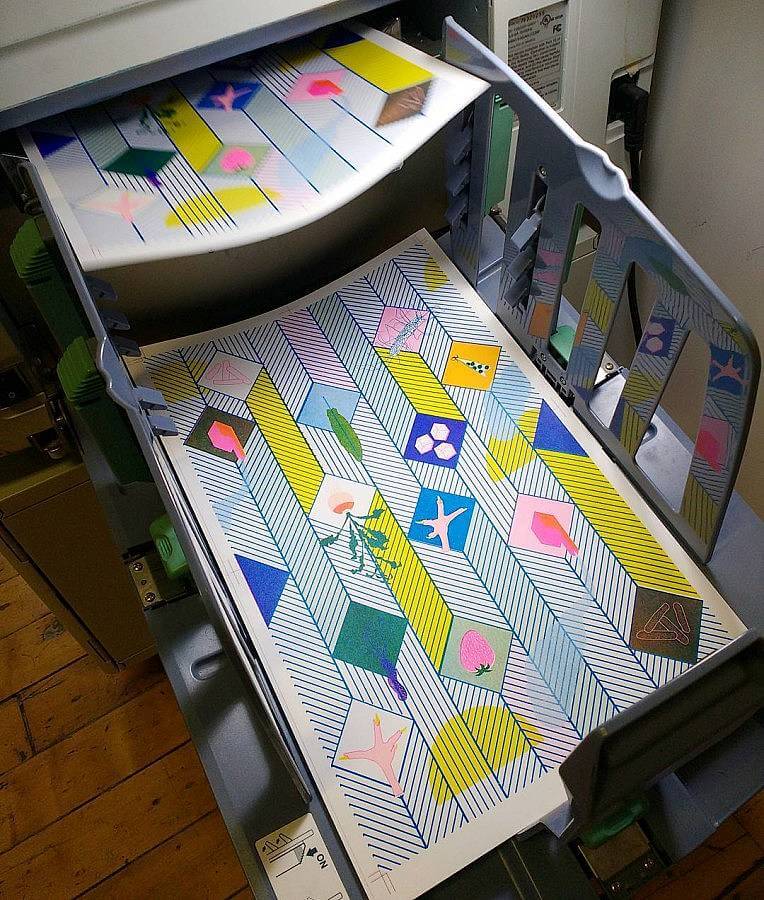 What are some recent, upcoming or current projects you are working on? I just published a book called HELP YOURSELF by the Swedish artist Disa Wallander. I think it's one of the best projects I've worked on. I have two titles coming up for the winter – a comic by Edie Fake that we're debuting at LA Art Book Fair in February, and then, a little later, a fashion catalog by Will Laren.
If you were a drink what drink would you be? Milk.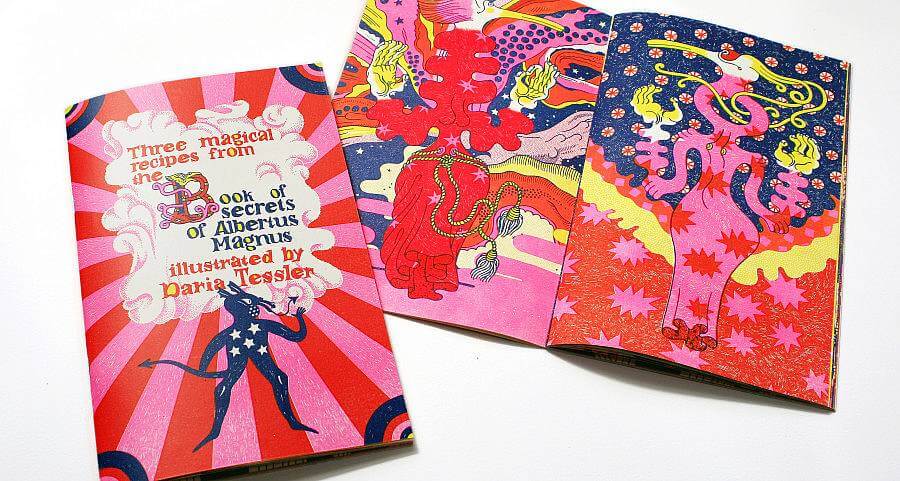 Who would you ideally like to collaborate with? When Trump won the election, I put out a call that Perfectly Acceptable would offer free printing services to anyone making work to directly protest Trump and/or the proposed or implied policies of the Trump administration. This call will stand for at least the next four years (at least), and that sort of printing is the thing I feel most strongly about.
How long have you lived in Chicago and what brought you there? I've been here for a little over three years now. I spent a winter in Chicago (I would later learn – a very mild one) while I was in college and totally fell in love with the city. Quimby's totally blew me away. Overall, I was really impressed by how many people here cared about the things that I thought I was almost totally alone in caring about. When I graduated, it seemed like the obvious move for me if I were to continue to pursue art.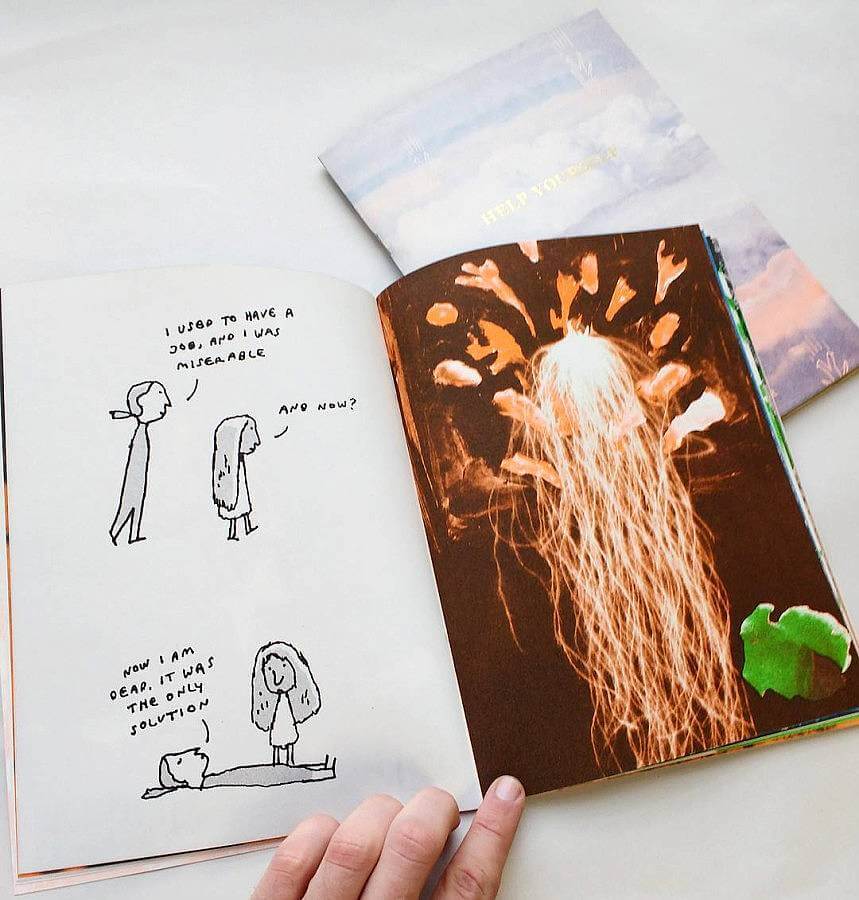 What's your absolute favorite place in the city/the world to be? In the woods away from the sounds of traffic with a dog.
What were you like in high school? Oh, God. In ninth grade, I had a phase where I refused to wear jeans and wore pretty much exclusively black dress pants. I had pretty bad acne, which was pretty formative and I'm sort of grateful for in a weird way, now. For the first half of high school, I never really did my homework and spent a lot of time developing websites. The second half I did my homework, but I also smoked a lot of weed and was sort of a classic incorrigible high schooler. I'm not sure I could give high school Matt a strong recommendation, but that's what it was.