Disposable sent their first camera to an individual in Indonesia. The photos they received were so wonderfully unexpected: young people wearing colorful clothing, their environment, their joy. It made them realize that they must continue this project. That simple concept became a yearly publication that features photography and stories reaching individuals from all around the world that have limited access to visibility. The Disposable Magazine team now consists of seven women. They have continued to expand over the years by sending more cameras, telling more stories, working to publish smaller themed issues, and creating bridges between us all.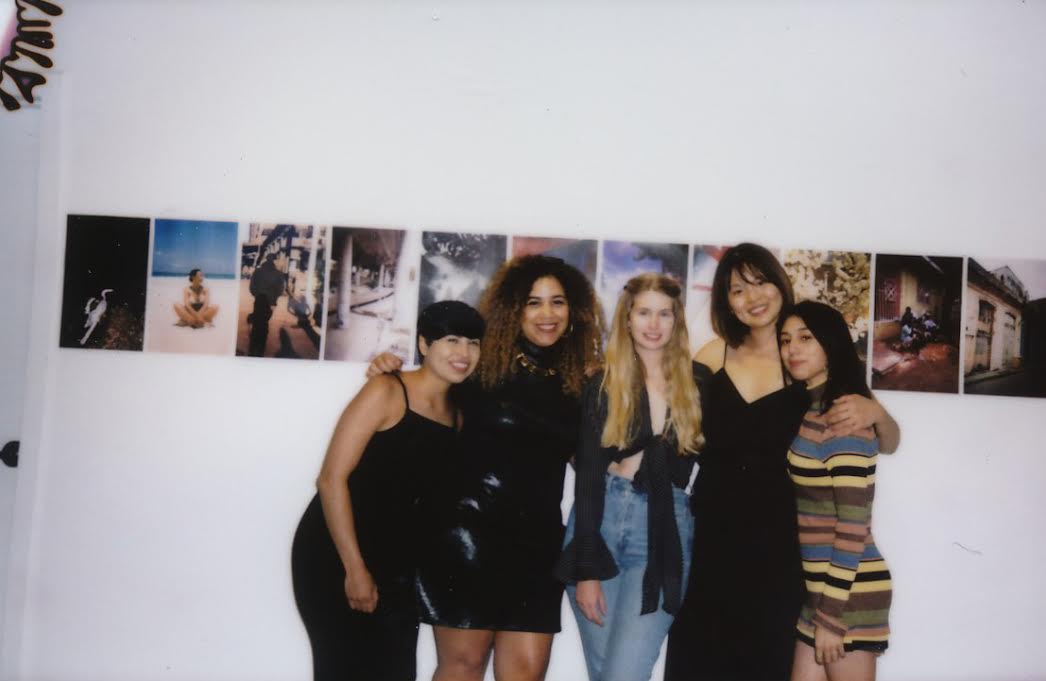 Tell us a little bit about yourself and what you do.
Anais Vandenbosch: I was born in Brussels where I lived most of my life. I guess it makes Belgium and its "surrealist" culture my homeland. After getting my degree in Architecture, I left for Tokyo where I always felt I belonged for some unknown reasons. I lived a perfect dream there for four years, and it still has my heart. I then moved to Los Angeles to begin working in Marketing/Creative for American Apparel. Today I finally feel I can call it home. I guess it's because I have my family here, Disposable.
Erika Carreon: I am Erika Carreon from the suburbs of IE. My career started with me doing the trek from the burbs to DTLA to work in web project management for American Apparel where I met everyone from the Disposable team. From American Apparel, I entered Luxury Ready-to-Wear with Acne Studios. I am currently still with Acne Studios as a Back of Studio Manager where I work with management and staff to carry out the day to day success of the brand. Acne is growing on the Westside and I am both inspired and excited to be apart of that growth with them.
What are the advantages and disadvantages to living and working in LA?
Erika: I love it here. The advantages are all the beautiful beaches so close by, going to shows and galleries, the amazing weather, great natural lighting, flea markets, swap meets, thrift stores, nearby hikes, my family is here, my dad's BBQ and backyard in the summer, my grandma's pool in Montebello, CA. Overall there is so much to get into and stay inspired by here. California is for dreamers. The only disadvantage to me is probably not being able to experience a real cold winter.
Anais: We all met here mainly because it is a very cosmopolitan city and this is definitely the best part of it. The disadvantage is probably the price of real estate delaying our dream office from happening.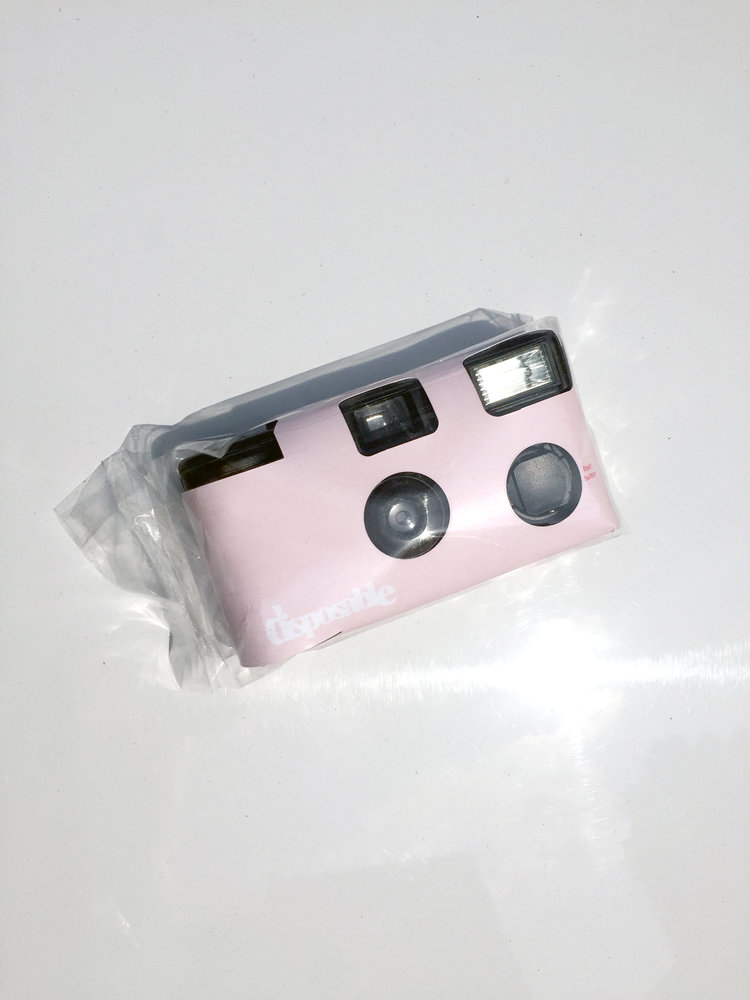 How did your interests in photography begin?
Anais: I never had a particular interest for photography, but I have a passion for people and documentaries.
Erika: My interest in photography all started at the age of 15. My mom used to always pick up a disposable before every family event. My dad decided to upgrade her to a APS Kodak Advantix camera. She left it lying around and I picked it up and began shooting rolls of everyday life that I'd then eagerly take to develop and upload it all onto the community over at Flickr. From there I also discovered in my grandma's closet a Polaroid 600. Back then Walmart would sell a multi-pack of 20 polaroids for just $20! I was in heaven. Going to shows, taking pictures of my friends, and day to day life was a practice that brought me such great joy. This was all right before polaroid film was discontinued. Such a rare time! Back then scanning film and sharing it on Flickr and Tumblr was my favorite hobby. Flickr was the best. It was neat to log on to study and share film. Those days really trained my eye to appreciate all types of film and photography at hand from all over the world. It was nice to see pictures of places and people's lives on that platform at a young age. Flickr is where I first saw people's stories and was so intrigued and fell in love with photography and film as a whole. From Flickr it moved to Tumblr. On Tumblr, and at American Apparel, is where Anais and I realized we had a common interest for film photos and curating photographs for campaigns. All these practices are what would later help us to set the foundation and inspirations for what Disposable is today.
How does Disposable Magazine operate? Why disposable cameras?
Anais: Disposable is not a photography magazine. Rather, it's about people and documenting their lives in 27 shots. The disposable camera as a medium was decided based on pecuniary limitation. Since we couldn't travel to people, this was the most inexpensive and efficient way to connect with the world. And often in these cases necessity is mother of creativity. I am in love with the result.
Erika: Disposable Magazine is operated by a team of 6 women. Everything that goes into it is the sending of cameras, creation of graphics, development and exploration of print press options, copywriting, updates and development of our website content, organizing of emails and socials. Everyone has their hands in every aspect. We use disposable cameras because of a love for film and Anais first sent a disposable film camera many years ago. That's when we got the "aha" moment. That's when we realized that would be the tool everyone and anyone could use easily with no hassle! It's what would allow us to collaborate and connect easily with our contributors. We use disposables because film is real. It's a sure-shot with the disposable. It's also the perfect size allowing the user to easily carry and take it around with them.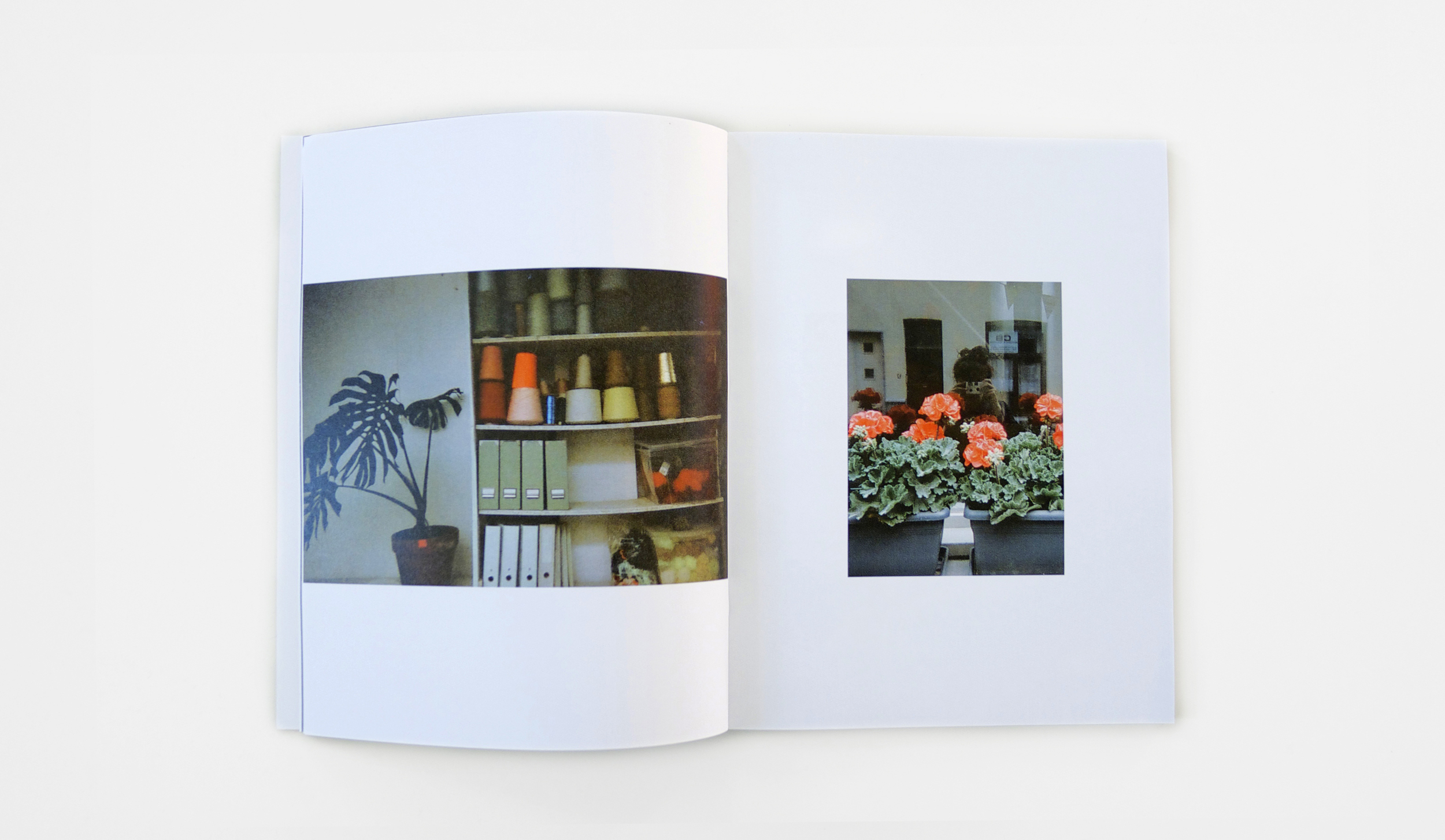 What are some recent, upcoming or current projects you are working on?
Erika: We are working with Sheewa Salehi of Space15Twenty to do a week-long gallery with her in celebration of Issue 3!
Anais: We are also working on smaller issues around selected themes such as Pink, Plants, Beauty, … These are vague subjects open to interpretation as we are looking for one's individual vision of the world. And of course, Issue 3 is coming up very soon!
What kinds of things are influencing your work right now?
Anais: The world is shifting, everything seems uncertain and we are not really sure how it's going to set itself in the long term. We feel really inspired by this uncertainty in the same way uncertainty exists in the results from a disposable camera.
Erika: The beach, my future puppy, and growing up but staying a dreamer kid at heart all at once.
What are some of the most unexpected responses you've gotten from contributors to the magazine?
Erika: The best response through it all that I didn't expect was people being down for the concept. It's always the first thing that gets commented on. It's been great to reach out to people you look up to and admire for what they do and in turn when they are down and like what we are doing, its the best feeling.
What is the most challenging thing about running a magazine?
Anais: We do everything ourselves from finding interesting contributors to the design of our printed issue, including the letter pressing of our handmade covers on issue2! We are 6 girls with full time jobs, so time is definitely the major challenge!
Erika: We are 6 girls. That in itself is challenging! The most challenging thing with our team growing from a duo to a collective is probably respecting and showcasing everyone's different tastes and interests. Giving, receiving, and setting creative freedoms and boundaries is tricky too. It's not easy; it's a very hard thing to master.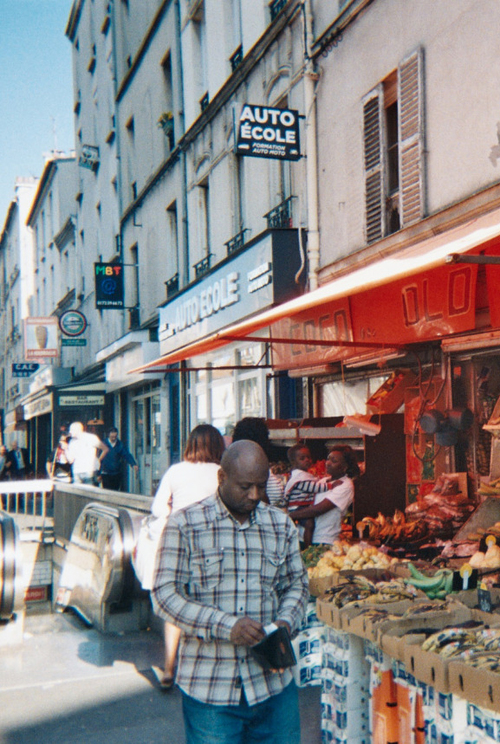 Who would you ideally like to collaborate with through Disposable?
Anais: We always talk about our dream contributors! Beyonce is definitely one of them. I have the personal ambition to give a camera to Brigitte Macron, the French First Lady. But we are truly interested in discovering amazing individuals that we do not suspect the existence yet.
Erika: Everyone I've been able to collaborate with thus far has been a sick experience. But oh man wow! There are so many more people! Here is a list of just a few; Miranda July, Ed and Deanna Templeton, Sophia Coppola, Nan Goldin, Harmony Korine, Purienne, Jonny Johansson of Acne Studios, Julian Casablancas/The Strokes, Drake, and my 8-year-old niece.
What's your absolute favorite place in the city/the world to be?
Erika: My favorite place to be in the city is at the secluded Malibu beaches I go to with my dear friend Libby Doyle, surf spots with my boyfriend, and my home with my family in Fontana, California.
Anais: I can hardly think of one… Right now, I want to say Big Bear, because that's where I see my dog the most happy.
What are your favorite films?
Erika: The Virgin Suicides, Beautiful Losers, The Skin I Live In, City of God, Man on a Wire, Dogtooth, and Ken Park.
Anais: Le Grand Bleu by Luc Besson, Dolls by Takeshi Kitano, and Sense and Sensibility by Ang Lee.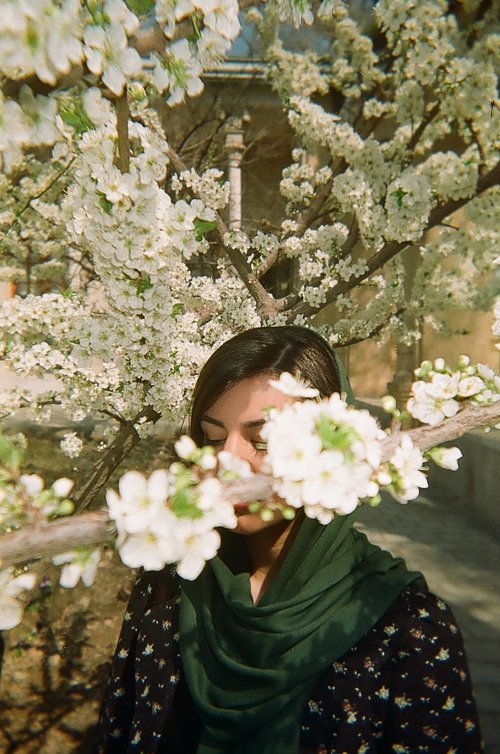 What was the last exhibition/show you saw that stuck out to you?
Anais: I was really glad to see the self-portraits by David Hockney at the Getty.
Erika: David Hockney at Taschen gallery and The Big Sad by Barry Mcgee and Clare Rojas.
Top 3 favorite or most visited websites and why?
Erika: sportyandrich.com, shoutout to Emily Oberg for being so nice and down to shoot a disposable for us. It's been amazing to see her brand Sporty and Rich develop over time. I really am also enjoying all her work she is creating as Kith Women's creative lead. workhardforthis.tumblr.com, Mellany Sanchez was one of our first yes's! We unfortunately never got the chance to publish the camera sent out but till this day Mellany has been a great influence. I've been very much inspired by her work she is now doing with Vogue! Really enjoyed the Stay Safe – a PSA on how to stay safe in New York she created in VHS. And finally, Daquan. I know that is not a website! But memes are everything and Daquan is my favorite source for memes.
Anais: France24, we find a lot of interesting people through them. Pinterest, because it truly makes us happy that's where we collect our ideas. Freund Von Freunden, because it's about people too.
What do you see as the future of Disposable Magazine?
Erika: I see the future of Disposable as ever growing and ever changing.