Tell us a little bit about yourself and what you do. Hello. I'm LJT. I love French Riviera, Italo disco & space age. I'm the artistic director of NO SEASON ATELIER, an emerging womenswear label Made In France. We like to function in another way, we talk about 'GARMENT' and about 'SEASON'!
With timeless, minimal & precious collections, we want to make a difference in today's fashion. We like to articulate our stories around a modular process with different lines, different ways to wear & a relation to time: pieces are designated to different moments & functionalities.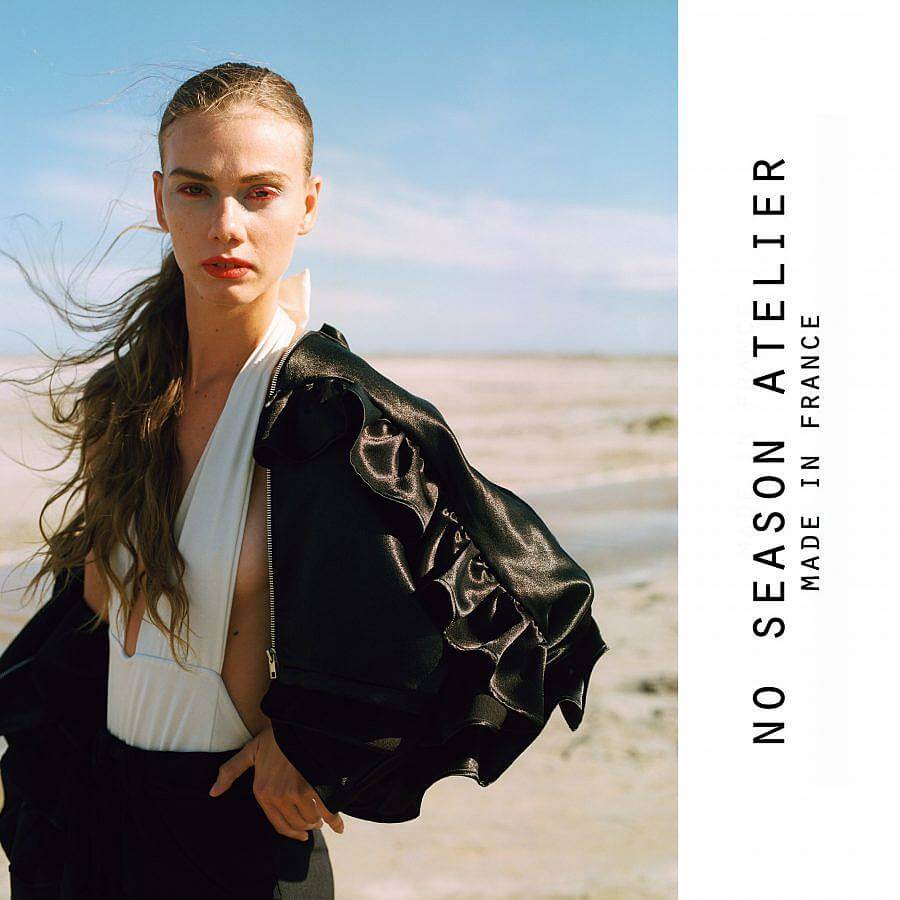 Top 3 favorite or most visited websites and why? I love the articles focused around the new generation by Antidote, I get lost in Nowness' mini videos-culture & I discover sounds of the world with Radiooooo.
How has living in Marseille affected your work? Marseille is a magic place where 'le temps dure longtemps' (the time lasts a long time), like Nino Ferrer says in his song 'Le Sud.' It's a city where you do a thousand different things in a day, a city where you can go from your office to the beach, from a vernissage in town to a dinner on the corniche. . . I love the ways of living here, the different ways to wear, to dress. The mix & match of cultures & genres. It almost always has good weather, and there is always something to think about in terms of seasons & clothing!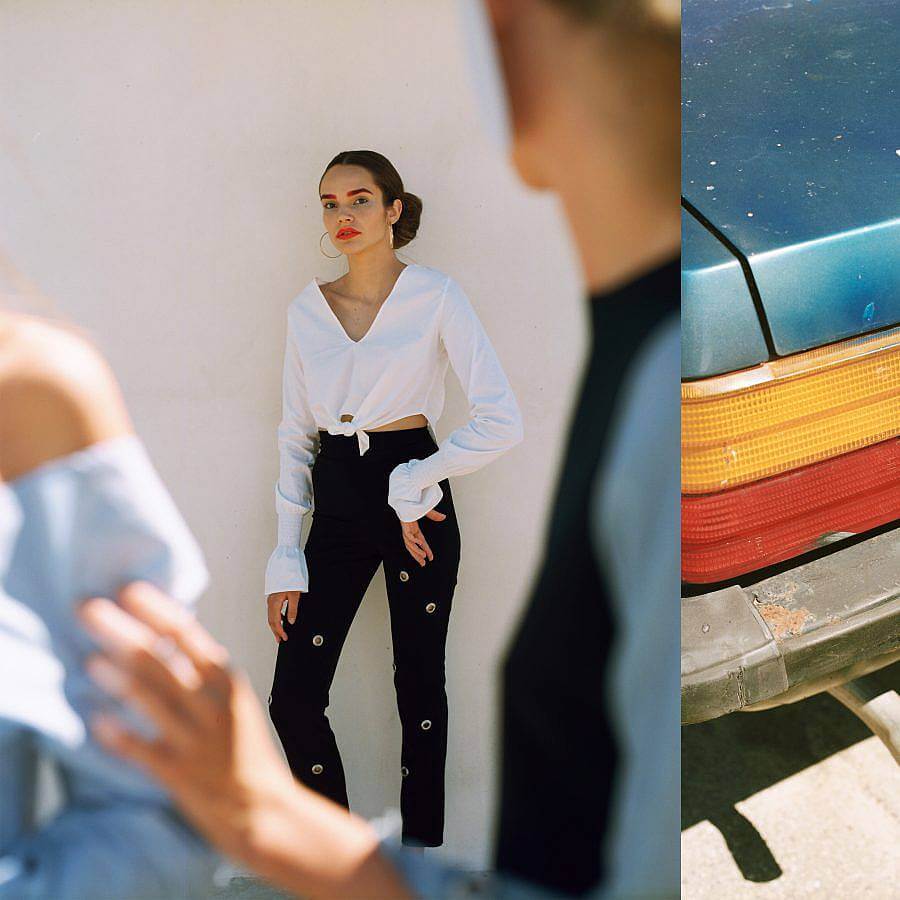 What kinds of things are influencing your work right now? It's always about a moment, an era, a way of life. My work is currently focused around 3 different collections. The current one, which evokes 80's eccentricity & nights. This summer, NOSS clothes will talk more about the warmth of southern Spain, of a divine woman: red & blue, warm & cold. And soon, we will tell a story of the '70s, built around space age lines & curves and the space between freedom, revolution and future.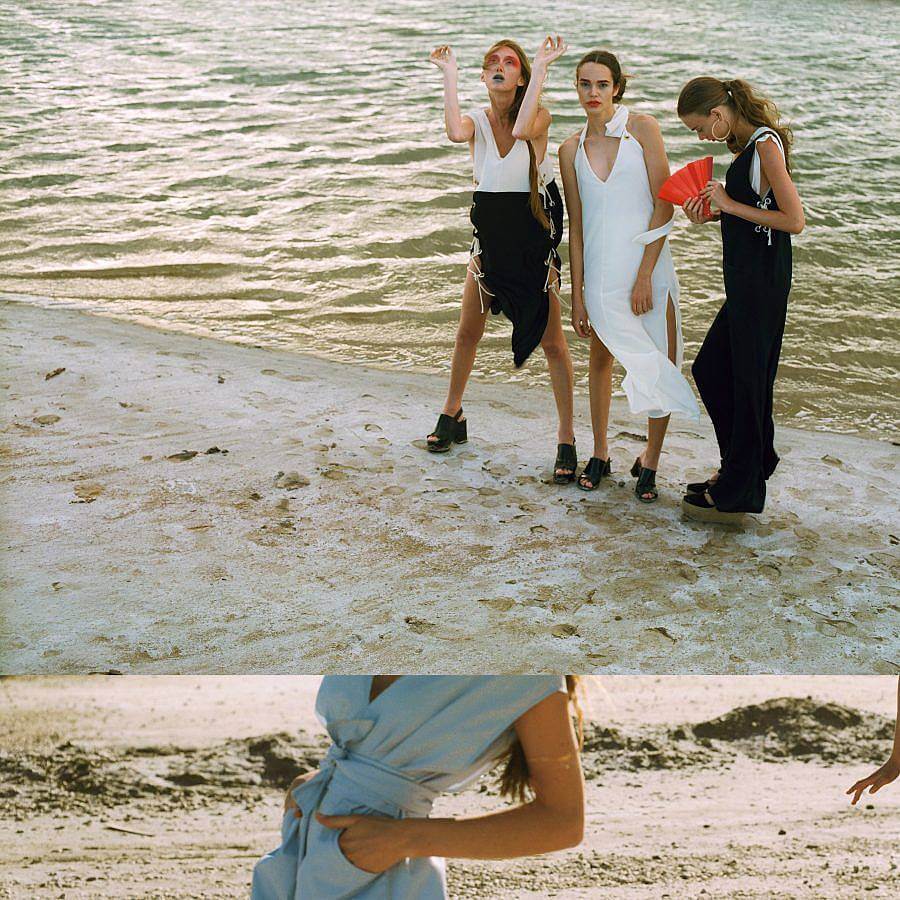 What's your absolute favorite place in the city/the world to be? Many places are pretty incredible in Marseille. Now, I am sitting in front of the sea, at Regard Café, the coffee shop of a museum located in one of the hyper-dynamic emerging districts of the city, overlooking the MUCEM & facing the hills, yet in the heart of the city. I think it's the best place to relax and think, under the Marseille sun.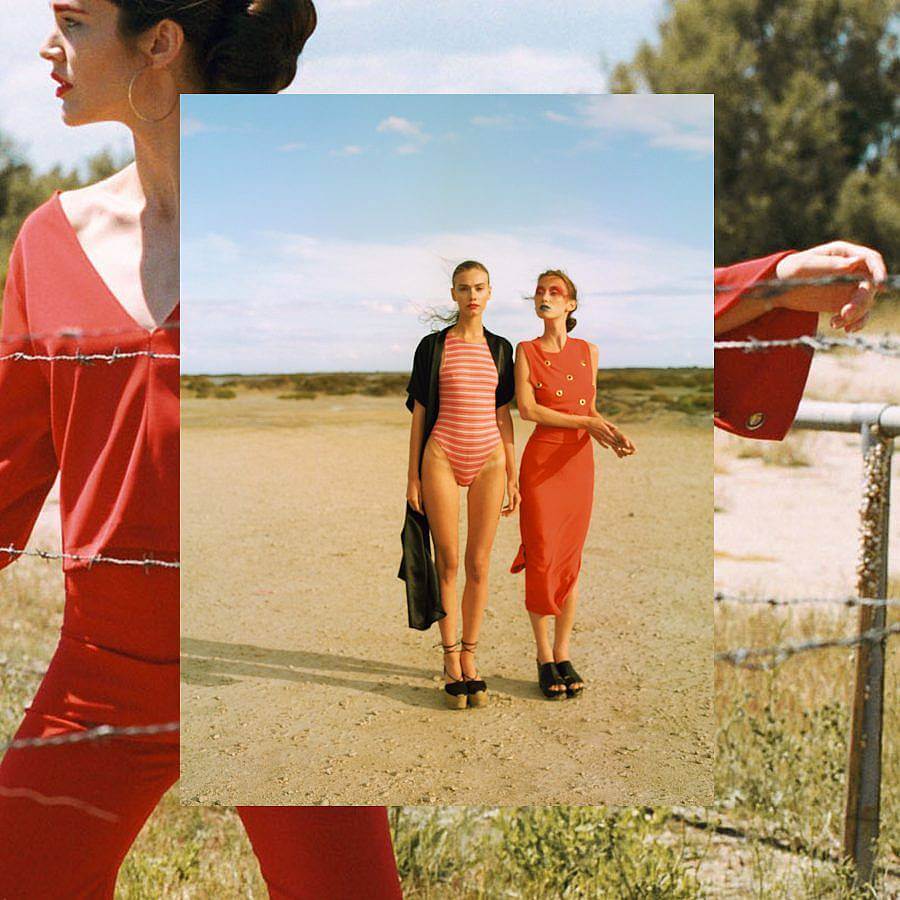 What are some recent, upcoming or current projects you are working on? Actually, we are working around '70s and space age for the launch of a new line 'ATELIER,' completely unbridled codes & hyper-creator, in limited edition only. We will try to show a collection differently, through a SOULTRAIN video-parade. We will collaborate with a videographer and a photographer and we plan to present the line in a gallery soon, for Paris Fashion Week in March & in Berlin in May. Maybe in the USA too, soon?
Where do you plan to travel next? Marrakech, Los Angeles & Tel-Aviv.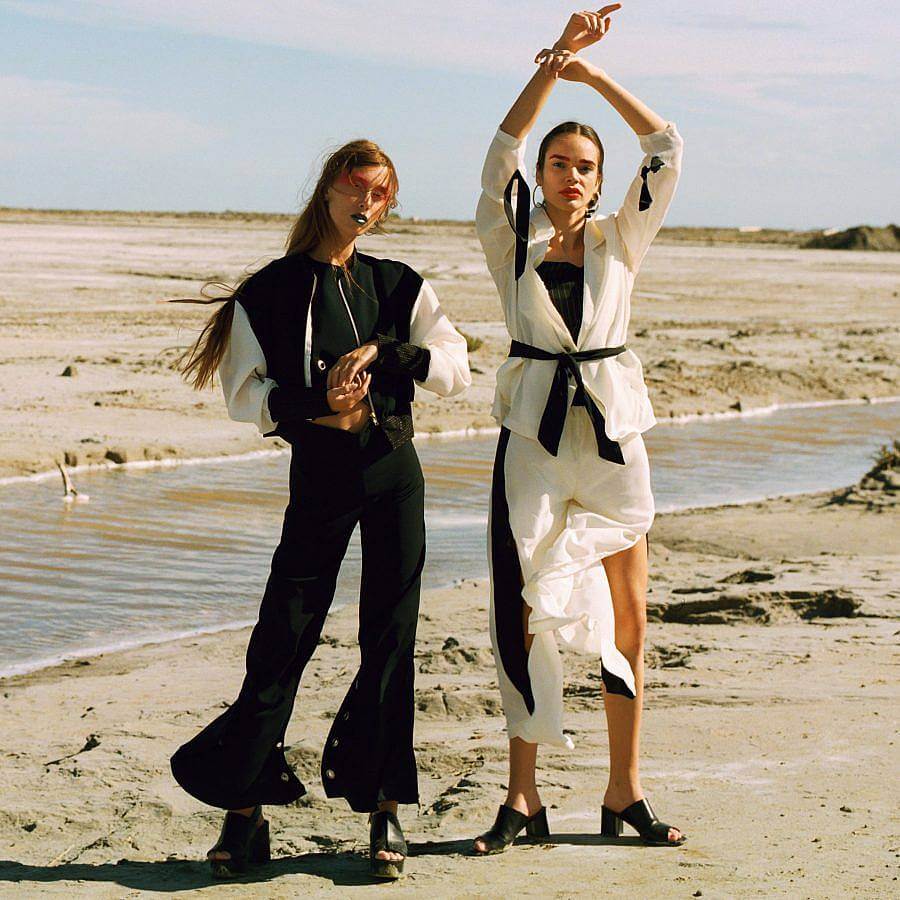 What was the last collection you saw that stuck out to you? A lot! At the moment, I love the collections of Gucci, Vêtements & Marc Jacobs. But beyond all that, I prefer to look in vintage collections of Paco Rabanne, Courrèges & Maison Margiela.
What are you listening to right now? A new French artist: Vendredi Sur Mer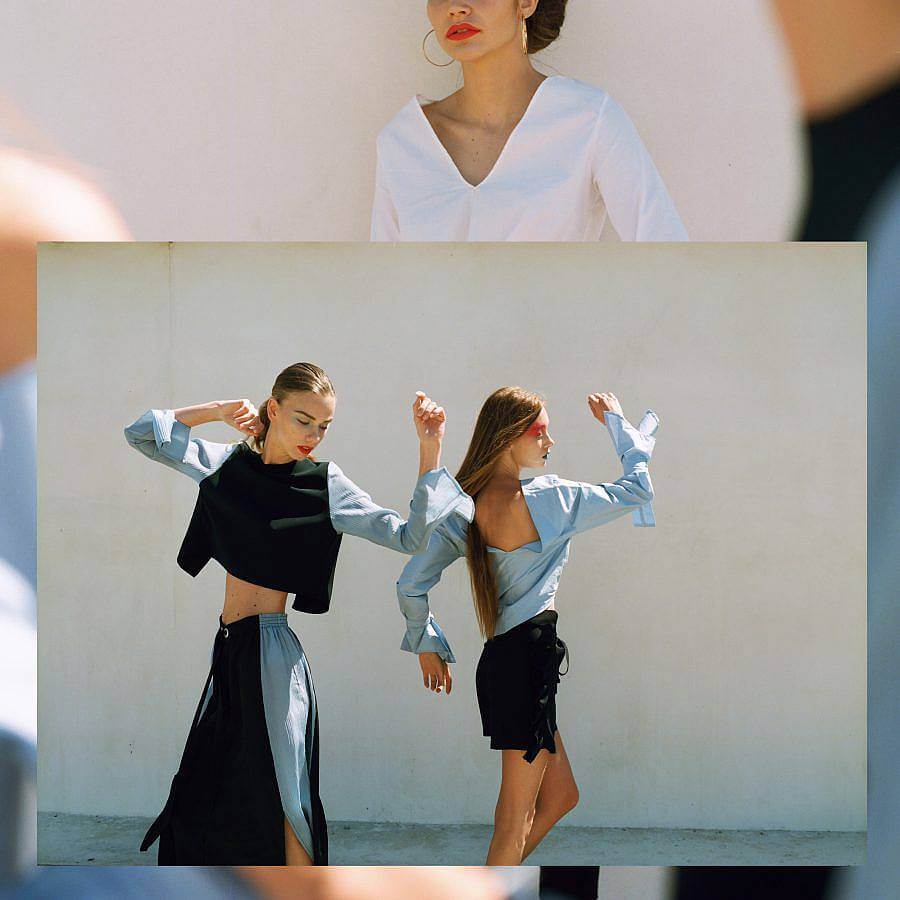 Describe your current studio or workspace. Our studio is a minimal white area. I need white everyday to create and to be inspired! We have a touch of '70s design in this space; bright, metal, orange & some vintage staggered objects.
How long have you lived in Marseille and what brought you there? Four years ago, I came here to study fashion design & quickly felt close to the French Riviera's spirit. Marseille became an initiating point to create NOSS.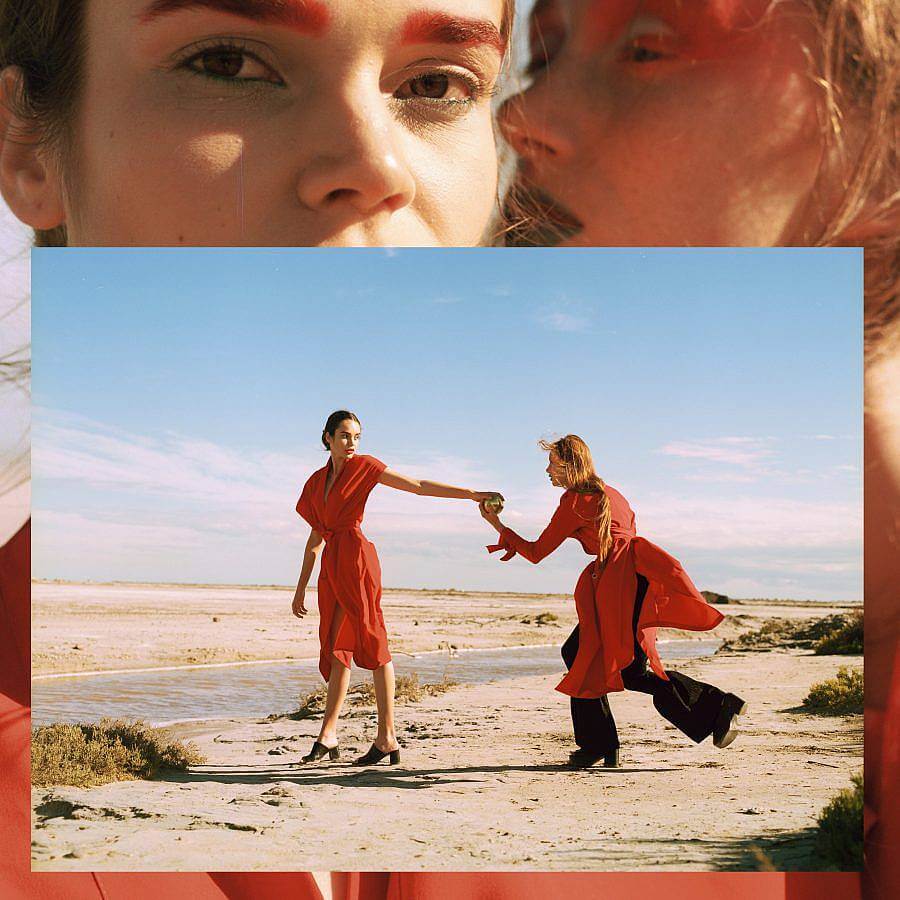 What do you want a viewer to walk away with after experiencing your work? Understand that fashion today can be different, that one can approach one's clothing differently. Play with clothes, play with body, play with collections! Understand the precious side of garments, renewable, quirky & unique! I want her to feel through the clothes.
If you were a drink what drink would you be? White martini!