Tell us a little bit about yourself and what you do.
I'm a queer Chinese-Australian femme writer, artist and community organiser. I write because I believe in the radical power of the written word, for community and for the inner self.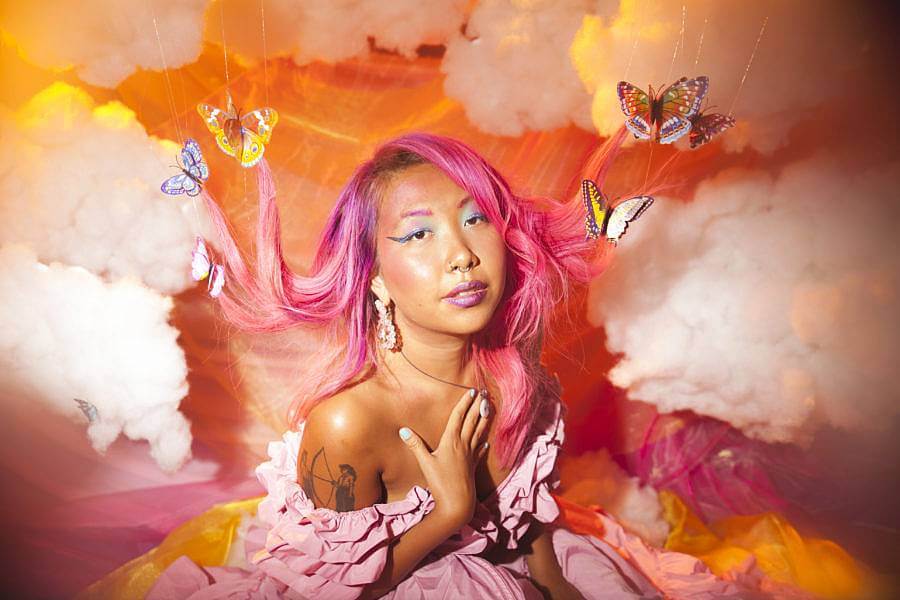 How did your interest in writing begin?
I was always a big reader growing up, and I'm grateful that my parents prioritised books in our household. We didn't have the means to buy many forms of entertainment, so books were always a way to spur the imagination and open my heart. I remember I have always collected notebooks, because even at a young age, I would find clarity in jotting my feelings down.
What is it like living and working in Brooklyn?
Brooklyn is a beautiful place. It is lively and surreal and full of life. I think it's important for me, as an artist who is living and writing in Brooklyn, to consider the communities that have always lived here and who have made it the abundant place that it is. Living in Brooklyn is a gift, and it is important to reciprocate to the Black, Brown and immigrant communities who have made it what it is.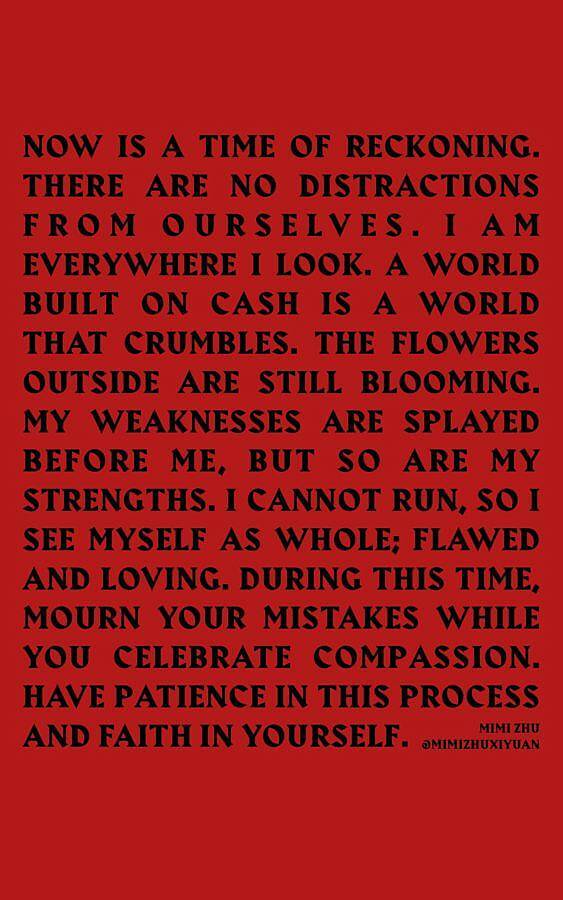 Who are some of your favorite writers or artists?
History has unfortunately violently erased a lot of writers and artists who I know would have deeply impacted the community and my own work. But I am grateful for the artists whose works carried through, despite the currents of violence. We owe a lot fo Black women writers, like Octavia Butler, Toni Morrison, Maya Angelou and bell hooks. They've taught me about everything. I also deeply admire Indigenous writers who resist history by telling their stories like Tommy Orange and Robin Wall Kimmerer. And of course Asian writers like Ocean Vuong, Alexander Chee, Fariha Roisin, who take such delicate care at telling their own tales of immigration and healing. 
How have you adjusted during quarantine, either in your work or for yourself?
Honestly, I've gotten into a rhythm. Though most days I don't know how I will feel when I rise, I have tapped into a routine of reading, writing and indulging in a film, album or free online class that I've always been meaning to learn from. This routine is not grounded in the need for productivity, it is more so a routine of self-care and reflection. We don't have the same means of capital and distraction, and I think that can be a small blessing in disguise. We are now forced to do the inner work that capitalism has advised us not to do, and so it has been incredibly emotionally turbulent for me. But each day I write, and each day I get a little closer to myself. I hope to emerge from this as the blossoming flowers emerge from winter.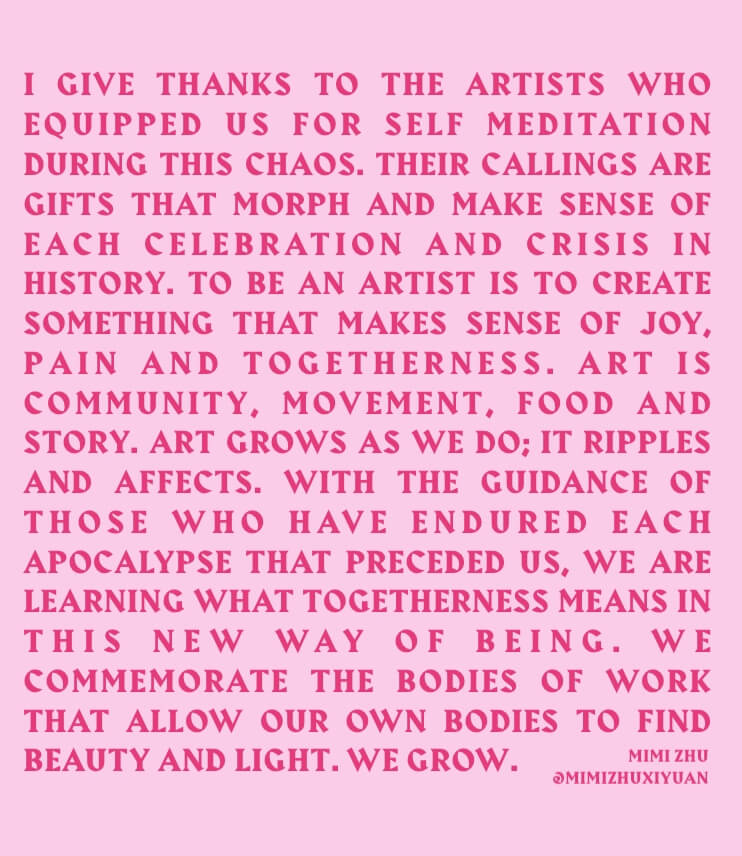 Thanks to the Artists by Mimi Zhu
Where did you get your inspiration for "Write to Heal" from, and has your mission for it changed?
I was grieving a romantic relationship that had been extremely abusive. The relationship had a very traumatic impact on me, and the only thing that made me feel better was writing. One day I decided to share my writing, just as a little fun project, that came with an essay, writing prompts and a curated playlist, and it got way bigger than I thought it would. I collaborated with a dear friend of mine Rin Kim of Other Publishing who helped design the newsletter. I wanted everybody to know that they can partake in the practice of writing, and that I want to encourage healing through it. Academia has ingrained in us who can be a writer and who cannot, but I believe anybody who holds truth can write. The mission remains the same.
Have people been sharing their writing with you? What have you learned?
Yes. People have responded to my prompts through really creative ways. I have received zines, poetry, confessions and even songs. I've been so moved by people's responses and I really think I underestimated the reach of my writing. I have had people approach me in states and cities that I've never even been before, saying they appreciate my work, and it always makes me swell with gratitude. I have learned that we are all connected in so many ways, and that these bridges between us are extremely powerful in building our collective futures of joy and love.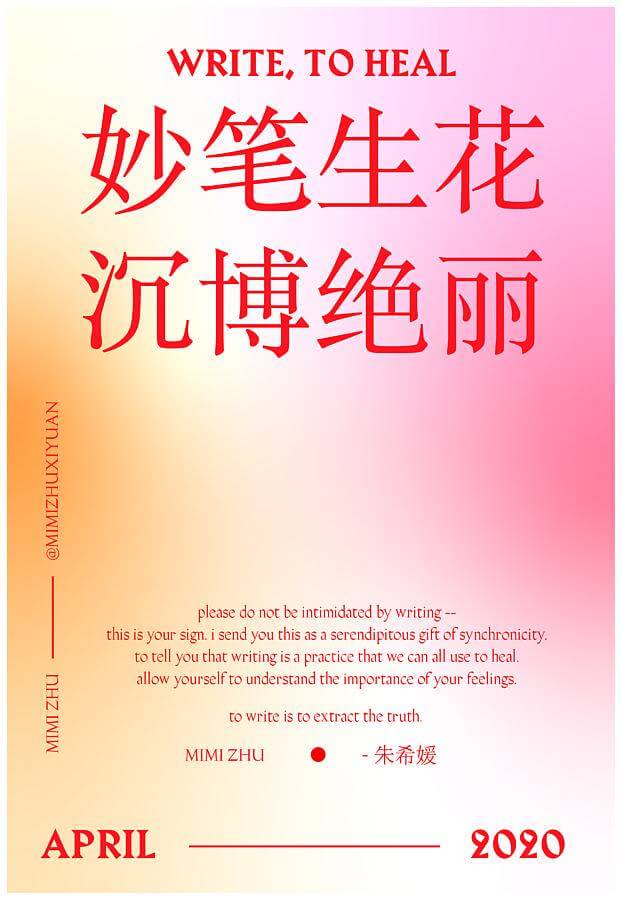 Write To Heal Newsletter by Mimi Zhu and Rin Kim @flesh.orchid
What kinds of things are influencing your work right now?
I recently realised that whenever I get into writing ruts, something that really helps me is reading a book, watching a film or listening to music, because we are always in conversation with the art that we admire. They always feels like direct portals that come to us with direct communication, and so I've been influenced by every single work that I've been receiving in the past few weeks. My own community is also greatly inspiring. My friends at Radical Love Consciousness, BUFU, Seeking Sovereignty and Yellow Jackets Collective teach me so much about working toward imagining radical futures and mutual aid, which always deeply influences the way I see and imagine the world and write about it. 
Tell us about Britney Spears reposting you. What have the reactions been? What is your own interpretation of it?
When I found out Britney Spears posted my work I was shook. I thought it was funny because it felt like something was coming full circle, because I had been moved by her in my childhood. Then it kind of tumbled into this incredible viral phenomenon, where people were putting their minds to this moment and creating some of the best memes I have ever seen about Britney Spears being a socialist. Since my post spoke of striking and redistributing wealth, a huge conversation was ignited about the relationship between celebrity and socialism. I think it was a glimmer of hope that people really needed, the idea that somebody who is wealthy and famous could care. It was bizarre and beautiful to know that my words had made that kind of impact.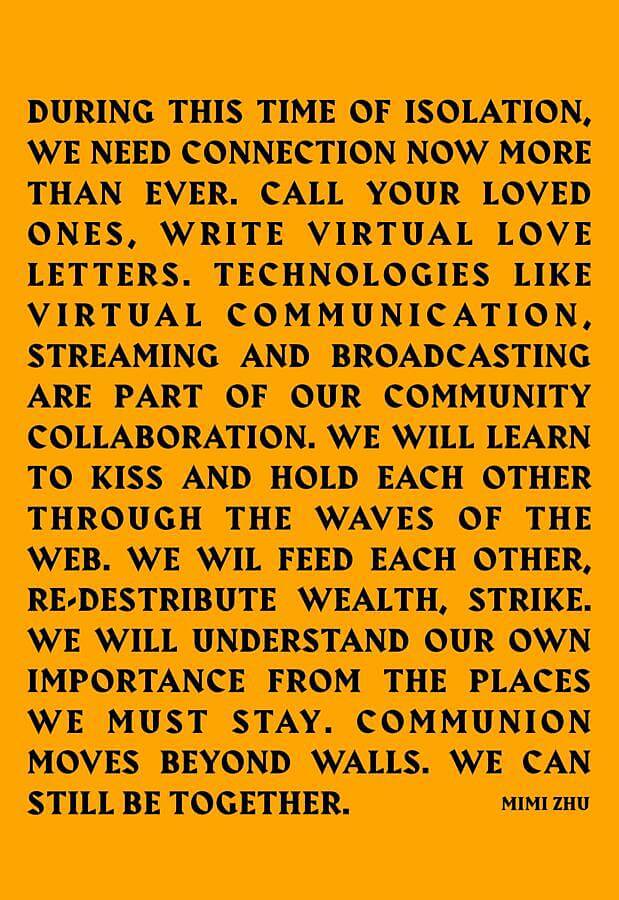 Writing by Mimi Zhu
What is one of the bigger challenges you and/or other writers are struggling with these days and how do you see it developing?
The uncertainty of our collective survival. My biggest challenges are that I get extremely overwhelmed and confused with all the devastation that's been happening, and I never feel like I'm doing enough. I want to help everybody and I want to give my money to anybody I can, while also balancing my own survival as a struggling immigrant writer. But I am moving with hope, because I am also seeing a collective shift in the confusion. We have a very clear idea of the realities that we currently live, and I think we are all mobilizing and dreaming of the ways we will emerge from this. I believe that it will be better and that it will be beautiful; we don't really have another choice.
Portrait credit: Brian Vu @brianvu