Tell us a little bit about yourself and what you do.
My recent body of work incorporates images made with a flatbed scanner.  Focusing on objects becoming a memory, I take my scanner on walks and hold it up to buildings, plants, and other ephemera in order to scan their contents.  The images are influenced by my hands shaking and the light leaks that occur when scanning something that is not flat.  These gestures in combination with how a scanner gathers information create glitches, distortion, and high contrast.  Other times, when scanning, for example, a tile floor, a sidewalk, or a ripped bench, the scanner compresses all sense of depth.  By creating images with a flatbed scanner instead of a camera, materials are captured horizontally and are no longer subject to gravity.  Dust, dirt, and detritus become as central in the images as the object being scanned.  These images are imperfect just as our memories are imperfect.  I make artwork for archivists, architects, city planners, historical preservationists, dog walkers, people who wear camouflage, lovers of Downtown Los Angeles, the employees of the Bonaventure Hotel, and anyone in a committed relationship with image making.
What initially drew you to the terrazzo sidewalks?
I took a walking tour led by artist Erin Schneider. Erin pointed out that the entrances to the old theaters had these ornate sidewalks and how even if the building wasn't still being used as a theater, it was a clue to their former use.  I love the liminal space of an entrance.  Typically a city is responsible for sidewalk maintenance but I am under the impression that LA considers the sidewalk artwork which falls on the building owner to maintain. This tension around maintenance is super interesting to me.  They're also great landmarks which can be very helpful when navigating public spaces.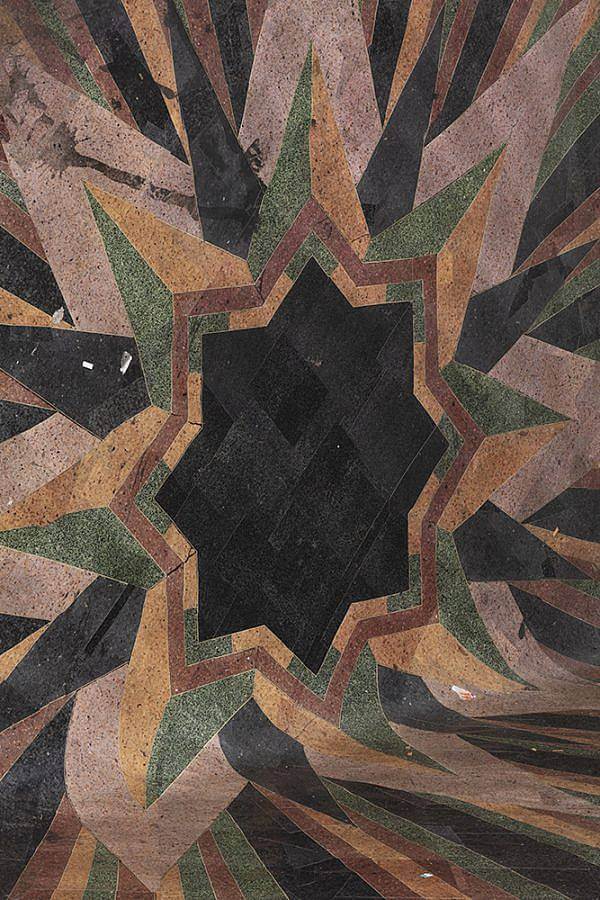 How would you describe your relationship with scanning?
In the beginning, I used it because it was the only tool I had regular access to.  I kept using it because it let me solve problems in a way that felt generative.  For example, I wanted to document surfaces I was noticing on walks in DTLA and realized it was awkward but possible to take my scanner with me.  Another example was that I wanted to print the resulting images in a large scale but didn't have the financial resources, so by gathering the information in scanner bed size chunks, it's easy to then translate that into printer paper and tape/glue the sections together.  Using a scanner, lets me work with urgency and experiment.
Can you talk about your recent solo exhibition "Theories About Edges" at The Fulcrum Press in Los Angeles?
The inspiration was a Borges poem about map makers who made maps as big as the cities they represented.  Over time, people couldn't tell if they were living in the world or living in the map.
The show was the first time I got to exhibit more than one scanned sidewalk at a time.  They're quite large in scale so even making them in my studio, I had to make them in sections and never saw them put together until the installation in the space.  I learned a lot about the paper I printed on, figured out what hardware can support their weight, and saw the weight of paper get impacted by humidity and temperature.
Josh and Wyatt are also experts in the technical and conceptual side of photography.  So I'm grateful to them for being included in their image-making dialogue.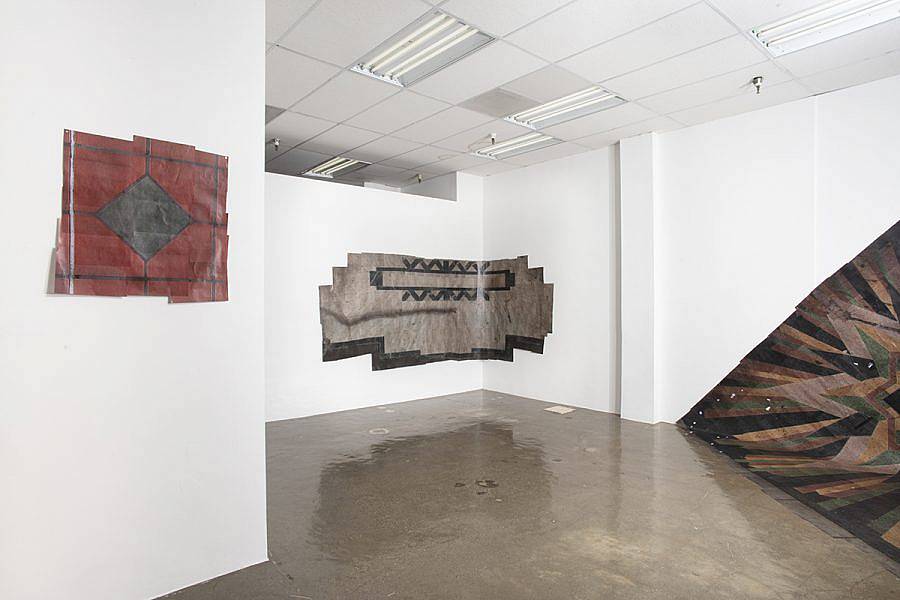 What have you been reading lately?
I go through phases where I can't read enough and then once at saturation, I don't read for a couple of months.  I'm just ending a non-reading period and am starting Funny Weather by Olivia Laing.  The last thing I read last that impacted my studio practice was Queer Phenomenology by Sara Ahmed.  It gave me a lot of language around orientation.
What role does observation play in your work?
It is thrilling to orient myself in space.  Whether it be getting lost in the woods at my grandfather's cabin, trying to find an installation site in the desert in 29 Palms, or navigating office parks in Downtown Los Angeles.  The process of orientation heightens my process of observation.  It becomes imperative to notice what is around me.  There is nothing too small to notice – a pile of rock or a crack in the sidewalk that is filled in with asphalt.  My grandfather was a hunter who would dress up like leaves and sticks (aka camouflage) and sit in the woods to look for animals.  I resonate with the desire to sit and observe your environment.
Can you talk about your method of scanning the sidewalks?
I carry my laptop and scanner with me on walks to identify spaces to scan.  I eyeball the registration and work top to bottom, left to right, moving the scanner face down, from one 8 ½ x 11 section to the next.  The imagery is printed onto 8 ½ x 11-inch paper, and use packing tape and rubber cement to combine the sections.
Best restaurant in LA?
Not possible to answer but shout out to Osteria la Buca, Clark Street Bakery, Quarter Sheets Pizza, Leo's Taco Truck, G&B Coffee, Dang Sung Sa, Miz La La.
What do you enjoy most about walking around Los Angeles?
I think you can discover different things depending on the speed at which you navigate a place.  Walking allows for pausing, looking down, and understanding how spaces connect.  You can also go inside to outside and back again with ease. I like walking because you can clock so much information like smells, noises, and conversations in addition to what is visible.  I like walking the same places over and over again to see how they are activated, to see if what's happening there was intended and to see how are spaces are being maintained.  I like walking for physical exertion, to get winded climbing stairs, or walking up a hill.  You can feel the landscape in your body.  I like walking because it's easier to stop and start, you don't necessarily need a place to end.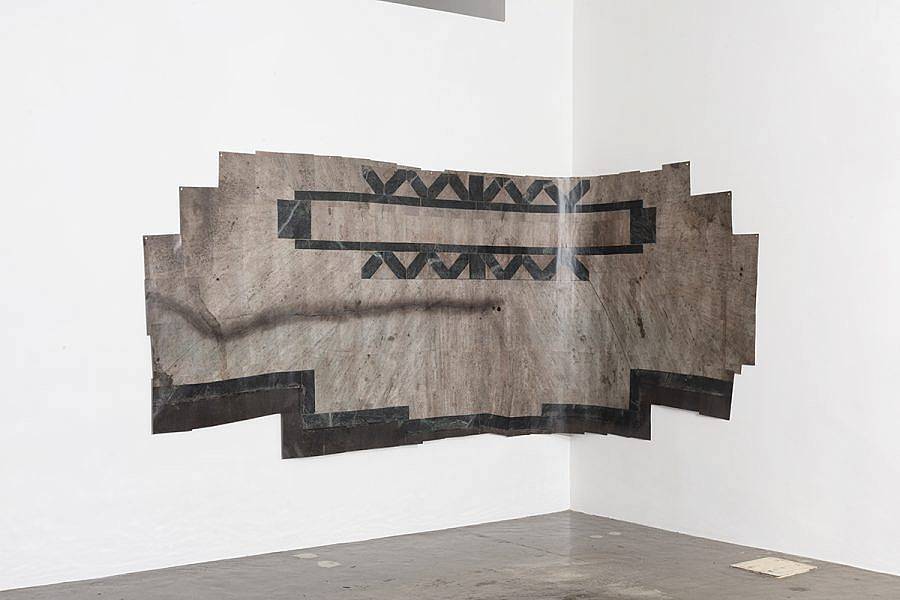 What does research look like for you?
I have big take your daughter to work energy and love to dig into a topic by reading, watching, interviewing, visiting, etc.  Huell Houser is a big inspiration in this regard.  I try to follow what's interesting, let it settle and then it ultimately ends up in my work.
Interview conducted and edited by Sam Dybeck.