Tell us a little bit about yourself and what you do. My name is Jillian Boustred and I'm a Sydney-based fashion and textile designer. I started my own label last year and before that I graduated UTS, with a Bachelor of Design in fashion and textiles. I have always done painting and drawing and in my final year of uni I combined my art with fashion to create print and textile designs. I continued this technique when beginning my own label, print is very much at the core of what I do and I always generate my own prints using hand and computer techniques. I love simple, structural shapes and use them as a canvas to communicate my prints.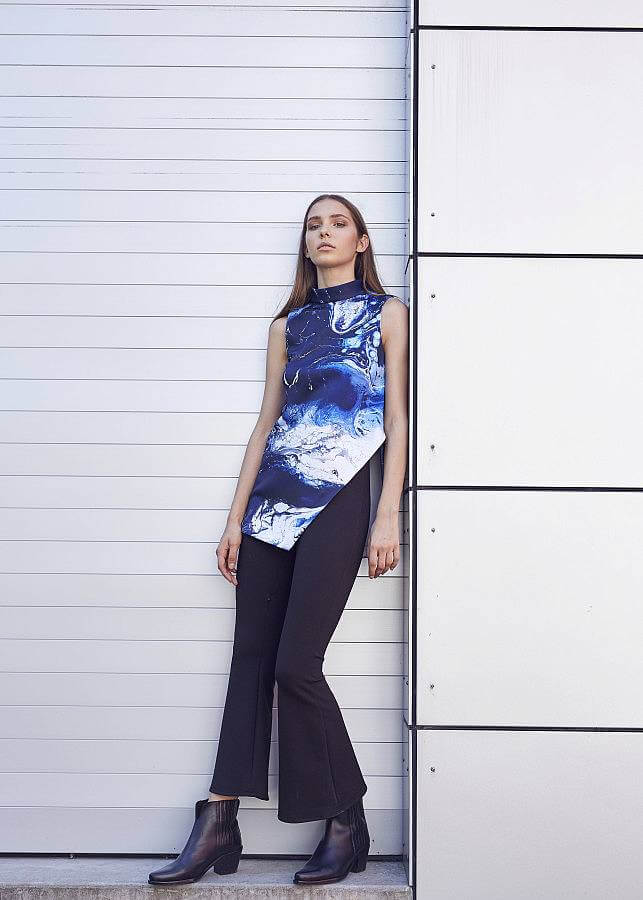 How has living in Sydney affected your work? Sydney is very beachy and there are a lot of beautiful landscapes and oceanic views which tend to affect my colour palette, textures and mood. It's also quite a casual and sporty city, which also influences my shapes, colour schemes and fabric choices.
What kinds of things are influencing your work right now? I'm always influenced by contemporary art, painting and graphic design. Modern architecture as well is something that influences me; I love clean shapes and structures which there is a lot of in today's architecture.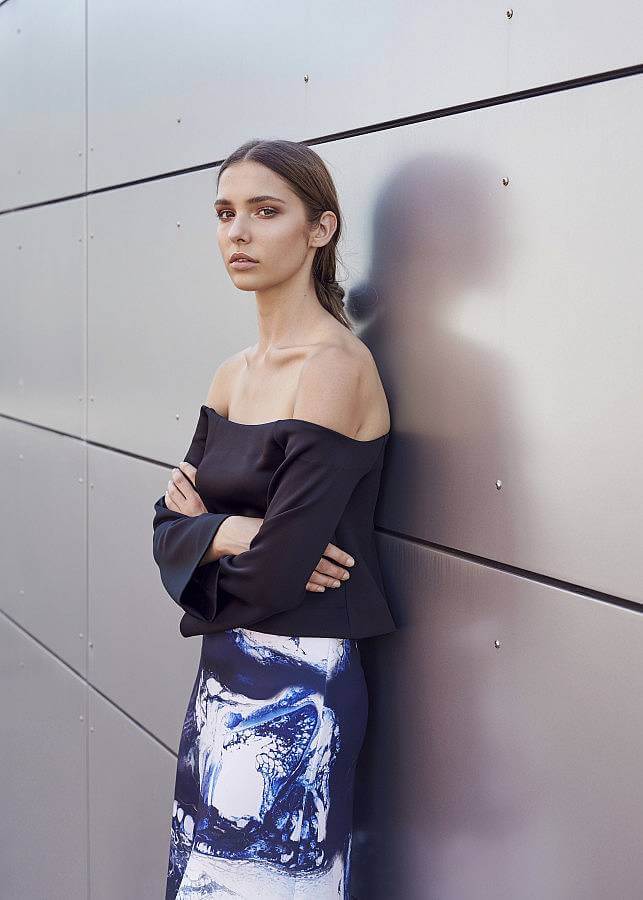 What are some recent, upcoming or current projects you are working on? I'm about to start working on a new collection for Spring/Summer 16. I'm also really interested in branching into swimwear and men's board shorts. I think it could be interesting to utilize my prints on swimwear, and there's also such a huge market here in Australia.
What designers are you interested in right now? I'm always interested in Dion Lee; I think his work is beautiful and so clever. Internationally I love Marni, their prints and fabrics are always stunning, and I love their use of shape and colour.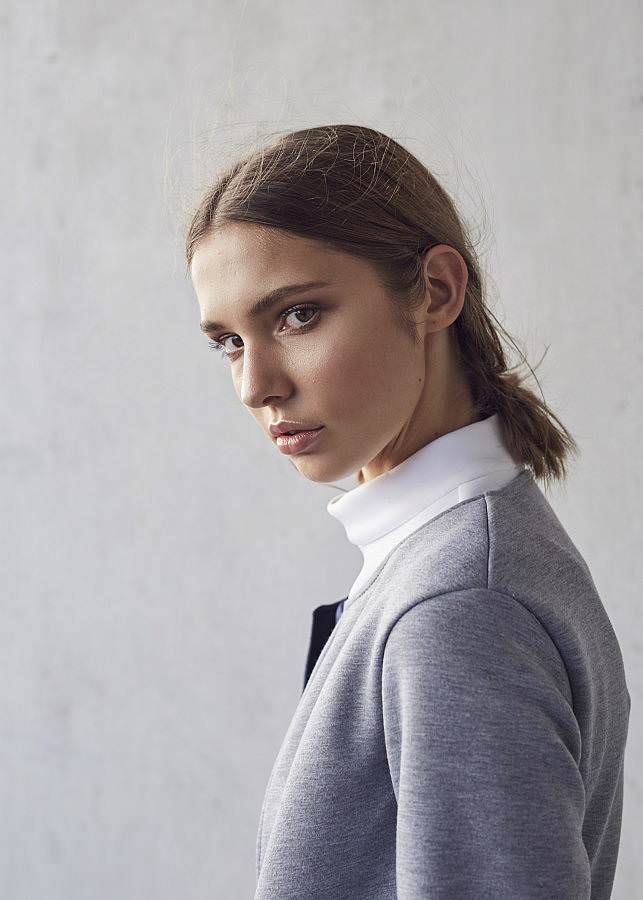 Tell us about your work process and how it develops. I normally start with a colour scheme and an idea about shapes or textures and then it is a very organic process from there. I always start with an idea/concept but it normally ends up completely different. I sketch my garment shapes while developing print artworks and then consider how they would work together.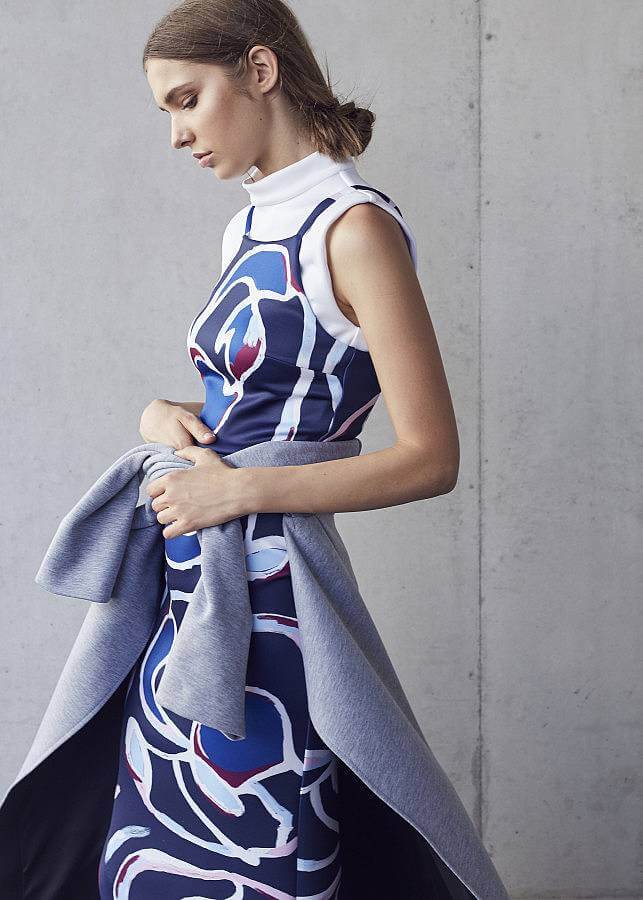 How long have you lived in Sydney and what brought you there? I've lived in Sydney since I was four. My family immigrated from South Africa. It's great having a South African heritage, I think that's where my love of colour and print comes from. But I love living in Sydney, it's a beautiful city with a lot to do and a very relaxed vibe.
What do you want a viewer to walk away with after experiencing your work? I want my customers to walk away feeling really good about themselves in whatever they have purchased and confident about how they look. The most rewarding part of the whole process is when someone is excited to wear something or tells me how good they feel in a piece.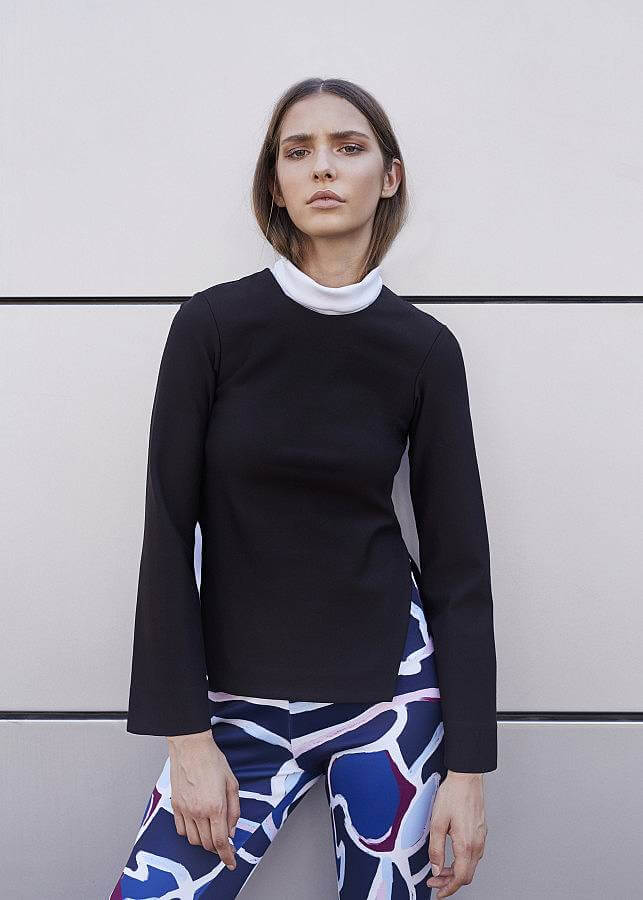 What's your absolute favorite place in the world to be? My favourite place to be in Sydney is at the beach. I also spend a lot of time up the north coast — I've grown up going to a small beach town called Pacific Palms, and it's probably my favourite place in the world.
What were you like in high school? I was pretty focused in high school. I spent most of my time doing art and textiles. I had a good group of friends and enjoyed it. It's funny looking back on school now that I'm working in fashion and thinking "I can't believe we had to wear the same thing every day!"