Tell us a little bit about yourself and what you do. Well, I'm Daniel DuGoff and I design a menswear line called DDUGOFF. I also do a lot of other things besides design the line — we're a small team over here, and it's really exciting to be a part of all of the pieces that go into making the label happen. Some of my favorite parts of the job are designing prints, sourcing fabrics, and going to factories to see materials become clothes. I'm not such a big fan of bookkeeping and doing inventory, but I definitely am aware of why it's important to care about those things as much as the design and production of the clothes.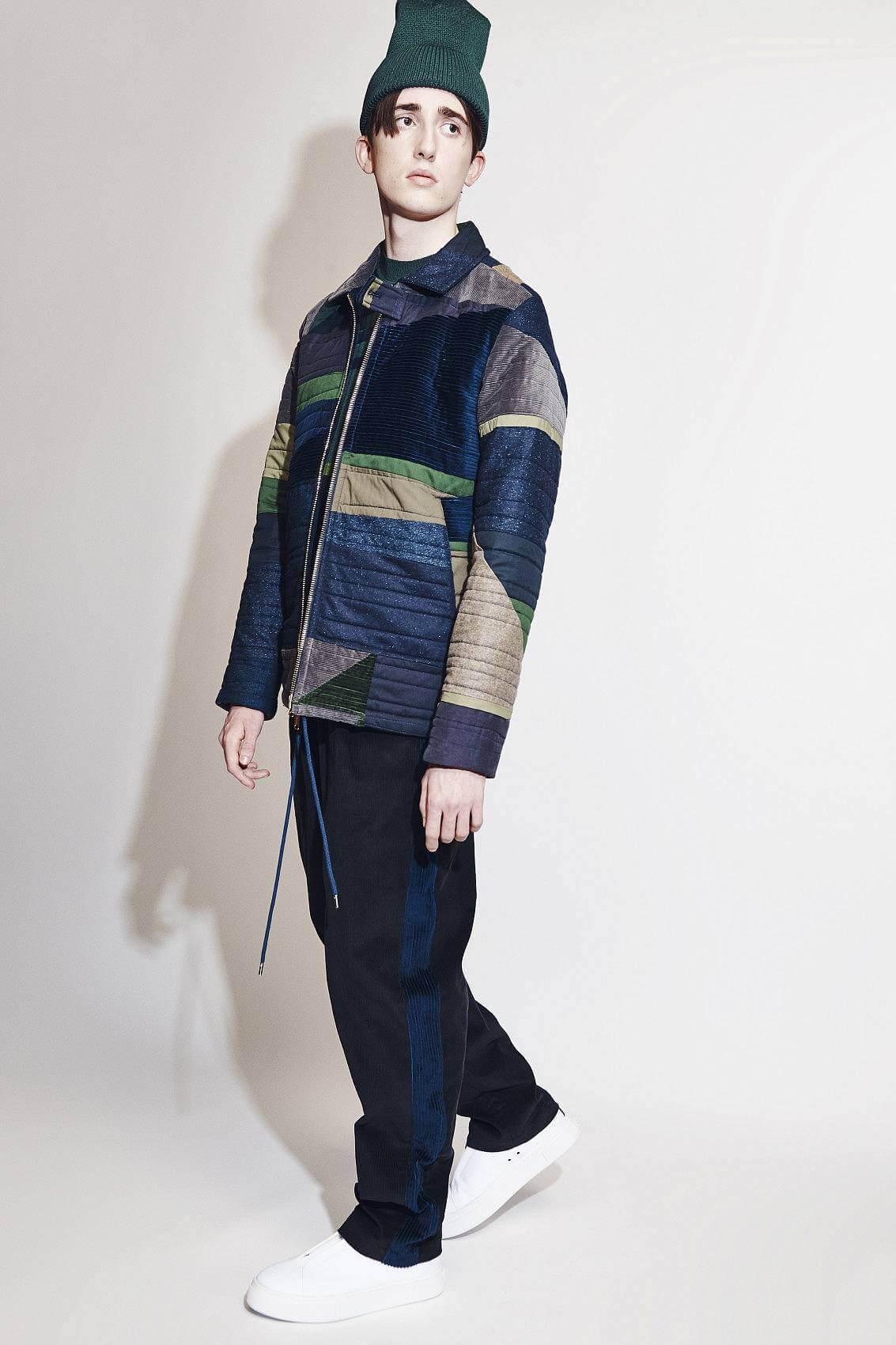 What are some recent, upcoming or current projects you are working on? I am very excited about this quilt project I'm working on as part of the Fall/Winter 2016 collection. I'm working with an incredible quilter in Atlanta who is piecing together left-over fabric from previous seasons and recent samples to make this gorgeous yardage, which is then cut into a coach's jacket in one of the New York factories I work with. I'm also going to be offering custom-made quilts on my website in the Fall, so you can sleep under a quilt of amazing wools and cashmere suitings sewn together with wide wale corduroys and super soft cotton flannels.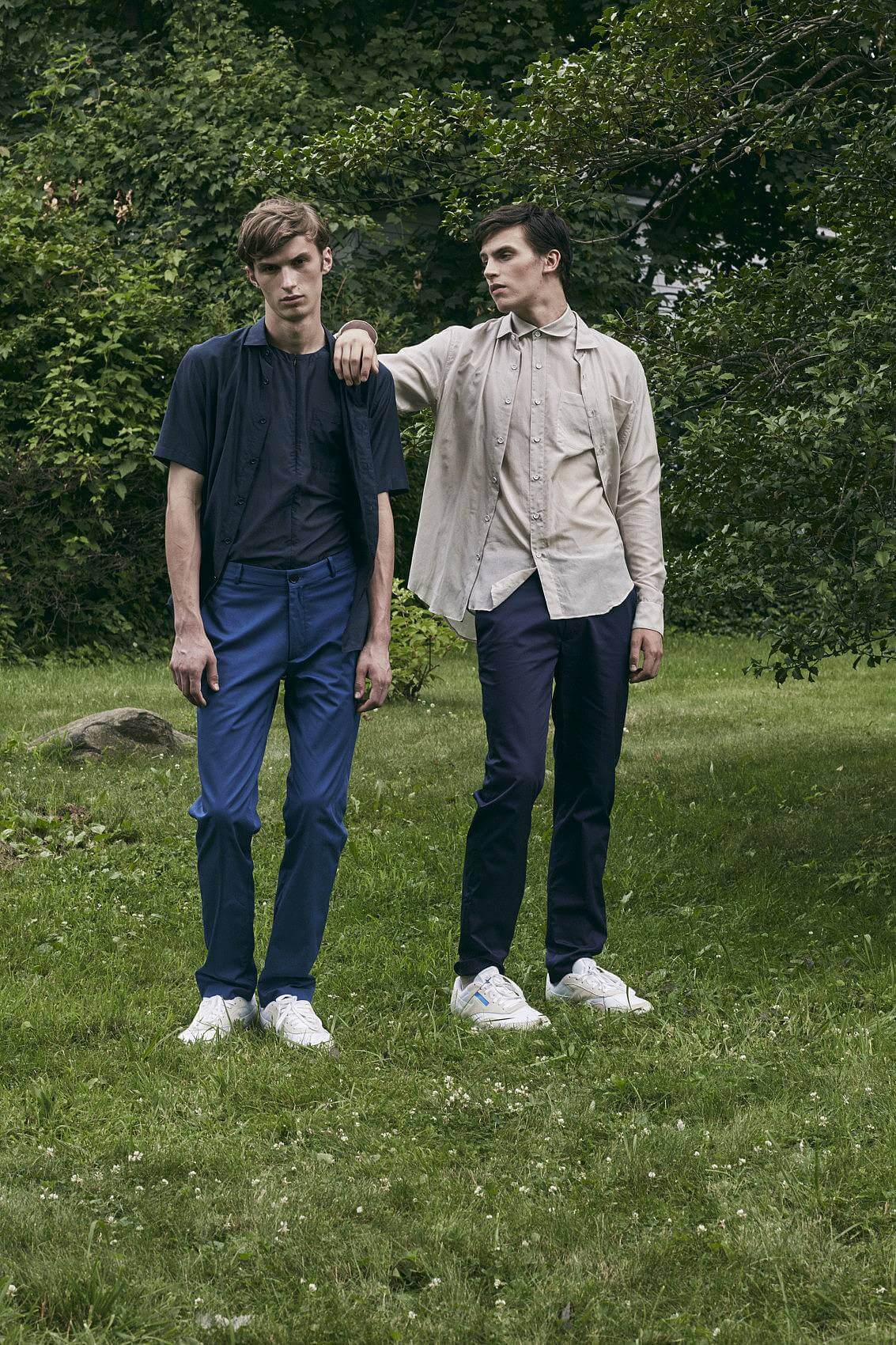 How did your interest in art or fashion begin? Growing up, I always wanted to be an artist. I loved drawing and painting (but really disliked anything with clay — much too messy). I went to college for architecture, which was the perfect education for me. It forced me to think of design at all scales, from the way someone's hand interacted with a railing, to the way that person found the building in the city, to the way the city was situation within a larger context. I liked having to think about all of the pieces at once. I liked having to think about how things worked, and worked together, and how something I designed would actually be made.
If you had to explain your work or brand to a stranger, what would you say? DDUGOFF is menswear for the guy who cares about looking like himself. These are quality clothes made of the finest fabrics from primarily Italy and Japan, which are then sewn or knit in the USA. The guy wearing DDUGOFF is interested in the design world (art, fashion, furniture…) but isn't a slave to it. He knows what's good, and he has more interesting things to talk about than just that.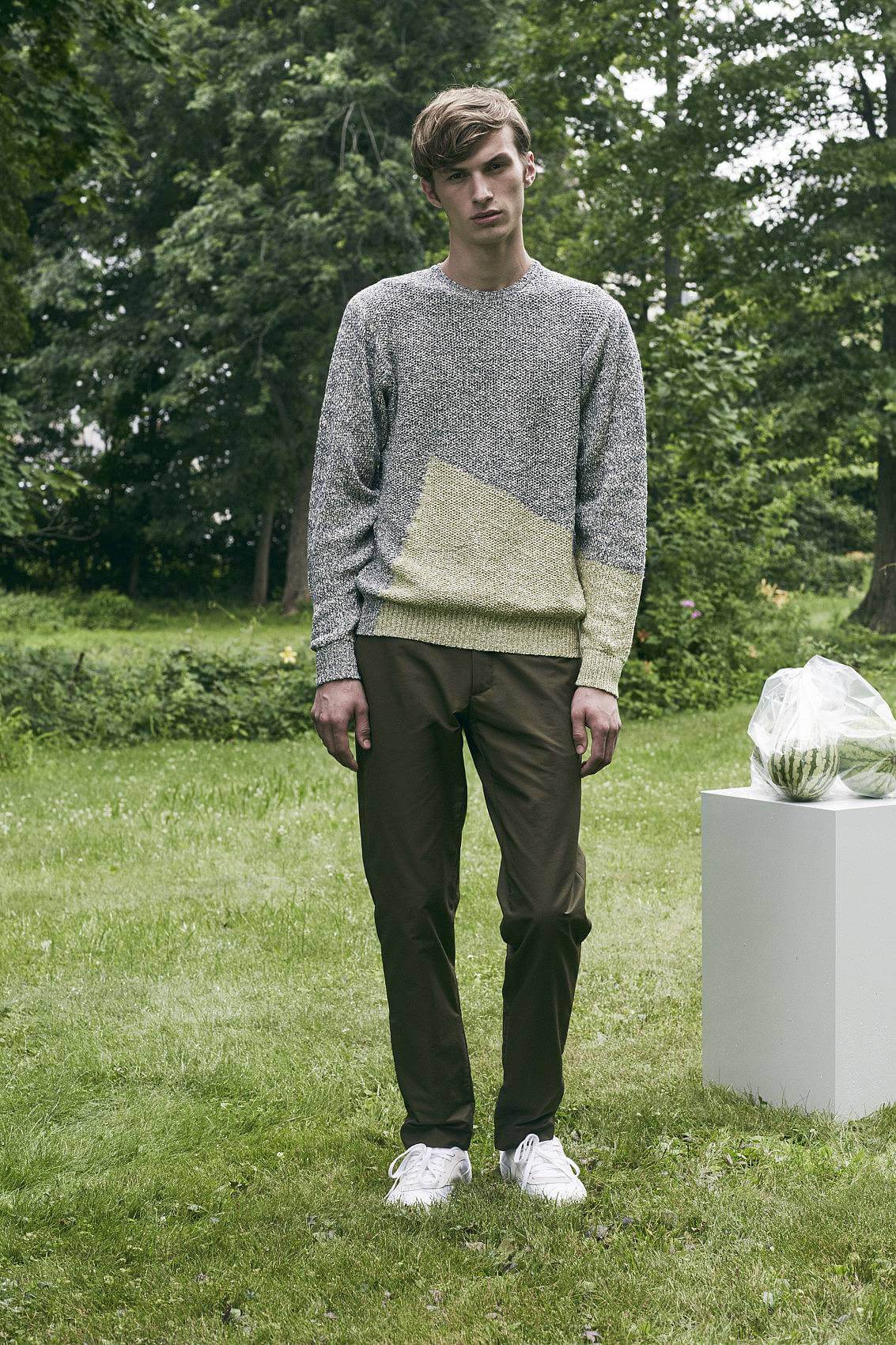 What materials do you use in your work and what is your process like? Generally, I tend to stick to natural fibers — cottons, silks, linens, wools. I really like Japanese nylon, especially cotton and nylon blends for outerwear and pants. Recently I've been using some rayons like cupro and lyocell which can have an amazingly silky hand and when mixed with linen or cotton feel incredible. I develop the prints and the knits from scratch in-house. Sometimes, I collaborate with artist or design friends to create a graphic. It's very important to me that the brand is its own — that the iconic pieces from each collection are original to DDUGOFF.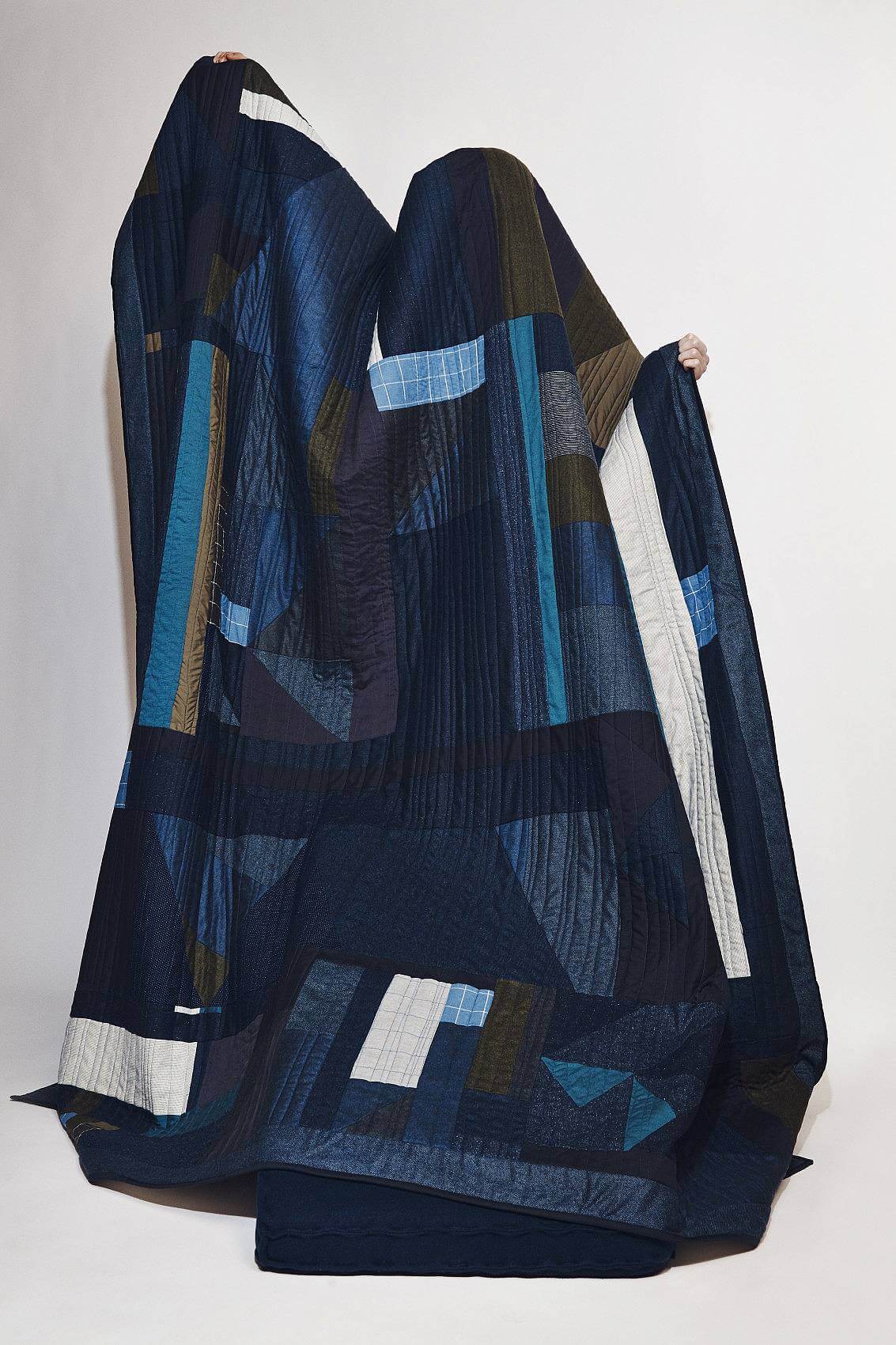 What artists or designers are you interested in right now? I am obsessed with Anton Alvarez, who has been using a machine that wraps thread around objects to create pieces somewhat reminiscent of furniture. Recently he has been using a huge clay extruder to make sculptures that are extrusions of letters. I like his work for so many reasons, but the biggest one is that the way he makes everything is usually on display with the finished pieces. The making of the sculpture is its own work, and I love that. I've been really into Tomas Saraceno since collage because his architecture is such a beautiful extension of what groups like Archigram and Ant Farm were working with in the 1960s and 70s. Recently he's been showing sculptures that are spiders spinning webs inside of glass boxes. Again, I love seeing the piece being made right in front of me.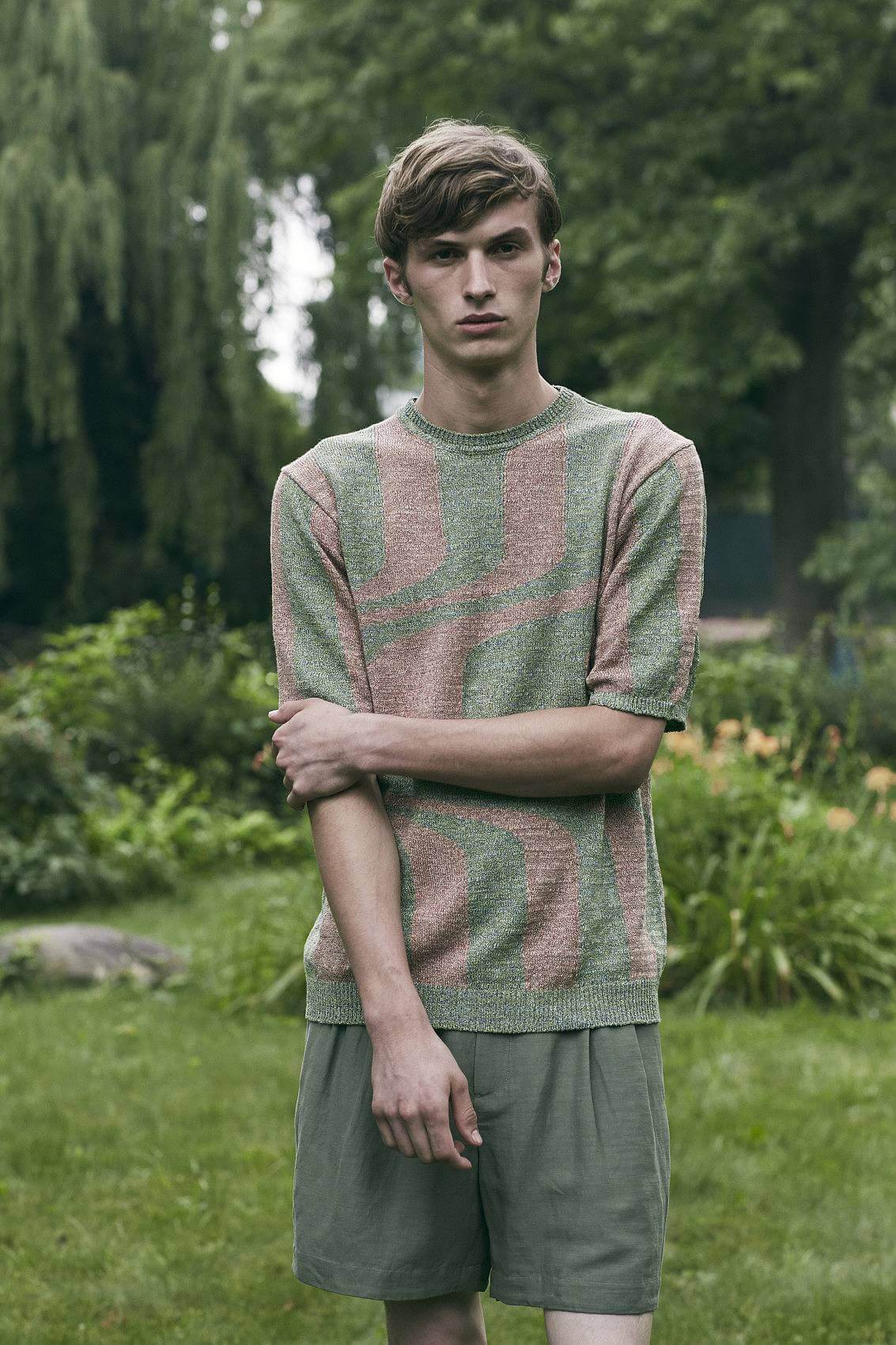 What's your favorite thing about New York? New York is such an incredible place to live because there is unbelievable access to the best of everything. There's no where else in America with such good art, design, or fashion.
What is your snack/beverage of choice when working in your studio? Always and forever: peanut M&Ms and seltzer. Sometimes: fig bars.
What are you listening to right now? In no particular order: Tame Impala, Woods, War on Drugs, DIIV, The Range