Tell us a bit about yourself and what you do.
My name is Kate Mosher Hall. I was born in Los Angeles Ca. When I was 18 I was in an accident that injured my facial nerve, as a result I have been living with facial paralysis since then. I was a drummer in punk bands in the early 2000s and was lucky enough to tour the world with Mika Miko. Later I went on to study at Pasadena City College, CalArts and UCLA.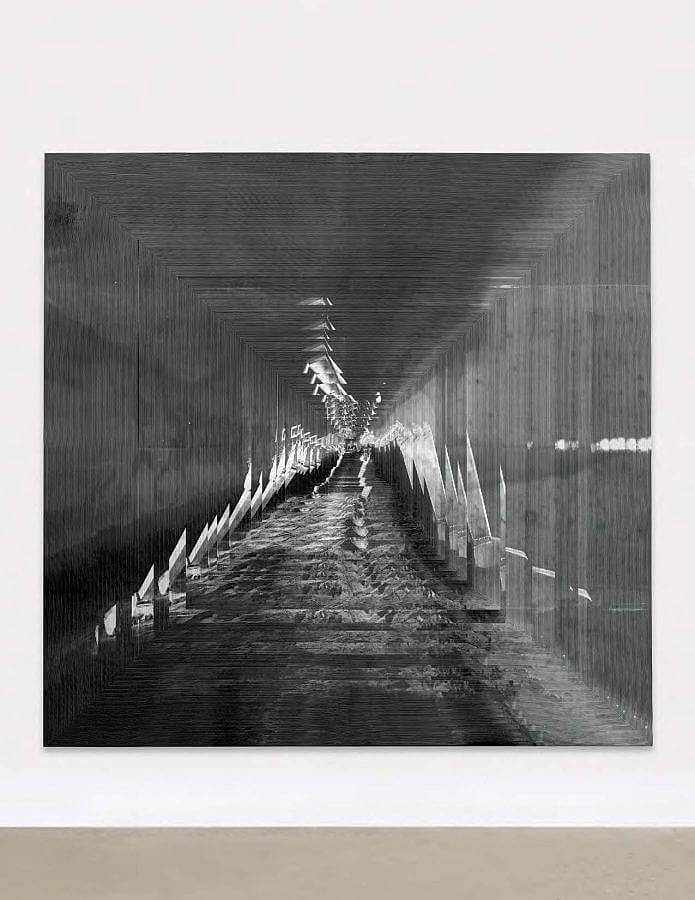 How did you first start making art?
I have always been making art. More specifically I got into silkscreening when I was in bands and in the music scene. I made posters and merch in a DIY scene. I have a relationship with silkscreening and drumming and think both are grids. It was through these processes that I started to experiment with how expression, difference, spontaneity, emotion can be in contrast or in play with the grid.
Do you have any standout shows you've seen recently?
Julia Yerger at New Low and Rachelle Sawatsky at Artist Curated Projects in Los Angeles.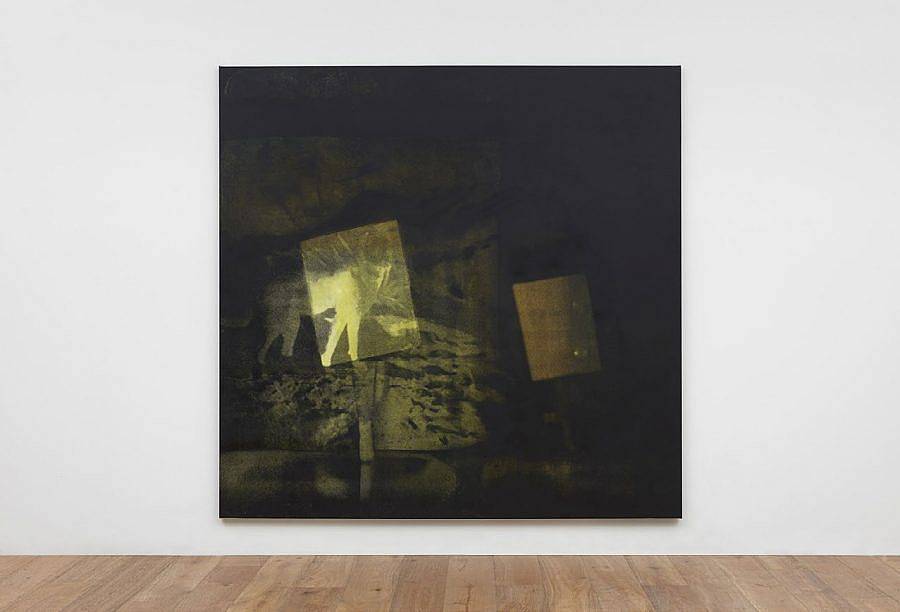 Can you talk about the silk screening techniques you use for your paintings? How did that come about?
After I graduated from CalArts I was hired as a silkscreener for a painters studio. During this time I was able to experiment and play around with techniques, scale and material. It's very different to print large on canvas than on paper. After a few years I opened my own silkscreen studio and freelanced for many different artists in LA. I enjoyed discussions with the artist and appreciated the different approaches they would take with the material to achieve what they wanted in their work. i.e. being looser, more specific, involved or not, experienced or experimenting. It was important for me to witness and be in discussion with so many different makers. It's a very intimate space to be making with someone else and for them to have trust or relinquish control over the process to you.
Your show in 2021 at Hannah Hoffman dealt with themes around seeing and spectacle – could you speak more about that material and maybe how it's changed since the show?
I would argue that a repeating theme in my work is around the act of looking. I use strategies in my work to create dynamics of how we look at images or also maybe- how images look back. Some of these strategies are that I print in different resolutions that make different parts of a painting be seen at different proximities so there are different reveals or different timings. I think about hierarchies in an image, for example how a part can be presented or obfuscated and how that changes a viewer's response to what they are looking at. I am interested in the mechanics of an image.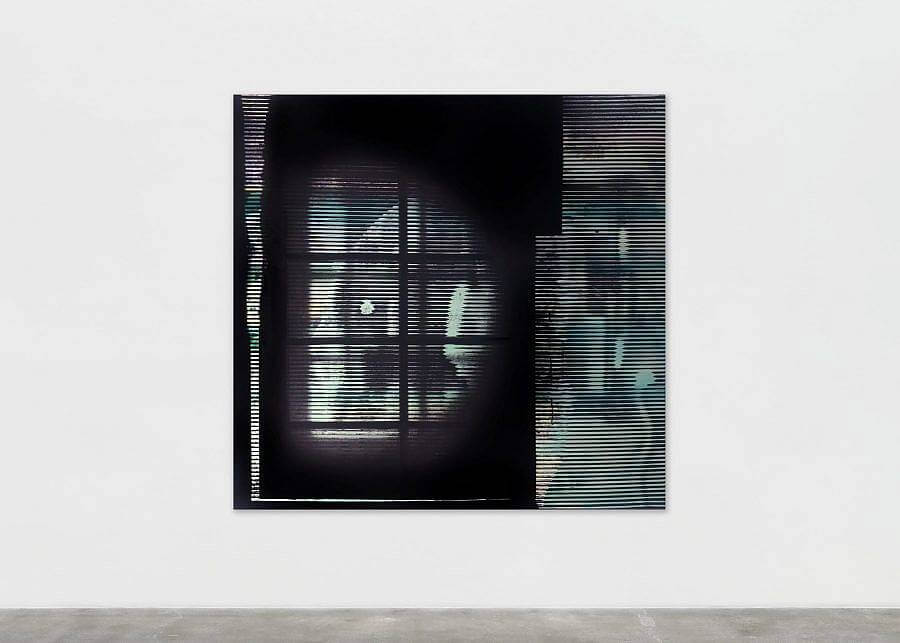 What do you collect?
Oh this is a fun question! I am a virgo so I think about collections often. I love groupings and thinking about differences within the group. Like when you take an online test to see which spice girl is your personality type. I guess what I collect probably tells a lot about my identity and how it's constructed. I collect music, books, art, clothes, plants, all really exciting and boring things.
What was your experience in the MFA program at UCLA? How do you feel about the necessity for Grad school programs in the life of a career artist?
First of all, it's expensive. I pretend all my student loans don't exist and try to never think about them. I went to UCLA at a very strange time when they were rebuilding the studios so the program was moved to a grocery store. The grocery store always felt like I was dreaming with switched up architecture like when your house isn't your house but parts feel familiar. Then we moved back to the newly reconstructed building which was a complete 180 from its original state. The new building is very upscale and was featured in Architectural Magazine. This new investment and space seemed to take priority and the culture around the studios completely shifted into a new context. More professional but also more isolating and then covid hit and then it was over. For me I enjoyed working with the professors, I made some friends but most importantly I was able to stop working for other artists and could recontextualize myself from being the assistant to being the artist. Taking the time to focus on myself was a risk but ultimately it worked for me. I went to school later in my 30s and now I am working for myself. Side note, being able to work with Silke Otto Knapp before she passed was a life changing experience. She was an amazing artist, mentor and teacher. I will miss her dearly.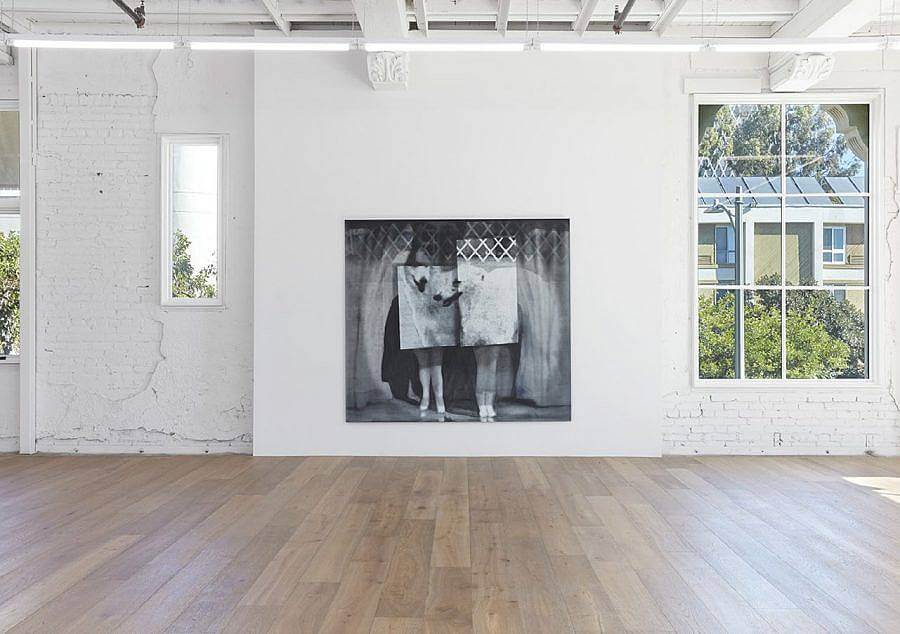 How does color function in your work?
I think sometimes my work looks like it's black and white but it's not.
What does your studio look like (include a photo if possible)?
My studiomates and I call our studio H.O.E. which stands for Heaven on Earth. My studio is in the back by a courtyard we all share. I often do my work outside where the lighting comes from the sun. Inside is where all the silk screening equipment is. I made my exposure unit and vacuum table with my neighbor who is a welder. The studio space looks like a science lab sometimes. We also have been known to throw some pretty good parties.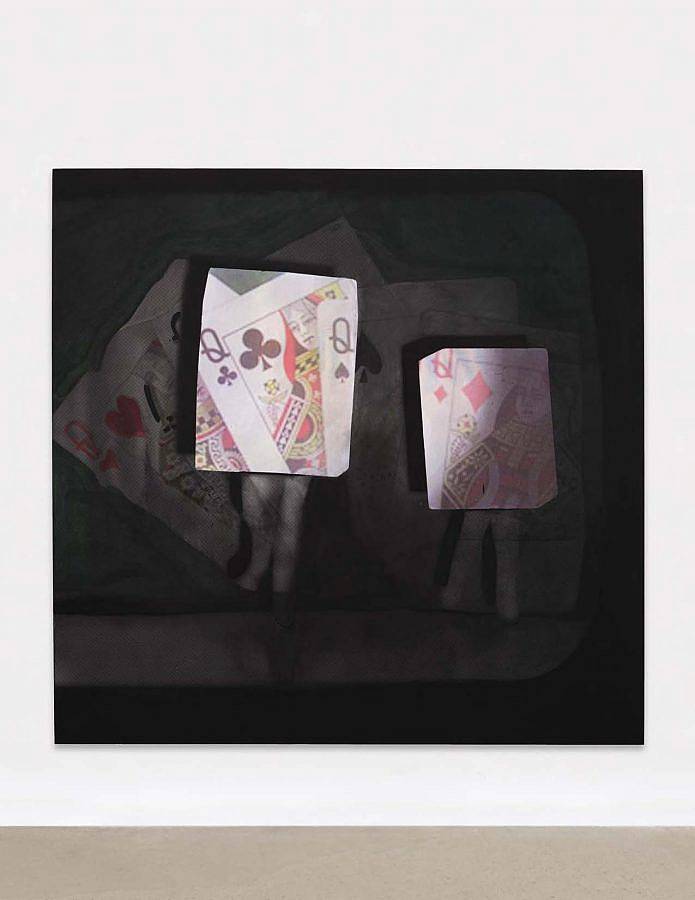 Do you have any upcoming projects you can share with us?
I have a lot of projects coming up but I can't share them yet. I'll say things will be happening in New Zealand, Vancouver, New York and Los Angeles.
Interview Conducted by Milo Christie