Tell us a little bit about yourselves and what you do.
My name is Kathy Patino, and I am the mind behind Girl K. 
How have you been coping over the past few months? Are you doing okay?
I've been doing alright, I am trying not to get overwhelmed by feelings of not being able to do enough, I am constantly trying to come up with ways I can help others and am currently trying to start up an art upcycling project under the name "See You Around" that aims to raise money for organizations/funds/charities that will help make positive changes in the world.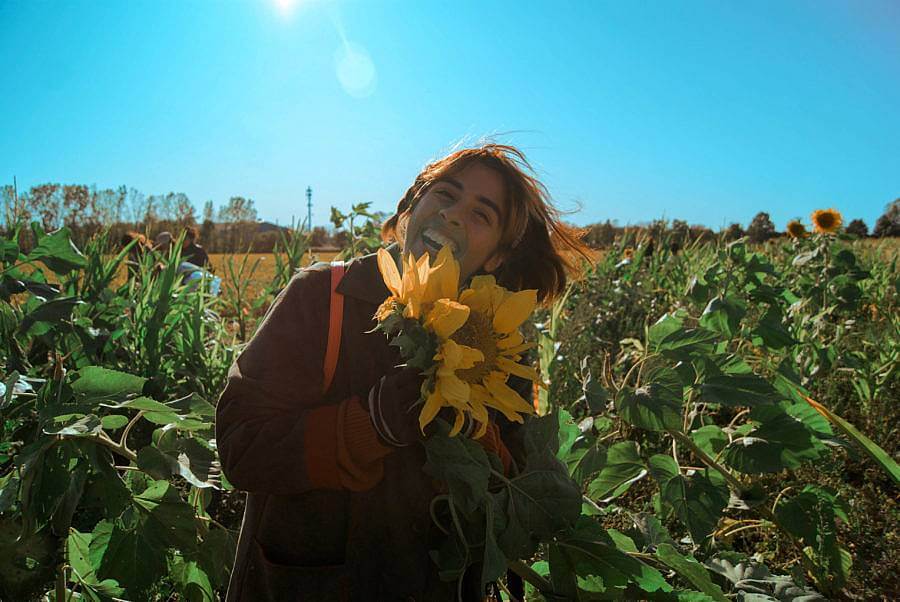 What are you really excited about right now?
I'm really excited about the next two albums we'll be releasing. It's been a wild ride making them and neither of them are even close to being done. That being said, I am also getting busier and busier as I'll be going back to school full time and working a job full time. (Thats exciting but also super nerve-wracking).
How did Girl K begin? How has the band evolved since then?
Since I was a little kid, I always dreamed about being like Demi Lovato or Miley Cyrus, like the Disney channel stars I had posted up on my bedroom walls. I started writing songs in the 3rd grade, eventually I taught myself to play instruments well enough to accompany them. From then on I was non-stop writing songs. I kept writing and putting out music on soundcloud for a longtime, but I'd often get discouraged and eventually took a break from striving to become a "famous" musician. It wasn't until I performed at an Open Mic at a venue in Joliet that I felt like I had to keep pursuing a career in music. I had never been so well received by a crowd of strangers before, I was told to record the music I performed there and so I did. Those songs that I performed and would write especially for that open mic, later became Sunflower Court. The next year or so I'd play with a band backing my songs, eventually switching out members over and over, until I finally found the perfect match. The guys I am with now are truly amazing, and are a huge part of the reason Girl K has musically grown and become what it is now. Love you Alex,Kevin, And Tony. 
What's it like living and working within Chicago's music scene?
I refuse to believe there is anything like it. It was like magic coming here, going to my first house show, playing my first show.  Those first years when were a whole new world, and I always felt so cool. I had never felt so cool. I get exciting about maybe having kids or nieces or nephews to tell stories to, about my time in Chicago, as a musician, as a freshly out of High School girl with a crazy dream. Chicago's music scene can feel very welcoming, very scary, and exciting. Whatever it is, it is home and I am so proud of so many of the musicians here, there are so many wonderful creatives and people who work at venues and in the industry in general that I love. I have loved living in Chicago, the winters can be a real bummer, but thank goodness for my friends and loved ones, because they truly keep me warm and well year round.
How would you describe your music to a stranger?
Inconsistent but in a good way
Why did you choose to cover Radiohead's No Surprises? What meaning does the song hold for you personally? 
I recently went through Radiohead's Discography and out of the songs that really resonated with me, I knew I wanted to cover No Surprises most. It always pulled at my heart. To me it was a song about wanting peace, about the toll that injustices out of your control take on people, on victims of those injustices. I dream of peace and kindness, and try to emulate that everyday, my heart breaks with the world in the wakes of tragedy. 
Who are some of your favorite artists, designers, musicians, or writers?
Grouplove, Hannah Hooper from Grouplove is an exceptional artist. 
I've really been into pop music lately, and am definitely bopping to Taylor Swift, Caroline Polachek, Lorde, and Rina Sawayama.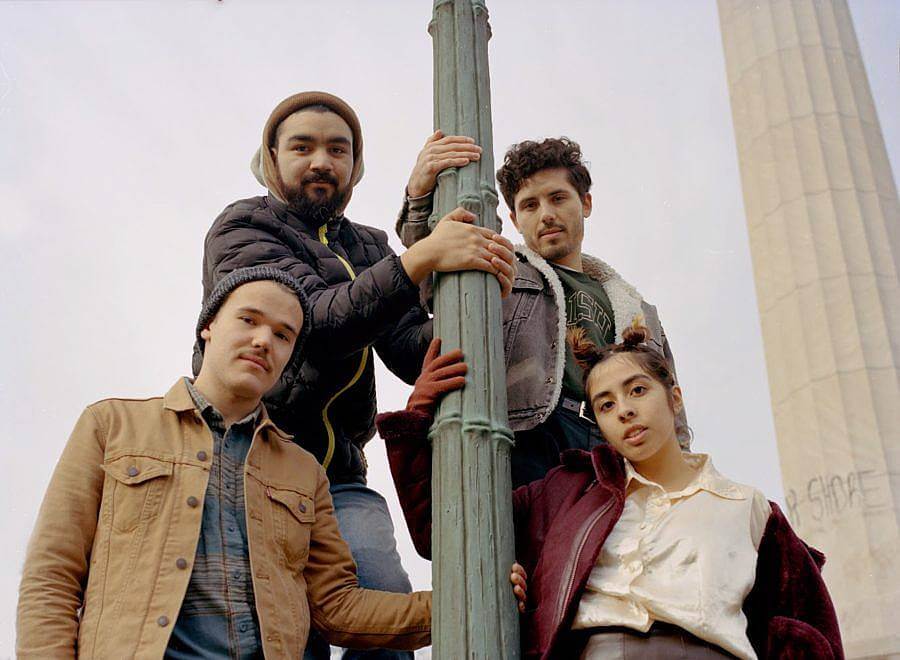 Can you talk about the non-profit you've started for artists, See You Around?
See You Around is a non-profit upcycling art project where artists can create works of art out of donated surprise and miscellaneous objects to raise money for organizations/funds/charities who's goals are to better the world. I am currently working on proving the concept and have received a few donations and am seeking more artists to participate. The idea came to be when I felt I needed to do more for the black lives matter movement and small businesses/venues struggling during the pandemic. I couldn't afford to keep donating, I am not financially stable enough to do so, but I can encourage others to donate and create other ways to bring in money for organizations with the voices to create positive change faster.
What do you do when you're not working on your music?
I like to make art, watch movies and food eating competitions on youtube. I recently picked up rollerblading and hacky sack so thats been fun!