Tell us a little bit about yourself and what you do.
My name is Emanuel Edwards. I was born in Chicago, IL, raised in Huntsville, AL. 
I am an artist. I love adventure and exploration. I cherish my family, friends, fishing, old clothes, traveling, and cooking. 
I am a vintage clothing proprietor based here in Chicago, IL. I specialize in unique pieces of clothing from 1920s-1990s. 
Can you tell us a bit about your mantra "REPAIR. REWORK. REIMAGINE"?
There are a ton of people selling vintage clothing nowadays and I never wanted to be just another person in the sea of vintage clothing sellers. I've always wanted to stand out and be different. I came up with "Repair. Rework. Reimagine." Because I feel that it is a solid foundation for my brand. I believe there are more opportunities for those that are able to do their own repairing of clothing, reworking of garments, along with having the ability to reimagine how to use a piece of clothing.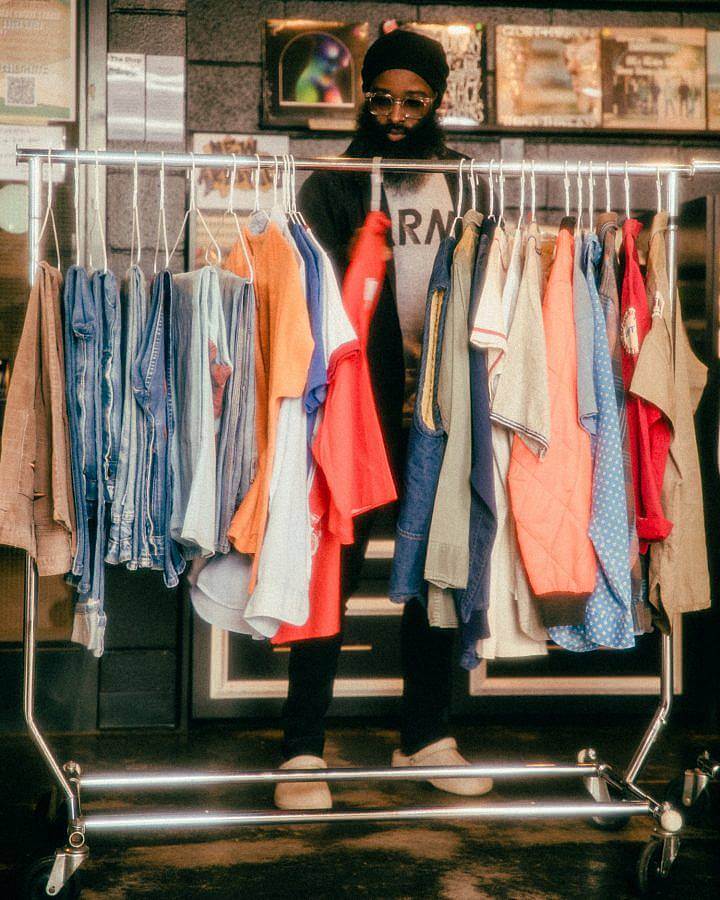 What sparked your interest in vintage and how did you begin The Goody Vault?
Instagram really played a big role in opening the world of vintage clothing for me. Being able to span the globe via a mobile device is powerful. I was able to find very niche vintage shops from around that world that truly fascinated me. One shop that inspired me was Wooden Sleepers by Brian Davis, located in Yonkers, NY.
I started the Goody Vault in 2018 after a conversation with an old mentor. He basically told me I should be doing more and I needed to create something. 
Can you talk a bit about the bags you have been crafting?
The bags that I have been crafting are literally made from scraps of clothing, vintage military laundry bags, feed sacks, and other random textiles. Bags are great because they are for the most part size inclusive and most people use them. I personally love bags and clothing with a lot character and colors. These bags are basically a collage of textiles.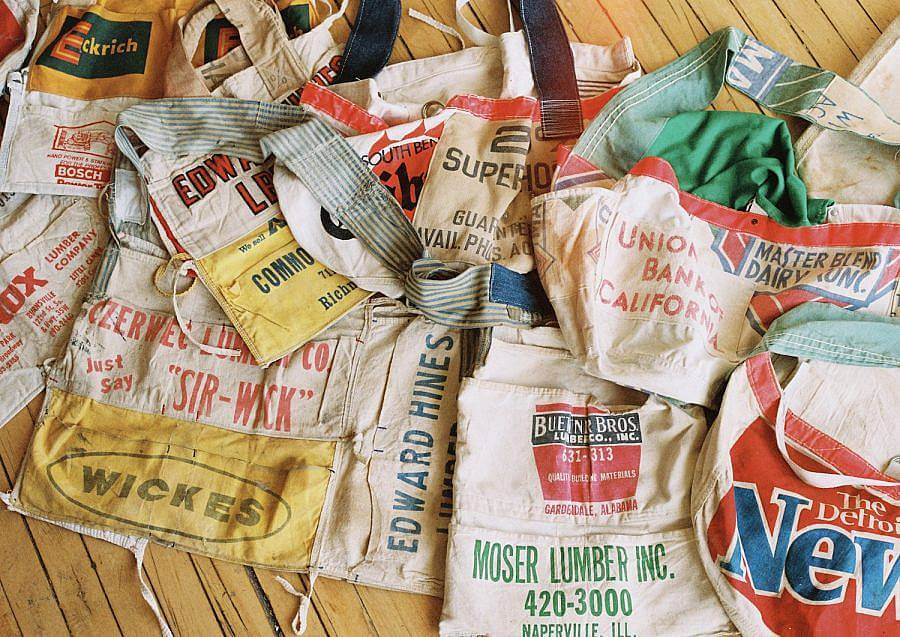 What was it like growing up in Huntsville, Alabama and how did you end up in Chicago?
Growing up in Huntsville, AL was amazing. I was able to spend a lot of time outdoors since I grew up on 2 acres of land. The city Huntsville, AL is much more rural than Chicago so to access remote parts of the outdoors is much easier. I gained a love for nature and being outside because of my upbringing in the south. Nothing is more soothing for the soul than being amongst the sounds of the birds, the smell of trees, and trickling of creek waters.
I ended up back in Chicago because my father was terminally ill and my girlfriend. She told me it was time to move!
When did you open your showroom and how do you value the experience of in-person shopping?
I opened my first showroom in Oct 2019 while living in Huntsville, then in July of 2021 I moved into my first brick and mortar so the current showroom here in Chicago is my 3rd space. I value in person shopping the most. I believe its where people can get the true essence of the Goody Vault experience. Also, relationships develop much more authentically face to face. Shopping is transactional but it shouldn't be limited to just that. Shopping is an experience and when I am face to face with my clients I try to make them feel relaxed and taken care of when they are with me. That's my number one goal.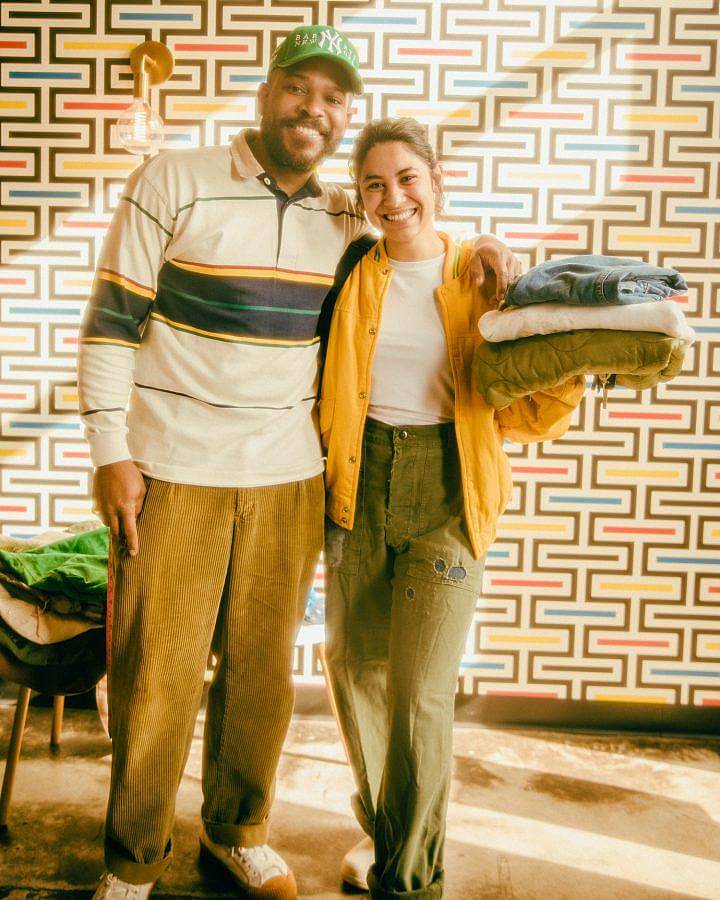 You have great personal style, what are some wardrobe staples of your's?
Thank you and great question. Some of my wardrobe staples are the following:
-1970s Repaired 501 Levis Denim Jeans (Heavily Patched by me)
-All black Bass Weejuns Loafer
-Uniqlo white socks
-Dunrite Leather Works Custom Studded Belt
-1950s Osh Kosh B' Gosh Denim Chore Coat
-1970s Red & White Ringer tee
-Tan New York & Hat Co Newsboy cap
-1960s Paint Stained OG 107 Pant
I could keep going but those are some favs that come to mind.
What has been inspiring you lately?
-Good food. 
-One of my favorite shops here in Chicago, The Center of Order and Experimentation. 
Check them out and tell them, Manny sent you.
-Having coffee chats with my creative friends.
-Smoking with my girlfriend. We come up with good ideas when we do. Lol
-New Music
-Watching documentaries, like DW Documentary on Youtube, check it out
-Purposefully meeting new people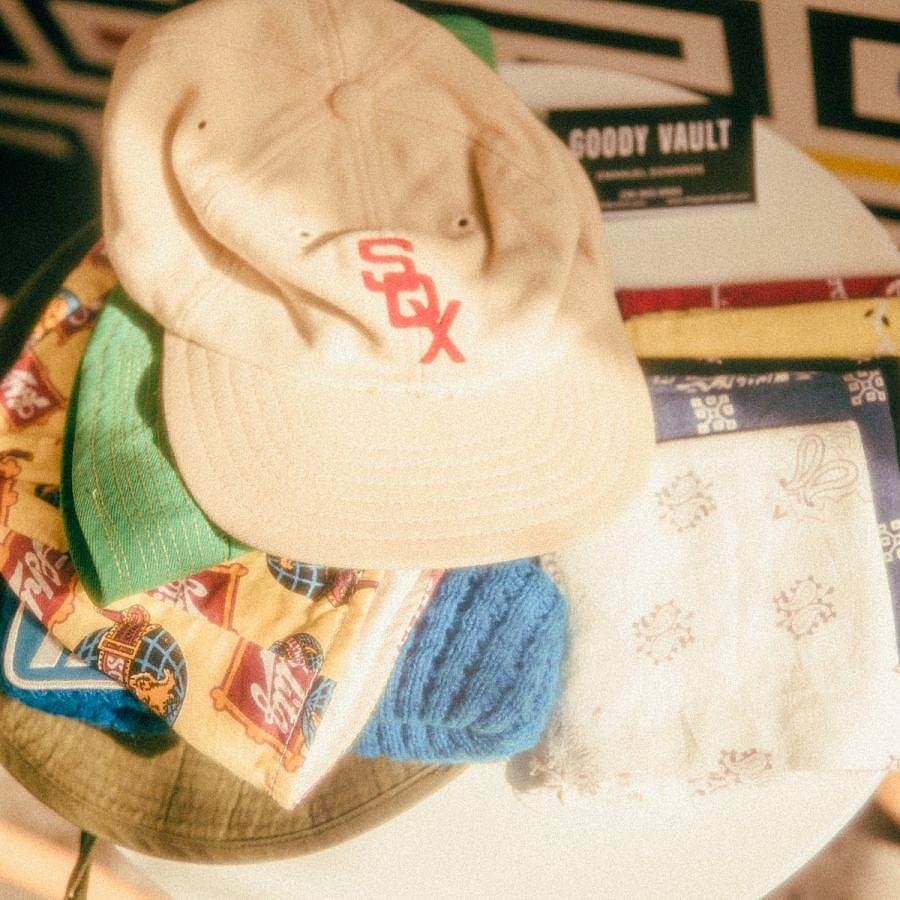 Some of the repairs you have made feature unique items like quilts and feed sacks, how would you typically describe your approach to utilizing these materials?
My approach to repairing clothing is basically making whatever materials I have at the moment work. I try to put myself in the mindset of someone in the 1940s who lacked the resources to buy a new garment. They would repair their clothing with whatever materials they had available at the time. That is what I try to do.
What have you been listening to lately?
Here's who I've been listening to lately:
-Yussef Dayes
-Elujay
-Arthur Prysock
-Andrea Bocelli
-Frank Sinatra
-Antonio Carlos Jobim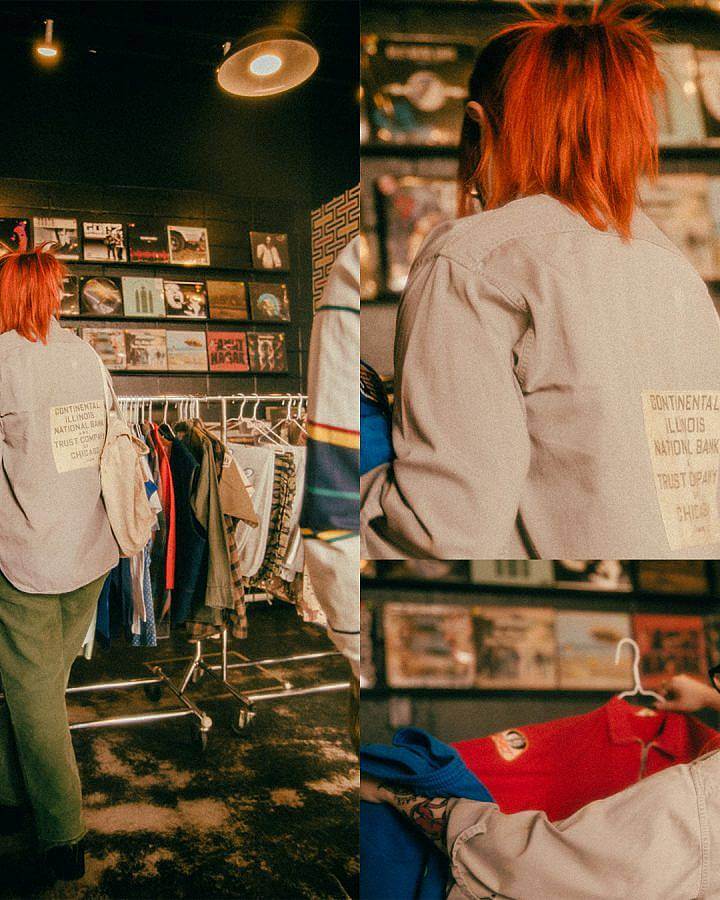 You seem to gravitate toward workwear and military garments, how did your interest in these items develop?
I got my interest workwear from my dad. My late old man worked in the railyards here in Chicago for a considerable amount of time so hearing those stories made me love it. Also, I worked as civilian for the Army for 10 years so I guess that rubbed off on me a bit.
 What are some things you would like to see return to modern garment production?
I would love to see more small batch high quality garments being produced. Producing high volumes of clothing is wasteful and the quality always suffers.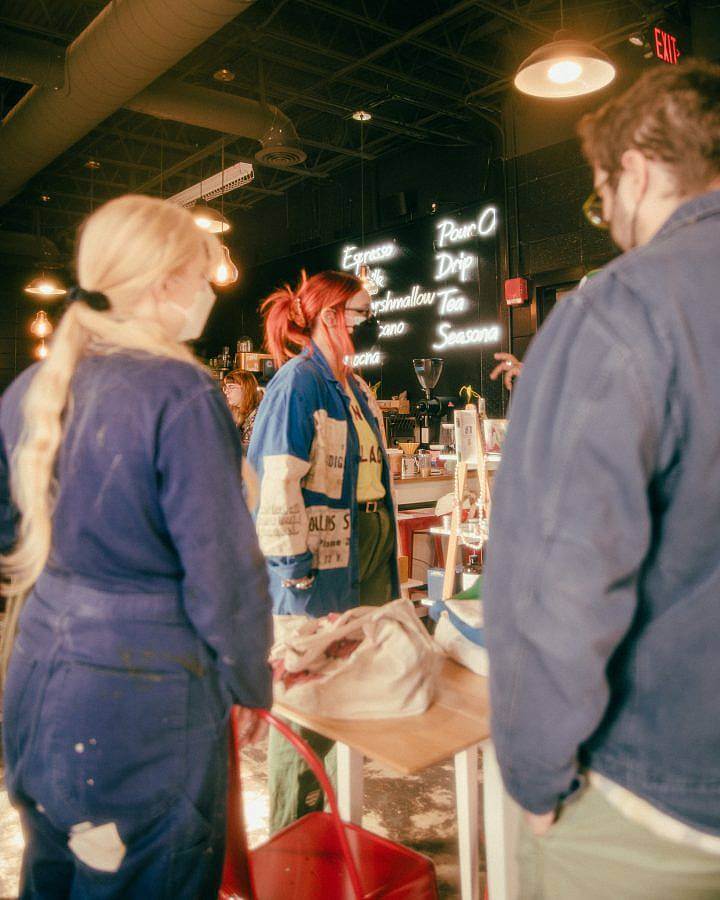 Any goals for 2023?
Grow my clientele base here in Chicago and help as many people as possible enhance their wardrobe one piece at a time. 
Interview conducted by Sam Dybeck and drafted by Milo Christie.