Tell us a little bit about yourself and what you do.
I was born in Philadelphia, but grew up in Washington, DC. I was lucky enough to go to a high school that focused heavily on the arts, but I wasn't convinced that I wanted to be an artist until I was at Kenyon College, in Ohio. I had been practicing photography for most of my life, but ended up getting into sculpture and installation while I was there. After graduating, I moved to Providence, RI to get my MFA in Sculpture at Rhode Island School of Design. I moved to Philadelphia about a year ago, and I'm happy to be back! Here, I spend time in the studio, teach, and work at a community arts non-profit.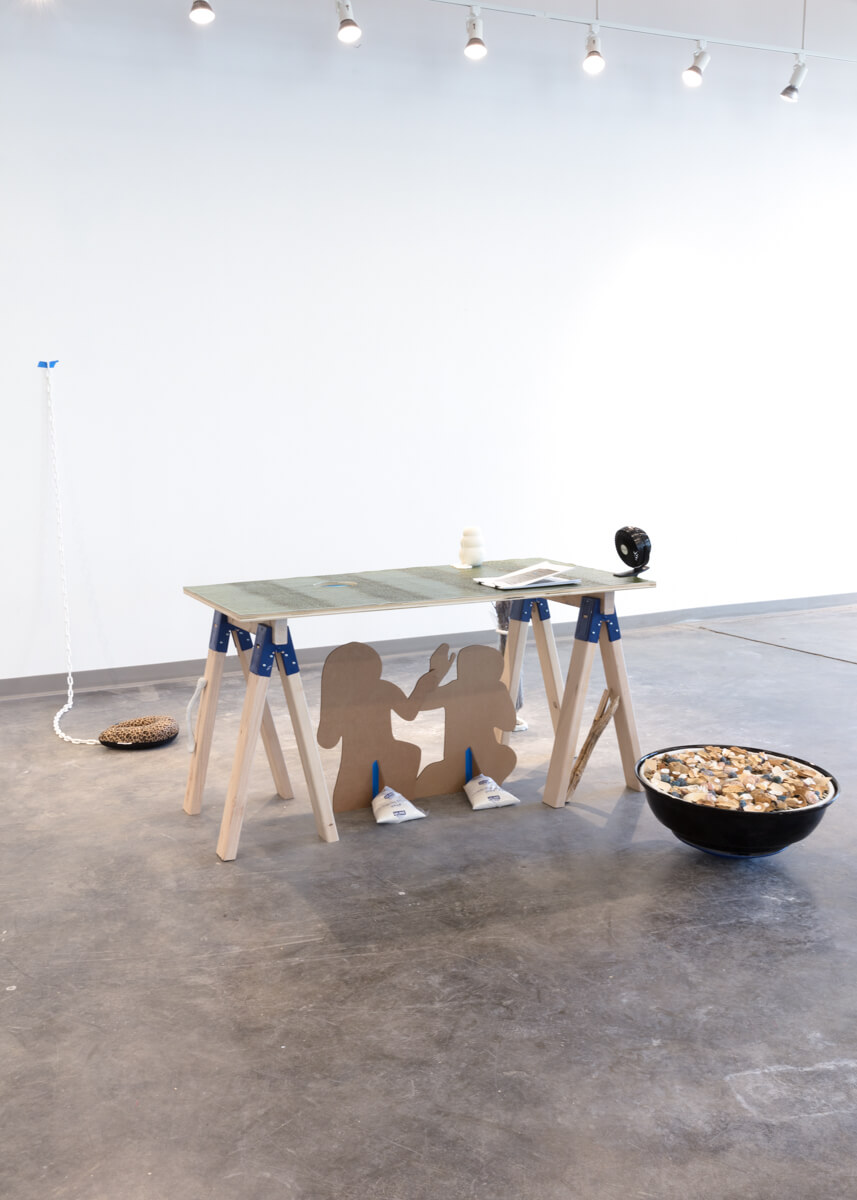 What are some recent, upcoming or current projects you are working on?
Currently, I'm working on commissioned project. I've never done something like this, but it's been a fun challenge to make site-specific work, and to do so with the input of the people that will be spending time with it. It's still very much in-process, but I'm excited to see how it turns out!
What materials do you use and what does your process look like?
For the most part, I use found materials. I stash things away in the studio, and will pull them out when I start working on a new piece. Sometimes, I'll even borrow objects from older pieces and add them to a new sculpture, which lends an extra thrifty material continuity to the work. This is part of how my process has changed over the years – I used to plan every detail and then focus on executing that vision, but now I tend to create an outline of the piece and then fill in the blanks over time.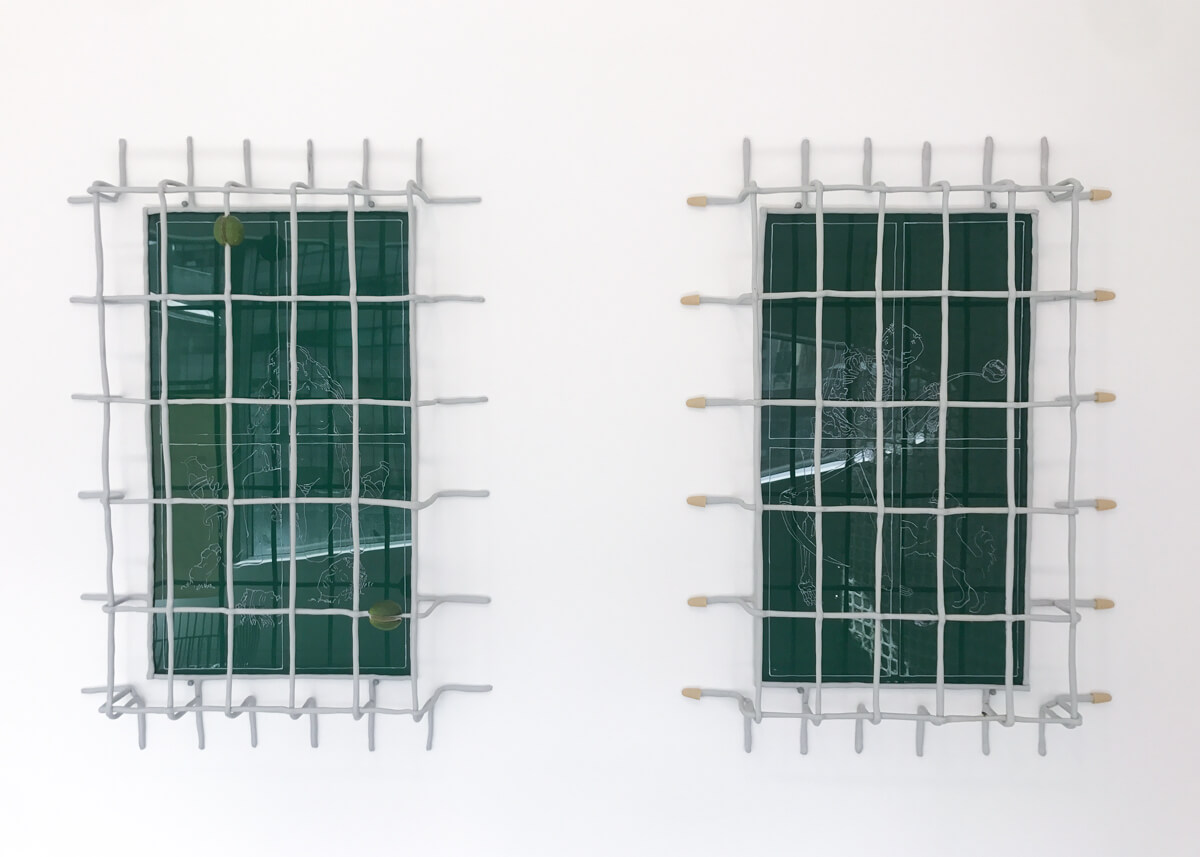 How did your interest in art begin?
I've always made art, but I didn't get serious about it until my parents got me a 35mm camera when I was 12. For the next 7 years, I pretty much exclusively focused on film photography. I had always enjoyed working with my hands in the darkroom, so, when the time came to transition to digital photography, I started making sculpture instead.
What is currently inspiring your practice?
Recently, I've been thinking a lot about bird feeders and other small-scale sources of human ecological intervention. While bird feeders, specifically, can represent gestures of generosity and curiosity, they also have unintended negative consequences that disturb the environment around us. As someone who uses manmade, consumable and, often, plastic objects, I'm often drawn towards concepts that feel reflective of the contradictions that I see in my own life and practice.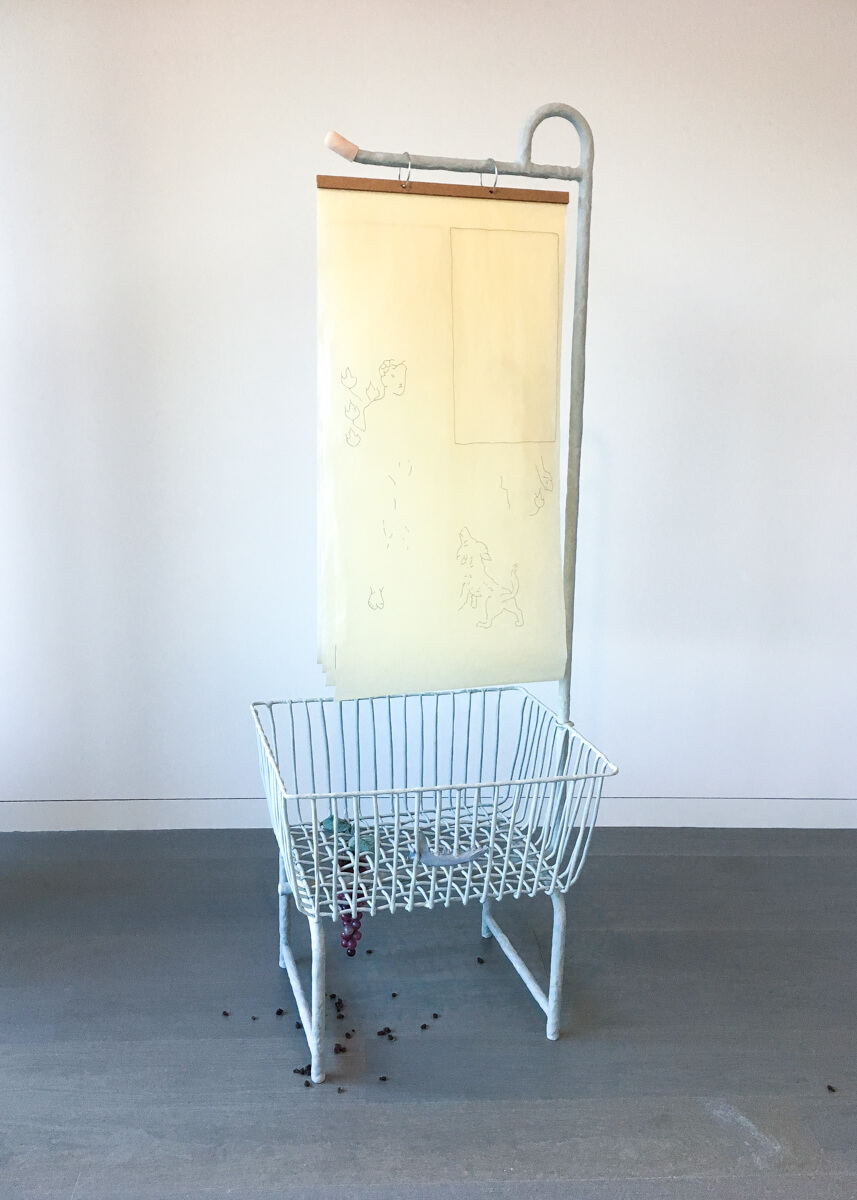 Do you collect anything?
Yes! Everything! Heavy hitters tend to be dead insects, dog paraphernalia, and tiny pieces of plastic. Often, I'm in search of pretty specific objects, but there's at least one truly found object in each piece that I make. The best things that I collect are the objects that I pick up while walking my dog. Philadelphia is the only major city without a public street-cleaning program, so if I choose to walk past something and, later, change my mind, chances are it'll still be there in a few days.
Describe your current studio or workspace.
My current studio is in a warehouse in Southwest Philly, which is also home to a lot of musicians, artists, event spaces and craftspeople. It's a little bit smaller than studios that I've had in the past, and there's no elevator, so I've found myself making lighter, more portable pieces that can be disassembled. Working in this way gives me the freedom to abandon and re-visit pieces over time, which is useful because I can experiment with a few different ideas all at once.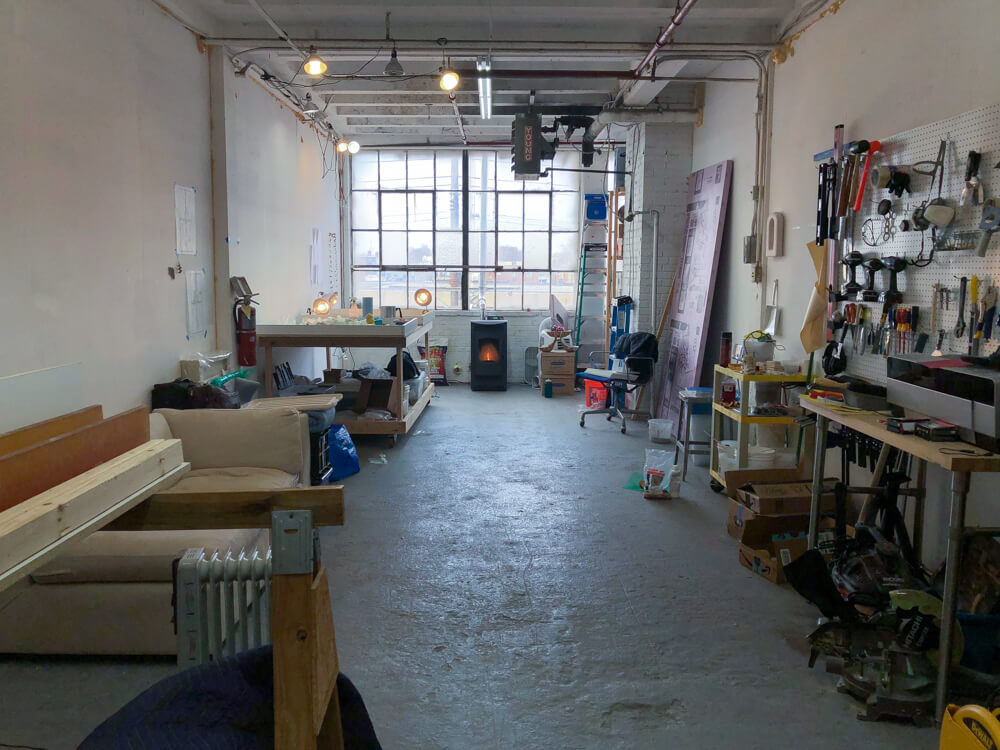 What was the last exhibition you saw that stuck out to you?
I loved the two exhibitions, by Ree Morton & Cauleen Smith, that were recently on display at the ICA Philadelphia. Although both artists were/are working at different times, and with wildly different source material, it feels like there's a generative conversation happening between the two bodies of work. Through totally different approaches (Morton made colorful, esoteric Postminimalist sculpture, while Smith creates sonic installations and films) both exhibitions conjure a sense of radical generosity in response to a more dystopic reality, which is something that I think about a lot in my own work.
What do you want a viewer to walk away with after seeing your work?
I used to make a semantic map as the basis for each piece, because I constantly found myself trying to stuff as many different references and symbols into the work as possible. Recently, I've started to pare things down, but I still hope that viewers can enjoy the process of making their own connections between each detail, object or image. This process of visually and conceptually unwrapping the work is part of what draws me to sculpture and installation, both of which use many disparate parts to create a singular whole.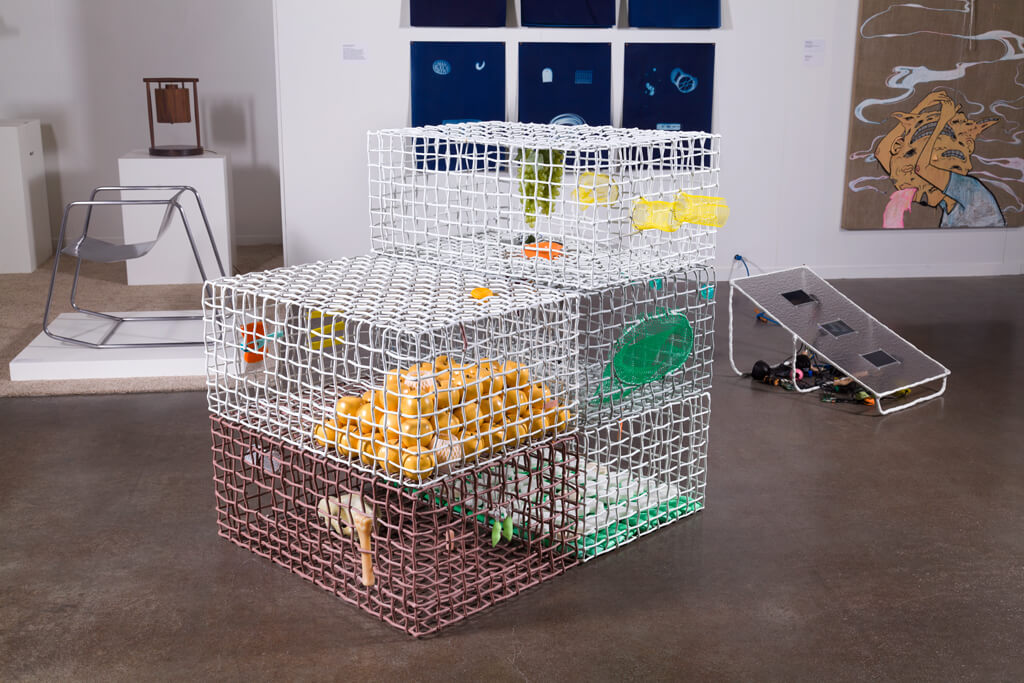 Where do you see your practice going next? Any major changes happening in the studio?
After down-sizing my work over the past two years, I'm starting to ramp up the scale again. Right now, I'm working on two large relief sculptures, which I'm hoping will allow me to explore image-making in a way that isn't always possible within sculpture and installation. I've always enjoyed incorporating drawing and photography into my work, but this will be more of an exercise in creating a flat composition by using dimensional objects. We'll see how it goes!