Tell us a little bit about yourself and what you do.  I am a Puerto Rican living in Chicago for almost two decades, I am also a working artist. These last three years have been my most active years as an artist. I'm constantly traveling, lecturing, curating and sometimes teaching. This year I attended three artists residencies – Project Row Houses in Houston, Arts Industry at the Kohler factory in Sheboygan and Headlands in Sausalito. An alumni residency at the Robert Rauschenberg Foundation was in my schedule as well, but it was canceled due to the hurricane Irma.
At Project Row Houses I curated an exhibition at the historic row house I stayed at for a month – as part of an exchange program between Hyde Park Art Center and Project Row Houses under the name 222 Exchange. Titled Home Feelings, the participants were artists, educators, community members, curators and ladies from the Young Mothers Program. It was a cornucopia of people I met during the residency period. The cozy environment of the historic row house became the perfect site for this exhibition. I also had the pleasure of playing a few games of dominoes with two of the PRH founding fathers Rick Lowe and Jesse Lot, a truly memorable experience. I learned how much I still need to learn about dominoes. At Kohler, I produced a series of ceramic tiles that were turned into workshop tables. Two of these tables are currently at The Commons, the new civic and socially engagement space at the Museum of Contemporary Art of Chicago. The third table, designed by Navillus Woodworks is at Headlands. At both places I am presenting the same exhibition, same title – Open 24 Hours, same concept but different formats. Both of them are site responsive and both are intersected by my ongoing architectural intervention project titled GRAFT. The overlap of these two projects allows me to continue to portray my relationship in between Puerto Rico and the United States and post- colonial representations. I also traveled to Puerto Rico several times, one of which turned out to be the before and after of Maria, the most tragic and devastating hurricane crossing Puerto Rico to date. Trauma caused by this natural disaster and the impact of a transformed landscape will remain in my memory forever.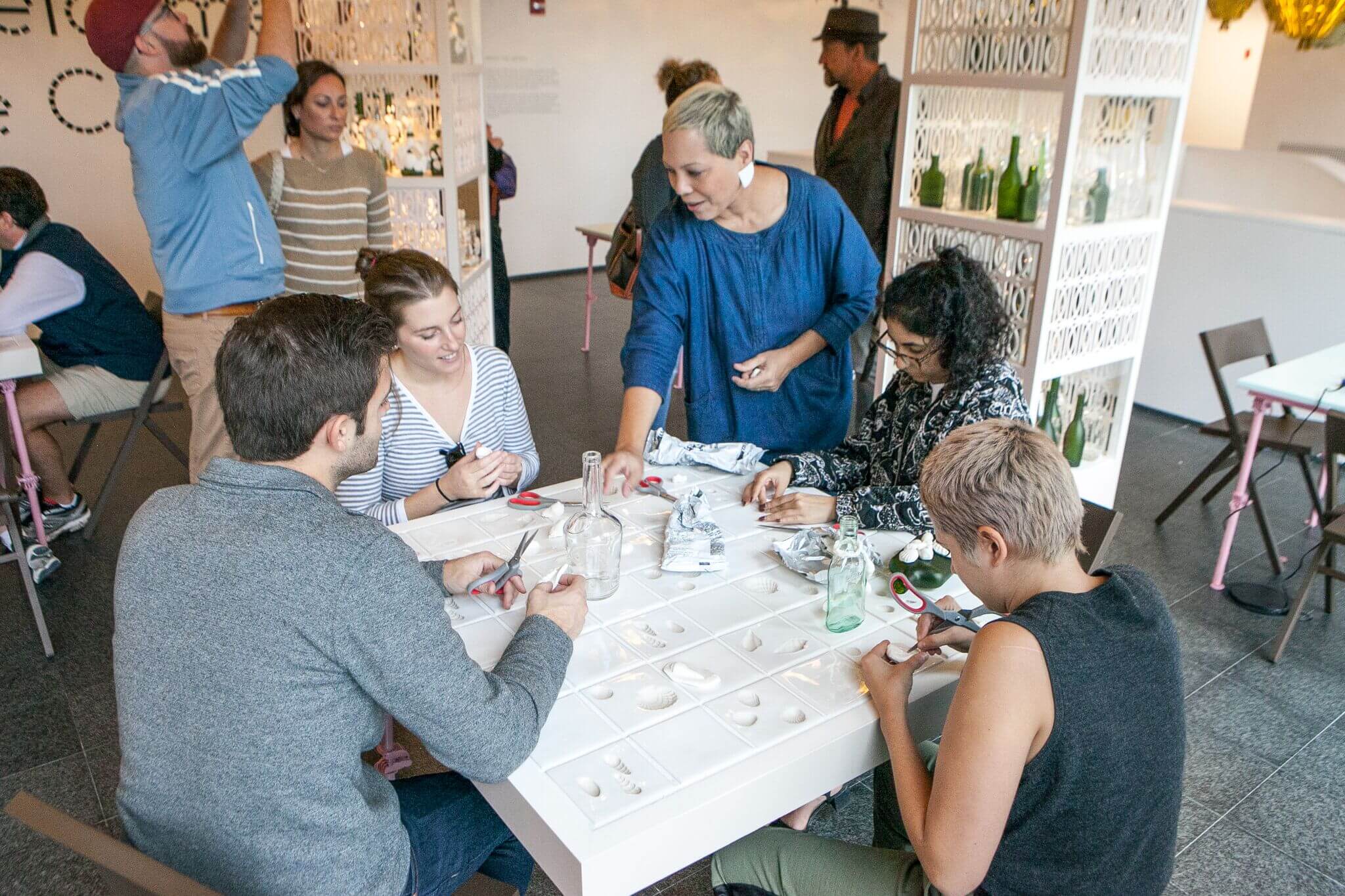 What is it like living and working in Chicago?  Chicago became my home since grad school. Through artists-run communities I found a motivation to continue to pursue my artistic career and connect with other artist around the city. This year, I've been coming and going more than I've ever imagined and this makes me miss Chicago, my home and friends. I love discovering new places and meeting artists while traveling but I don't think I will move out of Chicago any time soon. In Chicago it is easy to travel and has the best non-stop cultural activity.
What is influencing your work right now?  The places I have lived in and where I'm from. But this has been my reason to make work for a long time. What has become interesting about this, is the way work – language – develops. I love experiencing the various iterations of a project through the years.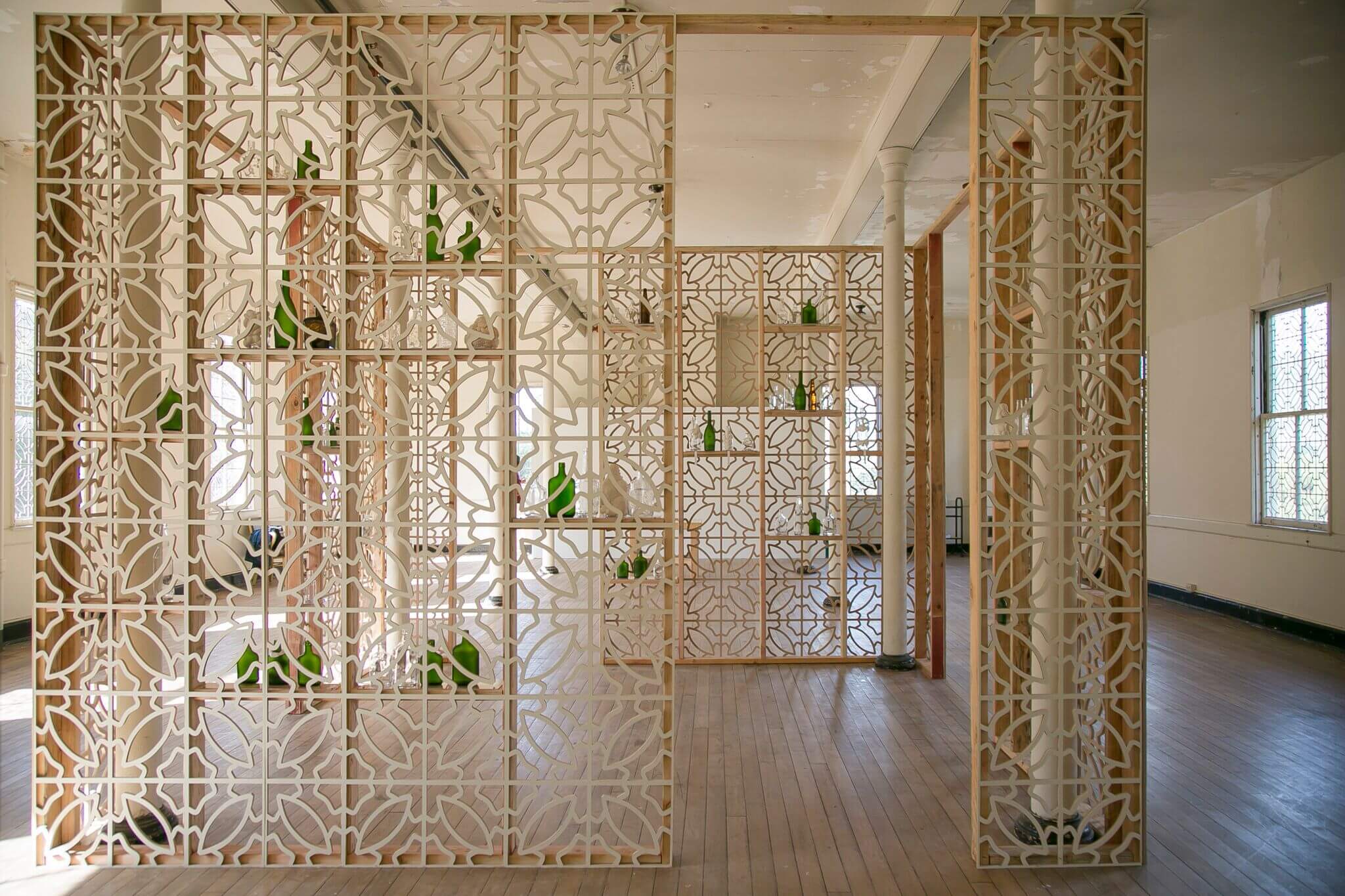 What are you reading right now?  Pablo Helguera's Art Scenes and Gaston Bachelard The Poetics of Space. I also read and research all the time. I seek for information that leads me to read articles, passages or essays. Right now I am revisiting vernacular architecture.
What are some recent, upcoming or current projects you are working on?  Open 24 Hour at Headlands and at the Museum of Contemporary Art of Chicago are my most recent projects. At Headlands my project / exhibition lasted through the duration of my residency and took place at the Project Space. This residency was a commission that invited me to create a site responsive installation that remained in flux and open to visitors. At the MCA, my project Open 24 Hours inaugurated The Commons, a new gallery space focus civic and social engagement projects. Besides my installation at The Commons, I curated a series of performances – 14 in total – that respond to Open 24 Hours, activating the space and encouraging audience participation. These events take place on Fridays from 6-9PM and are free to the public. Open 24 Hours, in reference to visible littering on the sidewalks and alleys of my neighborhood – unfolds the historic connection between African Americans and cognac, from its genesis in the 1930s to contemporary repercussions instigated by hip-hop and rap culture. Most of the curated series of performances focus on music. Artist like Sadie Woods and Damon Locks recently perform at The Commons. Other artists that are a part of this series are: Felicia Holman, Arriver, Bomba con Buya, Mykele Deville, Jeffrey Micael Austin, Alberto Aguilar, Catie Olson, Chib-Ting Haung, Erin Hayden, Daniel Hojnacki, Rashayla Marie Brown, Jefferson Pinder, Alexandria Eregbu and many others.
My work is also currently on view in Chicago at Traduttore, Traitor, curated by Karen Greenwalt and Kadja Rivera at Gallery 400 and GALLERY Chicago curated by Robin Dluzen, Bianca Ortiz and Stanislav Grezdo at the Ukranian institute o fModern Art. My project GRAFT is being featured at the Bemis Center for the Arts as part of Monarchs, an exhibition curated by the curator in residency Risa Puleo. A trip to Cuba as part of an exchange program in between Cuba and Chicago funded by the McArthur Foundation is my last work trip. The culmination of this project is a group exhibition at Smart Museum and Centro de Desarrollo de las Artes Visuales in Cuba in 2018. Other projects taking place during 2018 are the traveling exhibition Out of Easy Reach curated by Allison Glenn at the DePaul Museum and Isla / Regarding Paradise curated by Jackie Milad at Center for the Arts Gallery in Towson University. In addition, I will be curating two exhibition: Under the Influence, with participating artists Sarah and Joseph Belknap, Ronny Quevedo, Nasafarin Lofti, Daniel Hojnacki and Juana Valdes at the Randolph Arnold Gallery at Loyola University and Expansive Threads with participating artists:  Dianna Frid, Maria Gaspar, Diana Gabriel, Melissa Leandro, Johanna Moscoso, Denise Treizman, Victoria Martinez, Firelei Báez and Nayda Collazo-Llorensat at Latino Arts Inc. in Milwaukee. Also, I will be traveling to lecture at Brown University and participating at a symposium regarding Out of Easy Reach at Indiana University.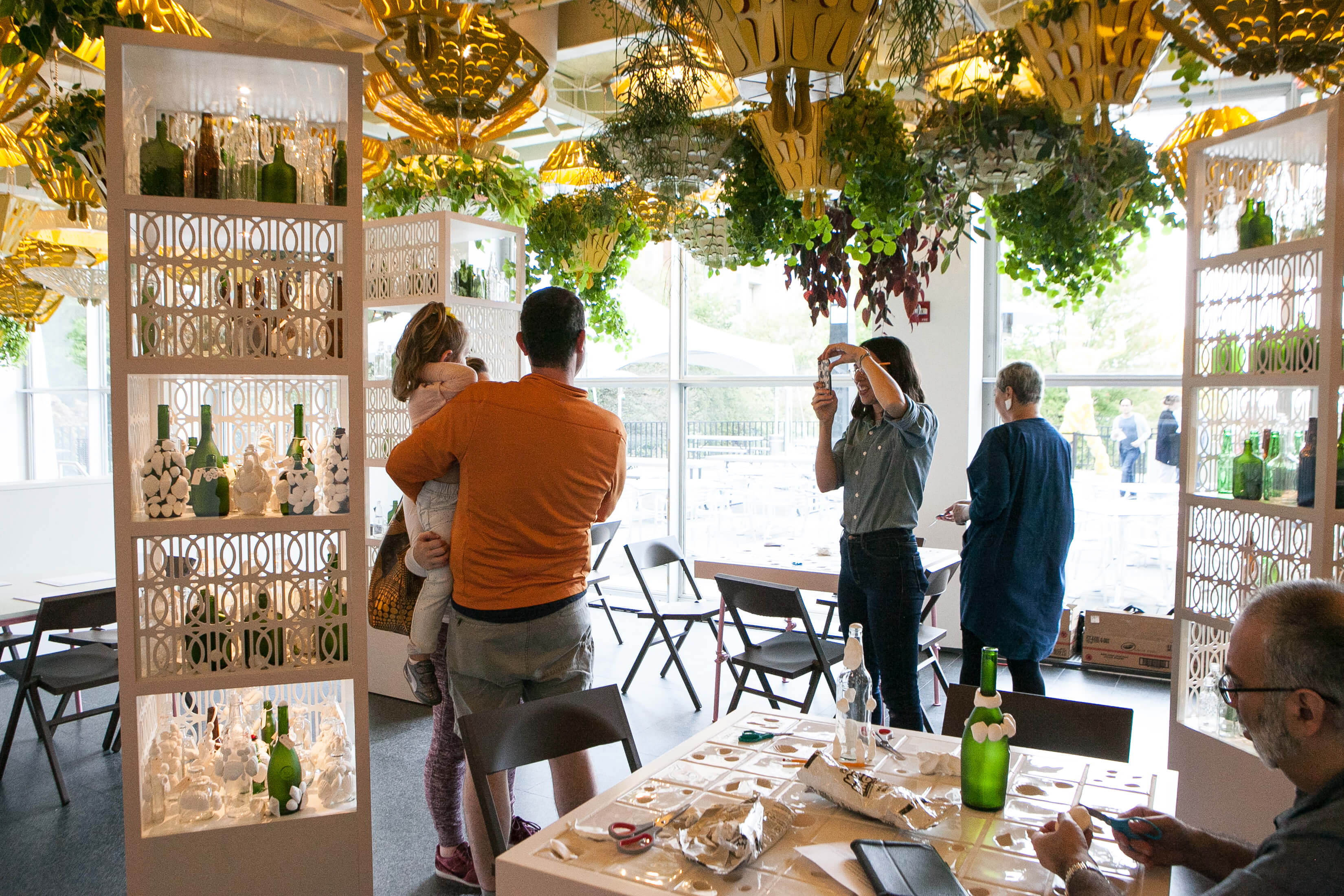 What is one of the bigger challenges you and/or other artists are struggling with these days and how do you see it developing?  Money. Funding will be the eternal challenge an artist will struggle with. Making art for educational reasons – my true call in life – is somewhat sustainable. I started describing myself as a freelancer.
Who are some of your favorite artists?  OK, I have many favorite artists, perhaps too many. I am a true arts fanatic. So I rather not name names since is too complicated. I just love too many to mention. I tend to love certain art pieces and not always all of the work an artist has produced. This applies to me for music as well. I can like certain songs, and not necessarily the whole catalogue.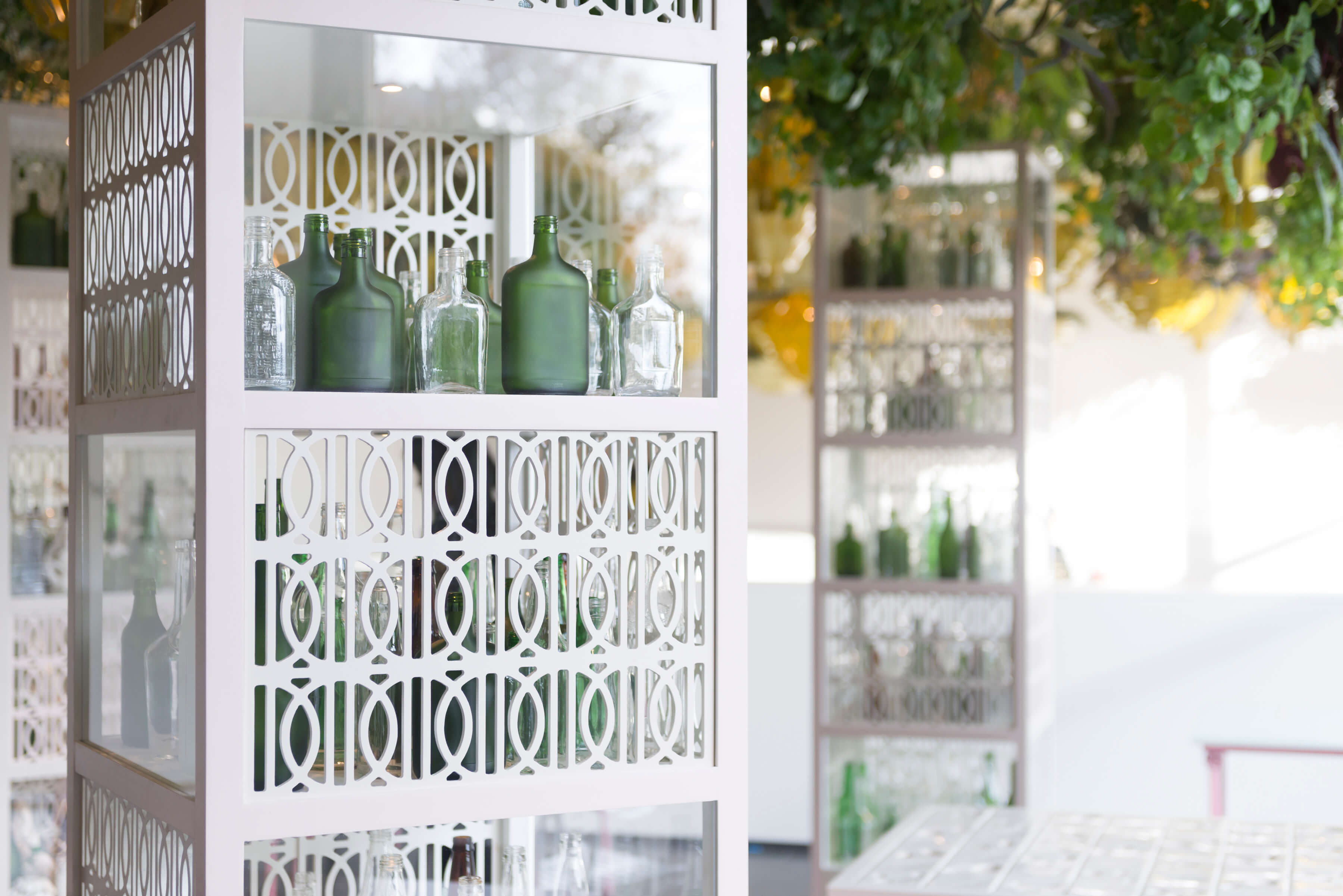 What is your process like?  My process is about examining and portraying a process.
If you had to explain your work to a stranger, what would you say?  Since I address everyday issues in my work, sometimes I don't find it that hard to explain to strangers – and friends – what is my work about. Is actually fun to engage in these conversations. By saying I also learn. Lately I have been feeling rewarded by strangers after engaging in conversation with them.,
What do you want a viewer to walk away with after seeing your work?  A learning experience, satisfaction.
Describe your current studio or workspace.  My motivation for making art comes from my urge to connect with the world. This leads me to create projects that encourage participation from the audience and seek to collaborate. My studio has become a place to gather ideas and sometimes art making and storage, but it is outside where I find most of my motivations. My physical studio is located at the Dock 6 Collective building. This year, a big part of my project was, and perhaps will continue to be the collection of glass bottles from my neighborhood. Franklin Blvd and its adjacent side streets and alleys have been my studio and learning grounds.