Tell us a little bit about yourself and what you do. My work explores the vulnerability and trauma experienced by the isolated community of those who occupy fragile bodies. Offering a reconsideration of the narrative of becoming sick and never getting better. For the people that will never "get well soon," or achieve recovery, we need room for these people to exist and thrive in our society. My work is impacted by my experiences with trauma, both within my own disability and the experiences my brother has had occupying the same autoimmune illnesses as myself. Creating abstracted new forms develops a new material language for fragile vulnerable bodies living with medical intervention.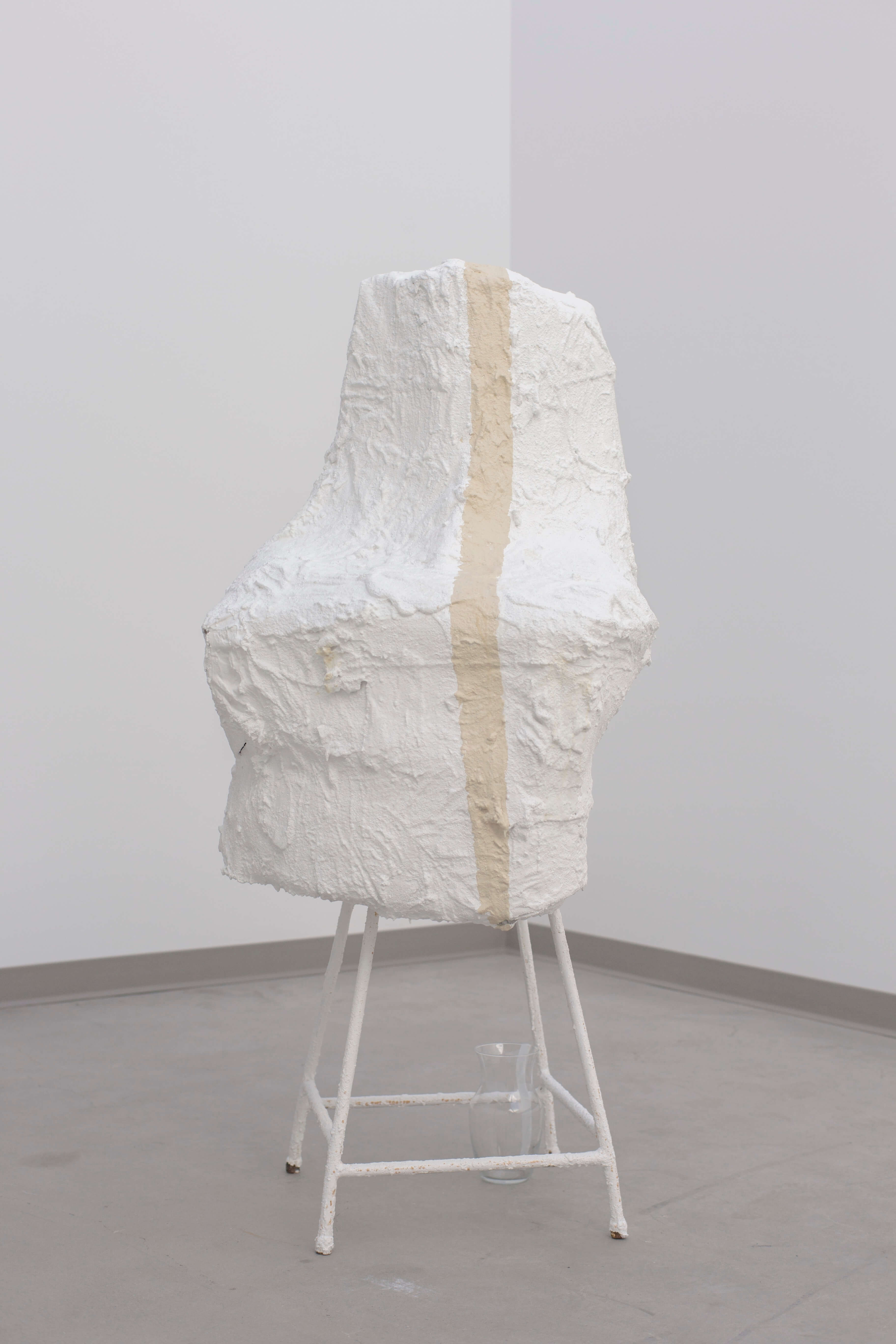 What are some recent, upcoming or current projects you are working on? My solo show, Osseous with 77 Mulberry in NYC just came down. Working with the director Sara Blazej on this exhibition was a great experience as well as the interview with Kerry Doran for BOMB. I feel very honored to have worked with her, she's a great writer, and I am glad we became friends through the process. Upcoming, I received a tech grant from 4culture for a solo show in the fall with Veronica in Seattle, WA. I'm taking another glass course with Urbanglass with some additional support from them this spring. My partner, Andre Filipek, and I also just moved into a new studio space earlier this month, it's a large space and we are working on making some renovations; paint, lights, etc.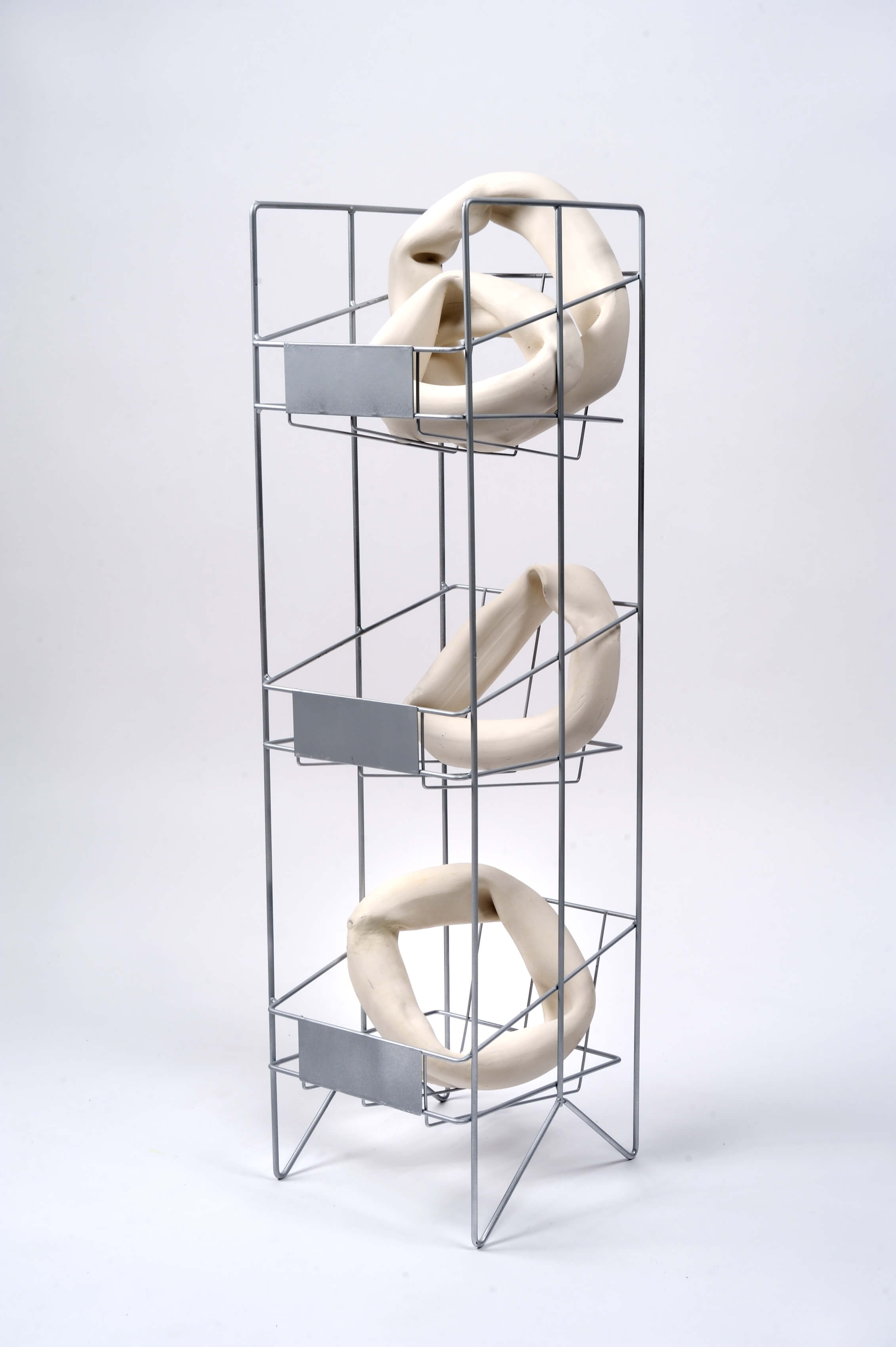 What materials do you use in your work and what is your process like? I've been working with concrete, mold making, glass works, a bit of video and 3d rendering and printing. I like to make work that is materially ambiguous. I don't like rules and I don't believe there's really ever one "right way" to create a sculpture.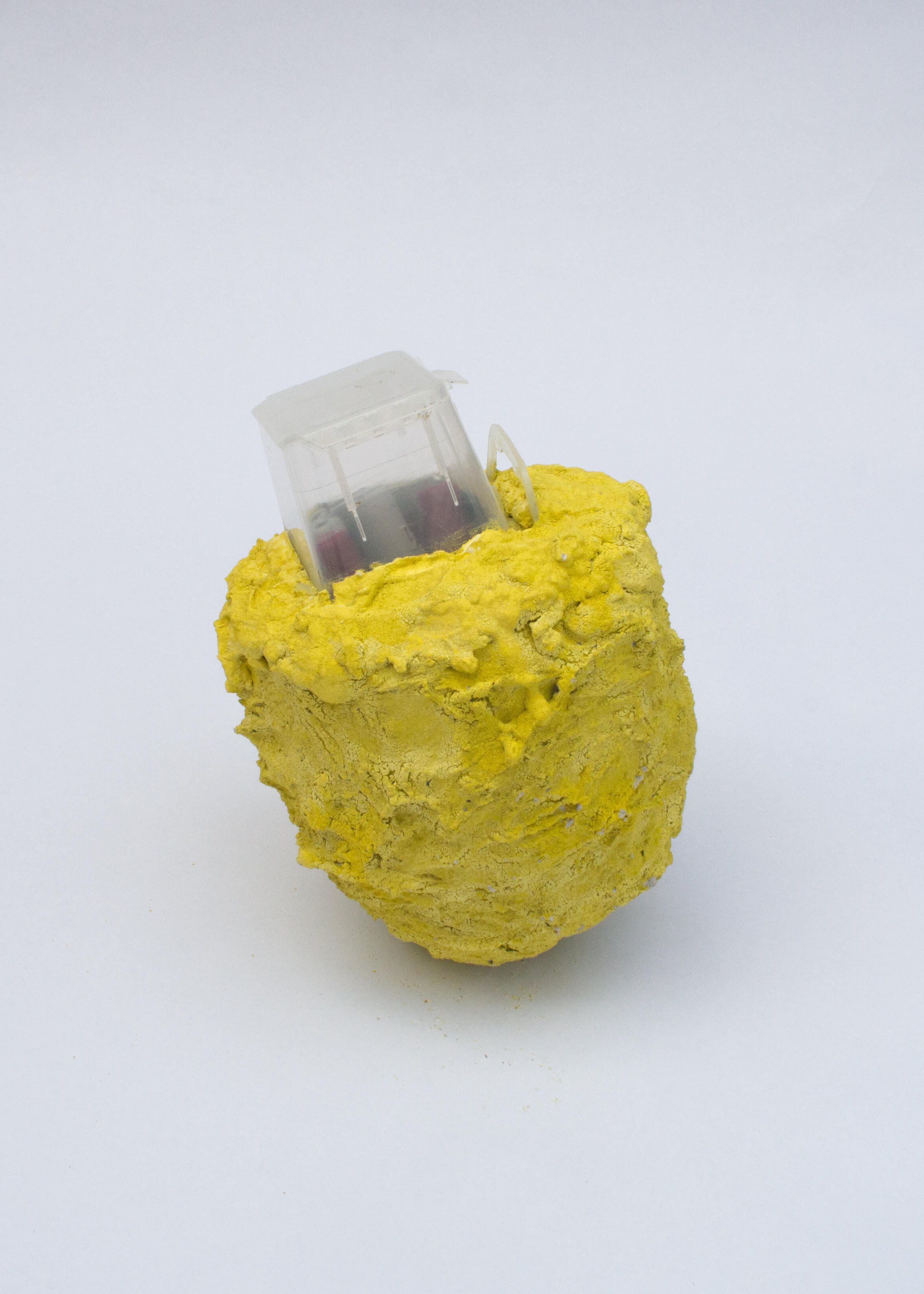 What is influencing your work right now? I've recently begun physical therapy and it's been really inspiring. I am very interested in the strange machinery they have in the facilities gym, I've been thinking about the coils, cables, straps and chains they utilize.
Your work deals a lot with trauma and pain, how do you maintain self care while dealing with these themes? I stretch, sleep a lot, keep taking my meds and I call my mom.
What advice would you give other artists working with a disability/chronic illness? Everybody has issues they deal with, and if an understanding is something you're seeking, it's important to recognize pain and trauma isn't exclusive to people with illness and disability. Being disabled or ill doesn't make you a victim, it makes you vulnerable but very strong. I think this is true for other marginalized communities, this strength might not always be visible but it's there.
What was the last exhibition you saw that stuck out to you? Hannah Levy's show, Swamp Salad at Clearing.
Who are some of your favorite artists, currently? Johanna Hedva's writing, she just released "Letters from a Young Doctor" with contributions from Corrine Fitzpatrick and others with Triple Canopy. I keep thinking about Anna Uddenberg's pieces with Kraupa-Tuskany Zeidler, Berlin, Germany. I saw the pictures on Artviewer, and would like to see them in real life. I go back to Beverly Semmes work as well. Her bold lumpy ceramics have been an inspiration to me, as well as her crystal sculptures.
What's your favorite thing about living and working in Brooklyn? When my grandparents and their parents on my dad's side came to America from the Soviet Union they lived in East Williamsburg. The building my dad lived in the and '50s is just four blocks away from my studio. Feels like a good omen to have that proximity.
What do you think is the most powerful thing about sculpture/installation? Texture, surface, quality.
Do you see your work as activism with relationship to visibility? And if so, what is the importance of visual art within that space? I don't see my art practice as activism, I see it more aligned with identity politics. However, being disabled or chronically ill in America is inherently political because we have a climate that doesn't support our needs. Our medical system, with pharmaceutical big business, and lack of affordable or accessible healthcare is disabling to everyone, and anyone who has a health concern is vulnerable to disability by lack of access to resources. I see my work as more in tune with my personal experiences with narratives of recovery and trauma, and less so about the greater picture of a political agenda.
What do you want the viewer to leave with after engaging with your work? Maybe laughter, maybe a meditative calming energy. Maybe stressed out.