Tell us a little bit about yourself and your practice
I'm originally from Nashville, Tennessee. I worked in photography for many years but have transitioned into making sculptures that use photography at times. I work in a variety of materials but rely on steel and wood often to fabricate assemblages that examine the relationship between images and objects and all of the complexity therein.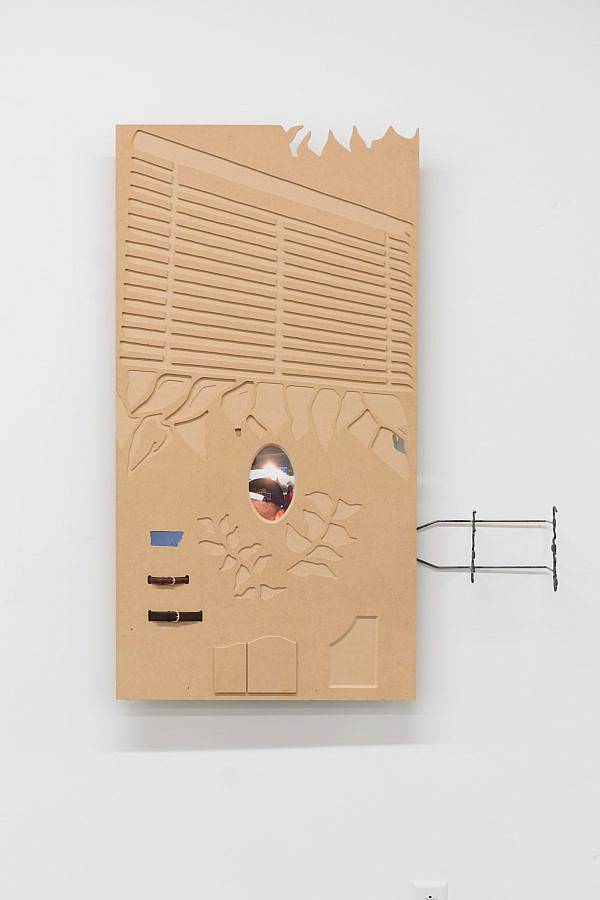 What are some recent, upcoming, or current projects you are excited about?
I recently installed a show with Ian Kline titled Share Bright Failing Star, taken from a line that I misheard in Bowie's song Subterraneans off the album Low. The show is at Pop Gun Art in Chinatown, a space curated by Gunner Dongieux. Andrew Straub wrote the exhibition text.
What do you do when you're not working on your art?
I have a job. I listen to and play music as often as I can. I'm always juggling a few books. At the moment I am reading Babel-17 by Samuel R. Delany and Bad Infinity by Aria Dean.
What are the main motifs in your work?
I'm deeply invested in photography and its manifold forms and functions–even if it doesn't surface in the work directly at all times. I'm also responding to the built environment with its endless complexity, and conversely, the reductive semiotics of marketing, branding, and design.
The ways in which things are assembled form a large part of their meaning for me, and methods of construction are often legible in my work in specific ways, whether it be a series of wooden sculptures that are configured using press-fit design or steel brackets that uphold objects in tension alone. I'm interested in the physicality of these moments and how they enact on people in space.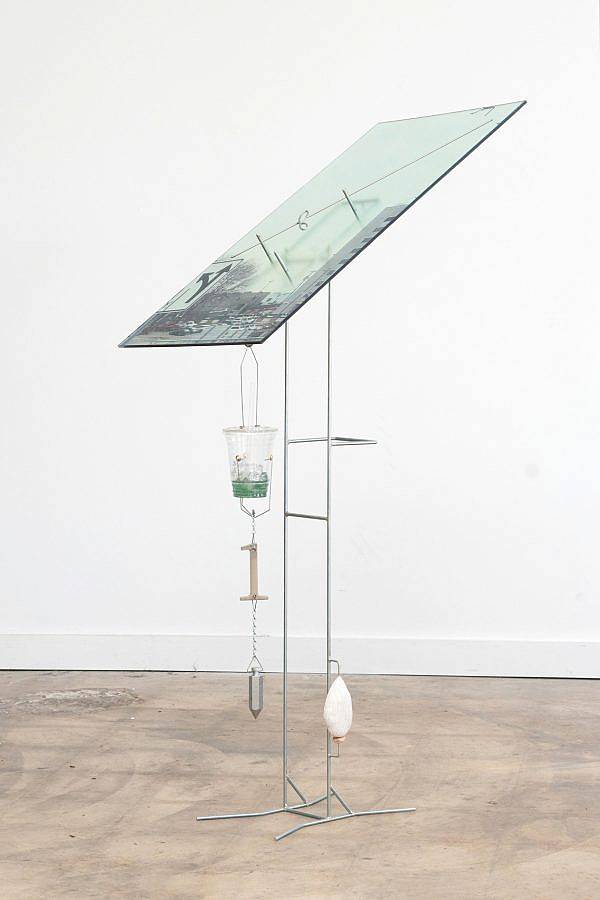 If you had not become an artist what do you think you would be doing?
Scary to think about! Possibly making furniture or something else with my hands.
Describe your current studio or workspace.
I have a studio in the spare room of my apartment and use a fabrication shop mostly for welding in Sunset Park, Brooklyn.
Have you seen any good movies lately?
Once Upon a Time in Anatolia by Nuri Bilge Ceylan–one of the most evocative and visually beautiful films. Passages by Ira Sachs.
What is the driving force and initial allure to the materials and themes you utilize?
The initial impetus for me is split between finding objects, images, or materials with some resonant, familiar, or charged quality, and wanting to create that association through a sustained engagement or manipulation. If I work with an object or image long enough or repeat a gesture, a new association is drawn and thus creates new potential and a kind of codification through my own design.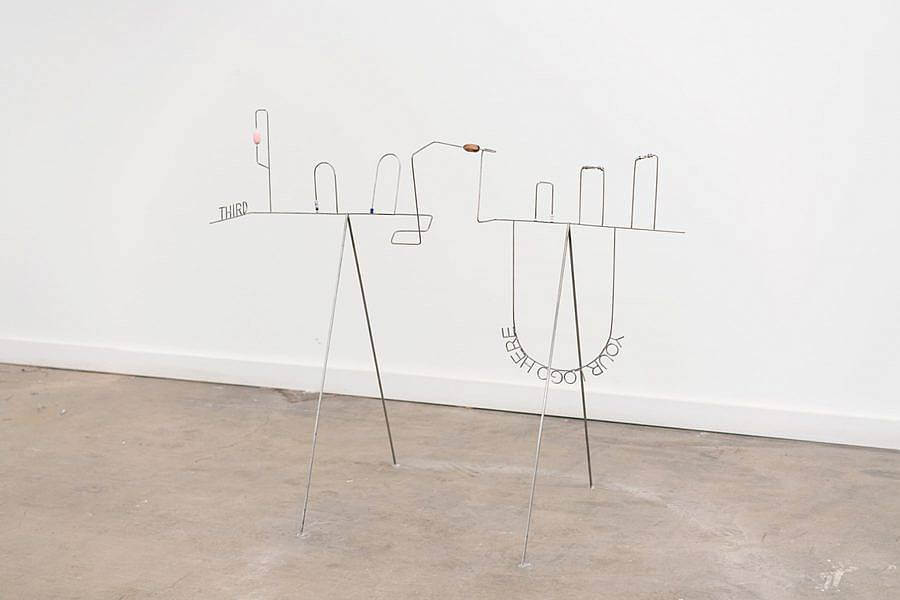 What is one of the bigger challenges you've experienced around developing a project and how did you resolve it?
This past summer I completed a public sculpture for the Makerspace NYC sculpture park located in Staten Island, where I decided to fabricate an 8-foot tall bracket with two steel bed frames that would hold translucent material to be viewed from below. The project took a lot of revising. I don't have a formal background in welding aside from the past three years of making much smaller works, so there was a completely different set of concerns and considerations that I had to work towards. It ultimately became something different than what I had envisioned but that's usually what I'm after.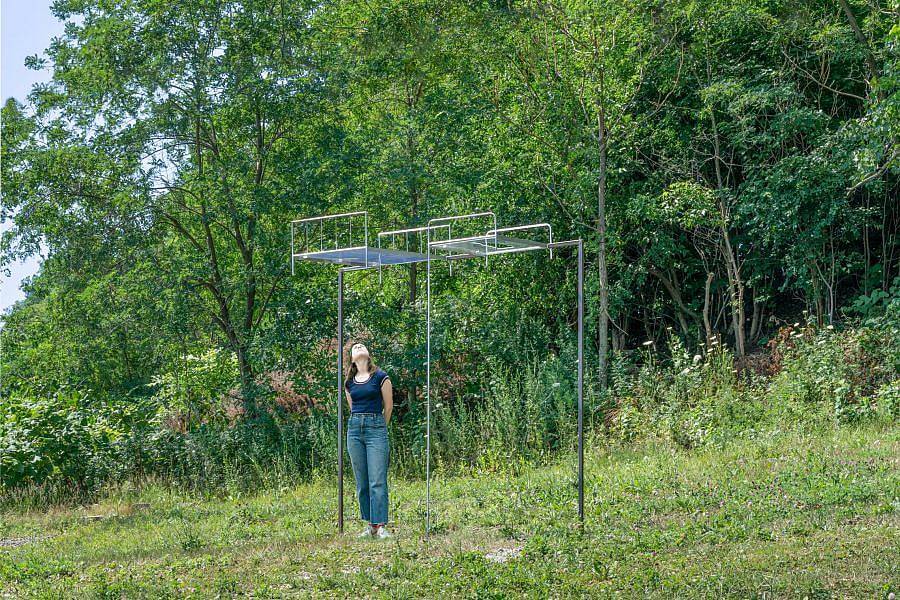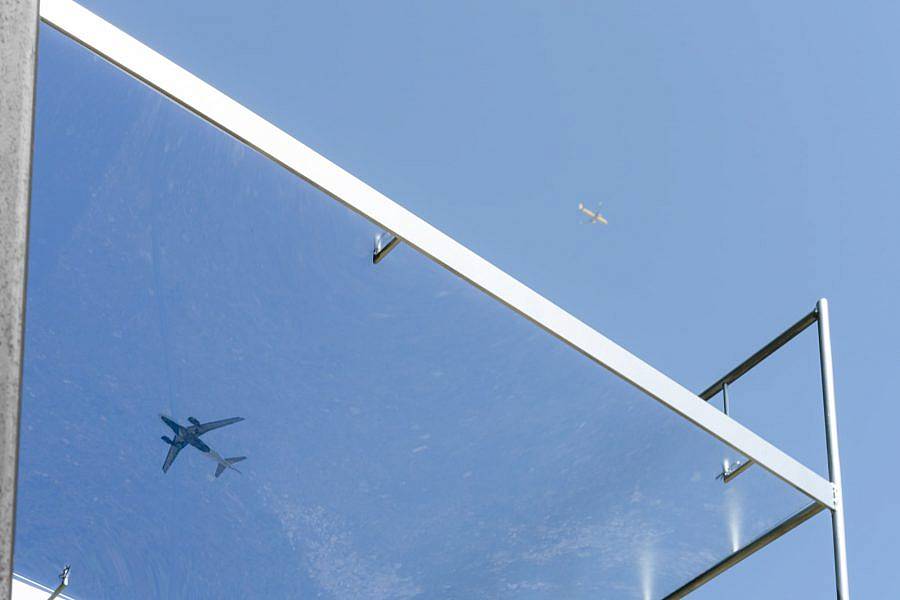 What do you want a viewer to walk away with after seeing your work?
I think the best thing for a viewer to walk away with is questions. There should be something that creates the initial intrigue–whether an object or installation is confronting, mysterious, seductive, playful, or familiar. Sustained looking or investigation is an overall goal and I want to sustain that through various strategies, but I make sculptures to better understand specific relationships between images, objects, and materials, and I want the finished work to exist at that moment before a logical connection is being made, where feeling is still the impetus.
Interview conducted and edited by Wonu Balogun