I met artist, curator and writer Max Guy when he included my work in Minku, Are You Here? at Springsteen Gallery in October 2013. The exhibition was dedicated to Minku Kim, an artist whom Max had met but mostly admired from afar (and a pun on the concurrent exhibition at Pace Gallery in New York, Mingei are you here?). My initial resistance to Max's proposal—thinking my work would be shoe-horned into someone else's practice—dissipated as I realized the genius in the constraints of the curatorial conceit. In 2013, Max opened Rock512Devil, an anarchic artist-run storefront and bookstore in Baltimore, with two others. These experimental curatorial projects are but one facet of Max's practice; recently he's been creating images by scanning metronomes and clocks, alluding to the slipperiness of virtual time.

—Sofia Leiby, Guest Editor of the Week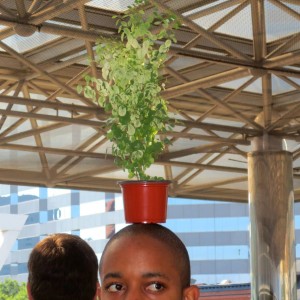 Tell us a little bit about yourself and what you do. I'm 25, Jamaican, grew up in New York City. Maybe being a Capricorn means that if you're worried about what you're doing then you're doing okay. I have a pet tarantula named Madonna.
I curate, write and make artwork; indulging indiscriminately and whole-heartedly in the creative, social and critical freedoms afforded to each discipline. I begin with questions like, how do I…curate a sitcom, portrait or omelet? How do I write a piece of criticism that is a fan fiction and also reads as Socratic dialogue? How do I make a free standing, 3-dimensional silhouette? To answer such nonsensical—even stupid—questions, I like to reverse-engineer an image, subject or object with the tools inherent to a specific medium. It's both dumbfounding and empowering to deconstruct and rebuild things that are on my cultural radar.
Recently I have been using an Epson Perfection 1650, scanning objects to see how the machine reads potential and kinetic energy. Stuff like clocks, metronomes, baseballs, fire, but really anything; maybe it's to relate physics and semantics.
How has living in Baltimore affected your art practice? Baltimore is a small, post-industrial city, where many artists and organizations have a real sense of obligation. The creative energy is very wild, tribal in a way. A history of economic depression has afforded artists with thriving live/work spaces. House galleries in two-bedroom apartments or large loft spaces have a very strong presence. When I was a junior in college I interned for Alex Ebstein and Seth Adelsberger at Nudashank, a gallery located in a loft building called the H&H. They were able to gain a wide audience from out of their house. I also learned from them that advancing the work of your peers is equally important to personal development. When I graduated from MICA in 2011, the cultural climate seemed the closest I had ever been to socialism…I was really attentive to the word "community," didn't know what it meant, yet felt an urgency in contributing to it. In the last few years local developers and real estate agencies have worked with and along side of artists to renovate depressed buildings. It creates a really familial, but political dynamic where you are good friends with say, the director of an arts and entertainment district. It's a confusing and beautiful thing for 20-something fresh out of school to come into contact with. You can rent a storefront for under $500 and run whatever type of art-space you want.
I don't have many other experiences to compare Baltimore too, and I don't know how my work would have developed anywhere else. Maybe in spite of the global context that many are often for the advancement of, being in Baltimore has made me interested in the possibility of a provincial aesthetic. If you are interested in a sort of post-capital, highly social art practice, this is a great incubator. There are so many young people working to advance art and culture here, everyone kind of takes care of each other. More local heroes: The Contemporary, a nomadic, non-collecting art museum, and Springsteen, a gallery run by Hunter Bradley and Amelia Szpiech.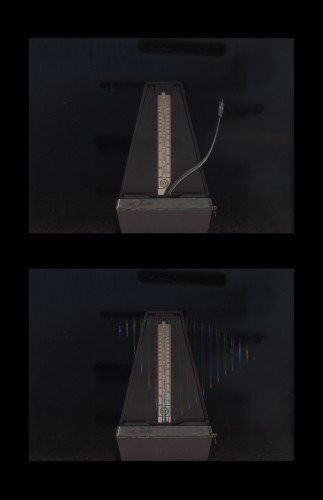 What kinds of things are influencing your work right now? I'm influenced by the desire to identify my craft and use it to be more mobile, adaptive and self-sustaining (professionalism?). Friendships, peers, news feeds. I read a lot of Marshall McLuhan and Niccolo Machiavelli. Standing on my fire escape. I want most art-objects I make to be gifts, or to gift-wrap objects as art.
Shoegaze Album art, check this out.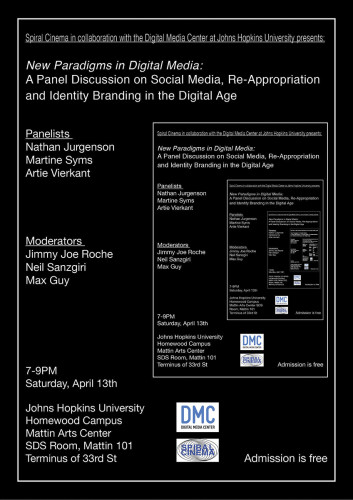 What are some recent, upcoming or current projects you are working on? I co-run a bookstore and project space called Rock512Devil with artists Chloe Maratta and Flannery Silva. Rock is the bookstore, Devil is the gallery, and "512" is the storefront, 512 W. Franklin St. Baltimore MD. I was telling people that the name Devil is inspired by the antagonist in the Master and Margarita by Mikhail Bulkagov, who visits Moscow in order to wreak havoc during a critical juncture in Soviet Russia. Really I took the name from the Pokemon card club my friends had in elementary school. I'm not wreaking havoc by any means but enjoy communicating with new artists and using the space as a studio for curating. Through running an experimental space with a very loose program, liberal gallery hours and minimal web presence, I've become pretty comfortable exercising my own creative license with respect to exhibiting artists and work. We've hosted movie screenings, performances, and have treated the space as a clubhouse. The storefront has a lot of character to it, and yet the atmosphere changes drastically for every event, and always brings out a unique crowd.
I had a book club that met every two weeks. Chicago Artist Writers, a project in Chicago run by Sofia Leiby and Jason Lazarus, inspired the book club; we were researching the range and history of critical and theoretical texts written by artists. We read A Brief History of Cahiers du Cinema by Emilie Bickerton, with supplemental readings from Cahiers du Cinema. Cahiers is an influential French film journal started by some of the heavy hitting directors of the New Wave and earlier. My friend Kate Ewald who co-founded an experimental film series called Sight Unseen lead this first reading group, and I'm looking for suggestions on any other texts.
Currently on view is a two-person show called Impossible Eye, with work by Miranda Pfeiffer and Ginevra Shay. Next, I am curating a two-part show with my friend John-Elio Reitman. This will be the final "Devil" show in the space.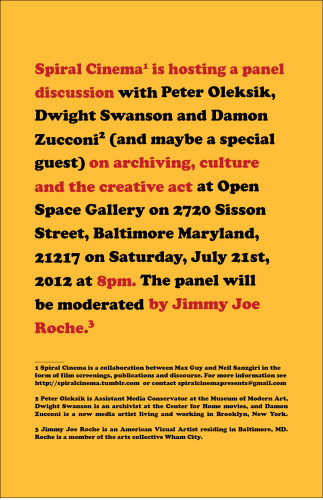 How did your interest in art begin? I grew up in a neighborhood that was home to many artists and creative people throughout the 1960s and on. I spent a lot of time in artist's studios because they were the parents of my best friends. When I was little, my mom and I lived next door to the artist Rammellzee, and I spent a lot of time in his studio, The Battle Station. He is my hero and probably the best rapper I know. Also, when my mom and I moved in with my dad there was a monumental sculpture of an iguana installed on a pier across the street from our house. My mom works for a media research company and used to bring me home a lot of television show pilots episodes.
What artists are you interested in right now? Miranda Pfeiffer, Peggy Chiang, Ginevra Shay, Marisa Takal, Erin Nelson, John Elio Reitman, Devin Kenny, Martine Syms, June Culp, Harrison Tyler, AndrewMehall, Takahiko Iimura, Lucie Stahl, Nina Perlman, Minku Kim, Amber Moyles, Jana Euler.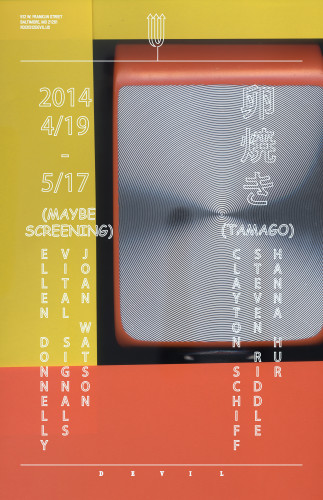 What past trends in art do you think should never come back? Everyone has a right to make what he or she does. But I'm curious about some of Kelley Walker's pieces that approach the black-American "diaspora" somewhat playfully. I'm talking about his prints where he has appropriated images from King Magazine, scrawled toothpaste on them and scanned them, or pieces like the Whitney Houston work. In spite of innovations in the treatment of images, I think he trivializes the people behind the image and treats them as instrumental.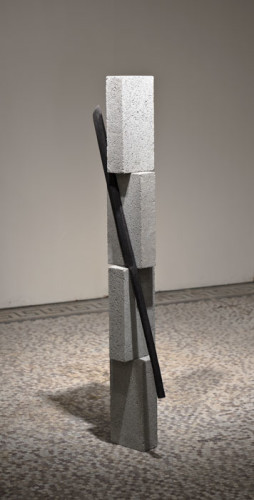 Who would you ideally like to collaborate with? Mike Ladd, Sydney Shen or Epson.
What's your absolute favorite place in the city/the world to be? Maybe two places…the Meoto Iwa off the coast of Mie Japan and Crawle River in Jamaica, both places hold a lot of personal-meaning to me without having ever been. The Meoto Iwa are two stones, which have been tied together in matrimony by the Japanese; tied together with a gigantic shimenawa (ceremonial straw rope) and the larger stone is crowned with a torii (a wooden gate). The two stones are identified as the primordial Shinto gods, Izanagi and Izanami. Supposedly at the coast of Mie you can see the sun rise between them.
Crawle River is a small creek in Jamaica where my mother's family was raised, which is now remote, uninhabited, and difficult to find. Apparently my great-aunt went looking for it with family one day to no avail. I was really lucky to visit Jamaica this winter with almost my entire family, being there with multiple generations, we all seemed very free and comfortable. That really meant a lot to me.