Tell us a little bit about yourself and what you do.  I was born and raised in Hengelo, a fairly small town in the East of the Netherlands. After graphic design school and being a designer at an advertising agency in Antwerp, Belgium I moved back to the Netherlands to study at the AKI Academy for Art & Design in Enschede. During my graduation I moved to Amsterdam where I married artist and painter Martine Johanna. We share a large studio two blocks from our apartement where I make drawings, collages, paintings and installations. I also run a publishing platform called Jordskred with which I recently joined the Dutch Independent Art Book Publishers, a collective of small publishers specialized in art books. Besides my studio practice, I'm a guest teacher and lecturer at the Amsterdam Fashion Institute and I co-organise an annual graphic art festival called Grafixx in Antwerp.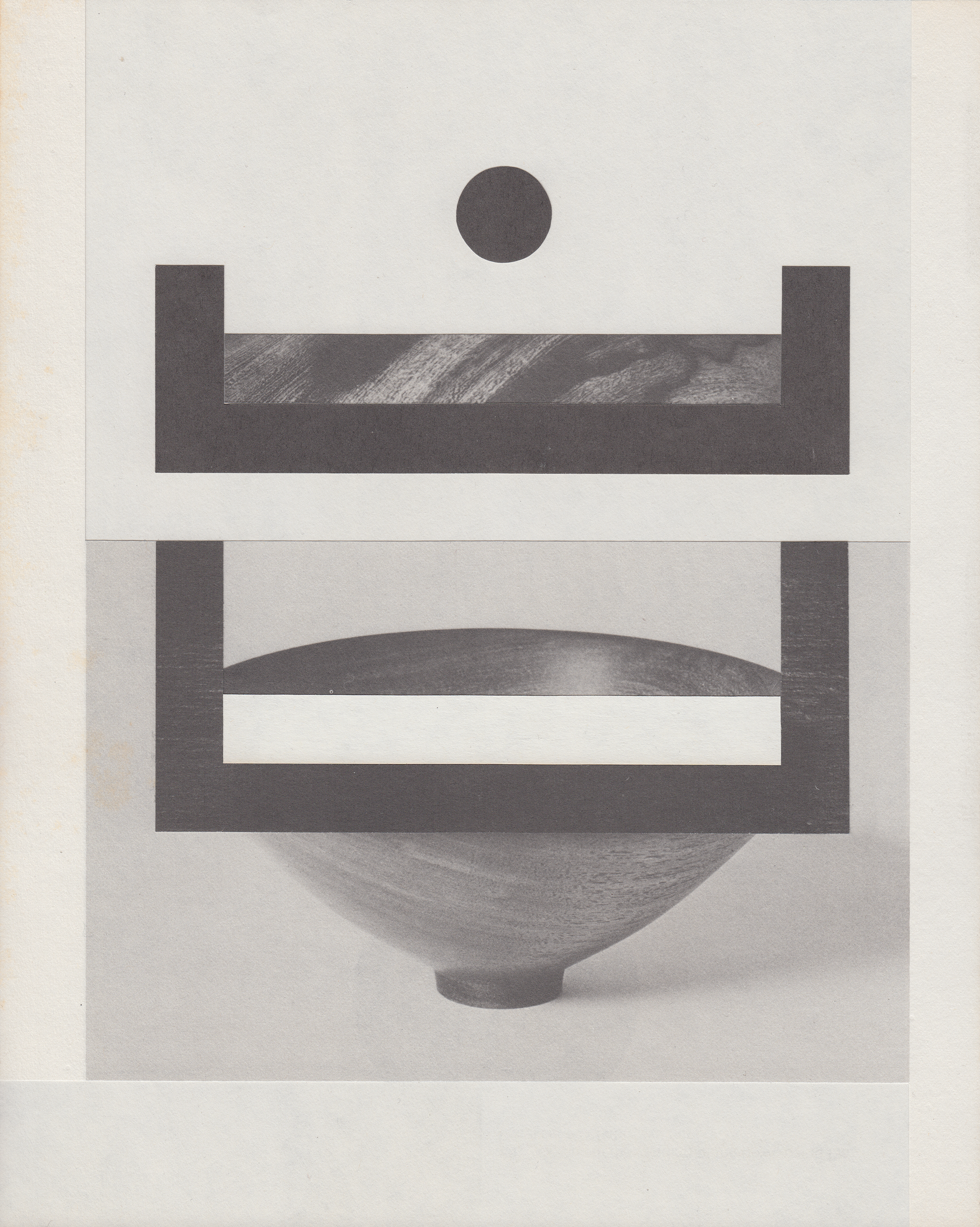 Top 3 favorite or most visited websites and why?  Whenever I need to be on the internet my cursor automatically moves to this particular bookmark in my browser: to void(), a blog by Leeds based graphic designer Joe Gilmore, also well-known for his design studio Qubik. I also really enjoy Informational Affairs, an index of books collected by the people of LA based Folder Studio. And even though she only updates it ones or twice a year Arden Sherman's mise en green is definitely a favorite. Explaining why feels unnecessary. Just have a look and you'll see why.
What is it like living and working in Amsterdam?  Martine and I have a nice place in the West of Amsterdam and having a studio close to home is very convenient. But it also smallens your world easily. I never felt connected with any particular art scene here, if there are any. I do have some favorite artists and good friends here but work-wise I've always been more focussed on what's going on internationally. It was one of the reasons for us to move out of Amsterdam. Martine and I recently bought a house in the country side, a 50/60's style bungalow surrounded by trees, with a big studio and an extra studio/gallery space, in a small village called Zetten.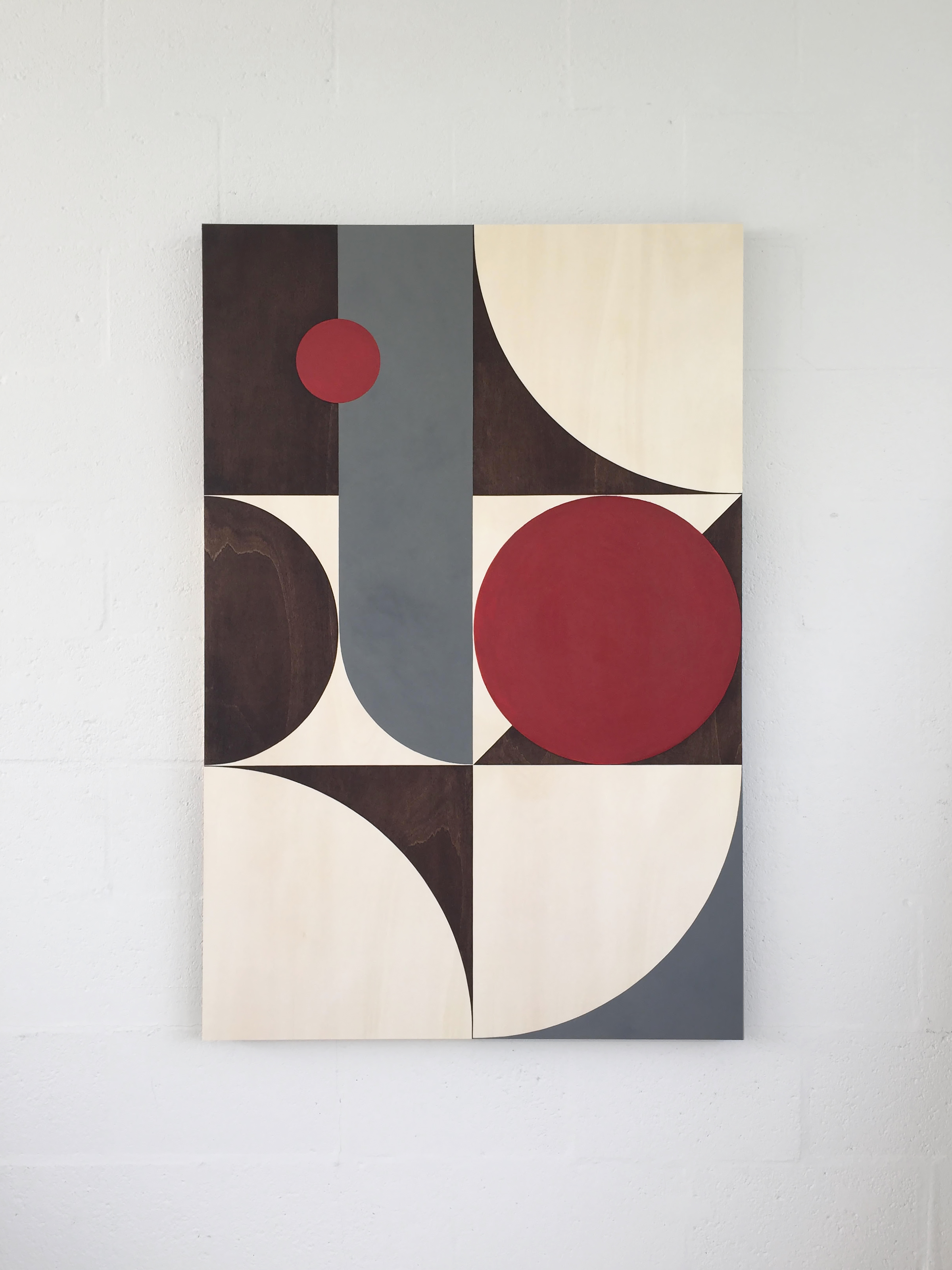 What is influencing your work right now?  At the moment, I'm obsessed with the idea of moving out of the big city into nature. I'm very curious how this will effect my life, as well as my work.
What are some recent, upcoming or current projects you are working on?  In May/June, I had my first solo exhibition with Loom Gallery , who represents my work from Milan, Italy. During that show, Shelter Press coincidentally released Strand, an album by Milan based duo Bellows (Giuseppe Ielasi and Nicola Ratti) which featured a couple of my collages for the sleeve. Till the end of July, I have a curatorial exhibition titled Two Secret Diptychs running at Mini Galerie in Amsterdam and in August the gallery is showing my work at Code 2 in Copenhagen, together with Stephen Smith. In October, I'm attending the Tokyo Art Book Fair with Jordskred and my colleagues from the DIABP. My next solo will be in January 2018 at the new space of Charlotte Fogh Gallery in Aarhus, Denmark.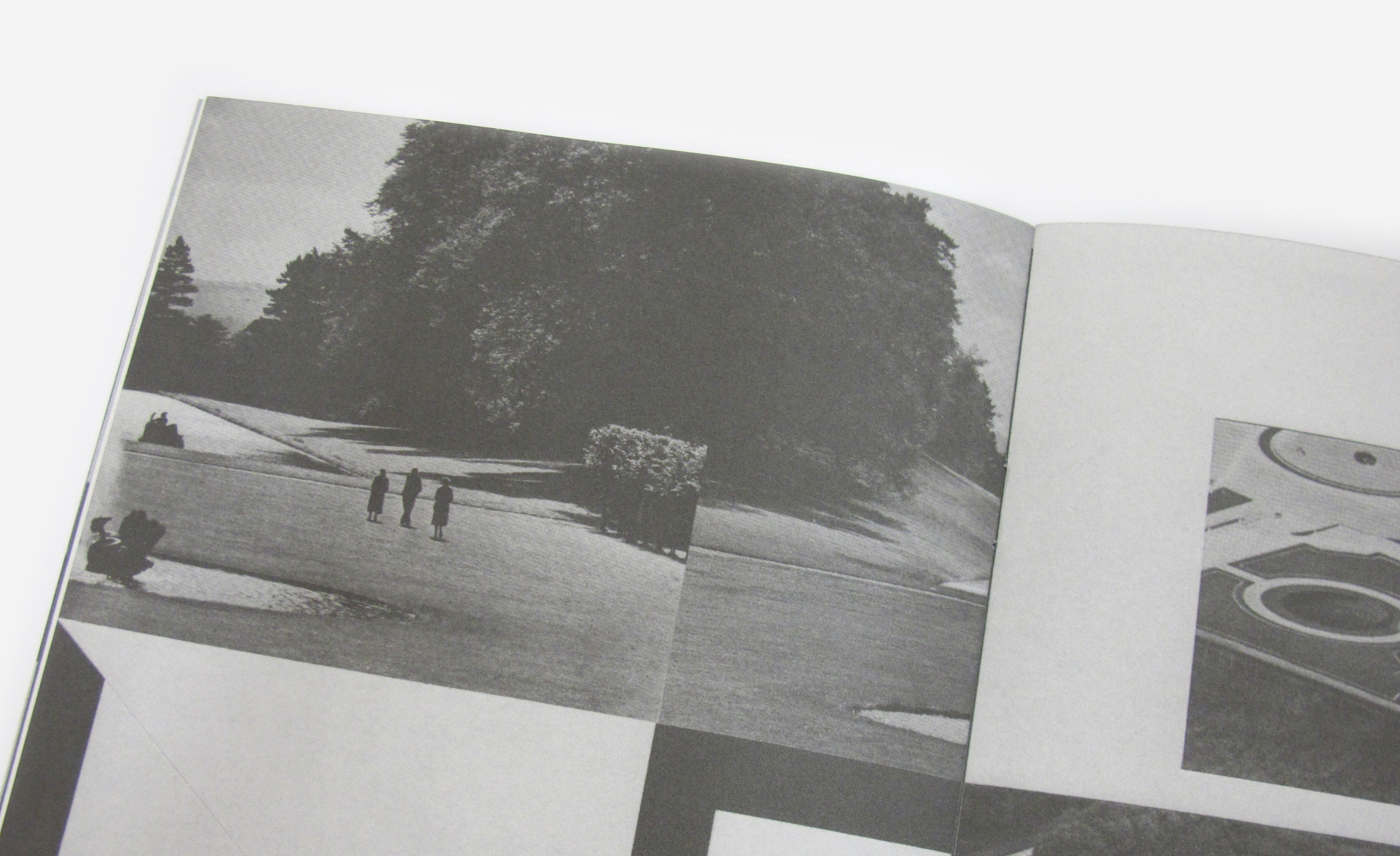 Who are some of your favourite artists?  As I mentioned above I recently had the chance to curate an exhibition for which I selected four favourite artists: Jasper van Aarle, Micah Lexier, Roland Sips, and Sean Ross Stewart.
What is your process like?  It really depends on what I'm working on. The source material for my collages is derived from vintage books, in which not only subject and size play a role, but also the printing technique and colour. The books are stripped from their covers and subject to observant deconstruction. What remains are loose pages and spreads that are processed, with their actual compositions as a coincidental starting point. It's really about observing, shifting, thinking and taking time, letting it rest before I make the final decisions.
The compositions I use within my drawings and soil paintings originate from abstract typographic compositions. A concept that originates from my studies at the AKI, where I started drawing illegible words on old book pages. The process nowadays is quite straight forward; I draw up various designs and pick my favourite compositions. All I do is execute it hands on and let the material do it's own thing. It's important to follow the right steps and to keep focus.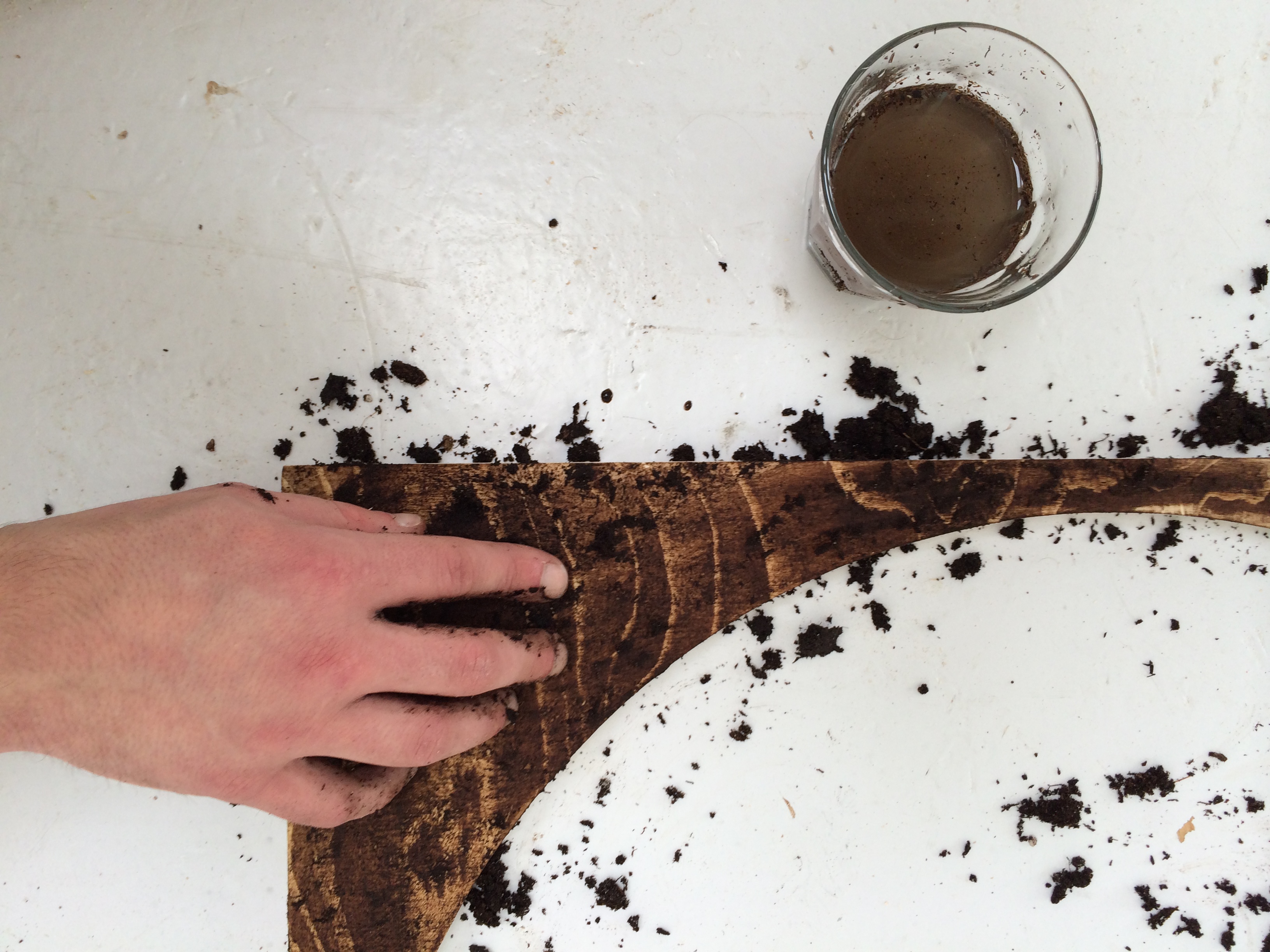 Describe your current studio or workspace.   Our current studio is in an old school building where we share a classroom. It's light and spacious with a high ceiling. There's also a terrace on the roof where we have lunch when the weather allows it.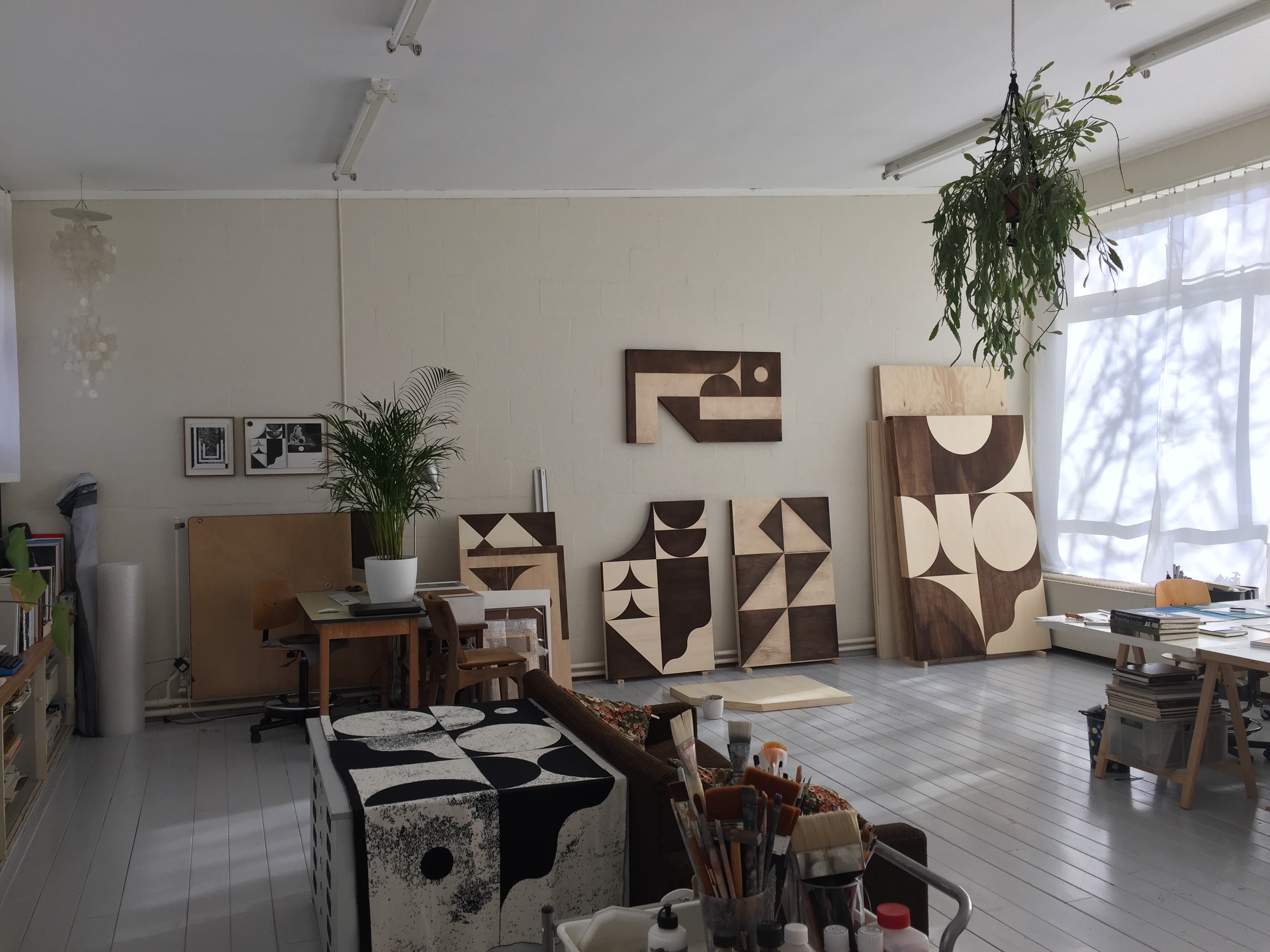 What are some of the best or worst reactions you have gotten as a result of your work? Once, when installing during a group show, a little boy told me my work was too easy…
What do you do when you're not working on your art?  Probably thinking about my work. I guess being an artist can be pretty stressful. To de-stress I collect records and books, cycle outrageous distances or hang out with non-artist friends.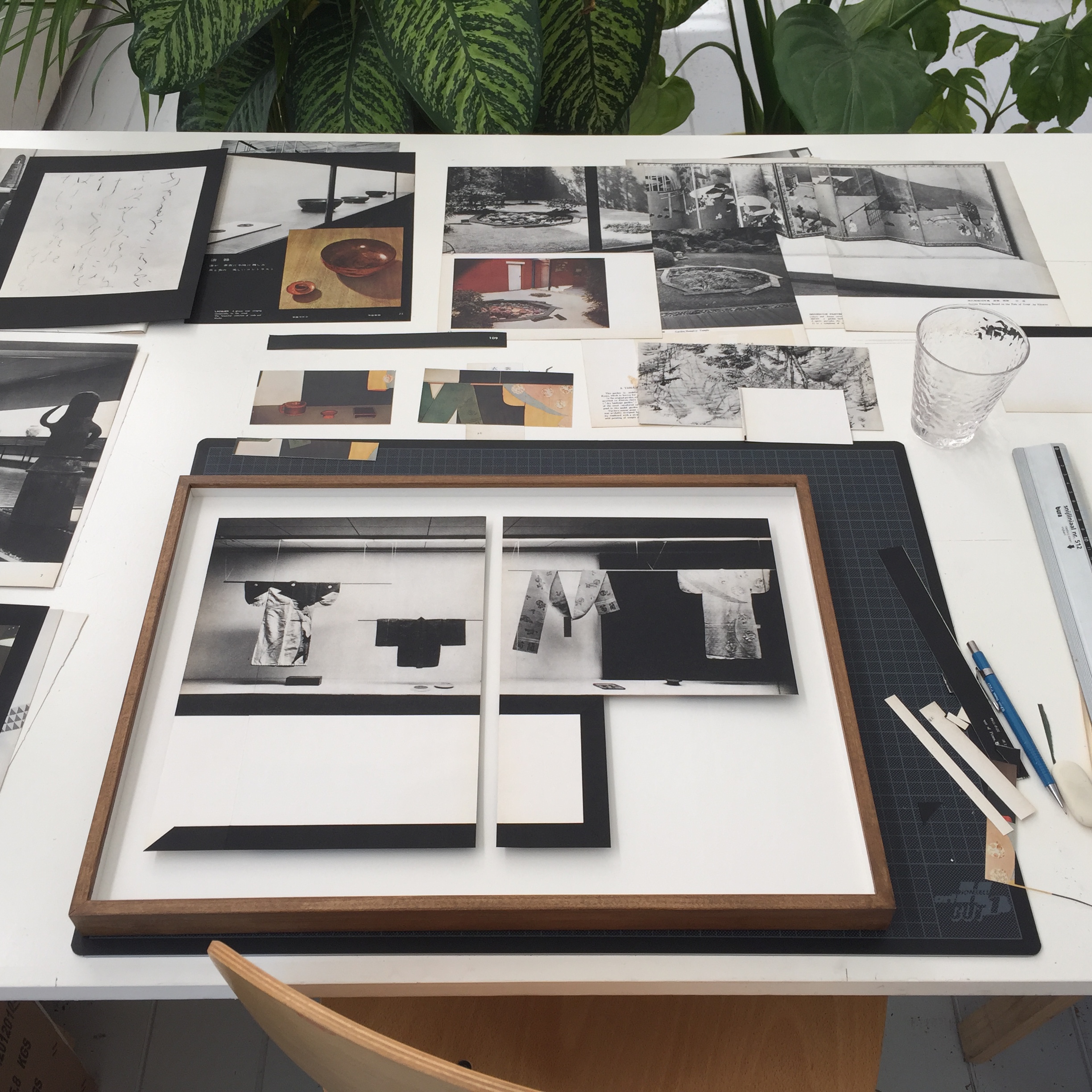 If you had not become an artist what do you think you would be doing?  I'd either be making music or books.
What are you listening to right now?  At this very moment I'm listening to $50 Curse Removal on Maxwell Sterling's 'Hollywood Medieval', which got re-released on Boomkat's The Death of Rave this year. My most played record of 2017 so far is probably Visible Cloaks' Reassemblage. Apparently one of the members collects rare Japanese new-age/ambient/minimal-music from the 80's. Listen to a mixtape here. I'm also into dub and roots reggae.