Debora Delmar Corp. (DDC) is the name Débora Delmar adopted for the distribution of her artwork in 2009, reflecting on Capitalist Lifestyle and Aspirational Aesthetics. Delmar lives and works between Europe, Mexico and the US.
The projects of DD Corp have explored topics such as trending color schemes in branding, corporate merchandising techniques irl and url, class issues created by producer and consumer relationships, international trading markets as well as local and mass production; real estate, home decor and commercial interior design as contexts for consumption, business ideology and the circulation of images from high to low culture as occurred with D D Corp's logo, which was commandeered by a chain of hospitals in Los Angeles and later permanently inked on Cara Delevigne and Jourdan Dunn's hips.
Past exhibitions include a solo show at the Museo Universitario del Chopo in Mexico City, Mexico in 2014 titled Body Blend Trade Culture, a large installation of works stylized around coffee shop aesthetics and exploring their development in time as well as how this consumer product influences third world and first world markets, producers and consumers; Care Concepts at Mon Chèri, Brussels, Belgium and Upward Mobility at Modern Art Oxford, UK in 2015. DD Corp will be part of the Biennial of the Americas in 2015.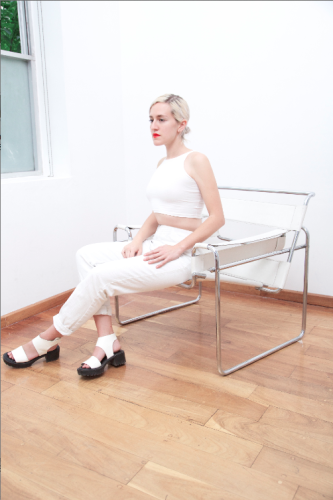 Tell us a little bit about yourself and what you do. I started working as Debora Delmar Corp. in 2009 and have been working under this name since then. I work with different media, often creating large scale installations, but I also enjoy making smaller gestures either online or IRL. My work focuses on analyzing and deconstructing our contemporary globalized culture and capitalist lifestyles.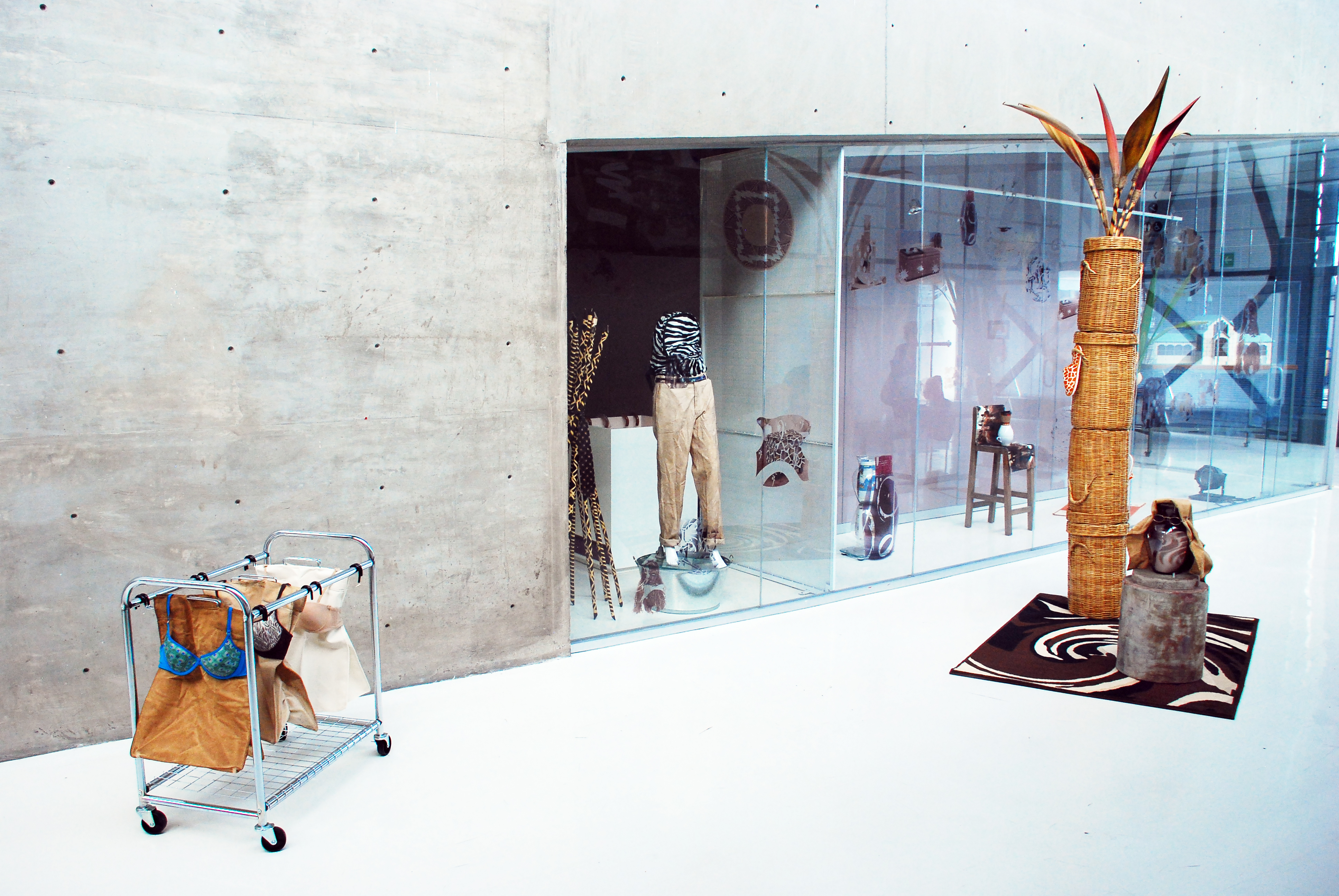 What are some recent, upcoming or current projects you are working on? I'm working on an installation/ window display for the Biennial of the Americas and I'm curating a show which will be opening this summer at Bosse & Baum London titled People You May Know. I'm also included in several group shows and I'm preparing my solo exhibition at ltd Los Angeles, which will open in the fall. I am multitasking and traveling a lot and recently hired an intern who will be helping me with some of these projects.
What is one of the bigger challenges you and/or other artists are struggling with these days and how do you see it developing? 15 minutes of fame developing to 5 minutes of fame.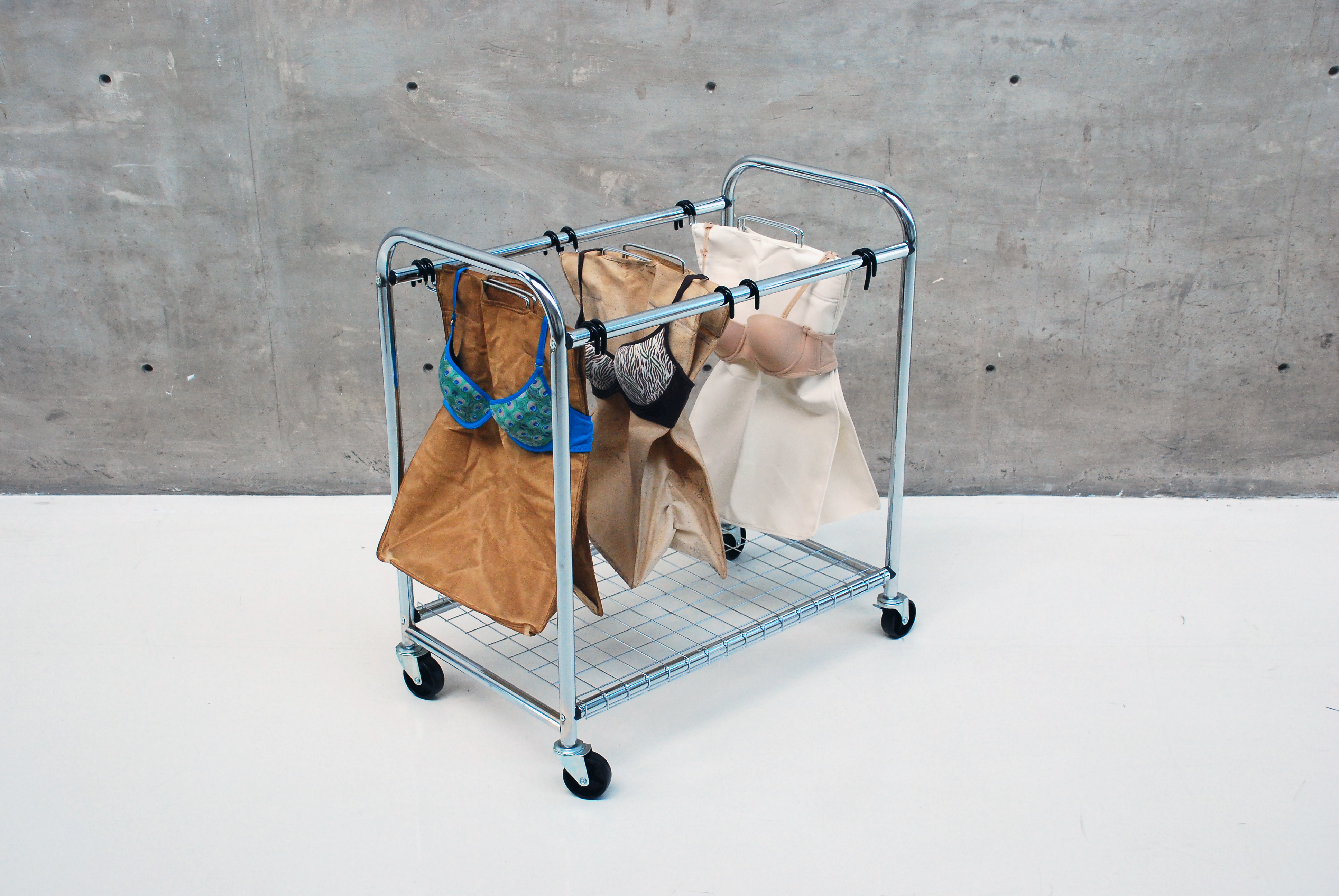 If you had to explain your work to a stranger, what would you say? It's a reflection on our everyday contemporary lifestyles.
What materials do you use in your work and what is your process like? I use a mix of things I buy, things I get made and things I collect. I usually start with a concept for a series of works and from there I choose the materials or objects I will use. Everything is there for a reason and the reason may or may not be important for the work to be understood.
Tell us a joke. Coca Cola is cheaper than water.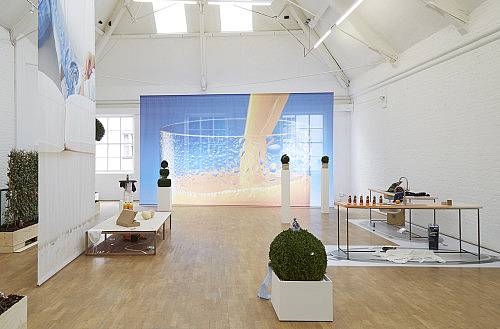 What artists are you interested in right now? Isaac Contreras, Daniel Aguilar Ruvalcaba, Julieta Aranda, Michael Pybus, Perce Jerrom, Amalie Jacobsen and Oliver Hickmet.
What was the last exhibition you saw that stuck out to you? Isa Genzken at Hauser and Wirth, London.
What is your snack/beverage of choice when working in your studio? Starbucks frappuccino, kale chips.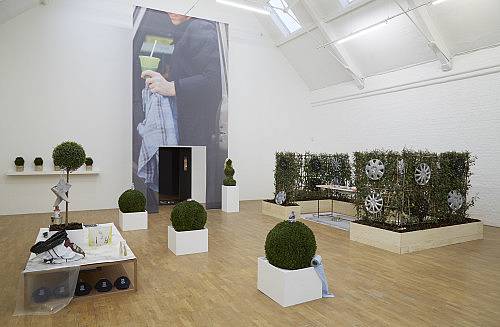 What do you do when you're not working on art? Answering emails.
If you hadn't become an artist what do you think you'd be doing? Stock trader, Entrepreneur, Pop Star, Celebrity Manager and Golf Club Housewife are a few options.
Can you share one of the best or worst reactions you have gotten as a result of your work? Best: People not knowing it is art. Worst: People not knowing it is art.