Samantha Robinson is 24 and lives and works in Long Island City, NY. She received her BFA from Hofstra University in New York. Her work explores the process and dimensionality of painting.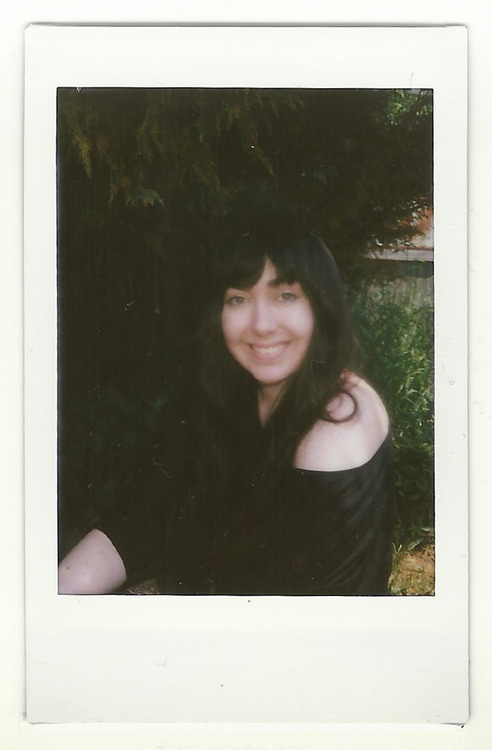 Tell us a little bit about yourself and what you do. I am interested in painting as object. I am trying to make depth by exposing the wooden supports and using thin fabric such as muslin opposed to canvas or panel.
What kinds of things are influencing your work right now? The way materials interact with each other is definitely an influence at the moment. I like seeing how different fabrics absorb paint and pigment. I haven't primed a surface in a long time!
How did your interest in art begin? I've always loved creating. I love being around raw materials and seeing how they can be transformed. Even as a kid I can remember playing in my backyard making stick structures and trying to make paint out of dirt and berries, so I think it's the love of process and materials that made art a natural choice for me.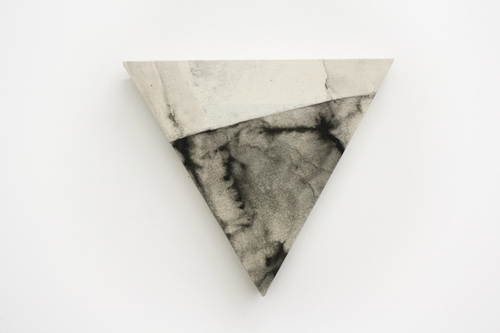 What artists are you interested in right now? 
At the moment I'm really enjoying the work of
Tatiana Berg
. She is NYC sculptor and makes sculpture/painting hybrids that sit on the floor. Richard Tuttle and Blinky Palermo are two I'm always looking at as well.
Tell us about your work process and how it develops? I've been doing a bit of a reverse process. Paint and pigment is applied to muslin in untraditional ways, like soaking, rubbing or dripping it on. I then let the muslin dry folded, spread, crumpled, etc. The result is different forms and textures. I then make wooden frames in geometric shapes to stretch over that will either complement or contrast the sections of fabric that I've chosen.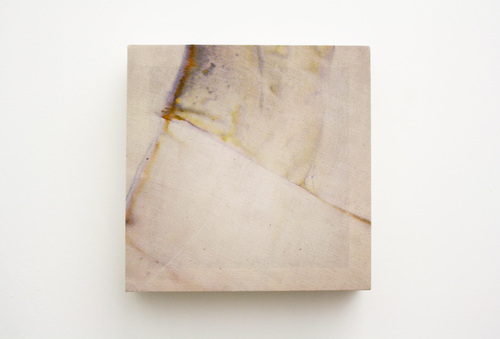 What are some recent, upcoming or current projects you are working on? 
I recently took part in the
Long Island City Arts Open
with
my studio
. It was my first open studios event and it was really interesting to have viewers see the works in a studio in place of a stark gallery. Visitors also were able to see partially completed works and a bit of my process.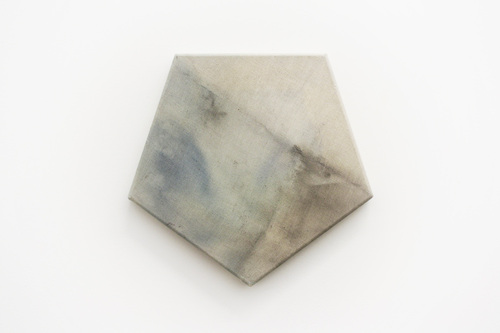 What's your absolute favorite place in the city/the world to be? Camping in the Catskill Mountains! I love getting away from the city. I also draw inspiration from nature, the water, ice, stones and different textures. This might not be the most direct influence on my work but it is something that is always underlying and I am always thinking about.
What are you reading right now? The second book in the Game of Thrones series, A Clash of Kings.
Describe your current studio or workspace. Everything is covered in sawdust! I have two saws, a nice big work table and some shelving. And the building I am in used to be a car factory so we have beautiful high ceilings with great lighting. Since my process has involved soaking and painting un-stretched canvas or muslin, there are piles, bags and boxes of fabric everywhere too.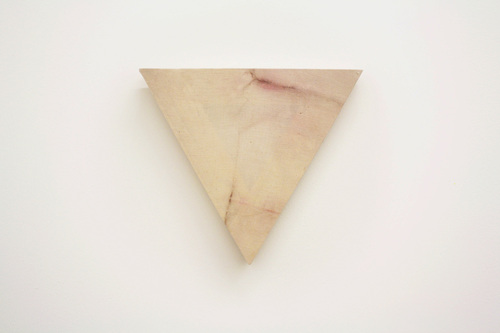 Can you share one of the best or worst reactions you have gotten as a result of your work? I cant think of the best or worst reaction ever, but people have been saying that my latest work resembles marble. Brice Marden's small scale paintings on marble are some of my favorites, so it's a reaction I really like.