Ross Normandin currently lives and works in Chicago, Illinois and is in the MFA Painting program at the School of the Art Institute of Chicago. Prior to relocating to Chicago, Normandin spent several years in Boston. He has been involved in numerous solo and group exhibitions throughout the northeast including GRIN, Bromfield Gallery, and Lincoln Arts Projects.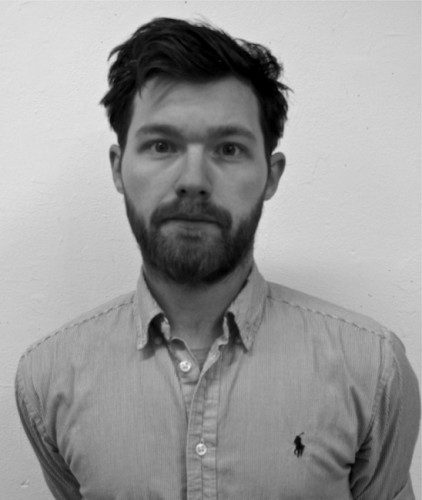 Tell us a little bit about yourself and what you do. I am originally from the Boston area, earned my BFA from MassArt and I am currently pursuing an MFA in Painting and Drawing at the School of the Art Institute of Chicago. I usually make things that hang on the wall, but I think about my work more like objects.
How did your interest in art begin? I think it seriously began in a hospital cafeteria when I was a teenager. I spent a lot of time in hospitals writing and drawing.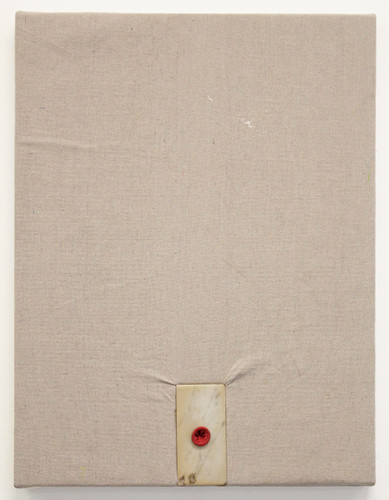 How has living in Chicago affected your art practice? Moving here to work towards an MFA has had a profound affect on how I work in my studio. I feel I am still adjusting and trying to figure out how to work in a new space. It has been an amazing challenge and one of which I try to embrace. Working through certain obstacles and setting limitations has enabled me to make decisions and make work that I otherwise wouldn't have made prior to moving here.
How has your work developed within the past year? I feel my work has been changing and developing rapidly. Graduate school has been a great place to experiment and try things due to the resources and the community I'm surrounded by. It's really a matter of being aware and being able to filter things out when you know they aren't working. I relied heavily on craftsmanship and an intense sense of refinement in my past work. I've learned to lighten up a bit.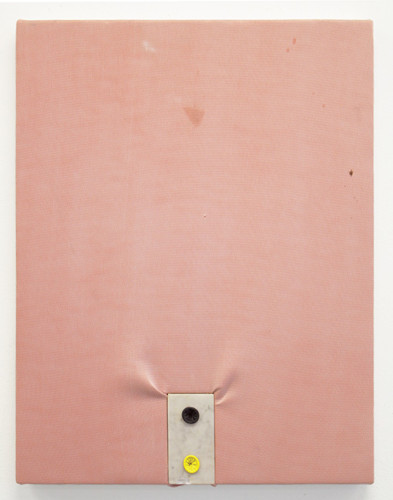 If you had to explain your work to a stranger, what would you say? My objects and paintings are handmade interventions with found materials. They focus on subtle relationships between process, medium, and the transmutation of familiar objects. Certain pieces represent "function" while most center around its denial. Scale and position in space play a significant role in the deliberation and multivalence of each work. Undertones of suburban domesticity reveal a history while retaining ambiguity.
That's probably too much for a stranger.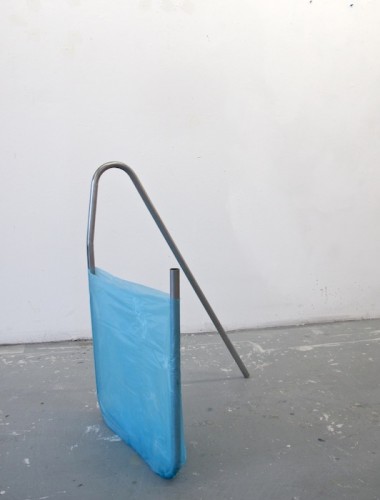 What materials do you use in your work and what is your process like? I use a wide variety of materials. Most recently I have been using paper-mache, balloons, vinyl, swimming pools, marble, amongst others.
My process changes drastically depending on what I am working on. Currently my practice is invested in a material investigation, but sometimes I will work with photographs, and it is a very different feel in the studio.  I think ultimately I'd like to see these different practices come together.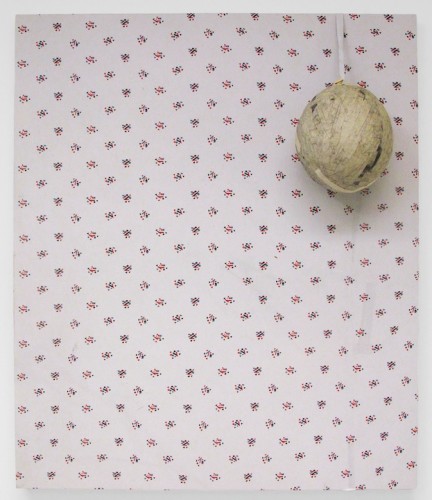 What artists are you interested in right now? Robert Gober, Paul Dickerson, Thea Djordjadza, John Frusciante, Miroslaw Balka, Roni Horn, Fredrik Vaerslev, Carol Bove, Paul Lee
What are some recent, upcoming or current projects you are working on? I was recently in a group show in Providence, RI at GRIN, which is a new art space that people should know about. I will also be featured in New American Paintings, MFA Annual that will be on out probably sometime this spring.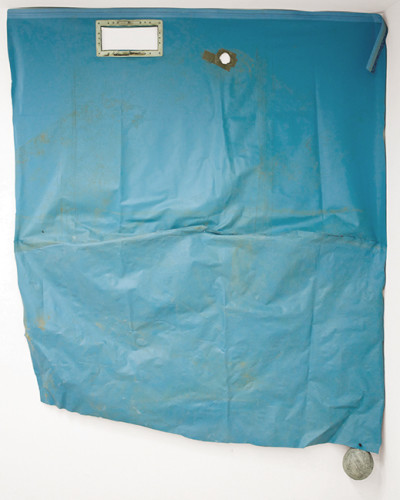 What do you do when you're not working on art? Whenever I have time I like to cook and play frisbee.
What is your snack/beverage of choice when working in your studio? Coffee and my girlfriend's super healthy snacks.