Robert Chase Heishman (b. 1984) is an artist living and working in Chicago. His artistic practice is predicated on the use of photography and video as means of exploring image production, self-referentiality, peripheral vision, conditions of framing, and the everyday. In his recent photographic series, _IMG (2012-), Heishman creates minimalist glyphs made out of colored tape that generate a slippage between visual flatness and real-space dimensionality. His on-going, life-long project, My Falcon Crest (Namesake), focuses on his relationship to the origins of his name: a 1980's actor and character from the popular soap opera Falcon Crest. Heishman has shown work at Brooklyn Academy of Music, Alderman Exhibitions, Subterranean Gallery, Chicago Cultural Center, MDW Fair, Propeller Centre for the Visual Arts Toronto, and the Nelson-Atkins Museum of Art. He has created an original set design for the Merce Cunningham Dance Company's Split-Sides (2003), provided artwork for Icelandic band Sigur Rós' album BA BA TI KI DI DO (2004), and has spoken at Columbia College of Chicago, Kansas University, Kemper Museum of Contemporary Art. His work is held in the collections of the Nelson-Atkins Museum of Art and the Walker Art Center. Heishman completed his BFA from the Kansas City Art Institute (2008) and his MFA from Northwestern University (2012).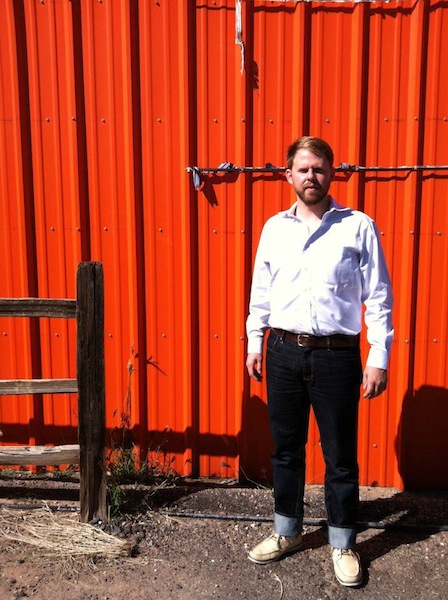 What are some recent, upcoming or current projects you are working on? Currently, a feature length film I made with artist Brendan Meara, Long Fuse, is on view through June 2nd at the Hairpin Arts Center in Logan Square as part of the exhibition, Presence Of Absence (Curated by David and Debra Tolchinsky, and supported by the Contemporary Arts Council). The focus of Long Fuse is upon the very earth beneath our feet and this moment in time. A fuse burns a path across public and private space day and night, throughout spring, summer, fall, and winter. Leaving a scorched trail where it has been, the pressing question is how, when, and where it will end. The Presence of Absence exhibition also includes work by Christopher Baker, Inigo Manglano-Ovalle, Melika Bass, Paola Cabal, A. Laurie Palmer, and Katarina Weslien.
My latest photograph, _IMG #12, is up for auction at threewalls' upcoming silent auction / gala, Power of Ten.
This coming September I have a two-person exhibition with artist Megan Schvaneveldt at Roots & Culture. Since 2011, Megan and I have been collaborating under the name ibid., a project that is comprised of events constructed, performed and recorded in public spaces. Our performances are both elaborate and lo-fi, using everyday materials to create celebratory and theatrical events. When on location, the video is made accessible to a passerby through the use of a QR code tag which links the viewer to our event that occurred in that space. The Roots & Culture show will largely be comprised of new ibid. videos / objects, with some additional works from each of our individual studio practices peppered throughout the gallery.
Additionally, I will be presenting new photographs from my _IMG series sometime this fall…still forming the details of this engagement. I am also making a lot of new work — including completing the editing of a 25-minute soap opera that I filmed last year; a new, top secret photographic still life project; and assisting with Summer Forum planning / fundraising.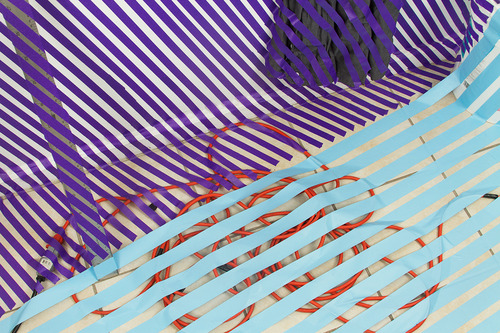 What are you currently watching on Netflix/what's in your Netflix queue? Still finishing up a season of RuPaul's Drag Race. Just watched the Ai Weiwei documentary film, Never Sorry.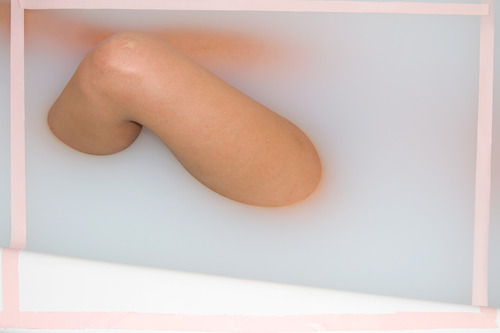 How did your interest in art begin? My interest in art began when I discovered ee cummings. From there I discovered John Cage's music. And, not long thereafter, and rather fortuitously, I met Merce Cunningham. I was eighteen years old. I ended up collaborating with the Merce Cunningham Dance Company, designing an original décor (set design) for the work, Split-Sides. This was my formative introduction to art—working with Merce, the magnificent MC/DC dancers, Executive Director Trevor Carlson, and the other Spilt-Sides collaborators: Catherine Yass, Jim Ingalls, James Hall, Radiohead, and Sigur Rós. Following this, I rigorously studied art history, photographic theory/history, contemporary art, and continued to make work. Now, here I am.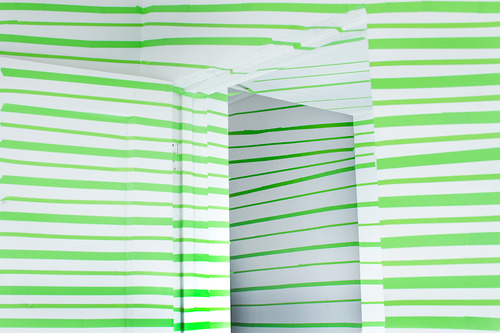 What is your snack/beverage of choice when working in your studio? Cognac.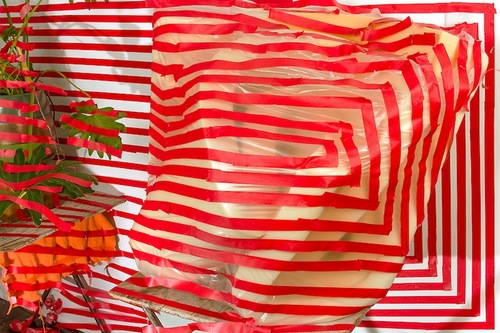 What do you do when you're not working on art? I enjoy the company of others, my family, and the friendship of my partner, Emily Kay Henson.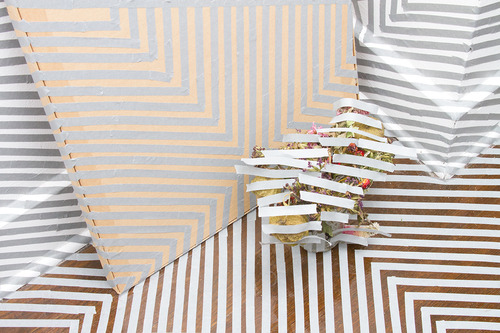 What are you really excited about right now? Arrested Development Season 4 on Netflix May 26th!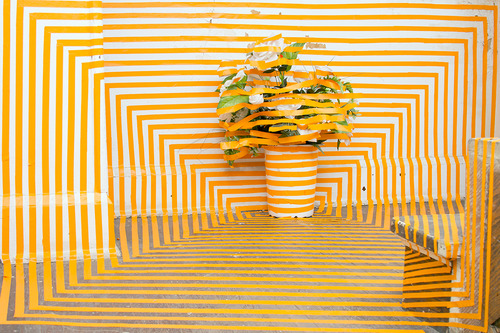 If you hadn't become an artist what do you think you'd be doing? I'd be a stand-up comedian. Though my cousin, Ryan Mason, has me beat. My third vocation/calling would be to be in a soul (or disco) band.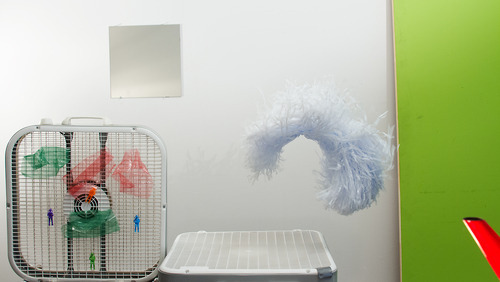 What are you listening to right now?
This first: http://nomadshop.net/index.php/entry/312
Then this: https://soundcloud.com/heigher-heights/higher-heights-mixed-with-love#play
And lastly, this: http://idiotglee.bandcamp.com/album/life-without-jazz (post-doo-wop)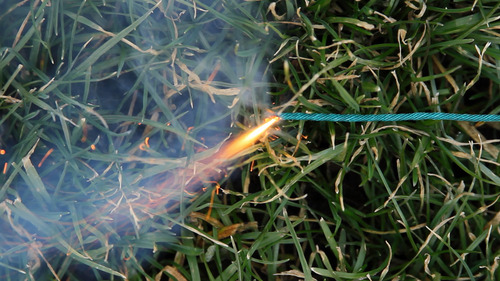 What past trends in art would you like to see be brought back?