Andreas Schimanski lives and works in Berlin, Germany.  He studied fine arts at Hochschule der Künste Berlin from 1993 to 1999.  His work has been exhibited throughout Germany and internationally.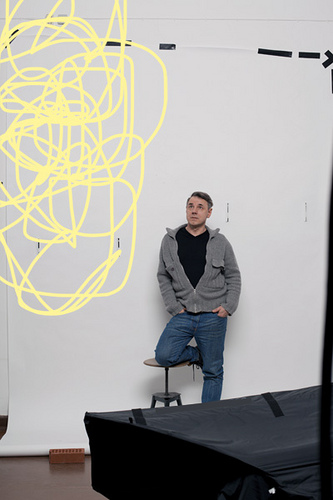 Tell me a little bit about yourself and what you do?  I am a friendly human being, sometimes angry, but basically cool and dedicated. I spend my days with art, either thinking about it, working on it, producing it or dreaming of it.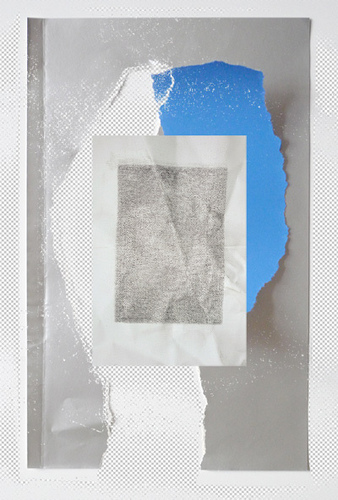 If you had to explain your work to a stranger, what would you say?  WYSINWYG: What you see is not what you get. Don't trust the image. Even though it is photography and might use documentary material.
What materials do you use in your work and what is your process like?  I am working with different media, using real material, my paintings, my photographs and Photoshop to assemble new ideas of images. I love to stroll through the city, the countryside, the all day routine and the special occasion – hunting and collecting material for my visual ideas.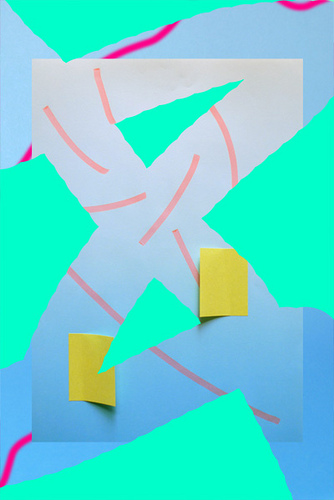 What kinds of things are influencing your work right now?  For some time now I have been occupied by photography. I am exploring the visual overkill online, on Tumblr & Co, wondering what is happening to our common visual language. After those studies I need a break – I clean my view and get lost in finding my visual material to work with. That feels like pressing the stop button in the midst of a steady visual torrent.
How has your work developed within the past year?  After years of video installations, I re-discovered the sole quality of painting as a manual skill in opposite to the high-tech process of video production. I am painting with oil or acrylic on canvas, wood, and paper. Due to this practice I started to investigate the dimensions of photography as material. I am scrutinizing the medium itself. To me it's a playground. An ongoing experiment. I like to discover the pictures behind the picture.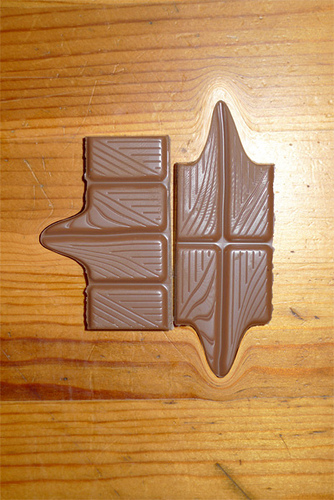 What are you really excited about right now?  My girlfriend.
Top 3 favorite or most visited websites and why?  My diary, collecting and exhibiting daily results of my work in progress process. Facebook/flickr to stay in touch and in discourse with fellow friends, artists and strangers. My blog-collection to get an overview what's going on on my favorite blogs.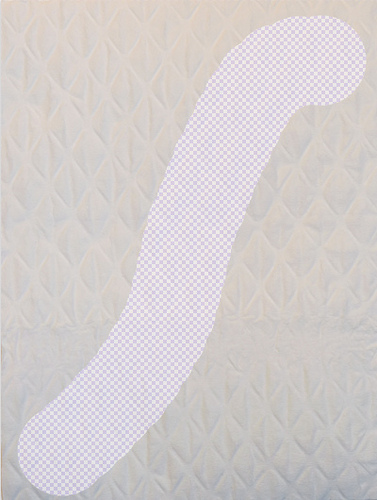 How long have you lived in Berlin and what brought you there?  I've been living in Berlin for a while now. After the wall came down it happened to be the most open, free and liberal place in Germany. I wanted to study art and was admitted to the University of the Arts. Yeah.
If you hadn't become an artist, what do you think you'd be doing?  Before I became an artist, I studied architecture and already worked as an architect.  I still love to invent and create rooms.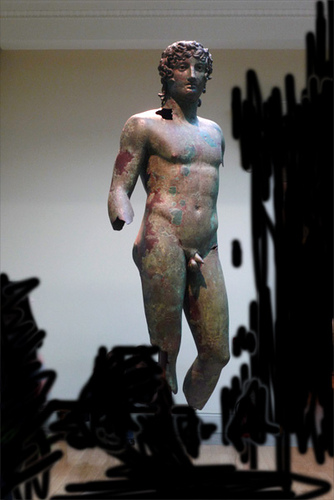 What's your absolute favorite place to be?  When I lived in New York City in 2000/2001 there were PS1 artist studios located at the clock tower in downtown Manhattan. We used to meet with other artists to barbecue on the rooftop. Somehow in the middle of civilization and yet somewhat lost in reverie. I always was wondering what might be happening around us, from birth to death, love to hate, fight to fun, while we had a steak. Every expression of life was in front of me I just couldn't see it. In my train of thoughts I often go back to this special place in NYC.