Jason Gringler lives and works in New York/Toronto. Instagram: @JasonGringler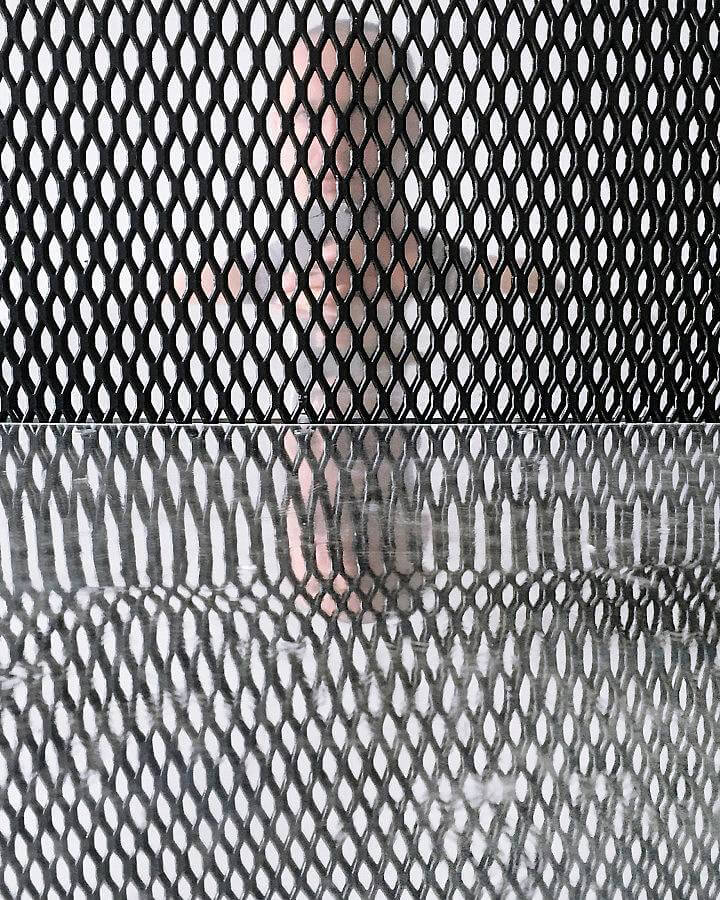 Tell us a little bit about yourself and what you do. I am originally from Toronto, Canada. I have been based in Brooklyn for approximately 8 years. My first studio was located in Bushwick. Brooklyn was not a place I had visited prior. The impetus for my move was that Toronto (at the time) had a very 'low ceiling' in terms of what I felt I could accomplish. I wanted to grow as an artist and felt I could pursue more adventurous work in NYC. I set up a studio (which I lived in) with the intention of spending only one year in New York, but of course, that time expanded and I now have a great studio space with 14 ft. ceilings (that I do not live in). I maintain very little in the way of objects or furniture.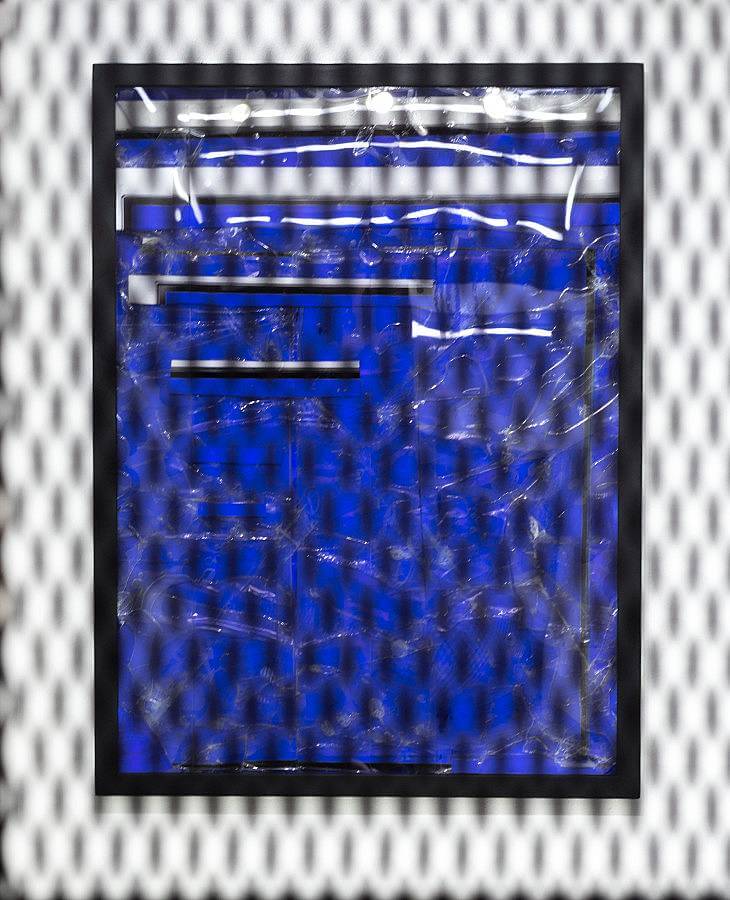 What are you reading right now? At the moment I am reading Richard Serra from the October files. Serra is highly articulate and the essays provide a wide overview of his dense and layered practice beginning with his early films. Serra has been within my periphery for quite some time but repeated visits to Dia:Beacon solidified his importance as someone I wanted to study.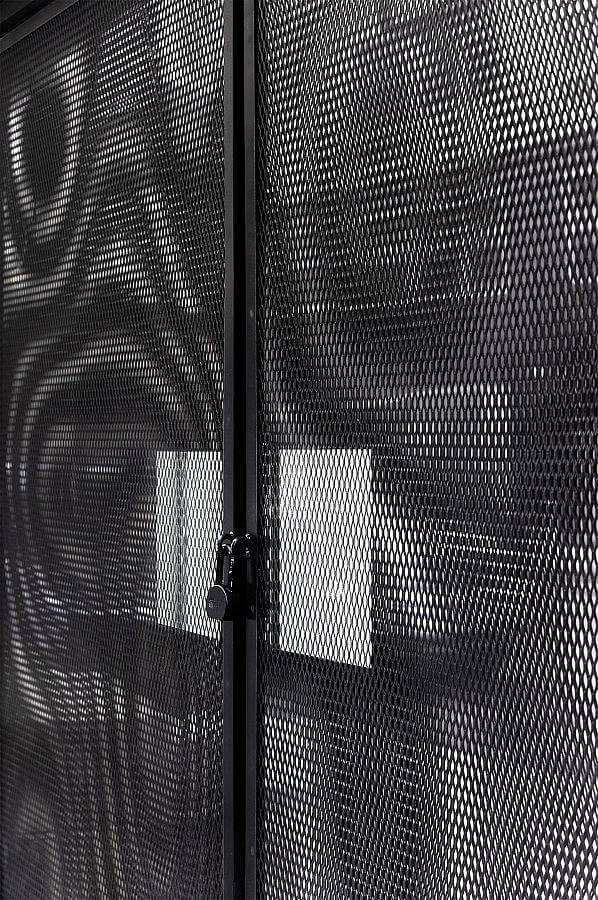 Tell us about your work process and how it develops. My materials are industrial, and mainly sourced from hardware stores and occasionally salvaged from the street or from friends. The work typically consists of acrylic glass, shattered glass, epoxy, silicone, caulking, spray enamel, vinyl, steel, paint and aluminum tape. Occasionally I use paper, window screens, photos and posters. I tend to approach my work referencing the history and trajectory of painting but I try to avoid many of its material associations. I have never found that my hand (or gesture as a painter) has any substance. My work is meticulous. Chance only lies in the initial stages where the work is assembled face down on the studio floor. Layers of glass, epoxy and other materials are applied. The work is not moved during the primary stage as I look to force elements of chance in to my production.
What's your absolute favorite place in the world to be? Dia:Beacon is a good contender. It certainly ranks as my favorite museum.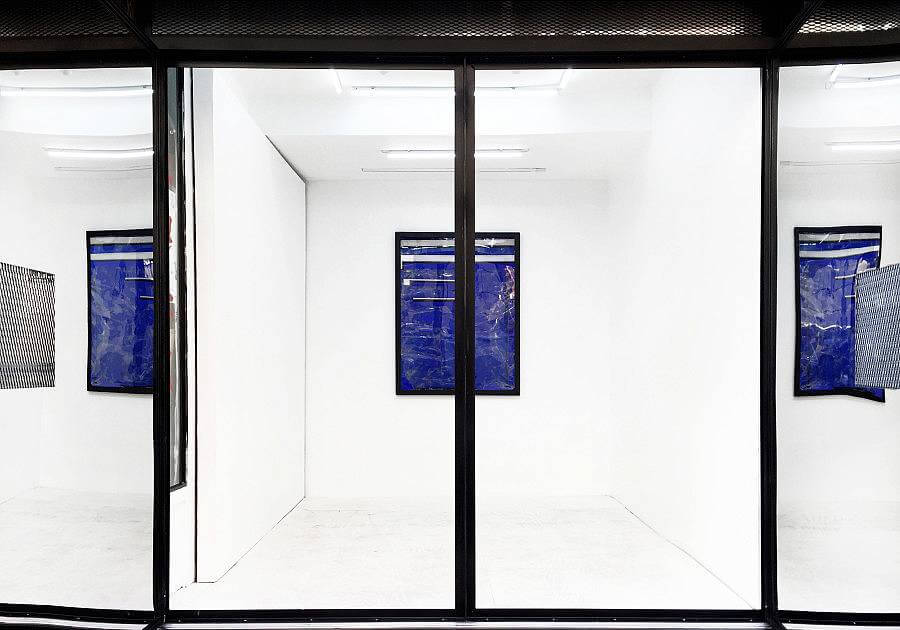 What kinds of things are influencing your work right now? The idea of the screen as a substitute for the traditions of painting is an excellent point of departure for my practice. I try to reference the screen in as many analogue ways as possible (moiré, mirrored steel, layered spandex mesh, photographic gels and posters of Chroma blue screens) while keeping my output rooted in the formal histories of traditional abstraction as well as heavy material experimentation. Failure in my studio is inevitable as acrylic glass is an unforgiving material. When a work fails it is destroyed. Destruction leaves room for unmannered gestures that I consider in relationship to my associated stereotypes of the expressive nature of painting. I recycle the materials from failed works with the hope of carrying the gesture of destruction as a mark-making tool through to future studio output.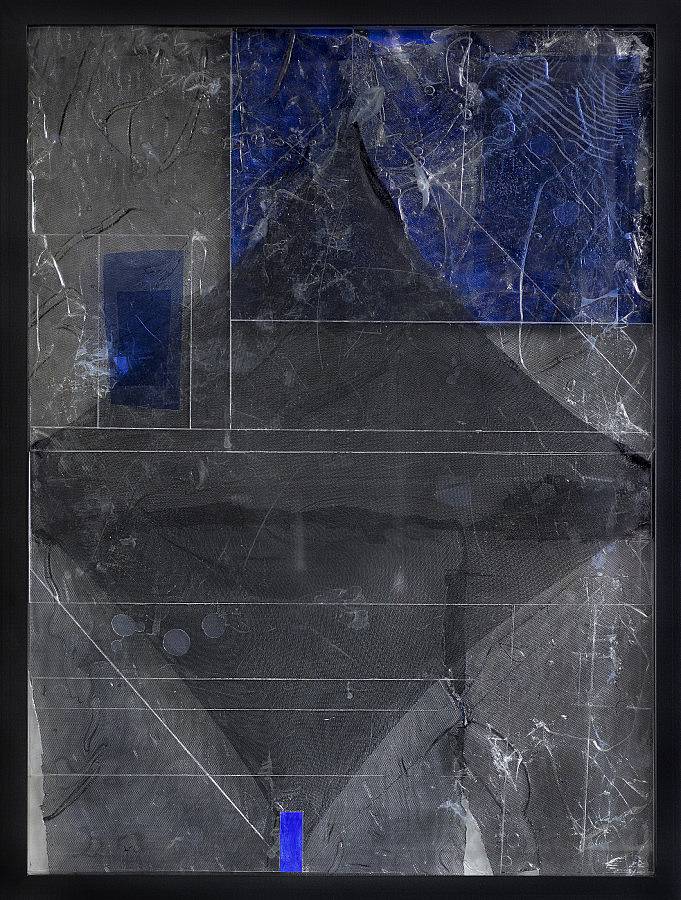 What are some recent, upcoming or current projects you are working on? I recently held a solo project entitled 'Screens' at Solivagant NYC where I replaced the glass facade of the gallery with expanded and mirrored steel doors. Solivagant is an 8 x 8 ft cube built within a Chinatown factory designed as a platform for intimate site-specific installations. A number of my friends will be staging projects there in the upcoming year.
Can you share one of the best or worst reactions you have gotten as a result of your work? My work has a conceptual framework and often contains many subtle references as well as a tremendous amount of labor. I have found on occasion that viewers perhaps overlook these elements and focus only on what appears to be a very physical and destructive aesthetic. I really enjoy studio visits as a result because through conversation, the work changes, for myself and for my visitors. I learn quite a bit from that slippage of meaning.