Can you tell us a little bit about who you are and what you do?
I am Amanda Assaley; I'm an artist, and I work at Syrian Community Network as the Youth Education Coordinator.
At SCN, I manage the various youth education programs we offer, and I do in-school advocacy helping our students and parents navigate the CPS system and helping CPS schools better serve the needs of the Syrian community here in Chicago. A huge part of this is teaching my 23 students four days a week in our After School Program.
Currently, I live in Humboldt Park and have my studio in East Garfield Park. Today I am thinking about seashells' architecture, Rocks for Fun Pasty Shop, midwestern grottos, Bryozoa, ferro-cement, and all of the headpieces worn by Olivia Hussey in Romeo and Juliet.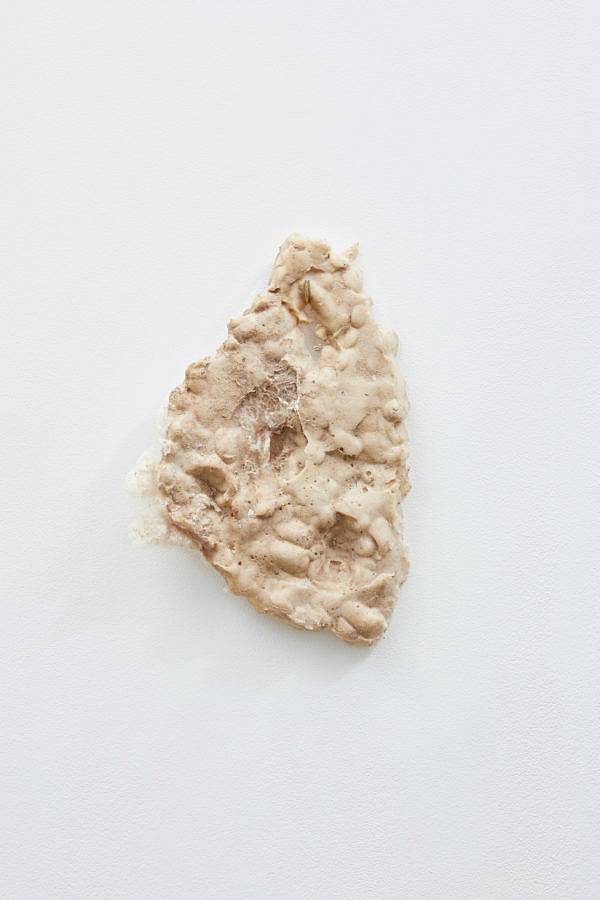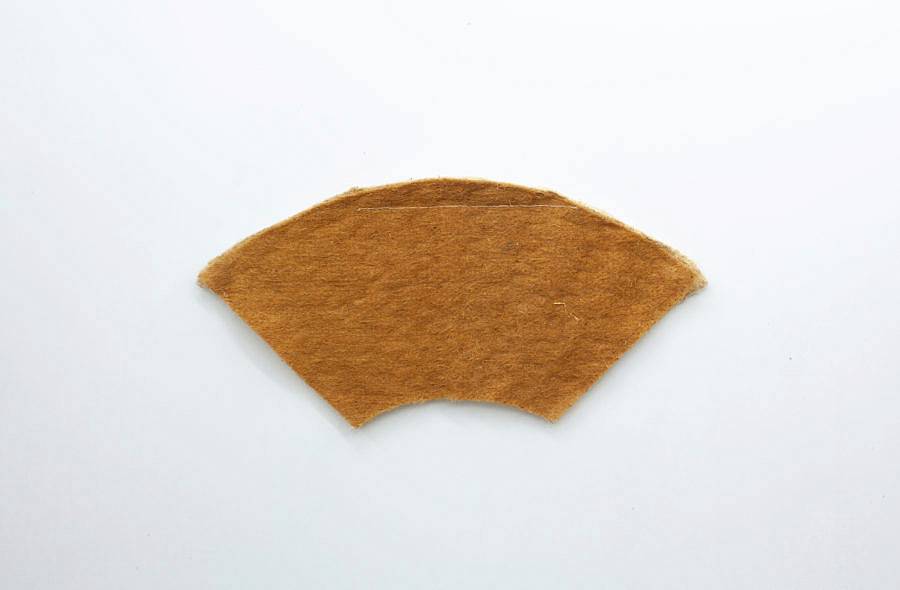 What are some current, recent, or upcoming projects you have going on?
I have work up at the Chicago Cultural Center as a part of In Flux: Chicago Artists and Immigration from February 15 – May 10, 2020. This work has been an ongoing collaboration with Qais Assali since May 2018, and it was previously shown at 6018 North and the Lubeznik Center for the Arts. This work looks at the Medinah Temple located in River North, Chicago. I also have work in the show Let There Be Spaces in Your Togetherness, organized by Mizna, which is currently traveling to a few galleries around Minnesota.
In the studio right now, I am having a really exciting time pushing my molds and casting materials to and past their limits. I am looking at how objects tumble into each other and sit cheek to cheek in the world, and I am obsessed with the human feeling of wanting to fuse ourselves with a thing.
Can you tell us about what you are showing at the Cultural Center?
Yes! Well, I'll get there by telling you the work's origin story, which is pretty great.
As I mentioned earlier, this work is with Qais Assali, and it really started the day I told him about this strange group I discovered online called the Syrian Shriners. Based in Cincinnati, OH, the Syrian Shriners seemed to be entirely made up of white American men. Quickly, we learned that the Shriners have actually remapped the Arab World onto the United States by appropriating the names of Arab cities and countries for Shriner chapter names, such as the Mecca Shriners in New York, NY and the Medinah Shriners in Chicago, IL. There are hundreds of chapters around the US, but their system of using Arab cities and countries at some point devolved into using any Arabic word or name. You will find funny names like the Habibi Shriners in Lake Charles, LA and offensive names like the Moslem Shriners in Detroit, MI. It really becomes quite chaotic when you start seeing the different chapters on the US map. I should also note that the Shriners are still very much an active group today, so have that in mind as I go on.
The same day, Qais and I went to the Medinah Temple downtown, which is currently rented by Bloomingdales (the Medinah Shriners relocated their meeting center to the suburbs around 1999 or 2000). On the second floor are glass display cases presenting the history of the Shriners with memorabilia and photographs. We were immediately disturbed by how Bloomingdales uses the supposed nobility of the Shriners to elevate the merchandise for sale.
The Shriners are formally known as the Ancient Arabic Order of the Nobles of the Mystic Shrine (A.A.M.O.N.S.). They are a sub-organization of Freemasonry not connected to Arab culture or Islam. Since 1870 they have used pseudo-Arab dress, decoration, and architecture. Qais and I actually found text from the late 19th century in which they explained the purpose of this adoption was to "create an aura of vague mysticism and pageantry." There are countless examples of this with the Medinah Temple, but perhaps the most prominent is the entrance arch facing Wabash Ave. This arch poorly attempts to imitate the bawaba [gate] of a mosque. The city of Chicago has actually mis-archived these tiles as saying the Shahada [Islamic proclamation of faith], "There is no god but Allah," but in reality, the tiles are a misspelling of a political slogan from the Alhambra in Granada, Spain.
As much as Qais and I find this building abhorrent, we are also the first to admit that superficially the building is beautiful. Qais and I have made a work presenting the entrance tiles and theater curtains removed from the building. In doing so, these objects are also removed from their support systems of eye-pleasing repetition and grand installation, where previously their beauty was a distraction from their content.
Do you see your activist and social work as separate from your art practice? Do they inform each other?
My outlook about this changes a lot! Of course, they inform each other, and at times they feel fluid; but, for example, last week I was certain I viewed them as separate lines of work, and now I don't know. My art practice absolutely carries my political concerns, and I didn't think its content was directly about the work I do at SCN, but I think in less obvious ways it is. My artwork is definitely about learning in terms of how we form relationships with other people and how we relate to the material forms around us. I strongly feel that those ideas are in the forefront of teaching and trauma-informed care.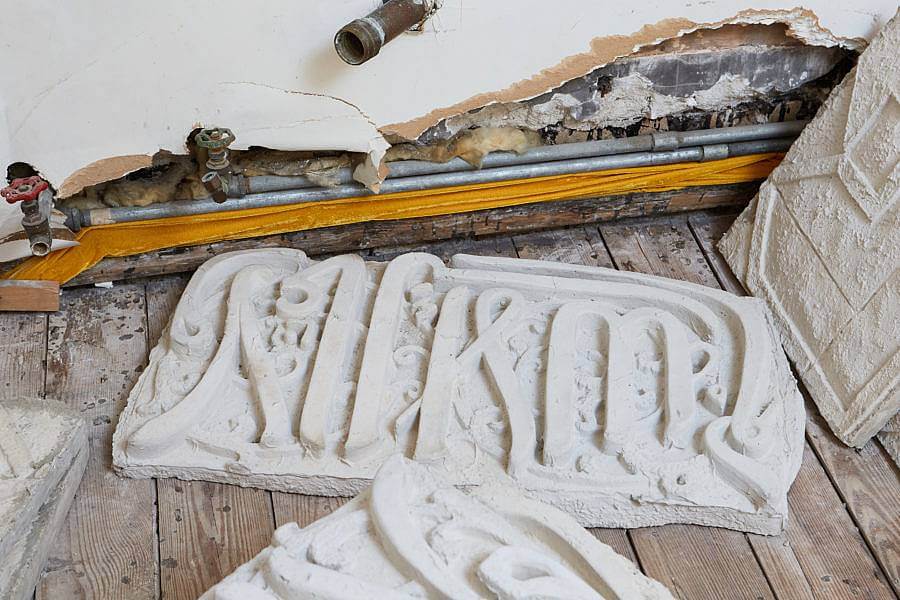 What is your workspace or studio like?
I try to be as disciplined as I can manage with my studio practice and spend most mornings before work between 5am and 9am at my studio. I'm incredibly fortunate to have a studio with so many windows; being there for sunrise is really my preventative medicine for seasonal affective disorder. My studio is kind of like a mold-making dream house. Two favorite materials sitting in my studio right now are a quart bag of golden silk lint and this particularly incredible seashell collection. I also want to add that I have the best studio mates, Kasem Kydd and Tyra Davis-Jenkins.
Who are some of your favorite artists or designers?
Annemarie Jacir, Agnes Varda, Justine Melford-Colegate, Nick Engelbert, Coco Fusco (go watch Pochonovela now!), and obviously mollusks.
Who would you love to collaborate with?
Any of my close friends!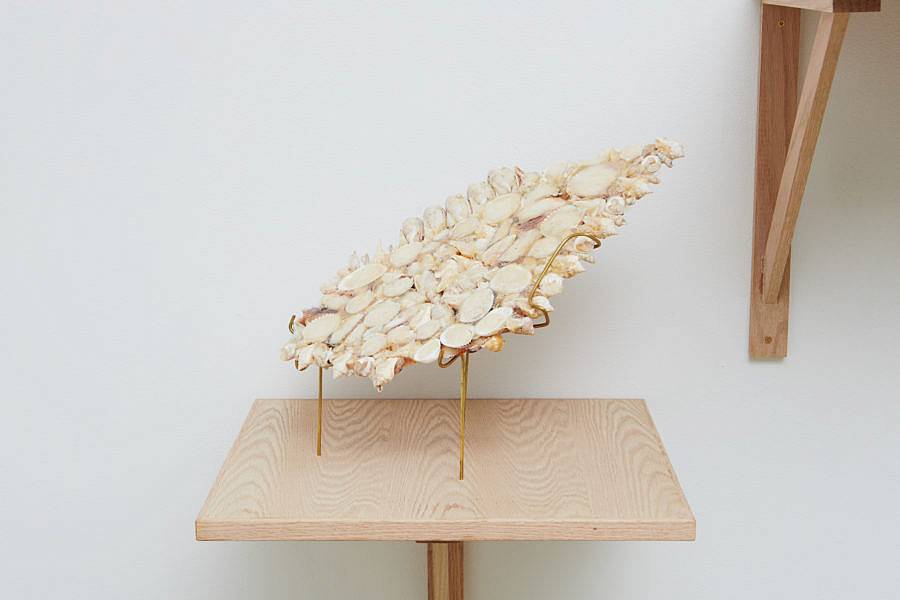 What's it like to be living and working in Chicago?
There are a lot of incredible people making art here. It's a great city for me at this stage because it is affordable and I can balance working for money and making work. I would recommend any artist looking for space, resources, and a thriving community to move to Chicago — my only caveat being that Chicago winter is really, really hard.  If you can find a routine to support your health and your practice throughout the winter, it's a sustainable and rewarding place to live. I also love that rural Wisconsin is completely accessible for a weekend trip.
What do you do when you're not making work? 
I try to go on as many weekend road trips as I can manage. I go to a ton of estate sales, which without a doubt feels like a research practice of walking through strangers' homes and looking at their stuff. I get sucked into Youtube holes, I read, and I cook with my friends.
Do you collect anything?
I suppose I am generally hyper-conscious of any object I bring into my home and how it has circulated through the world, so in a way with any item in my home, I am thinking about it in terms of a collected item for which I am responsible. More plainly, though, I have a collection of Hagen-Renaker porcelain animals (and many off-brand tiny animal figurines as well) that I've collected since maybe the age of 5 and mostly from the Amish flea market nearby my family's home in Ohio.