Timothy Bergstrom is a Chicago based artist who just finished up his MFA in painting and drawing at the School of the Art Institute of Chicago. His work is currently on display in the Graduate Thesis Exhibition (MFA Show) until May 21st in the Sullivan Galleries and he has an upcoming exhibition with Daniel Sullivan at SubCity Projects opening this Saturday May 22nd 7-9pm.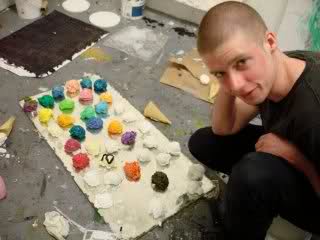 What are current themes or ideas within your work? Life, death, vanity, seduction … the good stuff
How would you describe your art practice? Seductive and repulsive.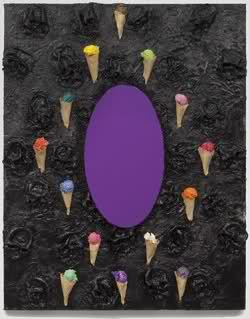 If you were a drink what drink would you be? I like the way martini glasses look, so ill go with this … I grew up in NJ though, so I might be a jager bomb.
What are some of your current influences? Polke, Richter, Reyle, I'm also into south park, the x files and making big, museum-sized paintings.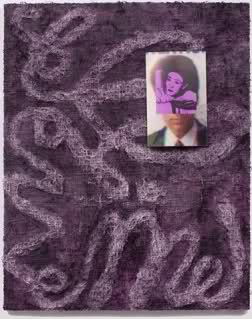 What are your thoughts about the art scene in your current city (Chicago)? Chicago is a cool place, the community is incredible. People are really approachable—I cant believe that you can just walk up to a gallery owner in Chicago and strike up a conversation.  The same goes for artists.  This is really important to me—I hate pretentiousness. There are not enough legit galleries showing emerging artists, though.  The truth of the matter is a graduating student here is more likely to have success getting picked up by a gallery in NY or LA.
What was the last show that stuck out to you? Andre Butzer, at Metro (pictures) It was over 2 years ago and I have seen a lot of great stuff since then, but that guy kills it.
What is the thing you waste the most time doing? Since I'm not cleaning brushes lately, probably buying supplies and researching materials I will never use.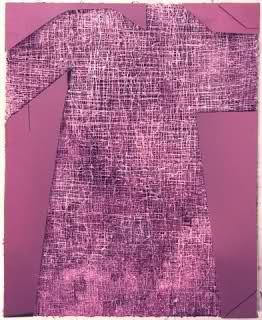 What are your plans for the next year? I want to travel around Europe for a year.  I have never been outside the country.  It has always been a dream of mine to travel, specifically to Northern Europe.  I want to experience first hand the work that has had such a profound influence on me.