Peter Shire's overt dismissal of being defined by a label clearly acknowledges his concern with opening an aesthetic dialogue free of preconceived norms and ideas. Rejecting the limitations imposed by specific fields and "proper" techniques, Shire has transgressed the orderliness of painting or sculpture traditionally defined as the "fine arts" and has included fields such as ceramics, furniture, and toys that have been consistently marginalized by the modernist discourse. One of the original members of the Milan-based Memphis group, Shire has challenged the rigidity of modernist vocabulary and has boldly articulated novel languages defined by an unexpected visual dialogue between forms and surfaces and between technology and aesthetics.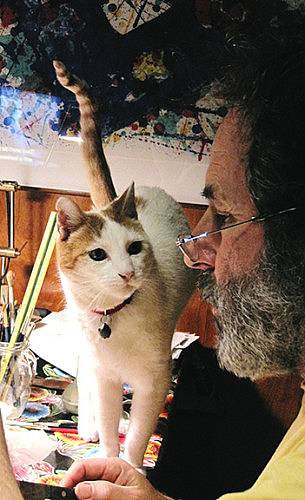 Tell us a little bit about yourself. High school weight 147, current weight 187. Considering being married into a Japanese family. My sister-in-law is the only one of the group that has any boobs to speak of. The other night she kept pulling my tee-shirt and accusing me of having man-boobs. Clearly she feels her status is in jeopardy. Heh heh. The real explanation is that I'm very muscular with a nice wrapping, sort of like pork belly.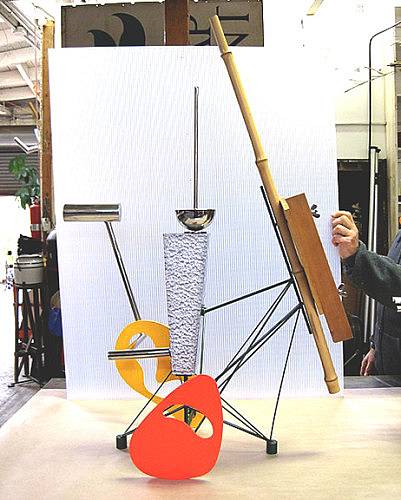 What are some recent, upcoming or current projects you are working on? In the big picture, I'm switching over from doing 25 years in the public art world, to really working in my studio and being incorrigible. In the discursive sense, I showed works made in Italy at the Italian Cultural Institute in Los Angeles in March, and am arranging shows in Belgium, Berlin, Paris and Los Angeles.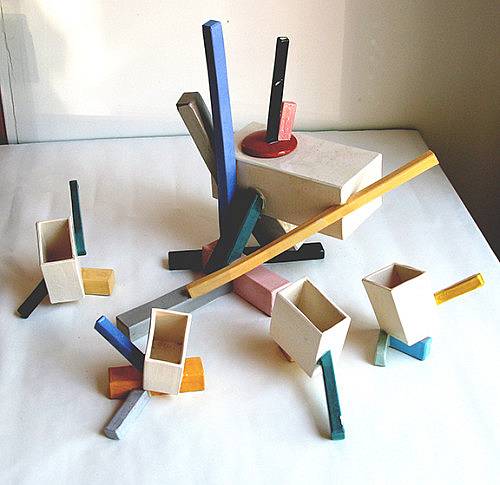 What is one of the bigger challenges you and/or other designers are struggling with these days and how do you see it developing? Words. What does that mean? Craftsman, designer, designer-maker, manager, artist, fabricator, sculpture, entreprenuer, father-figure, ass-hole, saint, great guy, slave to thousands… What do any of these descriptions have to do with the infusion of the art spirit and the ability to convey feelings and communicate meaningful and life changing information? It all depends on the person.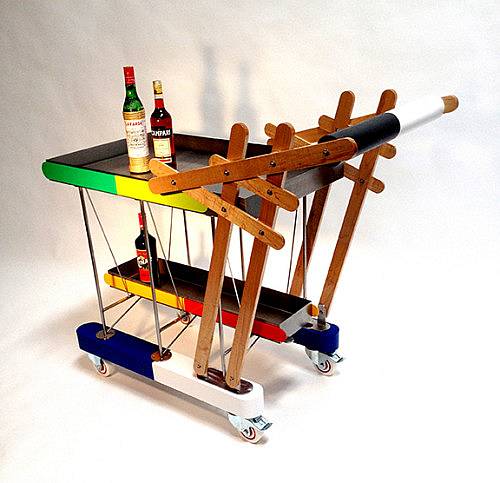 What products or companies are you interested in right now? Any multi-national corporation that is screwing you and me, and has convinced us to accept their fantasies as inevitable realities.
What artists or designers are you interested in right now? Any Italian from the last 100 years. And a couple of French people.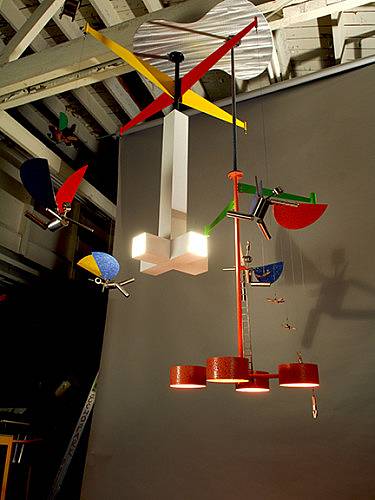 What's your favorite thing about your city? At the moment it is hard to have a favorite thing because it seems that developers are turning it into a wet-dream of mediocrity.
What was the last show you saw that stuck out to you? Jonas Wood at David Kordansky Gallery, and Robert Hudson at South Willard, and anything that Matt Pawesky does.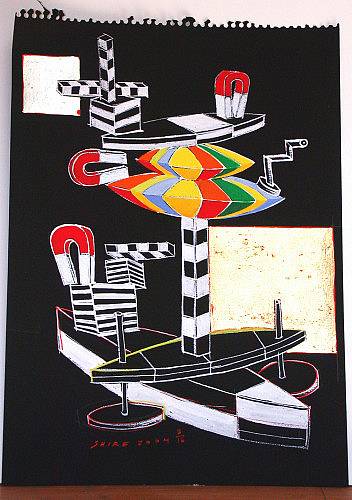 What are you really excited about right now? The fantasy increasing. A part of art is about imagining things that never existed before.
What are you listening to right now? I'm listening to a symphony of leaf blowers that have descended upon us like wild hornets. Punctuated by an occasional weed-whacker. Otherwise, the generic answer is anything that is GOOD, which ranges from Enio Marconi, Nino Rota, Jaques Tati movie themes, Neopolitan early 20th century music like Reginella and Sorrento, to jazz on the radio and Sun Rah. Country as long as it's either classic or radical, with a foundation in what is now called Doo Wop, and what we used to call Rhythm and Blues, smothered in an icing of Mo Town and Stax, overloaded with every type of cocktail I loathed as a teenager. Also, driven home into a rhythmic disjointed cadence that really informs the extensions and overbalancing of my work, is Perez Prado, La Lupe, and Tito Puente.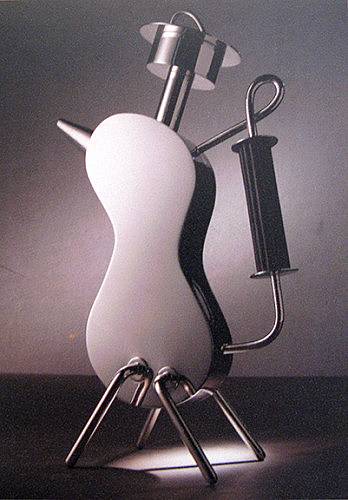 Can you share one of the best or worst reactions you have gotten as a result of your work? In 2006, there was a city electrician who wanted to lock horns and resist doing a superior job on the NoHo Gateway. Fortunately I prevailed. When it came time to install the 85' truss than spans the street, it was staged to be lifted at midnight when the street was closed. The install can only be described as spectacular. The biggest crane you could rent, dozens of men working to get the thing wired and bolted in…after about three and a half hours, the sculpture was electrified and the lights went on. As he stood next to me, the electrician said "Oh. Now I understand."