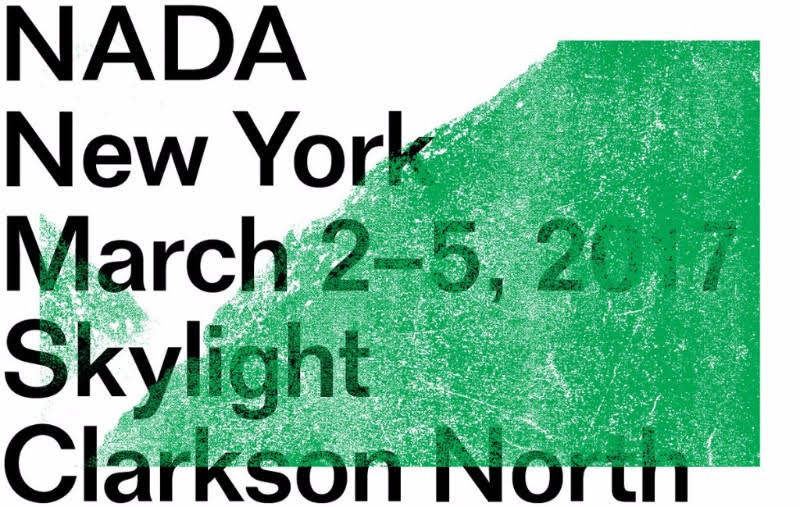 The sixth edition of NADA New York will take place March 2–5, 2017, at Skylight Clarkson North, located at 572 Washington Street.
"NADA is always looking for new ways to bring contemporary art to the public on behalf of our international exhibitors and membership base. We're looking forward to this venture with Skylight Clarkson North, and returning to the west side for our sixth edition of NADA New York in March," said Heather Hubbs, Executive Director of NADA.
NADA's non-profit model has always been a flexible and adaptable one, which continues to respond to the needs of its exhibitors and the art world at large by creatively reinventing the experience and presentation of art in a fair environment.
Admission:
Run of Show: $40
Single Day: $20
TICKETS AVAILABLE FOR PURCHASE HERE
Fifty percent of proceeds raised from NADA New York ticket sales will be donated to the American Civil Liberties Union (ACLU).
Additional proceeds raised support the NADA x Exhibitionary International Gallery Prize, an initiative to support first-time exhibitors traveling internationally to NADA New York in 2018.