Vanesa Zendejas lives and works in LA.  She received her BFA from the School of the Art Institute of Chicago and recently completed her MFA at Bard.  Vanesa's work has been exhibited in Chicago, Austin and Milwaukee.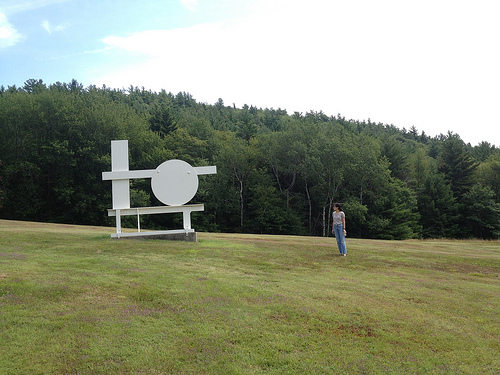 If you had to explain your work to a stranger, what would you say?  I mostly make lightweight abstract sculptures.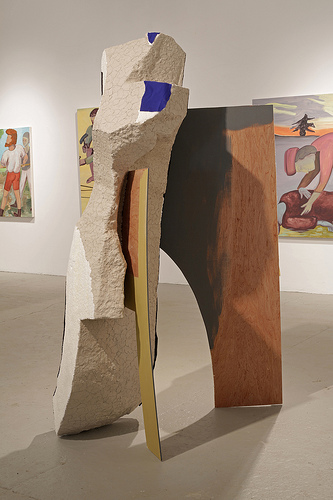 What materials do you use in your work and what is your process like?  Wood, foam, clay and metal. I used to start with drawings but more and more I start with scraps that I can't let go of. Sometimes I start with the idea of a piece of furniture: a leg, corner, tabletop. Then I usually resort to surfacing the whole thing. I'm trying to resist this more these days and allow some transparency.
What kinds of things are influencing your work right now?  Feelings and history.  Artists like David Smith, George Sugarman, Henri Gaudier-Brzeska, Thea Djordjadze, Charles Long, and Huma Bhabha.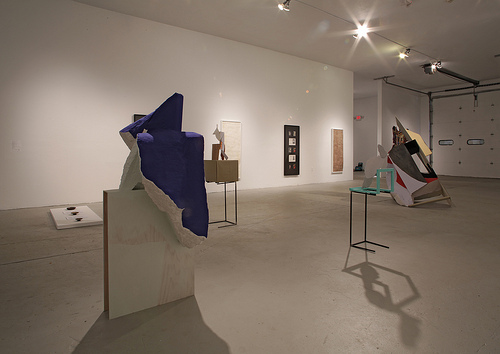 How has your work developed within the past year?  I've let go of some preciousness, focused more on color, tried to separate what a form needs and what I am wanting to impose on it, pushed thinness, moved further away from the wall, been less gimmicky, tried to be more deliberate, and move faster.
What was the last exhibition you saw that stuck out to you?  Liam Gillick at the Bard Hessel Museum—lots of nice fabric-covered domestic looking things with other things pinned to them.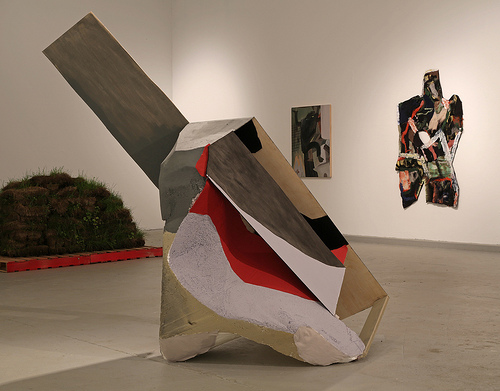 What do you do when you're not working on art? Cook, buy things for my apartment and then move them around a lot.
What are you really excited about right now? Mad Men, planting a new vegetable garden, covering styrofoam in clay and fabric.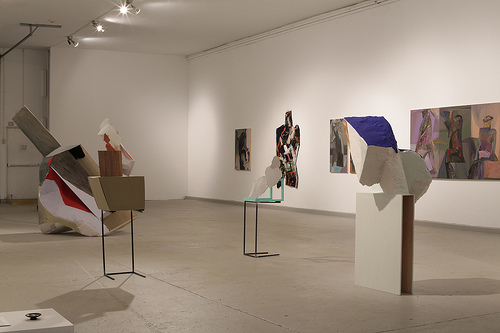 How long have you lived in LA and what brought you there? Just moved to LA in October. Needed to move from Chicago, the only place I'd ever lived, and it was between NY and LA. LA won because life seemed more pleasant there.
If you hadn't become an artist, what do you think you'd be doing? I'd like to think I'd be a paleontologist, but more likely I'd be an archeologist.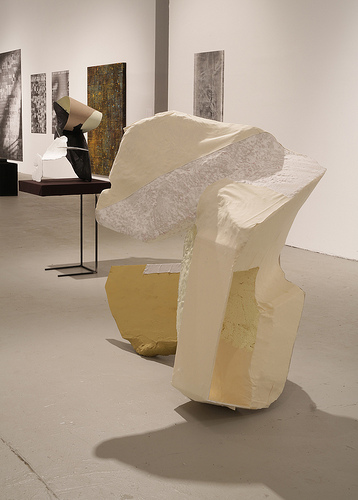 Can you share one of the best or worst reactions you have gotten as a result of your work? My dad called my work derivative once.