Tony Chrenka is an artist originally from Minneapolis, Minnesota. He graduated from Lewis & Clark in Portland, where he currently lives and co-runs Muscle Beach Gallery.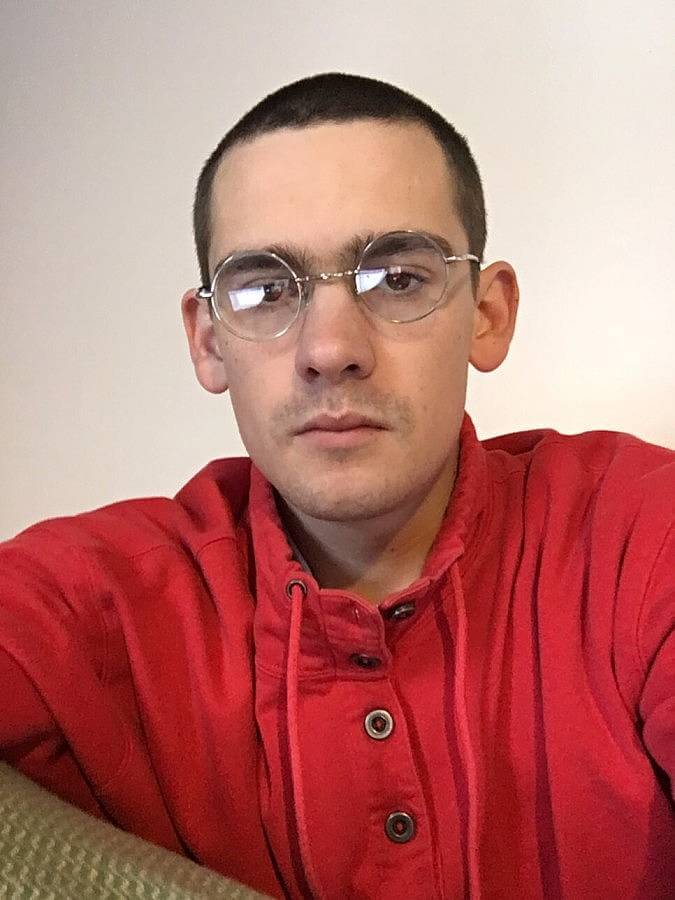 Tell us a little bit about yourself and what you do. Hi, I am a resident of Portland, Oregon, where I work as a general contractor with galleries and museums. I have kept a committed studio practice going while living here. I'm a sculptor, but I also work with printed text and images.
I also co-run a gallery with Flynn Casey in Portland called Muscle Beach. We are in our third year of programming, originating from a residential basement and curating only in temporary spaces. Now we are permanently based in another basement, but this time it is a garage. We produce a show every 5-6 weeks, working with one artist at a time.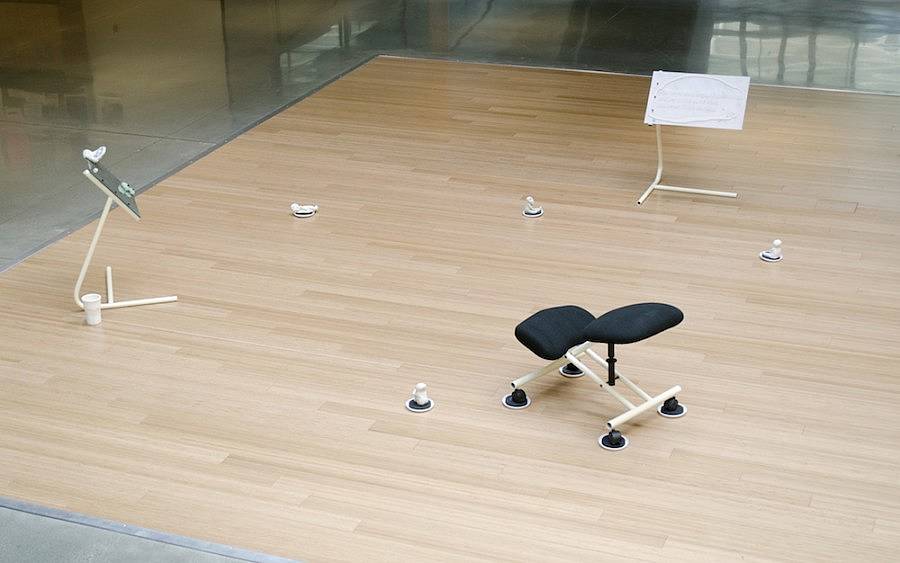 What are some recent, upcoming or current projects you are working on? In January Flynn and I had a two-person exhibition in an LA Chinatown studio. I included a new series of collages on 3M command strips (double sided adhesive), a glass carafe with latex skin, and an aluminum chain lock. I also produced two sculptures for Reed Arts Week. One was a set of prescription contact lenses in their case with two hand blown sculptures within their pools. The other was a Pitney Bowe's mail meter and a set of letter press drawings.
Muscle Beach participated in the Material Art Fair in Mexico City this year, presenting a solo booth of Jonah Porter's paintings. We closed up Siera Hyte's show at Muscle Beach last weekend, and are getting ready to open Lali Foster's show in April.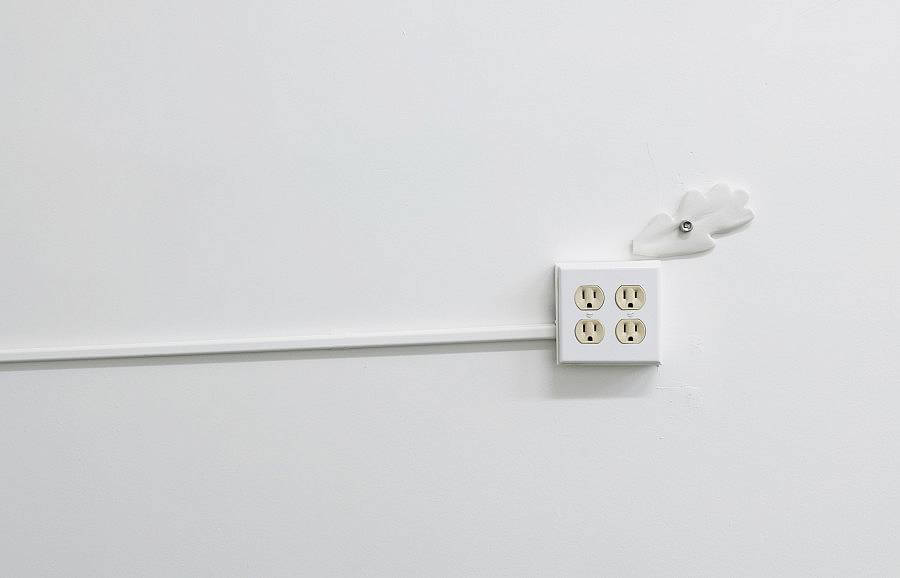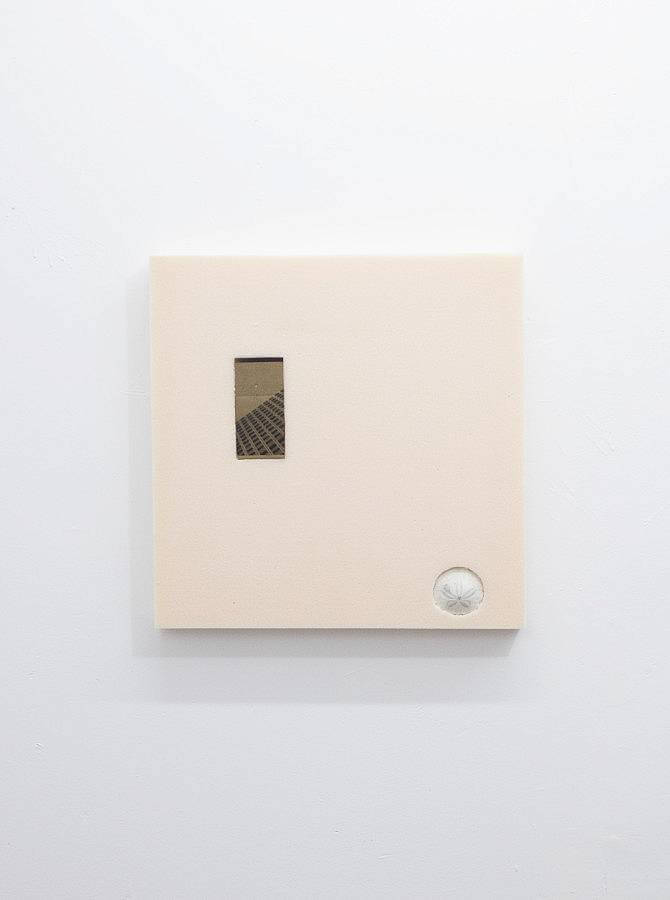 What is one of the bigger challenges you and/or other artists are struggling with these days and how do you see it developing? I see a lot of struggle in transitioning from working in artist-run spaces to working in gallery spaces. In Portland I sometimes feel immune to the rampant large group-and-friend shows of larger cities — or maybe it's not as much of a thing here. And sometimes that's a good thing, but also there isn't the same type of momentum in Portland as there is elsewhere, it puts a lot of pressure of my friends as well as myself. I feel like a lot of the time, getting included as a citation on a show flier is not what young artists need.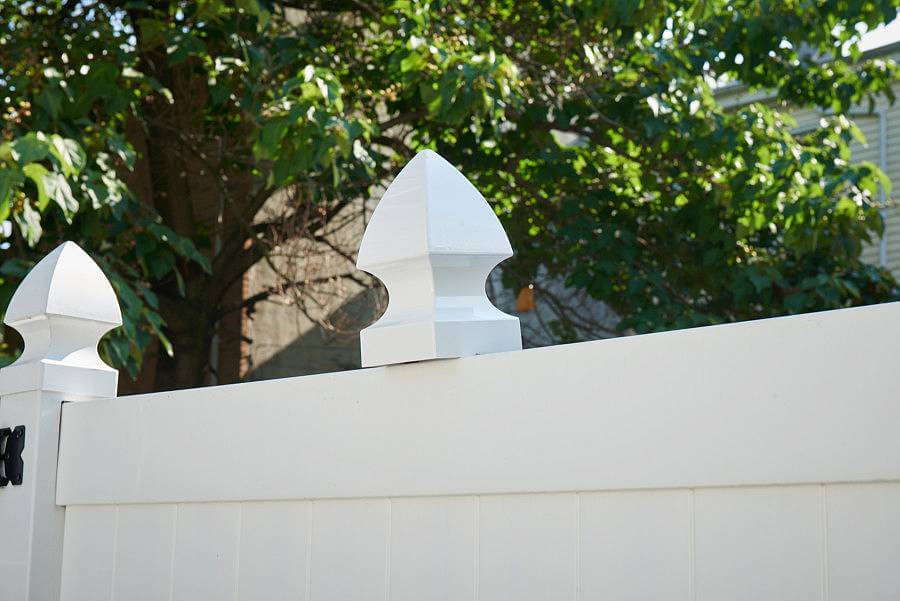 What materials do you use in your work and what is your process like? Most of my materials are easily acquired, simple sculpture supplies from either Office or Home Depot. I also have a habit of collecting printed material and general debris. My studio practice isn't what I would call productive, instead I work on almost everything aside from the piece at hand and the piece comes secondarily. My materials are collected while either being paid to work or during more laborious activities within the studio. I find that these collections coincide with 'perks' that go along with my often entry-level employment. I would prefer to stumble around an idea specific to a show as well as produce many little things rather than work on a big project. I have had a break in my practice recently moving into work that is based more in poetry and passive systems rather than image and painting. I am still becoming more acquainted with it. Often, I think of lifelong employment, sun tea, addiction, or a diagnosis of cancer late in a dependable life to illustrate my work. My sculptures work in slight movements, slightly altering or introducing new elements to something found and familiar.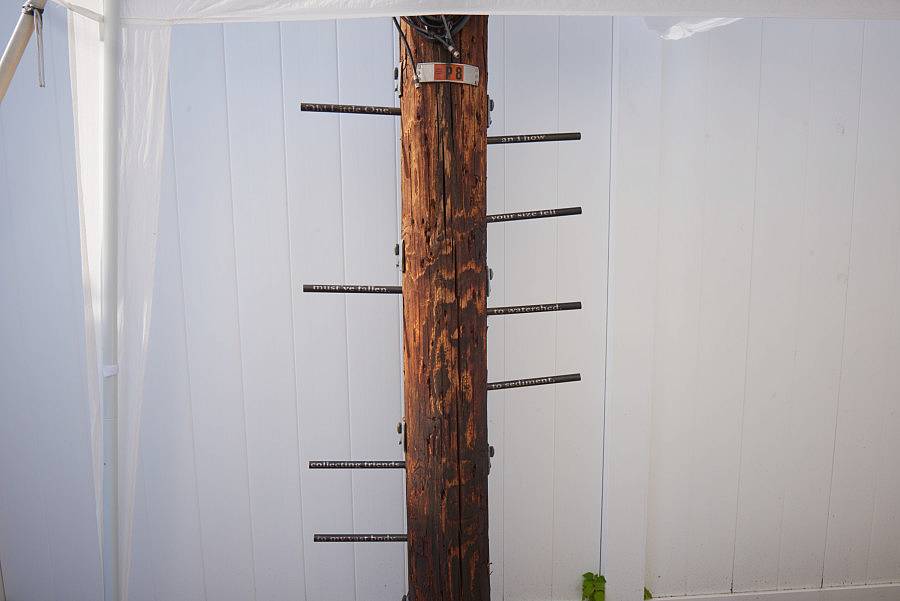 What artists are you interested in right now? Right now I am most closely following the work of Siera Hyte, Lutz Bacher, Maria Eichhorn, John Knight, and Jason Hirata.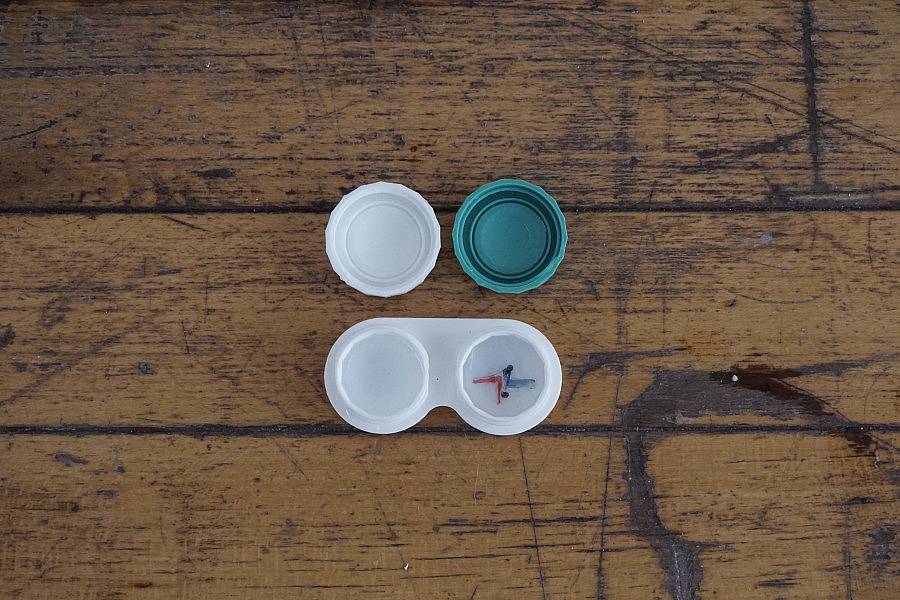 What's your favorite thing about your city? I like the summers in Portland — there's a lot of swimming and walking within the city. I like how inexpensive it is, and that it isn't overly crowded, but it will be soon and feel the pressure every year.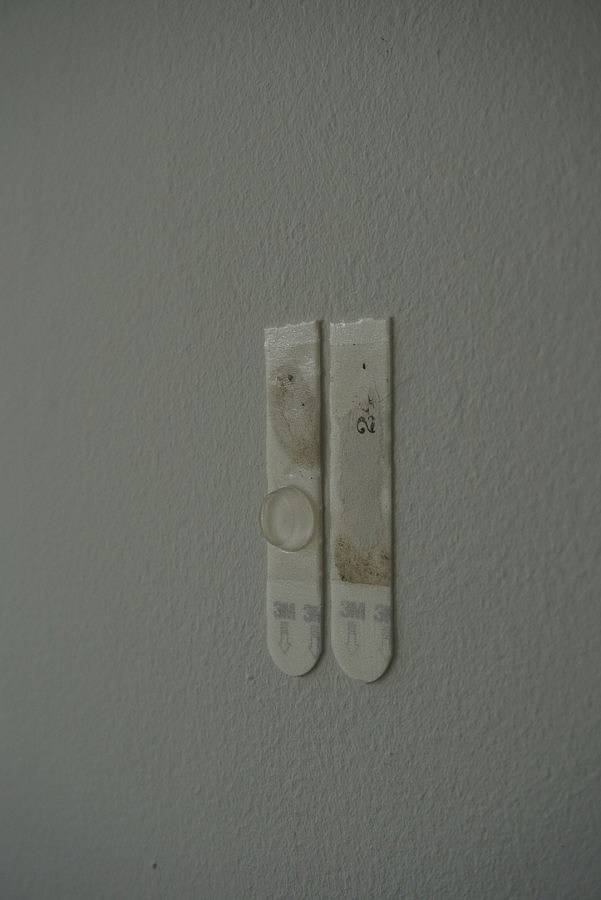 What was the last exhibition you saw that stuck out to you? My memory feels weak, and it's hard for me to recall what has really stuck out for me. I would say that Marc Matchak & Jabari Jordan-Walker's exhibition at Fortune was something different for Portland. Hope Svenson just curated a show last fall at Yale Union called Mommy, bringing some of my favorite artists. Outside of Portland I was struck by Laure Prouvost's videos at e-Flux in NY.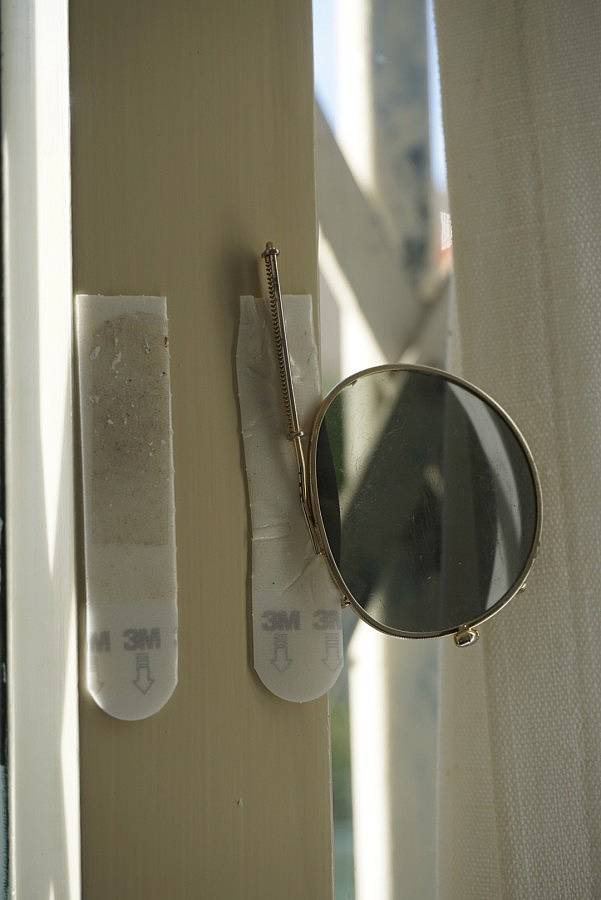 What is your snack/beverage of choice when working in your studio? I try to stick to drinks in the studio. In the morning coffee. In the evening Mexican beer.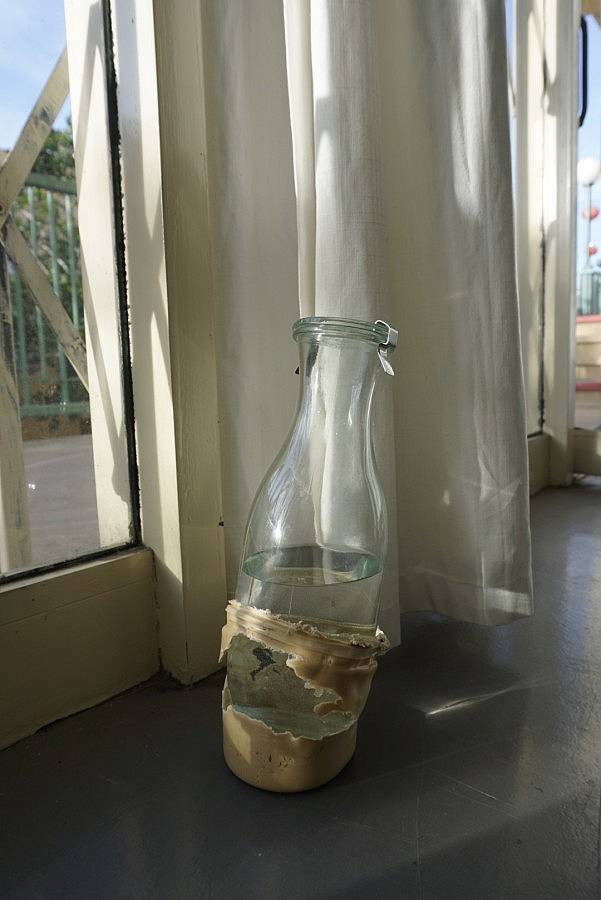 What do you do when you're not working on art? I hang out with my dog, read, work as a preparator at the museum, call my friend Ellis, cook, and watch TV with my roommates.
What are you listening to right now? I have been listening to U.S. Hard/Contemporary's new tape Unknown Pleasure Kontroller III, Gas's Pop, Jeremih's Late Nights: The Album, Kate Bush's Director's Cut, Jame's Ferraro Skid Row, and Elysia Crampton Moth/Lake. My clock radio wakes me up with Morning Edition at 7:00 am.