Talia Pearl Shulze lives and works in Brooklyn.  She received her BFA in Sculpture from Virginia Commonwealth University in 2006.  Talia's work has been exhibited throughout New York, Chicago, Los Angeles, Richmond, Virginia, Lexington, Kentucky and New Jersey.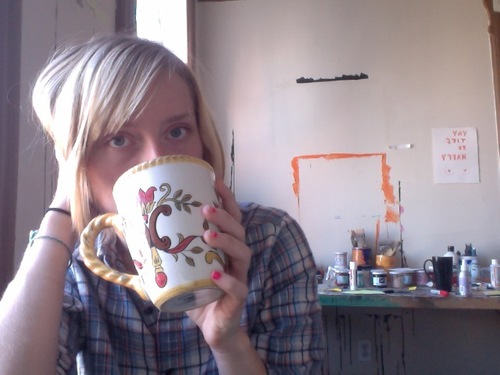 Tell us a little bit about yourself and what you do. My work is comprised mostly of drawings and paintings on paper, sculpture, and some forays into digital collage. I moved to NYC in 2008 from Chicago. Before that I was living in Richmond Virginia and working on my BFA. My art practice is based on an exploration of visual tropes with an emphasis on nostalgia and the parody of contemporary sociological imagery.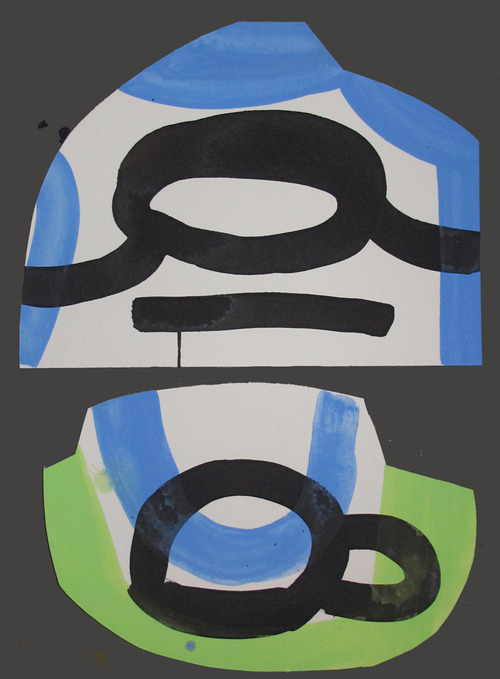 How did your interest in art begin? I was homeschooled until I was 14, so a lot of my 'schooling' was fairly autodidactic and pushed in one direction or another based on whatever I felt like researching, which most of the time was studio art or art history. My first big art moment was when I snuck bottles of nail polish into a Saturday art class so I could add glitter to my still life painting. The other 2nd graders were really impressed.
How has your work developed within the past year?  Sometimes I feel like it's been through a lot, and other times I think maybe not so much. Around this time last year I wasn't  doing that much artmaking, I tend to go through phases where I have an easier time being productive, or on the converse I find myself mostly researching or doing reading but not much in terms of anything that I would call artmaking for a few months. When I started making the work that influenced the work I am making now I was being more restrictive with my palette, working a lot smaller, and focusing more on line weight. Everything is a lot looser lately but then I will pull out an older piece to look at and it has all the same elements right down to what colors went where, it's all the same but different.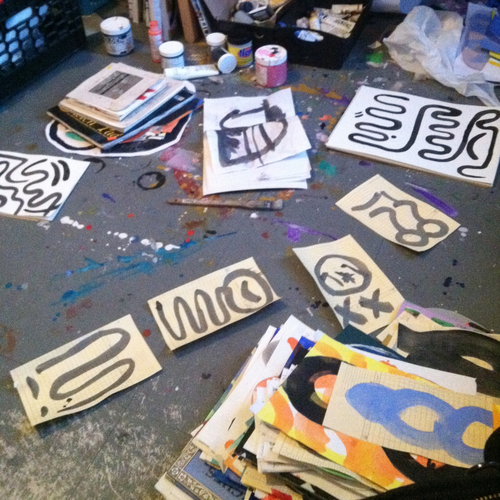 What are some recent, upcoming or current projects you are working on? I've started making sculptures, which is exciting and weird because it's been a very long time since I've done anything three dimensional, but it's just like riding a bike and so far I'm pleased with how that's coming along. I majored in sculpture in college so most of my academic background is comprised of making and critiquing all sorts of three dimensional objects. By the time I left school I was ready for something else, so I decided to focus more on drawing and painting. It was like a lightbulb went off over my head once I figured out that I should make sculptures again. I wanted to feel secure with my painting and drawing practice before I started reaching back to that.
What artists are you interested in right now? Mary Fedden, Amy Sillman, Shirley Jaffe, Stuart Davis, John Phillips, Bernard Piffaretti, Wolfgang Hageney,  The Memphis Group, and Tal R. especially the Qaqqarsuq series.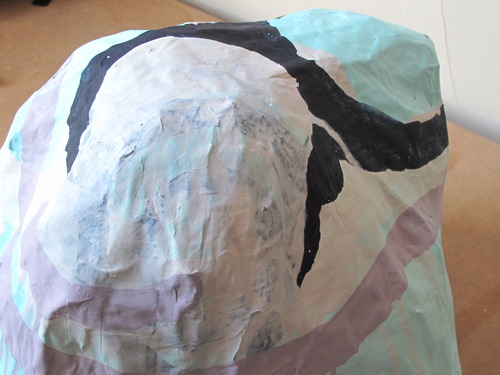 What are your thoughts about the art scene in New York?  It's wonderful here in a lot of ways; having so many art-related reasons to leave the house is such a privilege. I think that I would feel more ambivalent about my own work and about the art world in general if I were not in such close proximity to so many amazing artists, spaces, and museums like I am in New York City. I especially love to do studio visits and see how other artists work and find out what their interests are.

What was the last exhibition you saw that stuck out to you? I saw the Ken Price retrospective at LACMA this fall, it was fantastic and my first time experiencing his work. This is embarrassing in retrospect considering how much I learned from it, but I was not familiar with Ken Price at all and happened to be in Los Angeles on opening weekend. A friend of mine there who loves his work suggested we go. The show is coming to the Met this June so I can see it twice.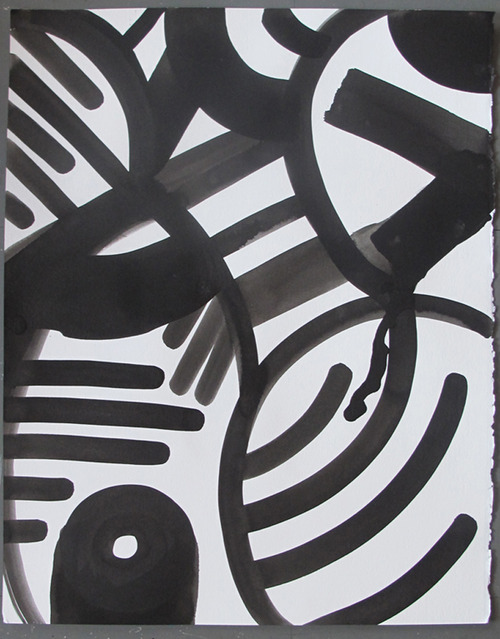 What do you do when you're not working on art? I like to go for bike rides, when it's warm out I bike to Fort Tilden as often as possible. I like camping and road trips,  I also collect records so I go thrifting to look for interesting ones especially Northern Soul, proto-punk, garage, reggae, cumbia, and bossa nova stuff. I love plants, and lately have been really into monstera (aka the giant awesome plant in like every matisse painting ) and snake plants. There are a ton of houseplants in my apartment, they're so fun to draw too. I could discuss plants ad nauseum so that's enough for now. Also last year I wound up with this cookbook '660 Curries' and I've been working my way through it. I've only made a few of them, I need to pick up the pace. 2013 will be 'The Year of the Curry'.
What are you really excited about right now? My birthday is coming up in the last week of February, but it's on a Wednesday so I am trying to plan what I should do to celebrate it that weekend. I think I should invite my friends over and make them curry.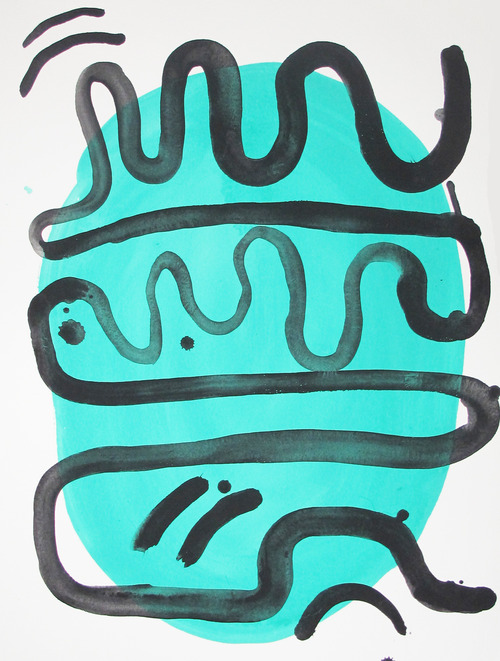 What were you like in high school? Once I did a painting of a Hole album cover that was so impasto, it kept falling off the wall at the year-end art show, it was too heavy. I think I'm essentially the same (quiet until you get to know me), but high school Talia was a lot cooler and more obnoxious.