Sterling Allen lives and works in Austin, Texas.  He received his BFA from the University of Texas and is currently pursuing his MFA in Sculpture at Bard College.  Sterling Allen is a member of the Austin-based collective Okay Mountain.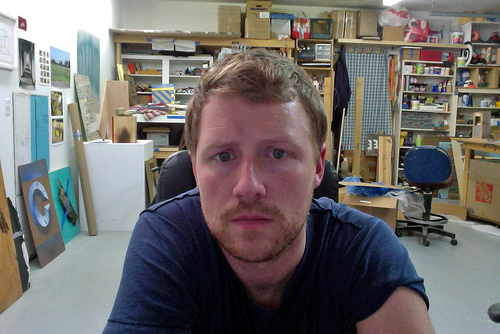 What materials do you use in your work and what is your process like? I use a lot of found material, be it photographing something I come across, picking up something I find outside, or collecting useful info in old books or online.  Other than that, I tend to use wood and paint.  I'm not a very good carpenter, but more like someone in an adult shop class.  I really try to hold out on knowing the proper way to do things if I can.  I use the camera almost more than anything though – 35mm, digital SLR and iPhone.
What kinds of things are influencing your work right now? Brick and stone masonry, quilting, thrift stores, photo blogs, going on walks, industrial and commercial color, signage, magic/illusion, vintage children's books, instant image-making (iPhone), construction sites, handmade repairs.
How did your interest in art begin? I drew as early as one can start drawing and never really stopped.  I didn't see a single piece of contemporary art until college, so I would say my ideas about art really opened up there, but I have been doing this forever.  My family was always (and still is) very open to the idea that I want to spend all my time making things.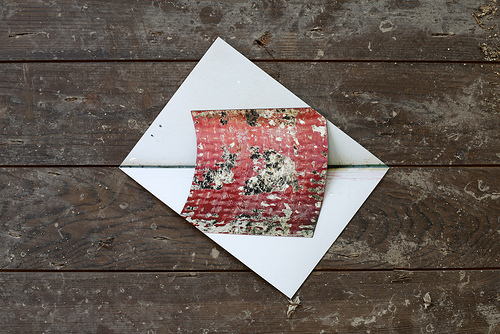 How has living in Austin affected your art practice? Austin is not a huge art city, so most of the work I see is on my laptop.  The weather here is great and quality of life in general is really pretty good.  I have a decent sized studio, which I don't think I could afford in NY or something so that is a plus.  Although we are not a small town or anything, there is plenty of open space for looking, which I find myself doing a lot of.  It's a pretty liberal place in a not so liberal state, so there is an interesting clash.
What are some recent, upcoming or current projects you are working on? The main thing I am working on is wrapping up my graduate studies.  It's been a change of pace to resist showing work in favor of hunkering down in the studio, but I have enjoyed it immensely.  On the other hand, Okay Mountain just wrapped a project at deCordova Sculpture Park & Museum in Lincoln, MA and we have a solo show in Los Angeles coming up at Mark Moore Gallery in February.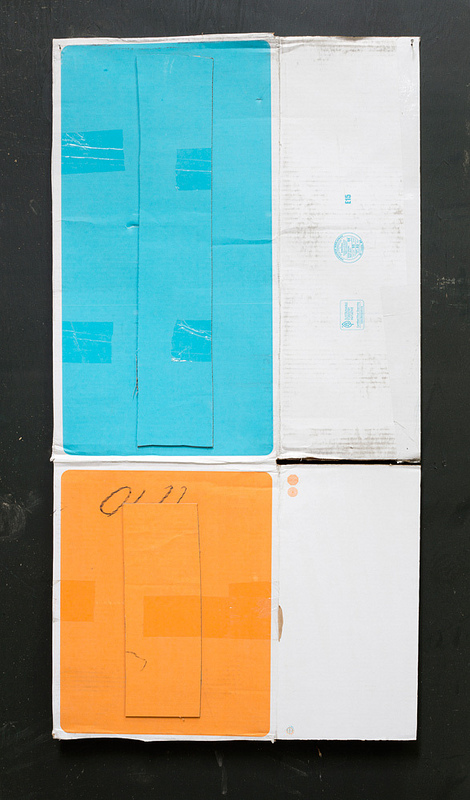 What is one of the bigger challenges you're struggling with these days and how do you see it developing?  One of the things I think about a lot is how work gets looked at which seems to be a big one for a lot of people at the moment.  Is the gallery/studio always the best or easiest place to look at something?  What changes when you view work in a book or in someone's backyard or behind a building?  The internet is certainly one of the main venues for seeing art these days and there are lots of people making physical objects whose lifespan only exists online, so that is something.  I much prefer some sort of physical encounter with work, but the fact that these avenues exist can't help but change the way we can think about looking.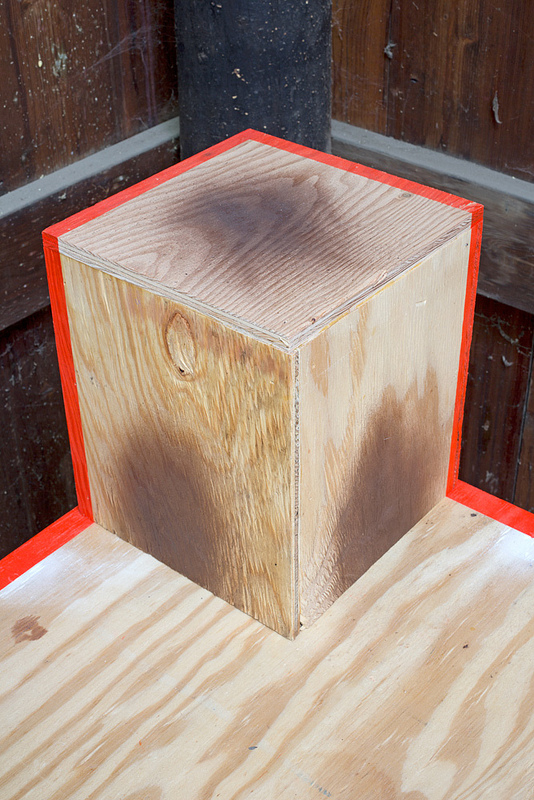 How has your work developed within the past year? We had our first child in December of this past year, so my life has changed quite a bit and with it my work.  I think I spend more time in my head than I used to and less time just making, making, making.  I've become quite attached to working with a camera and computer as opposed to always starting and finishing projects with 'plastic' materials.  In a sense, the pace with which I work has slowed down, but it has been quite productive.  I spin my wheels less than I used to.
What artists are you interested in right now? John Divola, Robert Cummings, Richard Artschwager, Jan Dibbetts, Anne Truitt, William Leavitt, Martin Kippenberger, Miriam Böhm, Haim Steinbach, Uta Barth.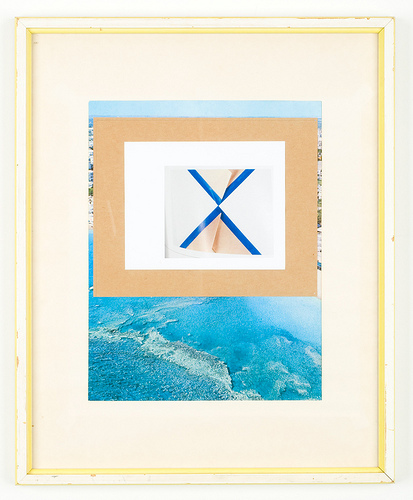 What was the last exhibition you saw that stuck out to you? My buddy Andy Coolquitt just opened a show here in Austin (AMOA-Arthouse) that was great to see.  I knew almost all the work from images or in parts, but seeing it all together in the space was exciting.  There's also an excellent publication put out by UT Press that coincides with the exhibition.  Barbara Kasten's work at Bortolami this summer was also happening.
What do you do when you're not working on art? I take care of our daughter pretty much full time when I am not at Bard, so she keeps me very busy.  We own a house in Austin and there are endless things to do around the house as well.  Being outside is really easy to do in this city, so we try to be out a lot if we can.  Drawing for pure pleasure doesn't even seem like art, so I find myself doing that too.  I've also worked on some freelance animation in the past year or so.