Stephen Collier was born on Kessler Air Force Base in Biloxi, MS. He received his BA from the University of New Orleans. His work has been exhibited at the Bronx River Art Center, the Soap Factory in Minneapolis, MN, the Contemporary Art Center New Orleans, the Lincoln Center in New York City, and numerous galleries in the United States. He been awarded residencies with the Santa Fe Art Institute, the Lower Manhattan Cultural Council, and Louisiana Artworks. Collier has received a grant from the Joan Mitchell Foundation and was included in the Prospect 1.5 curated by Dan Cameron. He co-founded the co-operative space Good Children.  Stephen lives and works in New Orleans. He works in a range of media, which include photography, painting, sculpture, sound, and video.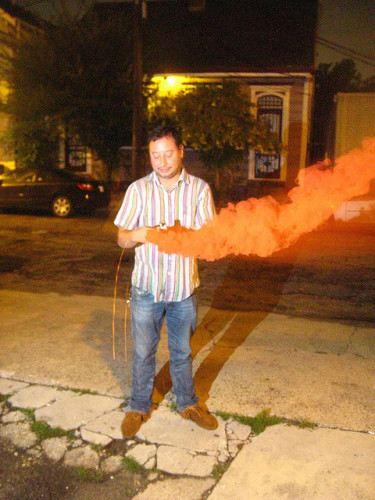 Tell us a little bit about yourself and what you do. I am a visual artist working and living in New Orleans. Six years ago I co-founded an artist-run space Good Children that is located on Saint Claude Ave. I also make music with my band Shadow of the Capricorn.
How did your interest in art begin? I was a late bloomer when it comes to making visual art. My senior year in college I took a photography class for an elective. My professor, Thomas Whitworth, totally changed my way of seeing and how to develop work from it. He always stressed the importance of layering information and communicating to the viewer. The next semester, I changed my major from psychology to studio art. Was this the biggest mistake of my life? Maybe…maybe not.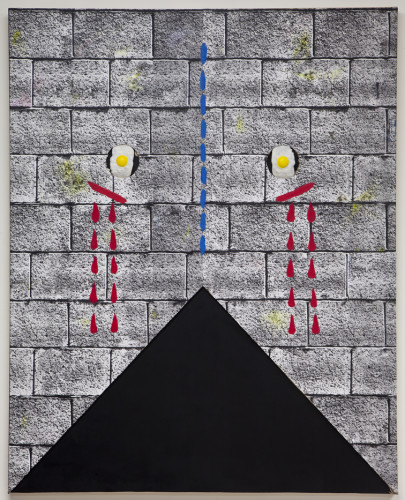 What kinds of things are influencing your work right now? Drop out culture, amateur archeology, behavioral psychology, Mardi Gras aka Carnival, the tourist, popular culture, body horror, American history, and the Oscar Wilde quote "Man is least himself when he talks in his own person. Give him a mask, and he will tell you the truth"
How has living in New Orleans affected your art practice? New Orleans is a city rich in history, architecture, cuisine, and culture. It's a place full of cultural mash-ups and traditions, old and new. They're everywhere. New Orleans has a sizable creative class doing many different things…music, writing, fashion, dance, theater, food, design, visual arts, etc.  It's also a very social place where these people interact and mingle channeling interdisciplinary dialog.  It's valuable to have such a close-knit diverse community of people.
New Orleans is also a city that is dangerous as it is fun.  There can be a parade one moment and a shooting the next moment. It's a duality that we live with. This sense of underlining violence can recur in my work.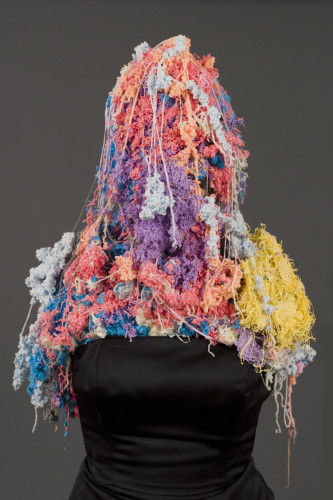 Tell us about your work process and how it develops. I tend to make work in series. Because I want to layer my work so that it can have more than one meaning, it usually takes me some time to research and figure out the logic system for the project before I start producing it. The choice of materials varies so that it accentuates the gestalt of the concept. I try to find the right medium or mediums that will best represent that idea. Sometimes this means learning to work with new mediums.
Any current or upcoming shows we should know about? I have a two-person show that opens on March 19 with Artist Curated Projects in Los Angeles. In May, I will be included in a group show at Secret Project Robot in Brooklyn, NY.  I am also preparing for a solo show at Good Children that opens in January 2015 during Prospect 3 in New Orleans, and I just found out that one of my videos will be included in a group show at the Newhouse Center for Contemporary Art in New York.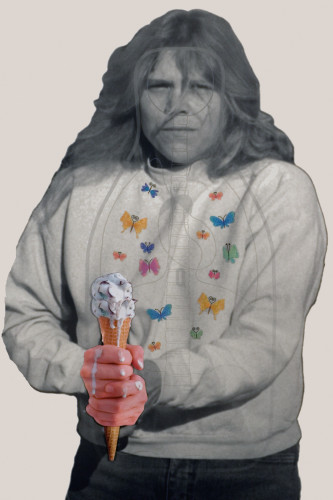 What artists are you interested in right now? Lately, I have been looking at Dieter Roth, Paul Thek, Bruce Conner, Steven Parrino, David Cronenberg, the Situationist International, Wally Hedrick, and Agnes Martin to name a few.
What are you reading right now? I'm always reading a few books at a time. Right now in my stack is In Heaven Everything is Fine is about the unsolved life of Peter Ivers and the lost history of New Wave Theater; Love Sex Fear Death: The Inside Story of the Process Church of the Final Judgment; Gone To Croatoan: Orgins of North American Dropout Culture; Film, Horror, and the Body Fantastic by Linda Bradley, and in my bathroom a have a copy of Issac Asimov's Book of Facts. I just ordered up a copy of The Color of Night by Madison Smartt Bell on a recommendation from a friend.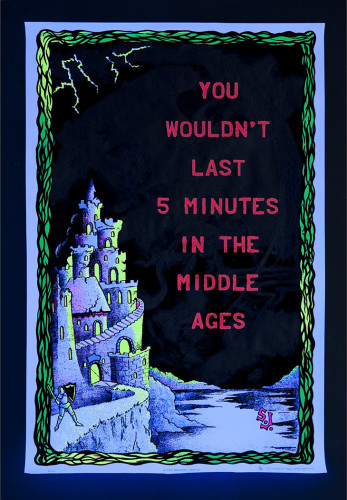 What do you want a viewer to walk away with after seeing your work? I try to draw in the viewer with tools such as humor. Once the viewer is engaged I hope they can find other things in the work that will keep them there. But if they don't, that's okay. I'm happy if they engage at the work for more than five seconds.
Describe your current studio or workspace. I have a few workspaces that I utilize. My main work studio is on St Claude Avenue. It's in a New Orleans raised basement. Which means at ground level not underground. This is where I make most my work.  I usually do digital and sound work at my living space, which is in an 1880's Victorian shotgun. Also, the shed behind my house serves as a raw space that I use for making molds and pouring resin.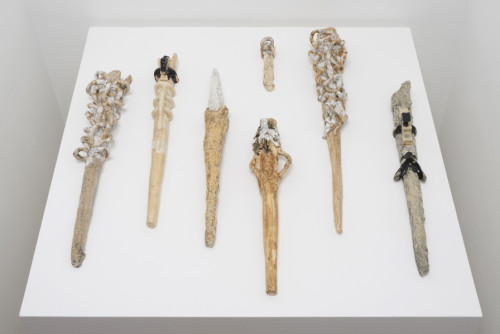 What are some recent, upcoming or current projects you are working on? I am currently working on a series of constructions made of sheet rock and other materials. Brick wall print is pasted on the surface.  On this brick wall surface is painted gestures based on facial make-up and masks you see during Mardi Gras.  Sometimes I place found objects on the surface, as well. I am playing with the idea of interiors and exteriors and how people behave differently when they're in disguise or playing a role. There's a feeling of empowerment, protection, and freedom. This could be a good thing or a bad thing depending on the situation and the individual.
Can you share one of the best or worst reactions you have gotten as a result of your work? I made a piece in Central Park titled Tasty Snowman. It was a snowman made of traditional items that also pumped red syrup from out of is mouth onto its body, as if it was puking onto itself. White plastic spoons were inserted into the body of the snowman. It almost looked like broken bones coming out of its bloody chest. The goal was to have passerbyers stop and consume the snowman.
I wasn't sure if anyone would stop and interact with the piece. But almost everyone that walking by stopped and engaged the piece and half interacted with the snowman by eating it. One parent even fed it to their baby!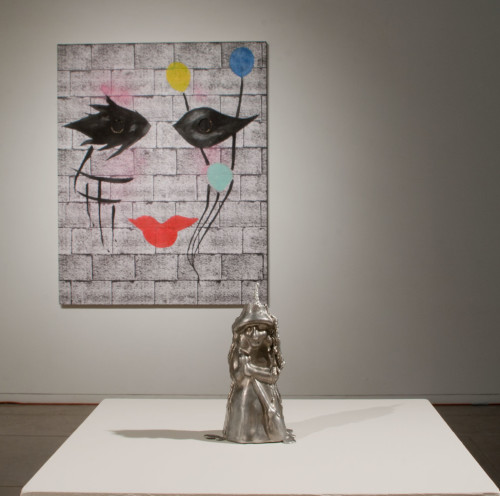 If you were a drink what drink would you be? My drink of choice at the moment is a white wine spritzer, which can be troublesome when ordering it at some of the bars I frequent. Lou Reed fancied them, as well.
Another favorite is whisky, soda, Peychaud's bitters, and a lemon.  I named it the Atticus Finch after my late great Boston Terrier who was named after the protagonist in To Kill a Mockingbird.