Stacie Johnson lives and works in Brooklyn. She received her MFA from the University of Illinois at Chicago in 2004. Stacie is a member of Regina Rex, an artist-run exhibition space in New York.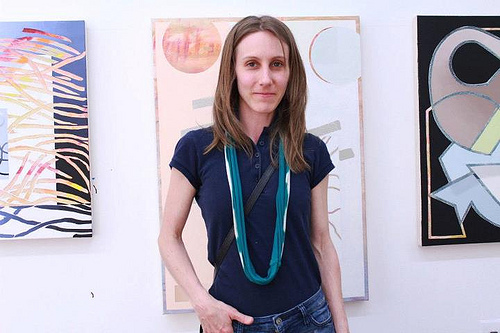 Tell us a little bit about yourself and what you do. I am a painter. I have been addicted to making paintings since John Dilg's Painting 1 class at the University of Iowa. It was an elective course as I was a senior in undergrad, majoring in communication studies and art history – thinking I wanted to be an arts administrator. Then, I moved to Tucson, Arizona and got a rather unfulfilling job at a software company, but also rented a studio and made paintings – enough paintings to apply to grad school. I went first to the University of Wisconsin – Madison and then to the University of Illinois at Chicago. I haven't stopped painting since. Now I live in Brooklyn. I work 4 days per week at an unrelated job, making sure I have enough time to paint and enough money for studio rent.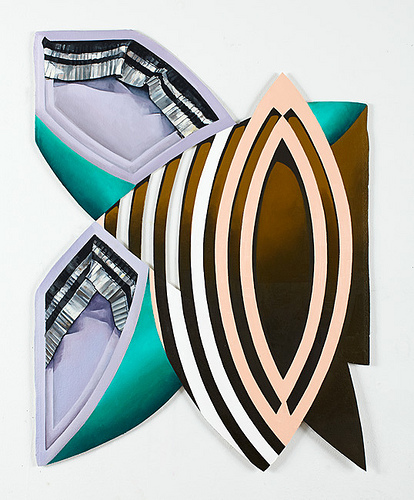 If you had to explain your work to a stranger, what would you say? Color intense abstractions that use trompe l'oeil and illusion to play with the viewer's perception. Concise geometries painted in oil.
How did your interest in art begin? My parents. I don't know why, but they really encouraged it. They were not artists. They didn't even have any friends who were artists. My dad always asked for my aesthetic opinion. He just assumed I had one. For some reason I was always the 'resident artist' in my home. In high school, my mom helped me get a job at the local arts center, where I helped teach children's art classes, sold art supplies and was also able to take a lot of adult ceramics classes. It was great. My parents owned their own business and worked their tails off. Although they didn't go to college, they encouraged me to and they paid for my undergrad. They were very generous and encouraged me to do whatever I wanted to. I guess that's why I ended up an artist – because they allowed me to think it was OK and possible.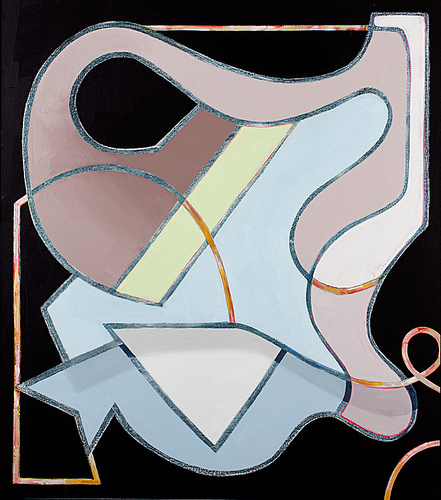 How has living in New York affected your art practice? Since moving to NYC three years ago, the work has become more and more abstract. Right before NYC, in Chicago, I was working on really detailed renditions of sculptural objects and even installations in my studio. They were interior / still-life paintings and they were really tight and they took a long time to make. Then I moved to Brooklyn and I was so distracted and disoriented. I had no patience to sit and paint the same thing carefully and intensely for hours at a time. I needed to make faster moves. I needed to see results faster. It wasn't an abrupt transition, but now after 3 years, the work is more geometric and less realistic.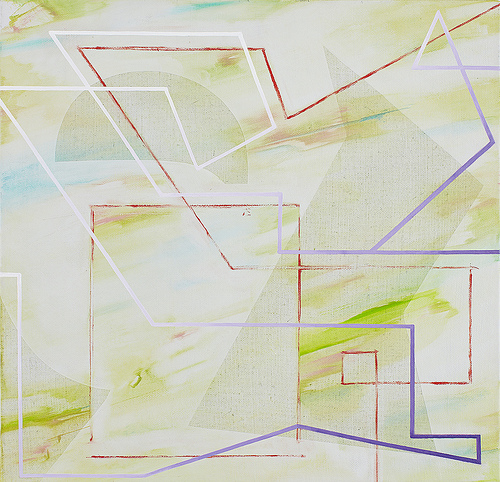 What are some recent, upcoming or current projects you are working on?Right now I am in a group show at a new gallery in NYC's Lower East Side called Eli Ping Gallery. Eli is a friend from graduate school (UIC). He and I are both members of Regina Rex, an artist run gallery in Queens. This is the first show at his gallery and he chose to feature the work of the artists who run Regina Rex. I am also currently at a residency program in Troy, NY called CAC-Woodside. Other than that, I don't have a lot of things in the works. Mostly I am in the studio making paintings and sculptural works on paper, hoping to get an opportunity soon to show them to all the great people I have been meeting in NYC.
What artists are you interested in right now? Shirley Jaffe, Leslie Baum, Alex Olson, Ariel Dill, Carrie Moyer, Rebecca Morris, Fabienne Lasserre, everything Regina Rex.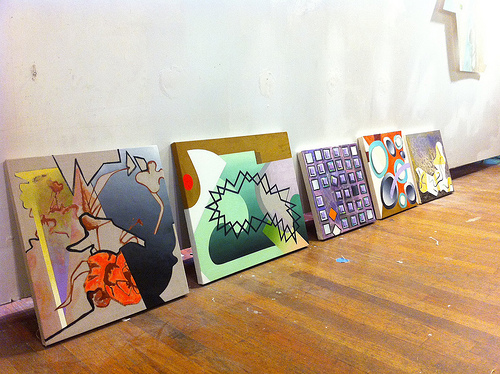 What do you do when you're not working on art? I hang out with my boyfriend and my cat, fixing up the apartment, rearranging it, organizing it. We also spend a lot of time with friends. Alone, I like to wander around exploring different neighborhoods of the city.
If you could go anywhere in the world where would you go and why? Cuba. I mean I want to go to a lot of places, but if I had to pick one, I would pick Cuba. I speak a little Spanish, so first of all it would easier than other places to get around and find stuff out. I want to go to Cuba before it becomes more like the rest of the world. I heard they recently opened up real estate as a commercial venture, whereas before land and property was only allotted to you by the government. It's socialist, but probably won't be for long. I want to see what it is like in a place that has been sheltered from Americanism and capitalism. In general, I want to go to places that are the most different from my own.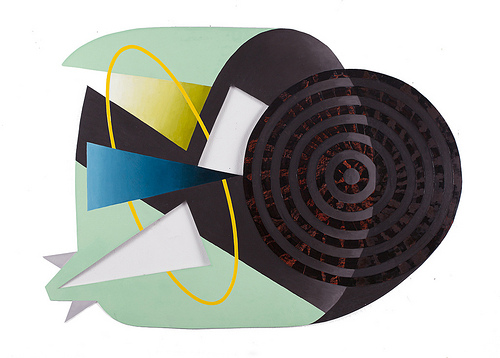 Top 3 favorite or most visited websites and why? Padmapper, Trulia and Airbnb. I love looking at other people's homes. I love imagining myself in those homes.
If you hadn't become an artist, what do you think you'd be doing? I would really like to be a research scientist working as a political advocate for public health and the environment. I am very interested in nutrition and acupuncture, so I guess I would like to be an advocate for this type of thinking on the large-scale.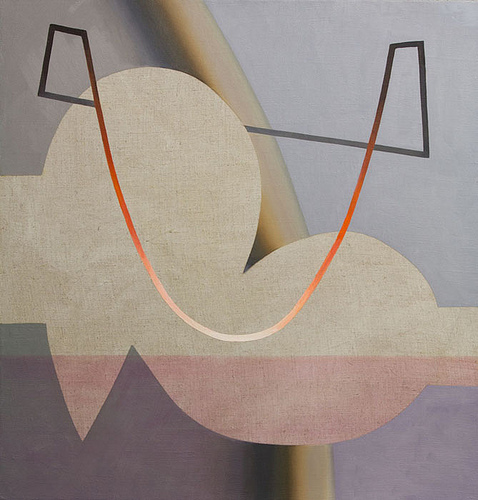 *Portrait of Stacie Johnson by Eloise Garcia