Sol Hashemi lives and works in Seattle, Washington.  He recently had a solo exhibition, Rock Show, at James Harris Gallery in Seattle.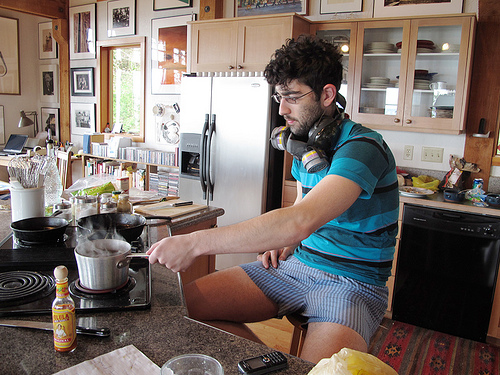 Tell me a little bit about yourself and what you do. I grew up in Vancouver, Washington and moved to Seattle, where I currently live, to attend the University of Washington. I was named a Mary Gates Research Scholar and received a BFA in Photography with Distinction in 2009. I've been very active in the Northwest the last few years, working both collaboratively with Jason Hirata and individually. I also work part time at the UW as a Photo Technician.
What materials do you use in your work and what is your process like? I use whatever I am drawn to. Rocks, plants, soda cans, maple, DJ lighting, cake decorations, + others. I surround myself with materials I am interested in and let the photo and sculptures develop from there. I was up late last night thinking about how an ideal model for my art is the Horadric Cube from the computer game Diablo 2. It is a box that allows one to combine found items together.  Three Normal Gems = Flawless Gem. My art process is figuring out the crafting recipes, crafting, and then sorting out what I get.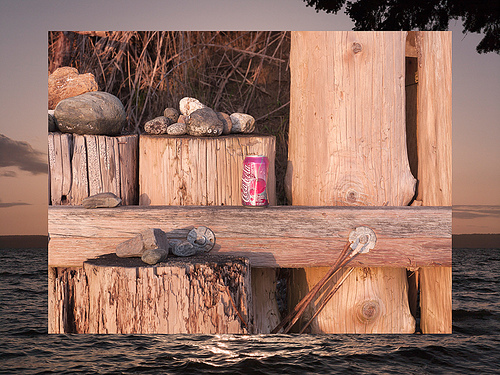 What are some upcoming projects you're working on? A one day project at the Olympic Sculpture Park next month with Jason that will probably involve RC trucks. Have projects in the works with Elizabeth Abrahamson (Seattle) and Carson Fisk-Vittori (Chicago).
What kinds of things are influencing your work right now? Home and garden shows. Stone yards. Product displays. Dog Shows. Ikebana. Vernacular design. Japanese Stone Gardening. Seasonal Decor.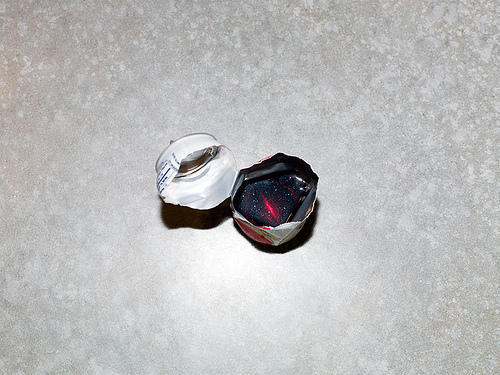 How has your work developed in the past year? Prior to this past year, my sculpture was rooted in the idea that to place two things together, even momentarily, binds them inextricably. There was an emphasis on objects resting on top of each other, or sometimes held by tape or adhesive. It is only recently that I have felt that I can alter the materials without the alteration taking over. A rock + a hole + a can of soda. The alteration must still be able to be viewed as a part and yet be bound to the other parts of the work. Even though I have viewed them as such for years, I am finally now able to more fully treat ideas and actions as objects. Rock + Faceting = Faceted rock.  Being able to break down the work into parts is something that is important to me.  But the main thing is now I'm able to get sleep before my openings.
What is one of the bigger challenges you see artists struggling with these days, and how do you see it developing? I think it is pretty evident that the art of the late sixties and early seventies has been a source of influence for many young artists working today. Even so, many artists are stuck in issues that have been very thoroughly explored by the Conceptual artists. It is important that the challenges they dealt with are not rehashed. I've seen a lot of focus recently on modes of distribution rather than the art itself.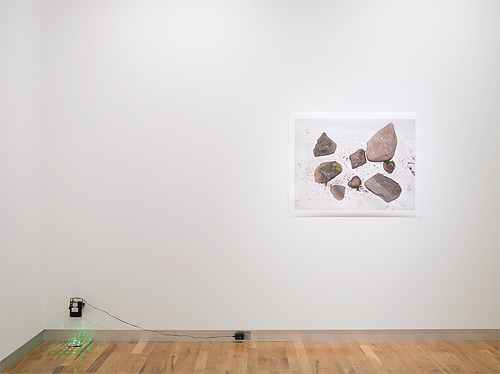 When and where did your interest in art begin? My interest in photography began as a child when I started using my father's camera at the age of six or seven. I grew up wanting to be a nature photographer. Eventually I came into contact with contemporary art through a teacher in high school who screened Art 21. Seeing Bruce Nauman's segment really expanded what I viewed as the role of art and photography at the time.
What artists are you interested in right now? Oscar Tuazon, Eli Hansen, Matt Browning, Carson Fisk-Vittori.
What's your absolute favorite place in the world to be? Recently, a portion of the Washington coast around thirty miles north of Seattle.  It is where my girlfriend's dad lives. While he was out of town in the couple weeks prior to my show, I was able to spend six days rock hunting, drilling stone, and photographing.
What's your favorite thing about Seattle? My friends. Living in the Northwest.